After initially deleting an Instagram post featuring Nicole Kidman that was met with considerable backlash, Amy Schumer is now doubling down and defending the post, while also calling out all the internet trolls who barraged her with nasty comments.
The controversy began when the 42-year-old actress and comedian shared on Instagram a picture of Kidman, showing the 56-year-old Oscar winner intently watching the US Open women's singles finals between Coco Gauff and Aryna Sabalenka at Arthur Ashe Stadium.
In the picture, Kidman's hand rested on her wrist in what Schumer seemed to believe was an unusual, almost inhuman manner, prompting her to caption the picture: "This how human sit".
Several social media users, however, felt the caption was anything but funny, and even qualified as cyber bullying, with many surprised and upset that Schumer would seemingly sink so low after having been an outspoken supporter of body positivity.
Countless people wasted no time in taking low blows at Schumer and mocking her appearance, leading her to eventually delete the post.
On Friday, however, Schumer was back on Instagram with a vengeance, not only clarifying what she meant in her initial, poorly received post but also taking a moment to call out everyone who posted "hateful" things about her on social media.
The post featured a screenshot of something Schumer wrote in the iPhone Notes app, in which she clarified that her remark about Kidman was in no way a diss at the actress or her appearance, even going on to praise Kidman's beauty and talent.
"Okay so the joke I was making was the way she was posed didn't seem like how a human sits."
"I was not making fun of how she looks."
"Nicole Kidman is beautiful, and one of the most incredible actors of all time."
Schumer had even more to say in the post's caption, where she called out those who clapped back at her by making derogatory remarks about her appearance, offering an apology... of sorts.
"I hope everyone is okay and takes a deep breath including all of the think pieces written on this."
"You guys good?"
"To all of the people who commented on me."
"I'm so sorry I'm not prettier."
Schumer also couldn't help but express her confusion over how invested so many people were in her post about Kidman, pointing out the many worrisome or unpleasant headlines in the news last week, including Vladimir Putin's alarming meeting with Kim Jong Un, and the prison sentence of actor Danny Masterson after he was found guilty of rape.
"It wasn't even a slow news day."
"North Korea and Russia are getting too close for comfort."
"There are deadly storms sweeping our world and a man was convicted of rape."
"But what got your goat was me saying that Nicole Kidman's pose was not human-like."
"Breathe y'all."
Schumer ended the caption by clarifying she holds no grudges against those who took the time to disparage her, hinting that as a comedian, she might even relish all the attention it brought her.
"To the people who write hateful things below I forgive you as a mother, a woman and most importantly as someone who also likes hot goss."
"Have a good weekend."
Schumer's post was applauded by many of her fans and Instagram followers, including her Life and Beth co-star Laura Benanti, fellow comedian Howie Mandel, and recording artist Ani DiFranco.
Just about everyone pointed out that there was clearly no malice in her initial post, and Schumer was merely doing what comedians do, which was making a joke.
amyschumer/Instagram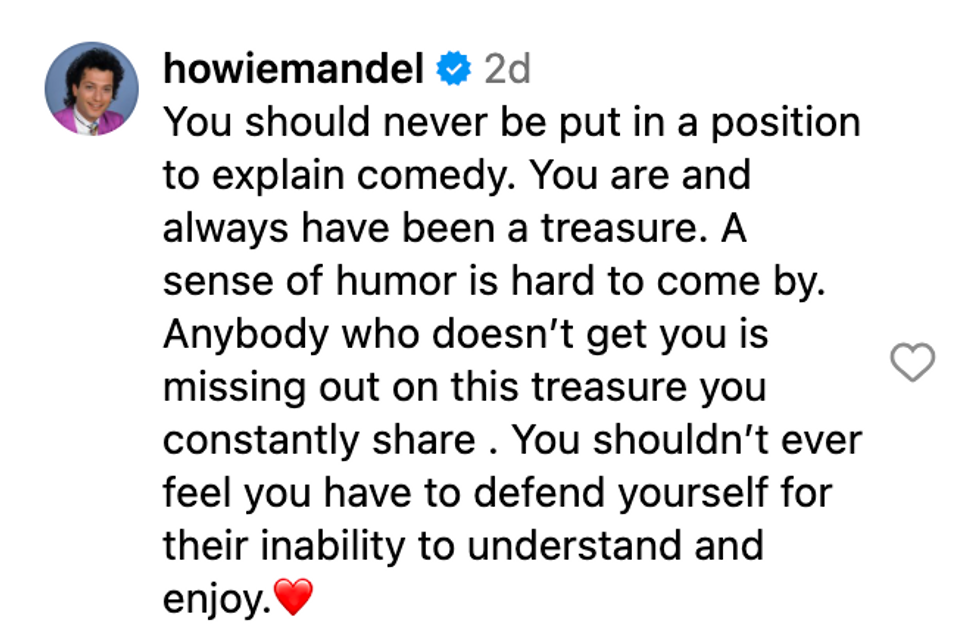 amyschumer/Instagram
amyschumer/Instagram
amyschumer/Instagram
amyschumer/Instagram

amyschumer/Instagram
amyschumer/Instagram

amyschumer/Instagram
amyschumer/Instagram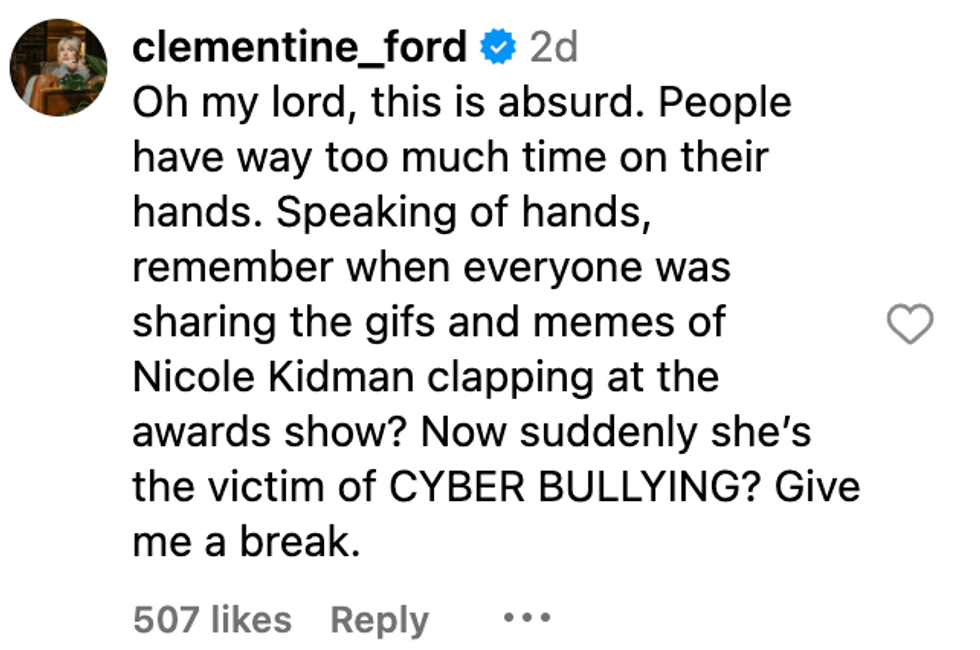 amyschumer/Instagram
There were, however, some who doubled down right back at Schumer, finding her apology half-hearted, and insisting that what she did was bullying and body shaming, which should never be defended or excused.

amyschumer/Instagram
amyschumer/Instagram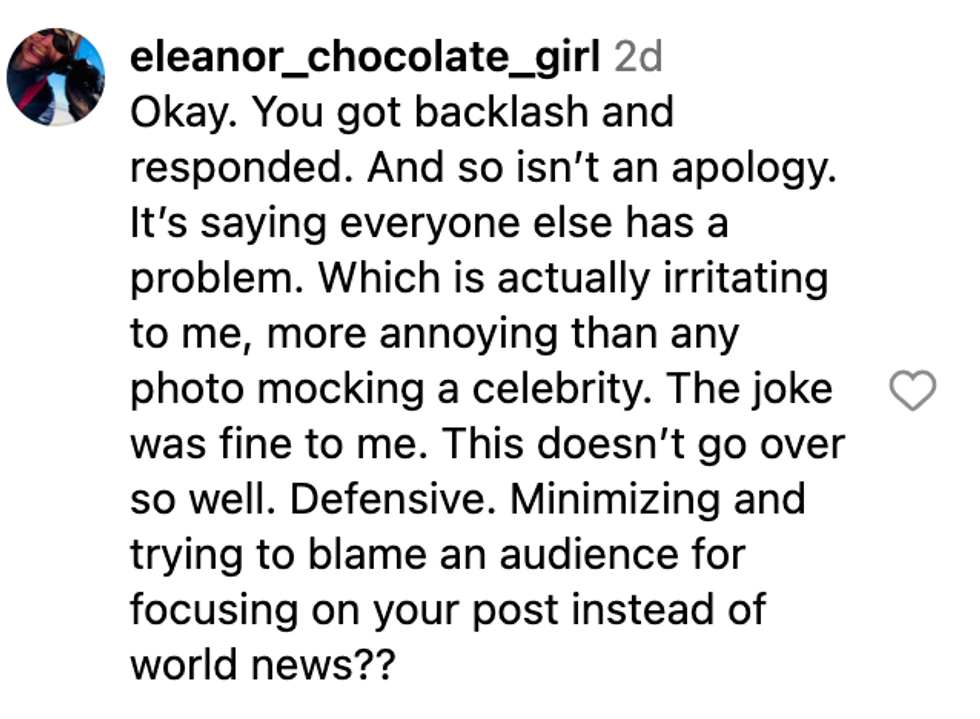 amyschumer/Instagram
amyschumer/Instagram
amyschumer/Instagram
Nicole Kidman has yet to respond to either of Schumer's posts.