Contestants giving incorrect answers will always score big with audiences at home.
On BBC's Celebrity Mastermind, British actor Amanda Henderson was asked to name the young Swedish climate change activist, Greta Thunberg.
---
But she did not have the slightest clue about who the 16-year-old environmental activist was.
But instead of taking a hard pass, Henderson took a stab by guessing her name.

Host John Humphrys asked the actress – who plays Robyn Miller on BBC's medical drama, Casualty:
"The 2019 book entitled No-one is Too Small To Make A Difference is a collection of speeches made by a Swedish climate change activist."
"What's her name?"
Home viewers hopefully shouted, "Greta Thunberg!," at their TV screens.

But they did not see this coming.

Celebrity Mastermind answer to Greta Thunberg question has audiences in stitches https://t.co/X0pqUsb62E https://t.co/1NqnwxEJHP

— Mirror TV (@Mirror TV)1578063060.0
Henderson replied:

"Sharon."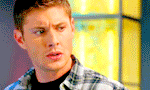 Giphy
Comedian Mark Smith tweeted a clip of Henderon's hilarious response and declared that 2020 was over before it began.
2020 is cancelled https://t.co/aGDZCTTQmb

— Mark Smith (@Mark Smith)1577993250.0
We don't know who "Sharon" is, but Greta Thunberg set the world on fire in September at the UN climate change summit where she denounced global leaders for neglecting to reduce carbon emissions.
@marksmithstuff https://t.co/qpUs7wHTVw

— 🌺Lindsay🌺 (@🌺Lindsay🌺)1578005212.0
TIME Magazine was impressed with her activism and honored her as 2019 Person of the Year.

After watching her shaming the leaders and accusing them of being more concerned about money than saving our planet, everybody knew her name.
Or so we thought.
When they tell you to put an answer on the exam anyway because you might get some marks.... #sharon https://t.co/uz0t4CHtGY

— Nicola (@Nicola)1578050195.0
The clip of Henderson renaming Thunberg went viral and "Sharon" became the hottest meme.
@marksmithstuff Can't wait to give this a read https://t.co/qaGF7q9wLA

— Tom Sharman (@Tom Sharman)1578006089.0
#Sharon is now going to be my new catchphrase when anyone ticks me off! https://t.co/4j7l3tyTOI

— The80sDom (@The80sDom)1578050198.0
@marksmithstuff https://t.co/aJgu4vUFYN

— Over Land & Sea (@Over Land & Sea)1578011638.0
If I can fix a book cover, we can fix the world. #sharon https://t.co/QAJ9JDI9MF

— Paul Burley x Badge Wolf (@Paul Burley x Badge Wolf)1578052300.0
Gonna tell me kids that this was Sharon. https://t.co/BMg3sugsWv

— Andy O'Rourke 🇮🇪 (@Andy O'Rourke 🇮🇪)1578012003.0
Henderson may have lost big time.
But she did win over new viewers for her long-running medical drama.
The clip set a high standard for 2020, and we can hardly wait to see what other viral memes the year will have in store for us.

And if you are ever at a loss for words, there is always Sharon.

Sometimes though, it best just to say "I Don't Know." This shirt is available here.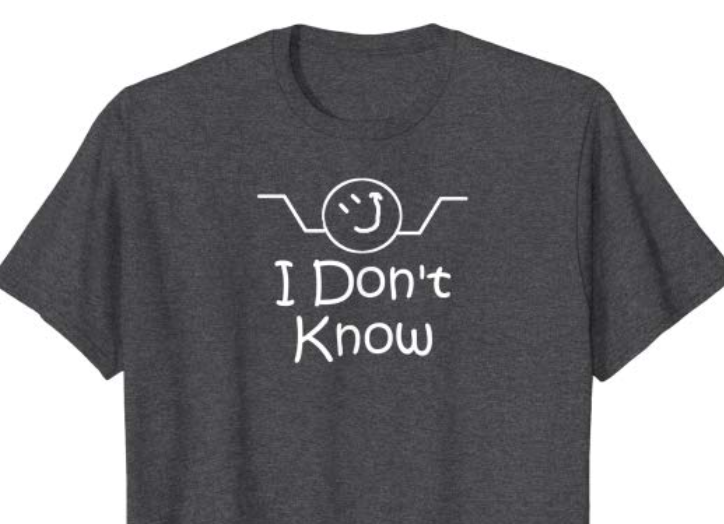 Amazon