Visitors at Yellowstone National Park were stunned when a tourist stood in the way of a cinnamon-colored black bear and her cubs as they crossed a road and continued to record them on his phone even as the mom moved closer to put distance between the man and her cubs.
Tony Jackson captured the incident and published it on the Instagram page TouronsOfYellowstone, which criticizes inappropriate conduct in US national parks. According to the ranger, if that had been a grizzly bear, it would have been lethal, Jackson reported.
Although bears prefer to avoid conflict with people, they can become hostile if their lives or the lives of their young are in danger. Deliberately going up to wild animals in National Parks is illegal, and a risk to both the human and the animal.
If a bear were to be provoked and attack a human, it would most likely be euthanized for public safety concerns.
People were, justifiably, angry about the man's actions.
@corinna.flowers/Instagram
@cristatellez/Instagram

@janemittelsteadt/Instagram
Many people were quick to remind everyone that national parks aren't zoos.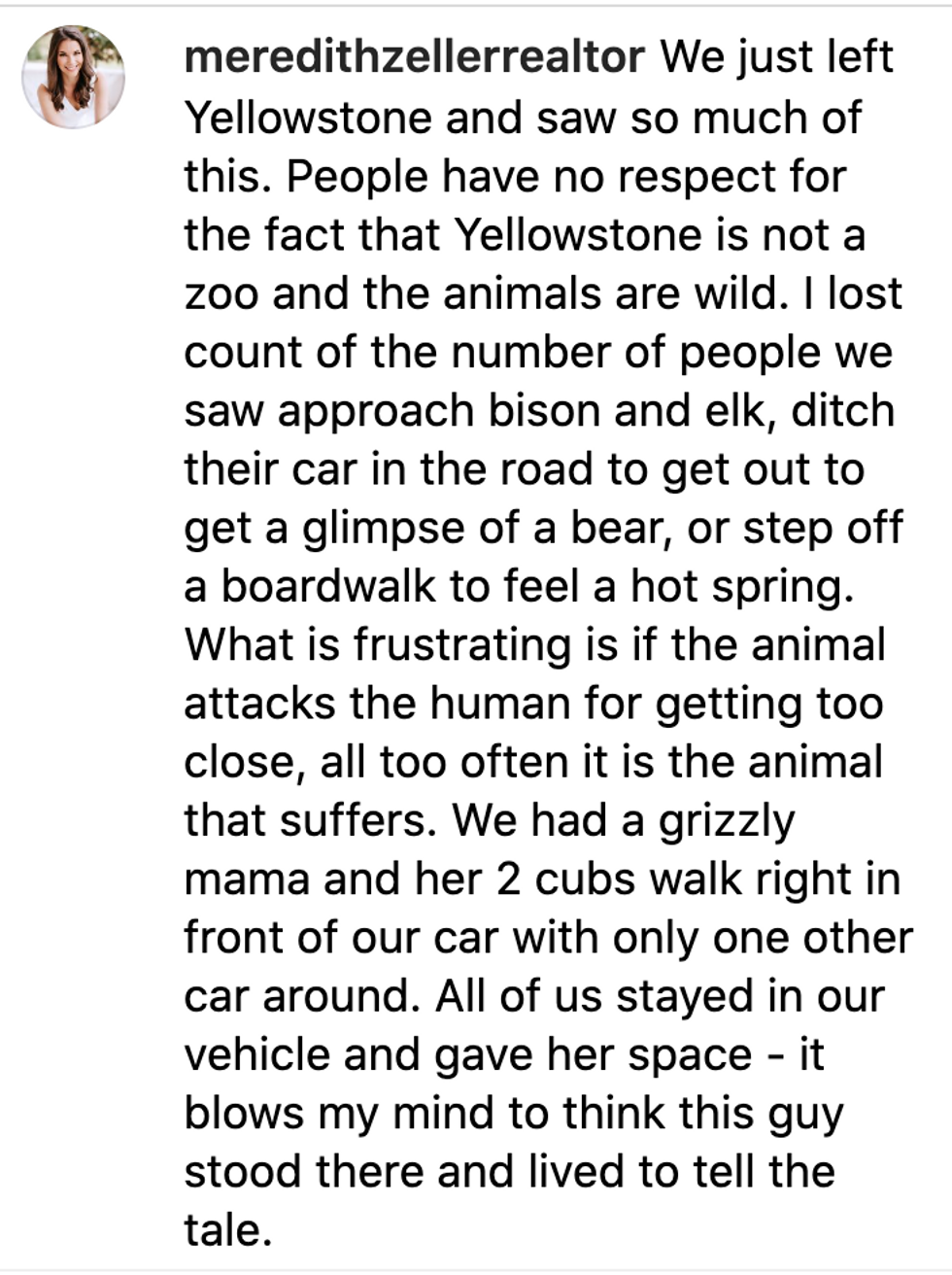 @meredithzellorrealtor/Instagram
@jeff85dude/Instagram
@paynetracyhatfield/Instagram
Several commenters were a little bloodthirsty.


@lilolemeems/Instagram

@momtofiglets327/Instagram

@candicehikes/Instagram
@taketheother/Instagram
Others pointed out that provoking bears, eg coming in-between a mama bear and her cubs, can risk harming the bears.

@kristicalla/Instagram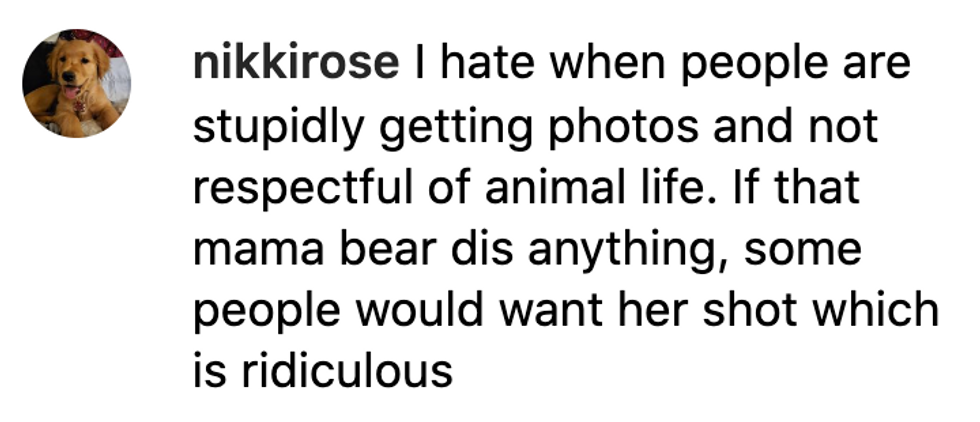 @nikkirose/Instagram
Others had solutions for the park system to improve the people-problem, that is, the problem of people being in the parks.
@kjetrobledo/Instagram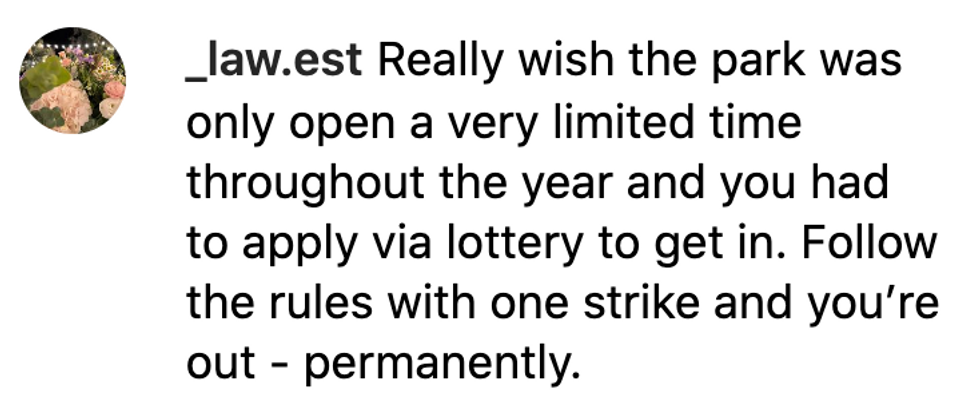 @_law.est/Instagram
There are many ways to prepare for what to do in case of a bear encounter.