The leading 2020 Democratic presidential candidates gathered in Los Angeles for an LGBTQ-focused Equality Town Hall hosted by the Human Rights Campaign and CNN.

While there were a number of memorable moments during the five hour town hall, one that stood out was Democratic Massachusetts Senator Elizabeth Warren's response to a question about marriage equality.
---
Warren, whose home state of Massachusetts was the first to pass marriage equality in 2004, was asked what her response would be if someone told her that marriage was between one man and one woman. Warren's answer was simple and devastating.
Watch below.
Elizabeth Warren was asked how she would respond to a person who says that marriage is "between one man and one wom… https://t.co/WWqWcsjNYw

— CNN (@CNN) 1570758346.0
"I'm going to assume it's a guy who said that," Warren said before continuing:
"And I'm going to say, 'just marry one woman.' I'm cool with that."
The simplicity alone was enough to garner cheers from the audience, but it was her follow-up that completely sealed the deal:
"...Assuming you can find one."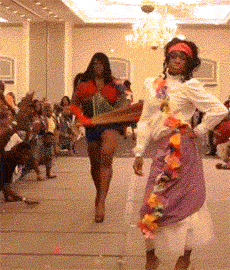 Giphy
In addition to highlighting her extensive plans for ensuring the rights of LGBTQ Americans—like passing the Equality Act and fighting violence against trans women of color—she masterfully delivered some Dorothy Zbornak-level shade.
My spiciest take in life is that women should stop dating/marrying men who show evidence of being sexist, so Eliz… https://t.co/xbGfGYdaBv

— Hades N. Moore (@Hades N. Moore) 1570759340.0
@CNN https://t.co/6oikT2TOT4

— Efilnikufesin (@Efilnikufesin) 1570759570.0
"Assuming you can find one." 😂👏🏼 I stan a sassy Liz Warren 🏳️‍🌈🏳️‍🌈 https://t.co/QChYMNnaqn

— Amanda Blide (@Amanda Blide) 1570777424.0
"Marry one woman. Assuming you can find one." THIS IS NOW AN ELIZABETH WARREN STAN ACCOUNT! https://t.co/6JcpZxkXps

— Mario (@Mario) 1570760515.0
"...assuming you can find one." LIZ WARREN!!! https://t.co/629GhX2MfU

— Emmy Potter 🌲🌍 (@Emmy Potter 🌲🌍) 1570802527.0
However, not everyone was on board.
@CNN Despicable display of immoral values killing the needed foundation of families in our community and country

— Timothy Atkins (@Timothy Atkins) 1570758617.0
@thehill This is gods country and we should be going by his rules or he will purge this earth once again.

— Teeka (@Teeka) 1570798444.0
@CNN I think that presumption is kinda sexist.

— Karan Shukla (@Karan Shukla) 1570759123.0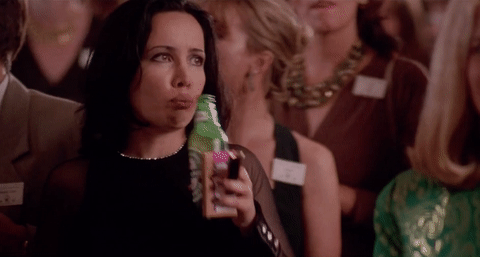 Giphy
But, whatever.
Here's a video of Elizabeth Warren giving random hugs and high fives while dancing in the streets at Boston Pride.
I was feeling sad earlier today & then I thought about Liz Warren dancing at Boston Pride & everything feels much b… https://t.co/pvrPV5fjl0

— Patrick Karlson (@Patrick Karlson) 1555467464.0
Happy National Coming Out Day!
The story of the Supreme Court ruling that brought marriage equality nationwide is told in Love Wins: The Lovers and Lawyers Who Fought the Landmark Case for Marriage Equality, available here.
******
Have you listened to the first season of George Takei's podcast, 'Oh Myyy Pod!'?
In season one we explored the racially charged videos that have taken the internet by storm.
We're hard at work on season two so be sure to subscribe here so you don't miss it when it goes live.
Here's one of our favorite episodes from season one. Enjoy!