You did it again, didn't you? Just like last year, you bought all of your Halloween candy earlier in October and, day-by-day, absentmindedly ate it all. There is no shame in it, you're certainly not the only one. Luckily, Walmart's stock of Halloween candy usually lasts longer than the season, so all you need to do is make a quick trip out to everyone's favorite superstore and grab enough to last you, and the trick-or-treaters, the rest of the night.
The question remains, though, being a holiday, are Walmart's Halloween hours any different? Can you just waltz in during normal business hours, or does the corporation like to change things up for All Hallows' Eve?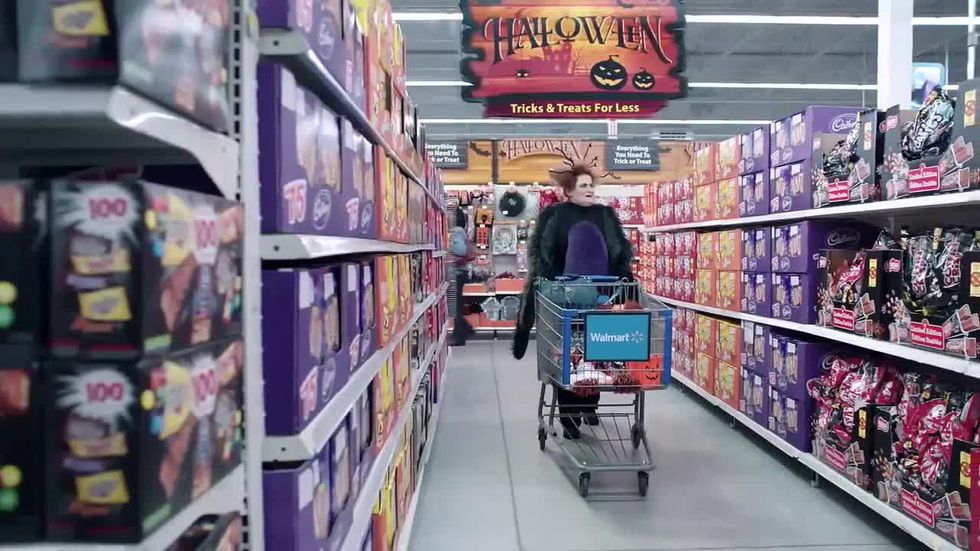 Traditionally, Walmart's hours don't actually change on October 31st, so you're free to pop out at any point during normal business hours to grab bags of candy. Even if you think you're well stocked but find your supply diminishing throughout the night, you can lock up and run to your nearest Supercenter.
Normal business hours for Walmart change per region and city, but most follow a 24-hour model. Even Walmart Markets, the convenient grocery-only version of Walmart, will carry the same supply of Halloween candy and are also typically open 24 hours.
Walmart Supercenters will have more than candy, too. Several aisles worth of every last minute item you could possibly need for Halloween is at your disposal. Full costumes, masks, make-up kits, Halloween-themed t-shirts, and a plethora of decorative items are sold at Walmart. You can even find large, blow-up lawn decor should you feel your house is missing something.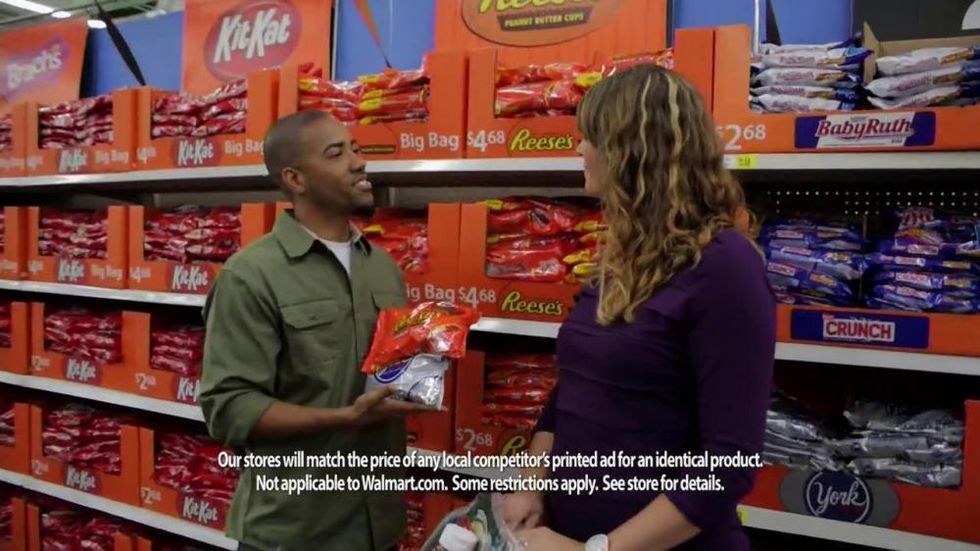 To find out the hours of your local Walmart or Walmart Market, use the store locator and refer to the normal posted business hours.
We all know how Walmart loves to rollback prices, so to see what's on sale before you make the trip down to your local store, check out the weekly ad available online. Since ads are store specific, you will need to find your store via the store locator and click "See weekly ad" for your savings.
---
Please SHARE this with your friends and family.