Wanting to get a gift for the book lover in your life but don't know where to start? Think the only thing to get is another book for them? You can, but there are a lot of other things to get them that feed their avid reading other than a novel that you hope they'll like.
Books have been around in many shapes and forms since at least the 3rd millennium BC. The calamus, an instrument in the form of a triangle, was used to make characters in moist clay. After that came Papyrus reed and writing on bone, shells, wood, and silk—until paper was finally invented, and the modern book.
So just like the history of books, here are are a few things that the bibliophile in your life might find interesting to get this holiday season.
Commissions are earned for these sales.
---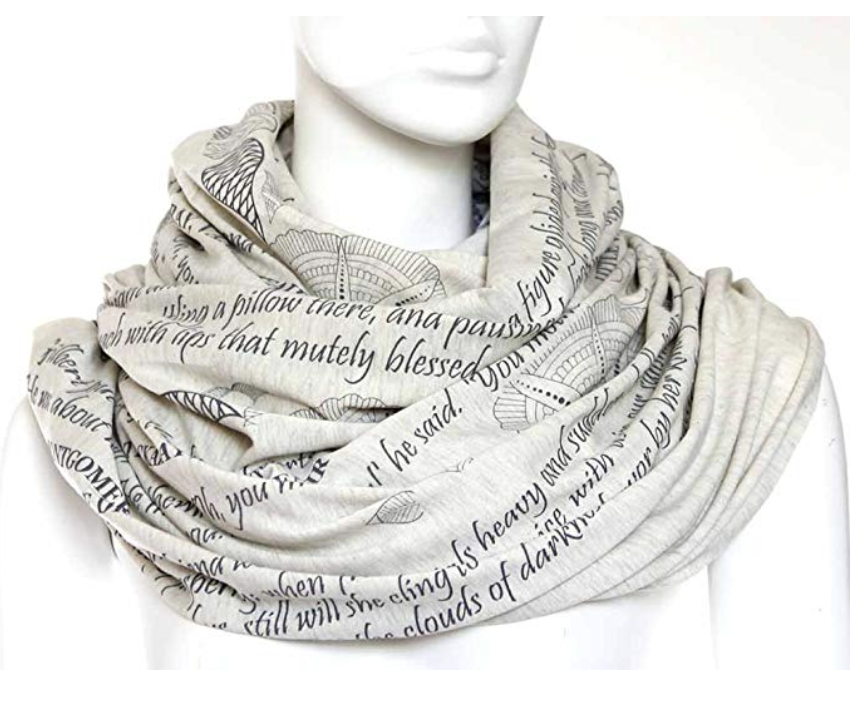 This scarf is a must have for any book lover. It featured quotes from such literary classics as Little Women by Louisa May Alcott, Vanity Fair by William Makepiece Thackaray, Anne's House of Dreams by L. M. Montgomery, and Washington Irving. It measures 58"-60" (148-153 cm) inches around and 14"-15" (36-38 cm) inches wide and comes with a stylish reusable zippered pouch with matte finish.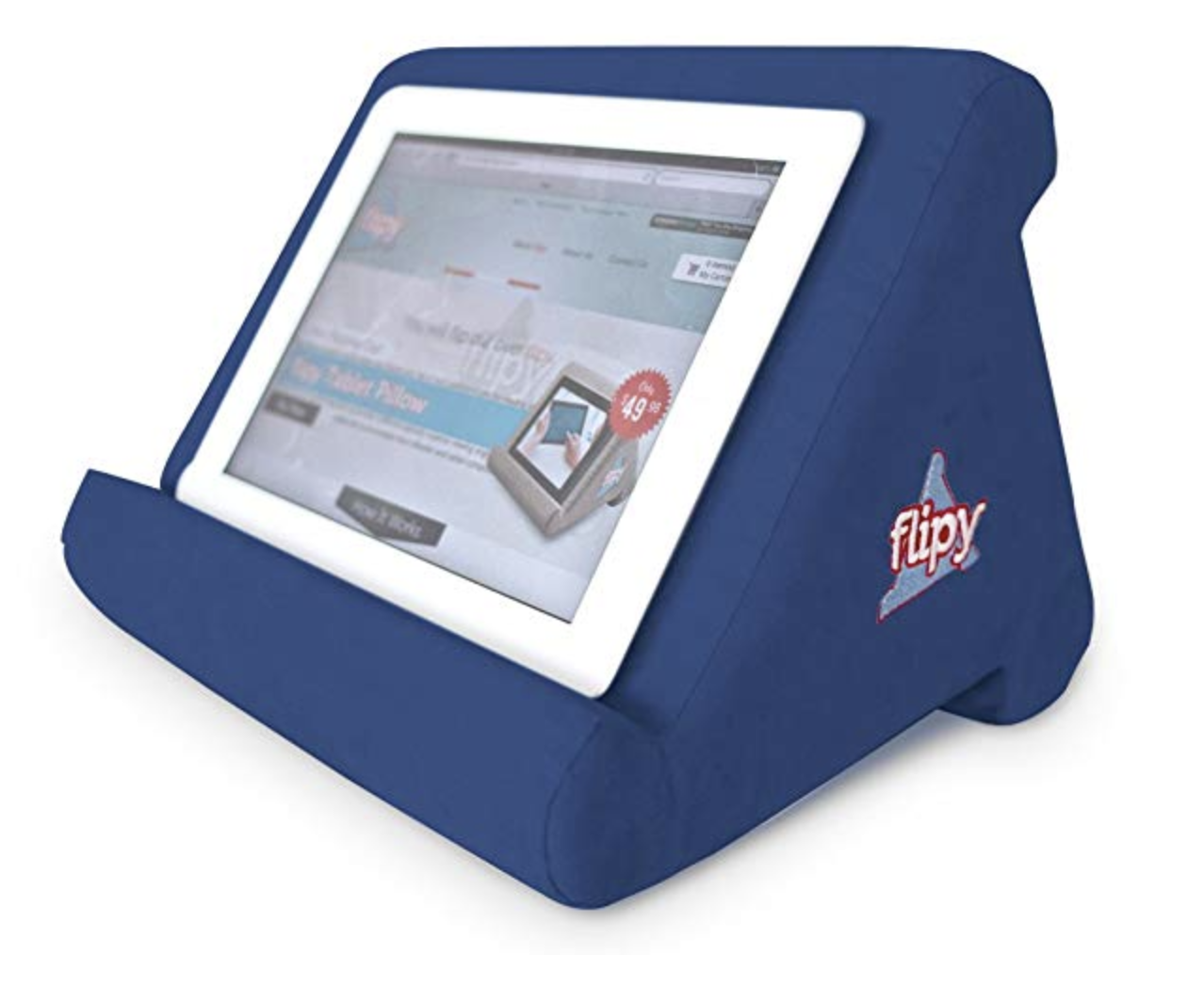 The Flipy Multi-Angle Soft Pillow Lap Stand comes is the perfect way for your reader to rest their book, Kindle, iPad, or whatever else they use to read on their lap as they do to be comfortable. It is made of lightweight foam with an ultra-suede cover for a sturdy stand that weighs only ounces. The plush exterior is extra soft and unzips for easy cleaning (machine washable). It comes in other colors, too.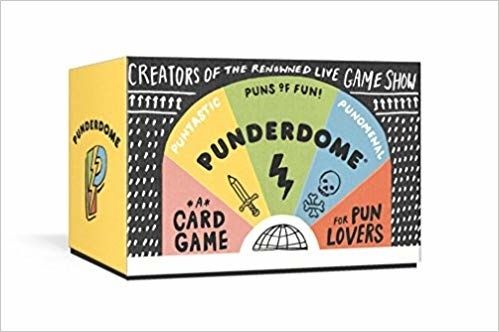 Punderdome is a card game for pun lovers that literary snobs will love. The goal is to make bad jokes and have fun along the way. It's comparable to Cards Against Humanity.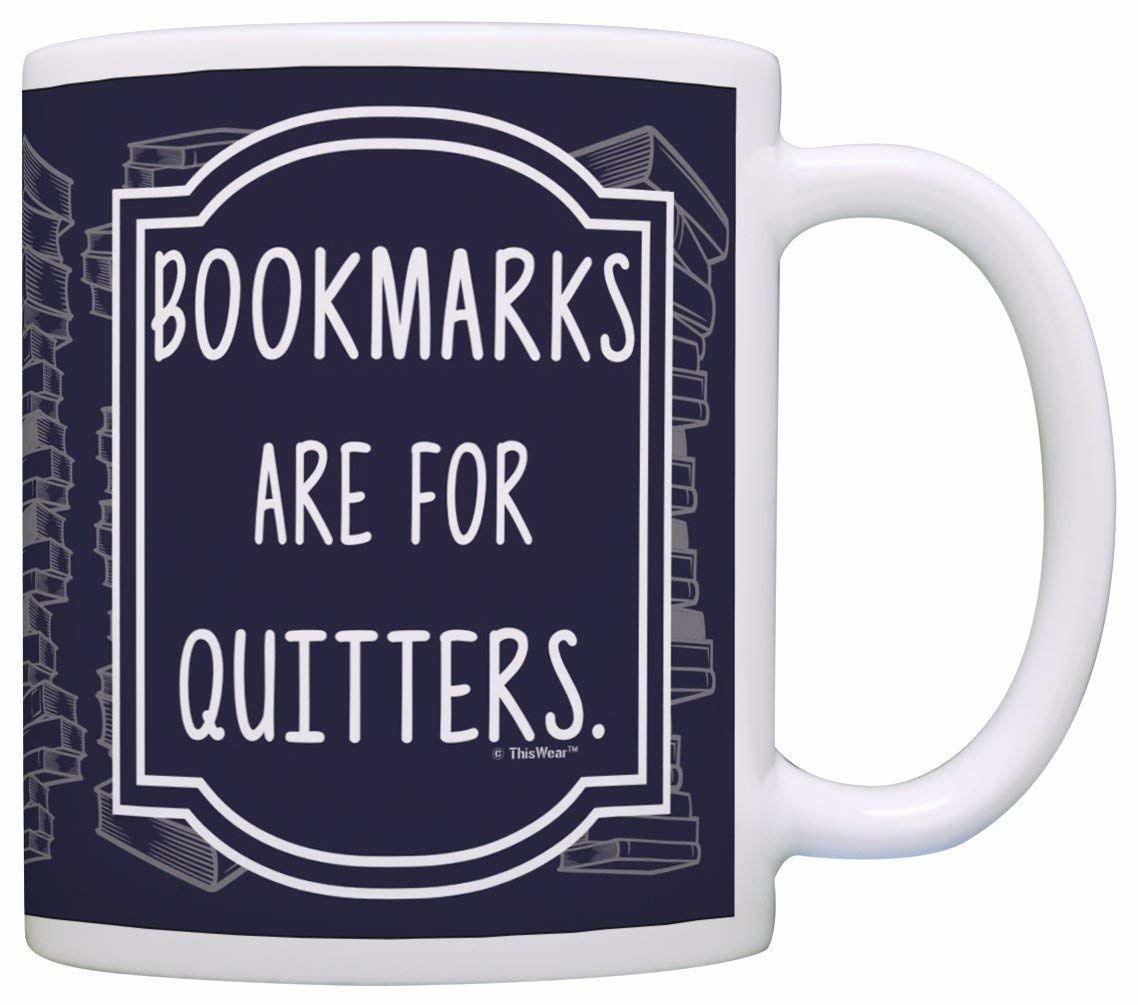 This 11 ounce white ceramic cup or mug is a sure way to put a smile on a book lovers face—and it's microwave and dishwasher safe for their convenience.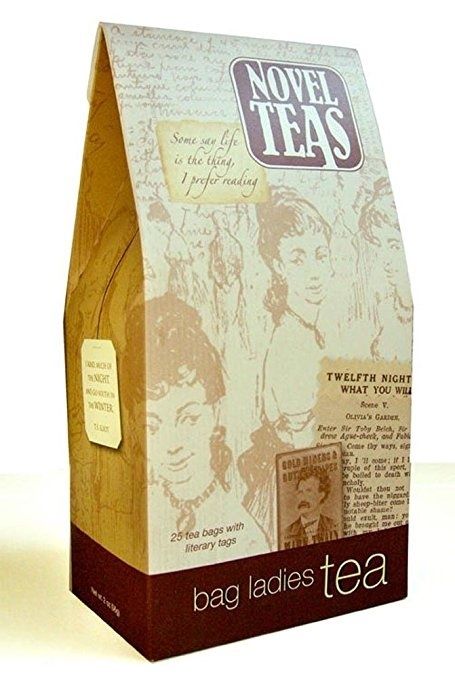 These 25 individually tagged teabags with literary quotes from the world over will go perfectly with the Bookmarks are for Quitters Coffee Mug / Tea Cup above. The teas are top notch and it's a great gift for admirers of the Victorian era.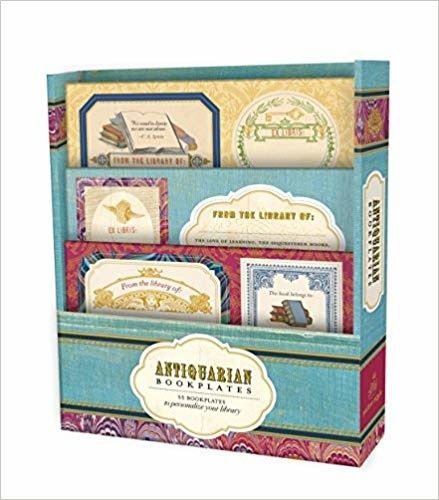 Help your book lover personalize their library with this sophisticated set of bookplates. Each features a beloved literary quote and a charming illustration that makes each book in your collection even more special.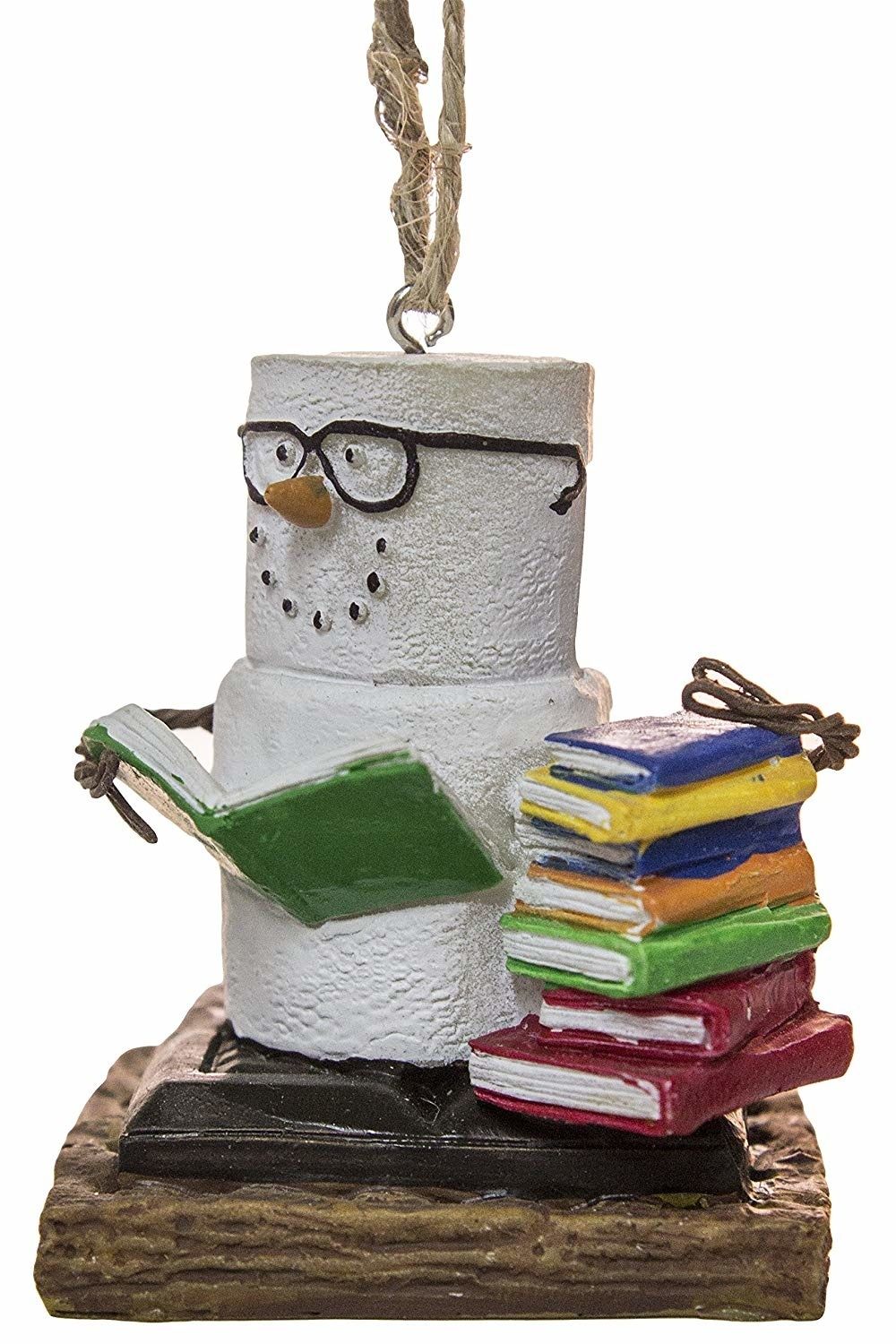 Get your book lover the perfect addition to their Christmas tree with this ornament featuring an equally book-loving snowman. It measures 3" tall and is hand painted.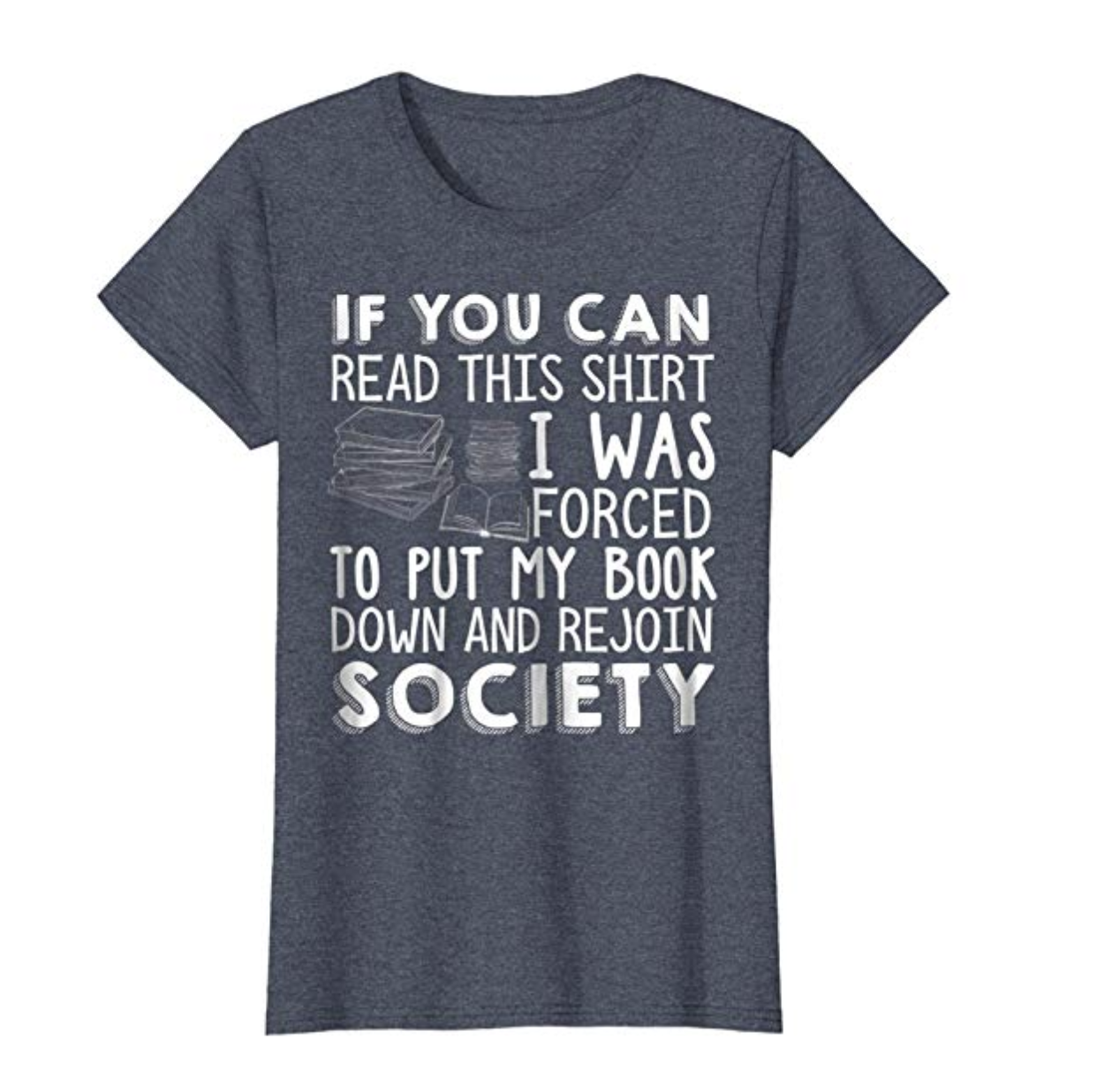 This t-shirt is perfect gift for book lovers. It comes in multiple colors, including black, brown, green, and blue. It's lightweight, classic fit, and has a double-needle sleeve and bottom hem.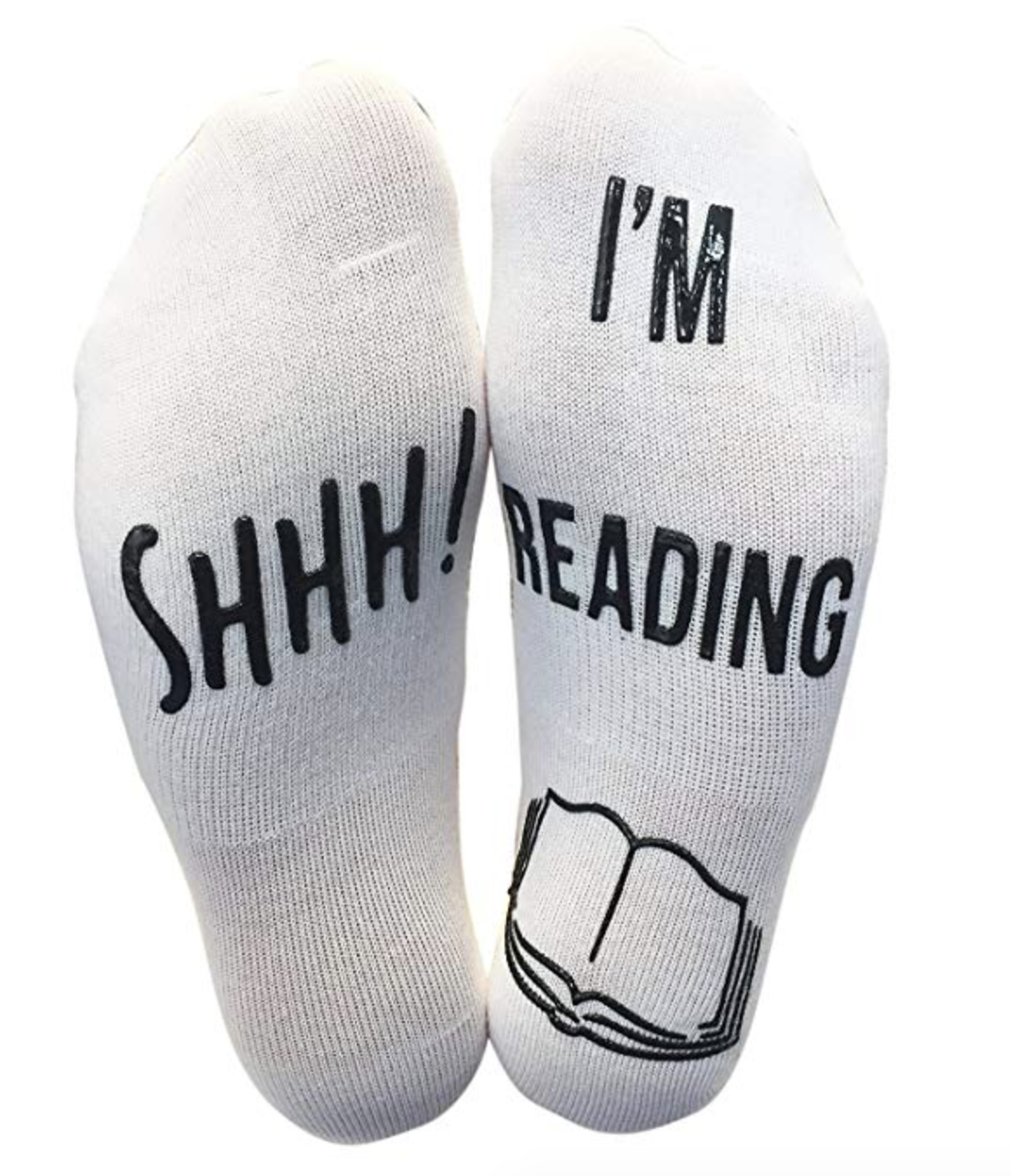 These fun socks will are made out of luxury cotton with no-slip gold glitter phrasing. One size fits all!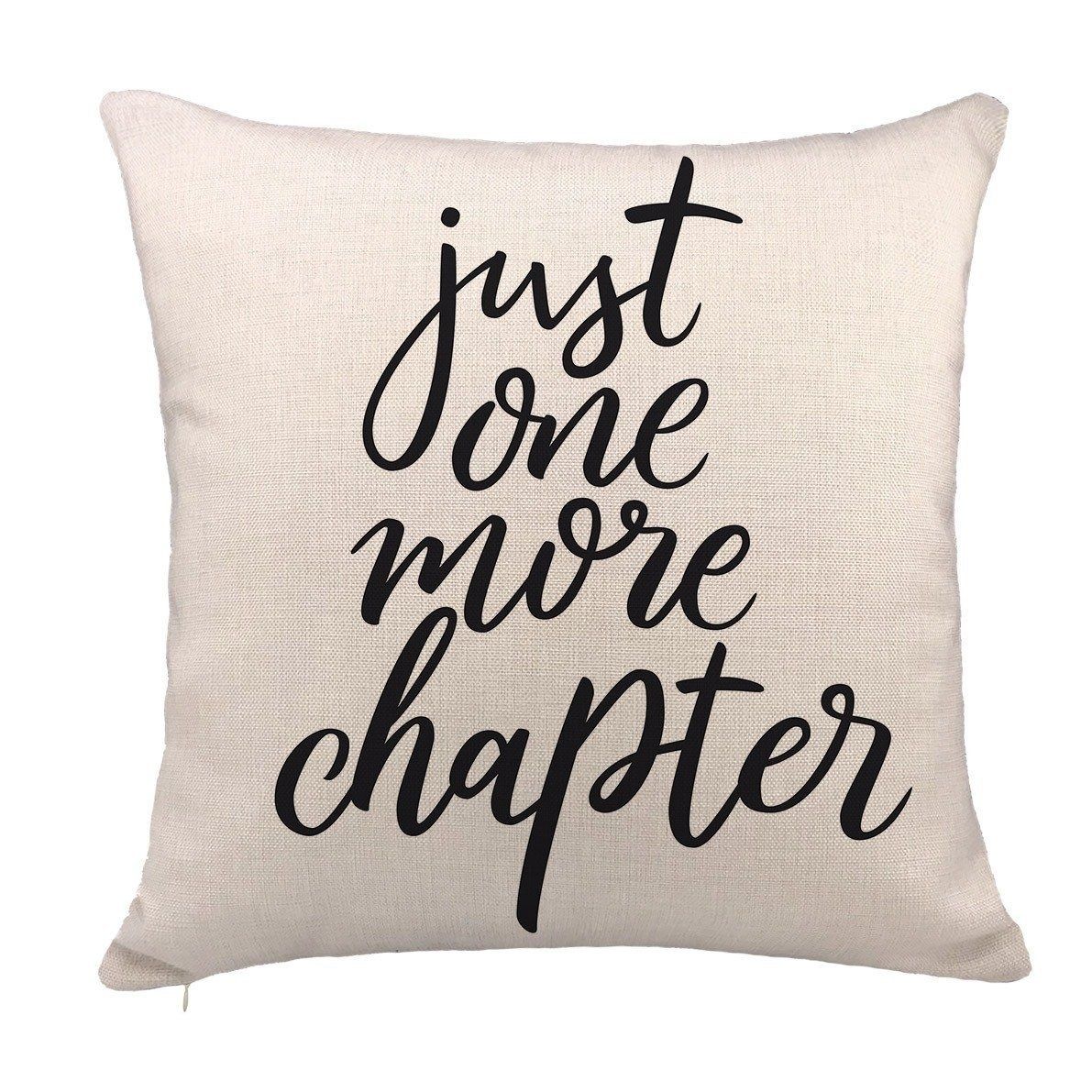 This is the perfect pillow case to cover a pillow for a book lover to lean up against and read on. It measures 18" x 18" and is machine washable.