Befuddled over what to get for your sweetheart this Valentine's Day? If you want a break from the tradition of sending roses and chocolate, Donald Trump Jr. has the perfect unconventional gift suggestion for you!
---
What better way to say "I love you" than with a Donald Trump souvenir?
When roses just won't cut it...#ValentinesDay @TrumpStore https://t.co/aMZ0rkUhA3 https://t.co/KcQFFY6Tzy

— Donald Trump Jr. (@Donald Trump Jr.)1518022212.0
Yes, the president's eldest son thought your beloved would appreciate a souvenir from the Trump Store so your patronage could benefit one of the wealthiest families in America, and your honey could proudly display a Trump keepsake inside their home to remind them of you!
It's a win-win.
@DonaldJTrumpJr @TrumpStore More money for your grifting family? No thanks.

— I'll ride with you📎 (@I'll ride with you📎)1518049708.0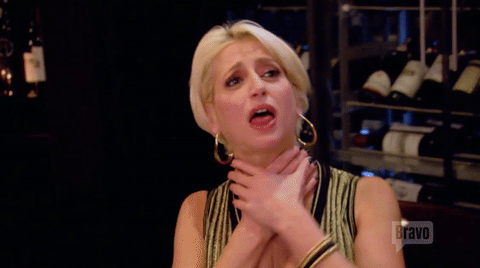 Rose are red, violets are blue/ This is from the Trump Store, how could you?
You can make Valentine's Day great again with a plush bear wearing a signature Donald Trump bathrobe, straddling a 757 toy plane with the presidential moniker emblazoned on the side.
Although the bear is firmly perched atop the plane, Donny Jr.'s feeble joking attempt didn't sit well with Twitter.
@DonaldJTrumpJr @TrumpStore Do those bears also come with prison jumpsuits?

— TOᑭ ᖇOᑭE TᖇAViS 🇺🇸 (@TOᑭ ᖇOᑭE TᖇAViS 🇺🇸)1518022252.0
There are other offerings in the store if bears aren't your thing. Merchandise offerings range from apparel with the Trump logo "Make America Great Again," rally signs, buttons, coffee mugs, and stickers.
There's a significant amount of T-shirts that are marked down as well.

@DonaldJTrumpJr @TrumpStore This is what happens when parents fail to love their kids. #ValentinesDay https://t.co/kg50MsPqZt

— SeriouslyUS? (@SeriouslyUS?)1518043093.0
Trump promises to make America great again, but the merchandise doesn't comport with his mantra.
@USseriously @DonaldJTrumpJr @TrumpStore Made in China?

— Screw Civility - #the Resistance (@Screw Civility - #the Resistance)1518083169.0
@Kane_Says405 @DonaldJTrumpJr @TrumpStore Lololol! That's funny. Pretty much none of trumps stuff is made in Americ… https://t.co/wLPLQOIxoR

— Sharon Thompson (@Sharon Thompson)1518041892.0
Others thought it was the perfect gift idea that would get you divorce papers in return.

@DonaldJTrumpJr @TrumpStore for those of you looking to get divorced this Valentine's day

— Michael Edge (@Michael Edge)1518022776.0
@DonaldJTrumpJr @TrumpStore If I was to give someone I love these items, it is grounds for a breakup or divorce!

— Richard Skipper (@Richard Skipper)1518022794.0
This might not score you points in the bedroom.
@DonaldJTrumpJr @TrumpStore So you're saying a teddy bear wearing a bathrobe sitting on a Trump airplane is a good… https://t.co/DnkSGcVdaS

— Joe Ranft (@Joe Ranft)1518040575.0
Unfortunately, the bear is not a taxidermy. So if you were expecting something the president hunted and shot down himself, you won't find that here. Still, you can't beat the stuffed animal wearing a sexy bathrobe.
@DonaldJTrumpJr @TrumpStore If this bear was real, you would shoot it and give it as a trophy to your wife for Vale… https://t.co/0jF7b0cM02

— Tracie McElroy (@Tracie McElroy)1518051175.0
In the spirit of competition, this user did one better than the airborne Trump bear.
@DonaldJTrumpJr @TrumpStore I see your Bear in a Bathrobe Straddling an Airplane and raise you a Bunny in a Sequine… https://t.co/1yHDEZxiAy

— Jenn Hoppe (@Jenn Hoppe)1518050260.0
We got another strong contender here.
@beanthere @DonaldJTrumpJr @TrumpStore I'll see you a Monkey in a Hoodie w a Rose Straddling a Can of Hair Spray. https://t.co/EtWjfVtuSN

— Arlene (@Arlene)1518053322.0
Maybe it's best to stick with the classics. You know, to preserve your marriage.
@DonaldJTrumpJr @TrumpStore A teddy bear* in a bathrobe spread eagle on a toy airplane with your father's name on i… https://t.co/w5Pn53exRV

— Kimber (@Kimber)1518056334.0
H/T - Twitter, HuffingtonPost, Esquire,