Who knows what plethora of things you can find in another person's house? The place we call home can easily be a base for the strangest, the bizarre, and the unexpected.
---
u/Aura_Blaze_Official asked: Redditors who have a job where they go into other people's homes (plumbers, electricians, etc) what's the weirdest most disturbing thing you've seen while working in a customer's house?
At least she has a hobby.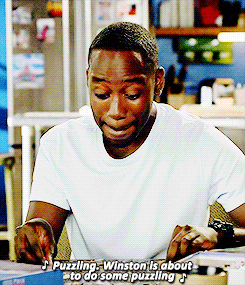 Giphy
Was a firefighter another time in my life. Had a middle of the night call to a mobile home for an elderly lady once. We walk in and it's dark but as my eyes start to adjust I think "oh that's weird wallpaper". I keep looking around "huh, it's on the ceiling too". Weird inconsistent patterns and rectangle shapes. Eyes adjust some more while we are talking to her. Wtf? "Are those puzzles?!"
She had hundreds of puzzles that she had glued when completed and then glued them to every surface of her mobile home. Walls, ceiling, living room, bedroom. Every square inch covered. Weird... But you do you. Especially in your own home. Certainly not as bad as most ITT.
Look at all these chickens.
Used to deliver oxygen to people's homes. Saw plenty of weird things. Lots of hoarders, but this one took the cake. He didn't want to let us into his house, but I had to do a home safety assessment before I could set up the equipment. He was anxious about letting me in because his house was mess. He kept telling me about his messy house.
Come to find out, it wasn't just messy. It was filled with 200 chickens. He was proud of his show chickens and wouldn't let them live in a barn or coop. The smell was unbearable. Other than that, he was a super nice guy.
What an awful sight.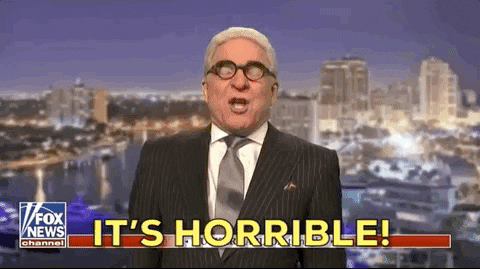 Giphy
A few years back I worked as an electrician.
I found a guy with a rifle laying next to him where he had tried to shoot himself, but he had "missed" the vital parts. Blood was all over the bed but he was still breathing, he was in coma state of mind, heard later that he died that day.
No idea.
Long ago I did estimates for fire and water damage repairs for a restoration company. This couple had a smallish fire in their bedroom. When I enter the home it's seemingly normal, smells like smoke (there was a fire, makes sense). They take me to the bedroom and it was the mattress that had endured the majority of the fire, along with some of the wall above the head of the bed and smoke damage to the ceiling.
Next to each side of the bed are 10 gallon buckets FILLED TO THE BRIM with cigarette butts, and hundreds of spilled over butts all over the floor. I was just in awe how they could live like this in their bedroom, especially since the rest of their home seemed tidy and normal. Also completely beyond me why they wouldn't clean it up after the fire if for no other reason than insurance adjusters being able to blame them (rightly) and possibly not pay out.
"How did the fire start," I asked. (required to ask)
"No idea," the husband replied.
Gross.
I was a paramedic in Oakland and once I was in a home where a child has been bitten by a rat in her crib. As we were standing there talking to the mother about her options a rat walked up to one of the firefighters and bit his boot.
The firefighters stomp to the rat to death and the rat was taken to the health department for testing. That was a strange situation.
Awkward.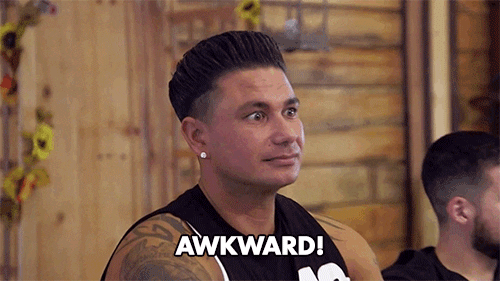 Giphy
Fire Alarm Inspector. Working in a cheap long term hotel and knocked on a door where a larger man dressed in essentially a purple bikini opens the door half asleep. Enter to test the smoke detector and tried to keep my eyes off the bed but I knew I had seen something...tried not to look but I did and there's a big old purple adult toy next to the tv remote.
The detector then decides to not alarm in a timely fashion so I'm just staring at the wall hoping it will alarm so I get out of the room.
Probably the right move.
Bunch of used pregnancy tests on the floor of the teenage daughter's closet.
I didn't say a damn word to anybody.
Anxiety sucks.
Just read a post in another subreddit about a girl with social anxiety who hid under her bed when the plumbers came and then the plumbers caught her under there. And then she ran and hid in the bathroom until they left.
Wonder if those plumbers are on reddit. I most definitely want to hear their side.
Good call.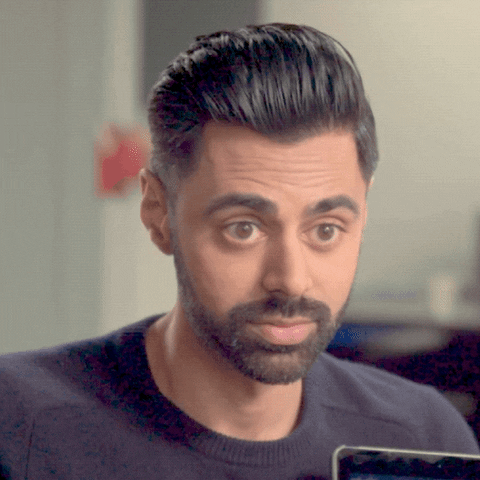 Giphy
I use to do flooring and when we had to get up the sub flooring due to water damage. Underneath it there was a black garbage bag. When I opened said bag it had a bunch of women's clothes in it. Didn't think anything about it until we dumped it out and found ripped underwear and torn dresses.
Told the owner we had forgot some stuff at work and wouldn't be back until tomorrow. Called the police and never went back. The house was soon up for sale a month or so later.
That's kinda wholesome.
Food bank delivery to home bound elders.
I always fill two banana boxes (around foot and a half by 3 and a foot deep) of all types of food and deliver to his house. One time after delivering to him for 3 years I have to come inside because he hurt his foot.
He had never thrown out a single box. They lined every wall and entrance. He built a castle around his bed, and a series of paths through his house. It was like those pillow forts you would make as a kid but with boxes.
I asked him if he wanted help getting rid of them and he said no. That it was fun and helped with his dementia. He's super fun.