Privacy in the 21st century is a treasured thing. With so much personal information in various forms of digital storage, protecting this data is crucial.
Facebook and numerous other companies have come under fire for the way they've handled user information, or for policies that leave this information vulnerable.
---
FaceApp, which produces ultra-realistic photos of its user in old age or with a beard or with different colored hair, is the latest application to give customers pause when deciding whether or not to press that download button.
The FaceApp photos are ubiquitous on social media.
When you take a trip to the Year 3000. https://t.co/O9Dxpwj6ex

— Jonas Brothers (@Jonas Brothers) 1563313294.0
OLD TERRY CAN STILL KICK SOME ASS! 🤣😂 I did that face app thing y'all been TELLIN ME TO DO! #AmericasGotTerry #AGT https://t.co/gFUC1a1l0b

— terry crews (@terry crews) 1563310835.0
Me in the year 3019 #FaceApp https://t.co/dtl9ps75Jm

— Sophia the Robot (@Sophia the Robot) 1563320198.0
But upon closer inspection of the user agreements and its parent company, people are growing more suspicious.
That Faceapp face-aging thing? -Requires your Facebook login -receives your name, profile picture, photos and emai… https://t.co/ySTjuB3ha5

— Bob Cesca (@Bob Cesca) 1563378509.0
#FaceApp is violating the privacy of its users; API, keeping phone on, network access, recieve data and google conf… https://t.co/Prrve1Wc7R

— Abdullah Bin Saud (@Abdullah Bin Saud) 1563166328.0
Some security experts assure that they can't find evidence of foul play, but still don't know what FaceApp does with the data it picks up.
using a network traffic analyzer, I tried to replicate the thing people are talking about with FaceApp allegedly up… https://t.co/wKa23CQxB9

— Will Strafach (@Will Strafach) 1563321740.0
People still aren't convinced.
I thought we agreed a while back that the FaceApp was hella shady and probably using people's photos to develop fac… https://t.co/PjVkaHdjtI

— Saeed Jones (@Saeed Jones) 1563318445.0
I'm glad y'all are having fun with that face-aging app but I will never be able to shake the feeling that alllllll… https://t.co/V59hDirWkU

— Scott Wampler™ (@Scott Wampler™) 1563321366.0
I can't but help to think this FaceApp is collecting our data for something shady. But I want to try it

— Cornelius (@Cornelius) 1563314843.0
Maybe we should just wait until we get old for real.
If you are a fan of FaceApp you can demonstrate that with this shirt, available here.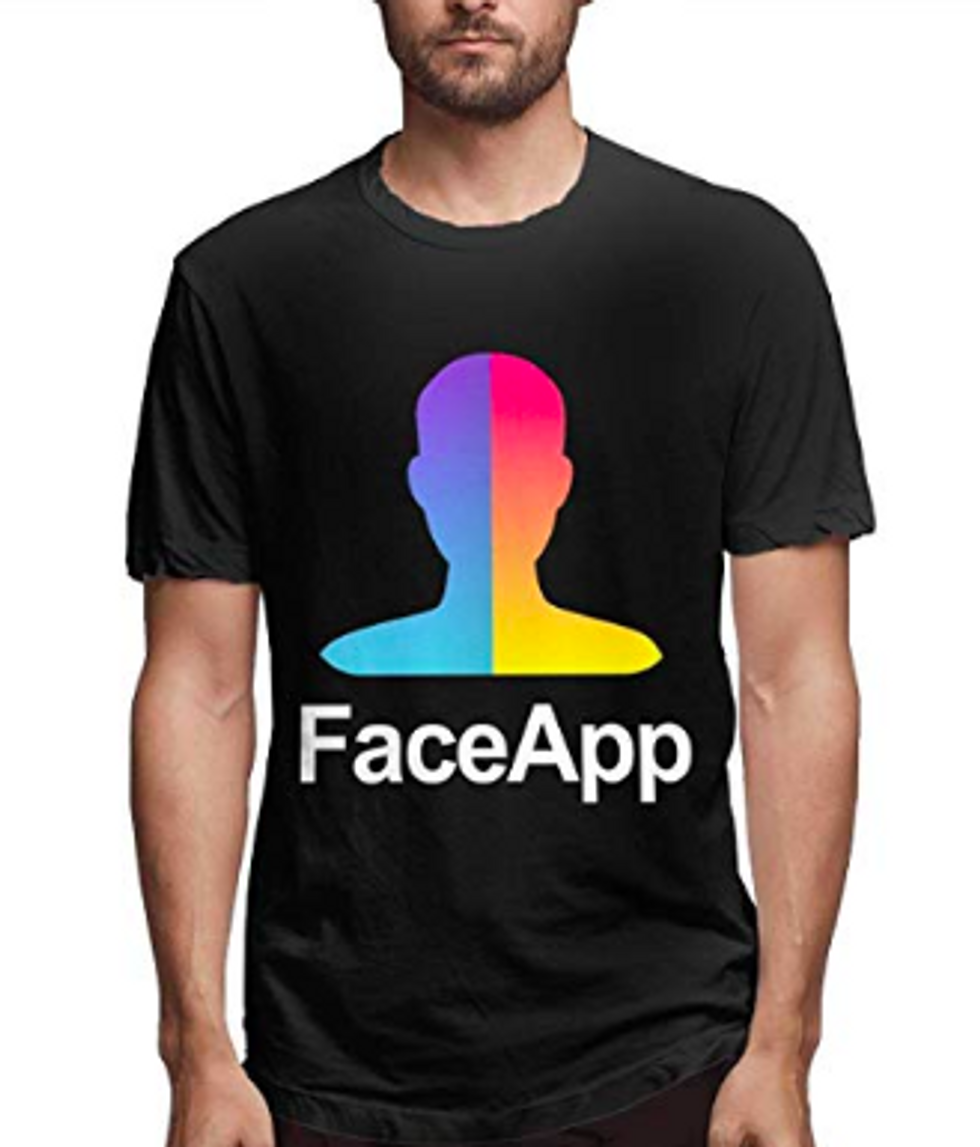 Amazon