An Argentinian police officer is being celebrated all across social media after a friend snapped a picture of her breastfeeding a malnourished baby when she noticed hospital staff were too busy to care for him.
---
Officer Celeste Ayala was on guard duty at Sister Maria Ludovica Children's Hospital in Buenos Aires, Argentina when an overwhelmed mother of six brought in her youngest child.
The baby boy was suffering from malnutrition; the mother had been struggling to provide him the care he needed. According to the officer's friend, hospital staff called the baby "smelly and dirty."
When officer Ayala noticed the overloaded staff was too busy to help she took matters into her own hands. Ayala approached the medical staff and asked if she could hold and breastfeed the boy. The baby who had been screaming and crying calmed down as soon as Ayala began feeding him.
"I noticed that he was hungry, as he was putting his hand into his mouth, so I asked to hug him and breastfeed him. It was a sad moment, it broke my soul seeing him like this, society should be sensitive to the issues affecting children, it cannot keep happening."
As Ayala was breastfeeding the baby her friend Marcos Heredia snapped a photo and posted it to Facebook with this caption;
"I want to make public this great gesture of love you made today for this little baby who you did not know, but for who you did not hesitate to act like a mother. You did not care if he was dirty or smelly, which is what the hospital staff called him. Good job mate."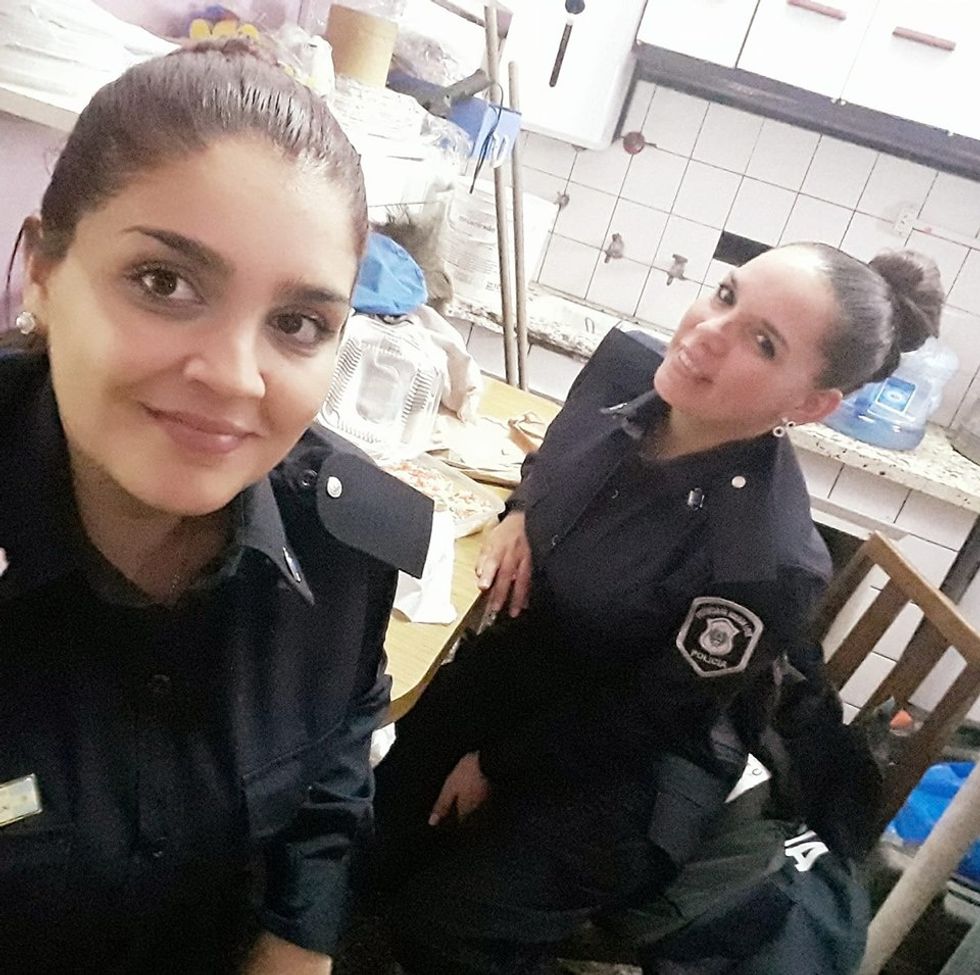 Hospital staff called the baby "smelly and dirty" but that didn't stop Ayala.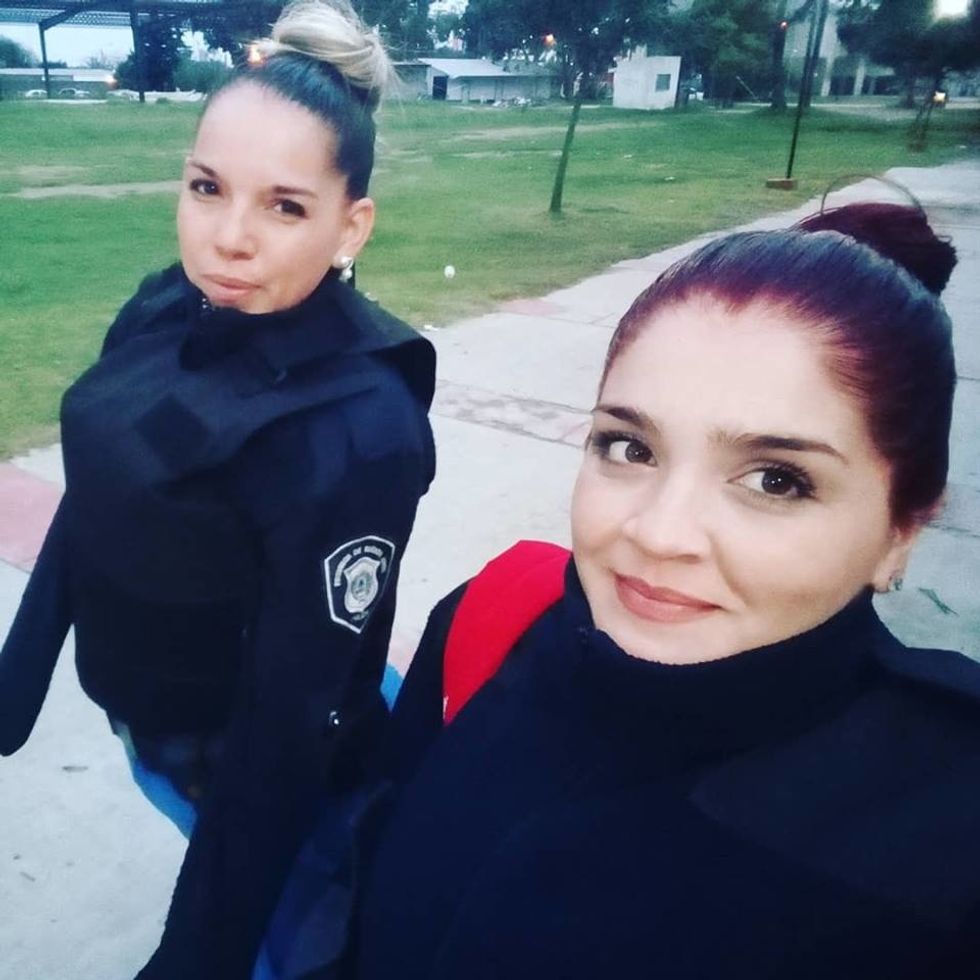 After asking the staff for permission Ayala breastfeed the malnourished child.
Heredia's post quickly went viral, reaching over 100,000 shares, and others were as touched as Heredia by officer Ayala's act of motherly love.
Those sharing the story had words of praise for officer Ayala.
Celeste Ayala, you are a beautiful woman with a beautiful soul. Bless you for caring about that poor helpless child.

— Shazadea2 (@Shazadea2) 1534539754.0
In a messed up world, here's a simple act of love and generosity. Celeste Ayala as a mother I salute you ❤️ https://t.co/FLUEfmWoQ9

— Penny Jones (@Penny Jones) 1534555219.0
To all the breastfeeding in public naysayers, check out the kindness of this police officer. Celeste Ayala saw that… https://t.co/Ir9GHpRLup

— Delphie Gray (@Delphie Gray) 1534668183.0
WOW, now that's a bad ass police officer that went up and beyond the call of duty. 👏👏 #CelesteAyala https://t.co/7Nt8vBVXXm

— Sergio Detroit (@Sergio Detroit) 1534600753.0
This is on duty police officer #CelesteAyala. She asked to look after a baby crying as overloaded staff in an Argen… https://t.co/K0wt8PTB2k

— Kerry Gooderson #FBPE (@Kerry Gooderson #FBPE) 1534538206.0
Officer Ayala also volunteers for the local fire department in her spare time. When her fellow firefighters heard about Ayala's act of kindness they were eager to join others in praising her.
"We want to congratulate the voluntary firefighting cadet Celeste Ayala who yesterday in her job as police officer whilst she was on guard duty at the Hospital, breastfed a young child who arrived crying. Actions like these fill us with pride and obligate us to redouble the effort, the work and the solidarity with our community."
In a time when negative stories about law enforcement are far more likely to make headlines, officers like Celeste Ayala deserve recognition for their selfless behavior.