A viral video showing the disparity between male and female exercise facilities provided by the NCAA during the March Madness basketball tournaments prompted the collegiate sports organization to apologize and make some changes.
Sedona Prince, a basketball player for The University of Oregon, previously posted a video exposing the contrast between the well-equipped men's facilities in Indianapolis and the women's weight room that only had a single stand for lightweights at the San Antonio tournament facilities.
"If you aren't upset about this problem, then you're a part of it," said Prince in the video, which you can see here.
Prince added March was also about more than just basketball.
Her post calling out the NCAA and their excuse it was an "available space" issue received some high profile attention on social media.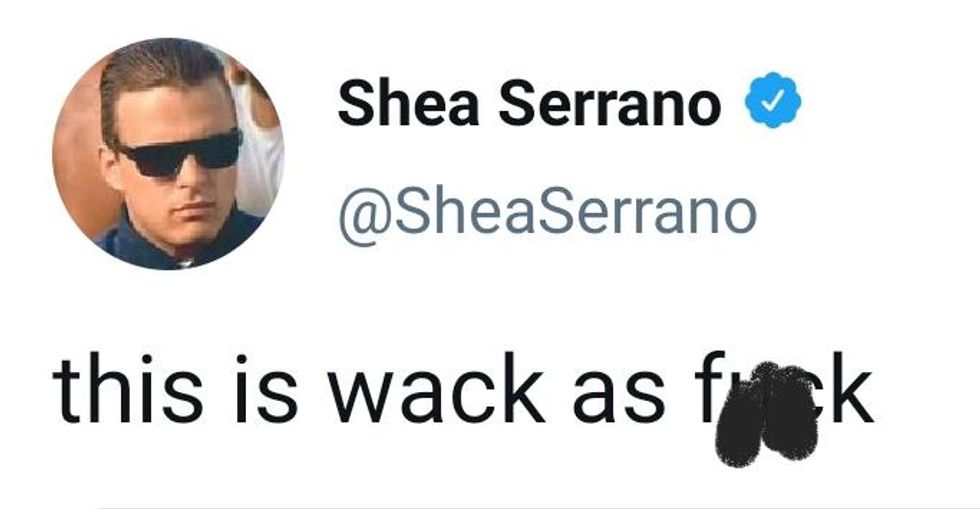 @SheaSerrano/Twitter
It also brought to light a number of other inequities.
After the video prompted online backlash for the scarcity of equipment in the women's basketball tournament's weight room, the NCAA responded by providing an upgrade with benches, more free weights, racks and cardio equipment.

"Social media is powerful," tweeted Prince, adding, "Thank you for all of y'all's support."
The student-athlete's latest video showed the vast improvement to the facilities and the positive reaction from her teammates upon discovering the equipment upgrade on Saturday morning.
Prince exclaimed in the video:

"Guess what, guys? We got a weight room! Thank you, NCAA, for listening to us. We appreciate y'all, for real."
The controversy started when Ali Kershner, a coach at Stanford, first shared the photos showing a discrepancy with the workout equipment provided for the men and women teams.
The photo below showed the women's weight room—a single rack of lightweights and a table in an otherwise empty and underutilized space.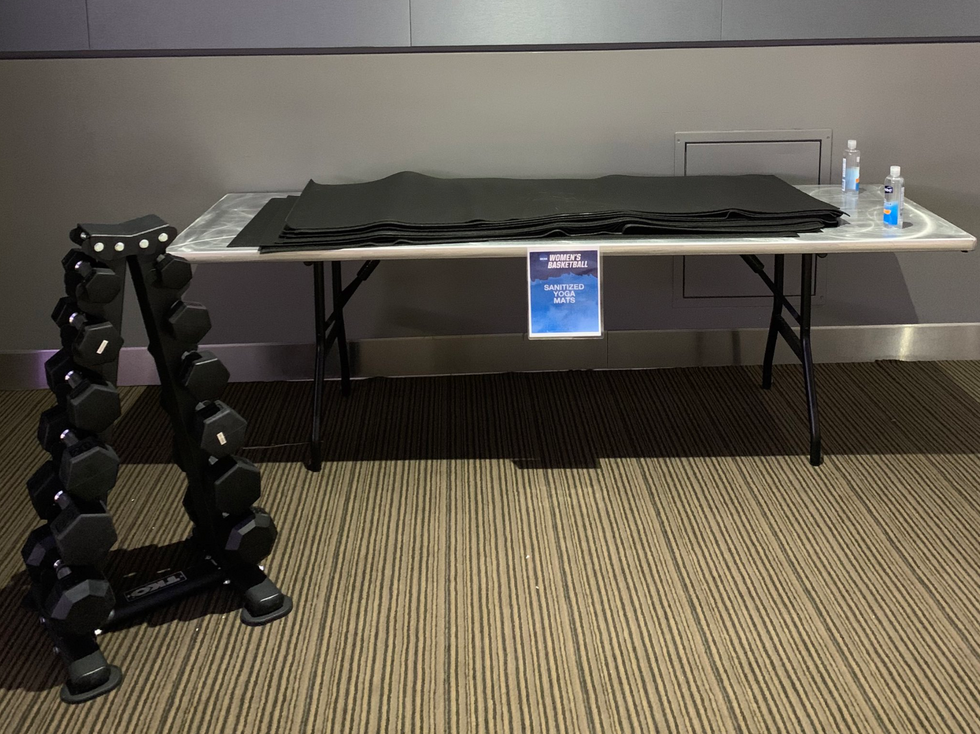 @alikershnier/Twitter
And this photo was from the men's weight room which was filled with squat racks, benches, extended-weight dumbbells and other equipment.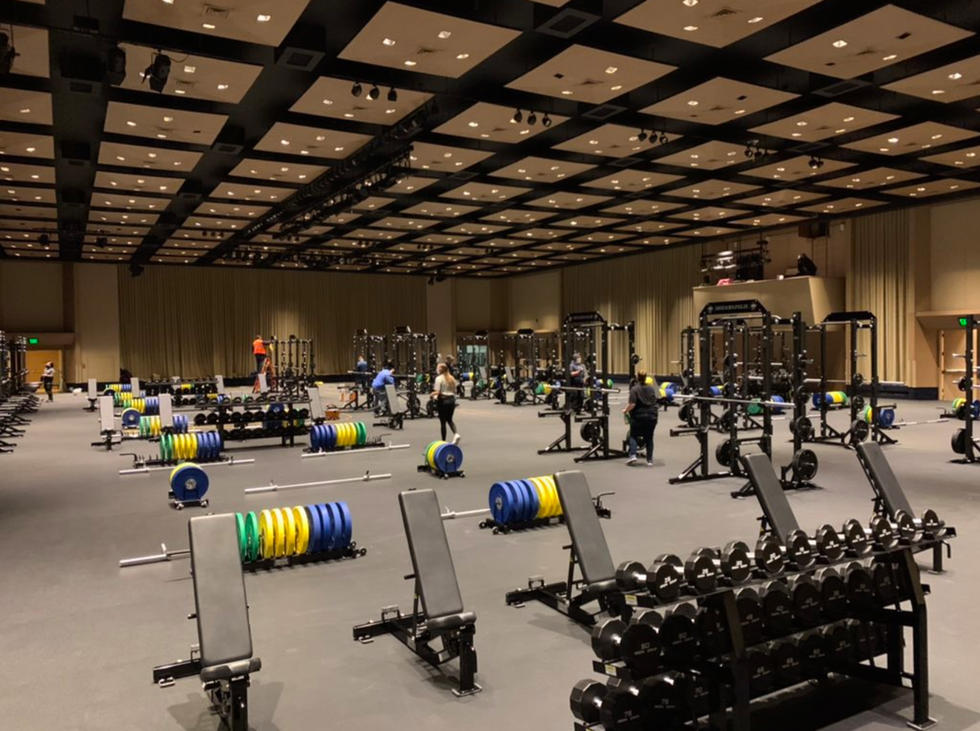 @alikershnier/Twitter
The NCAA's Vice President of women's basketball, Lynn Holzman, issued a statement saying the NCAA acknowledged "that some of the amenities teams would typically have access to have not been as available inside the controlled environment."

Holzman continued:
"In part, this is due to the limited space and the original plan was to expand the workout area once additional space was available later in the tournament."
"However, we want to be responsive to the needs of our participating teams, and we are actively working to enhance existing resources at practice courts, including additional weight training equipment."
But the VP's excuse, which did not include a formal apology, did not sit well with Prince, which led to her viral post on March 18.
On Friday, NCAA President Mark Emmert apologized to the women's teams.
"This is not something that should have happened and, should we ever conduct a tournament like this again, will never happen again," said Emmert.
Prince followed up her tweet of appreciation with gratitude.
Social media users praised Prince for leading the charge but also commented there still needs to be progress for the treatment of female athletes.

The reason why the NCAA initially skimped on providing women players gym equipment remains questionable.
Twitter user @RichDevall argued:

"Whether they bring in less money or not is a nonsense argument, they have a $50m a year TV deal for this tournament, last time I checked that is just about enough to set up a proper weight room without being shamed into it."