Justin Robertson had a "ball voyage" bash for his left testicle, following a cancer diagnosis. And, told how his ordeal became the springboard he needed into a fabulous new life.
Justin, now 26, was living life in the fast lane, when he noticed his left testicle felt enlarged – but found excuses not to see a doctor. Busy burning the candle at both ends, Justin, was finally forced to confront his fears at a walk-in health clinic, where he alerted doctors, leading to tests which revealed a cancerous lump.
---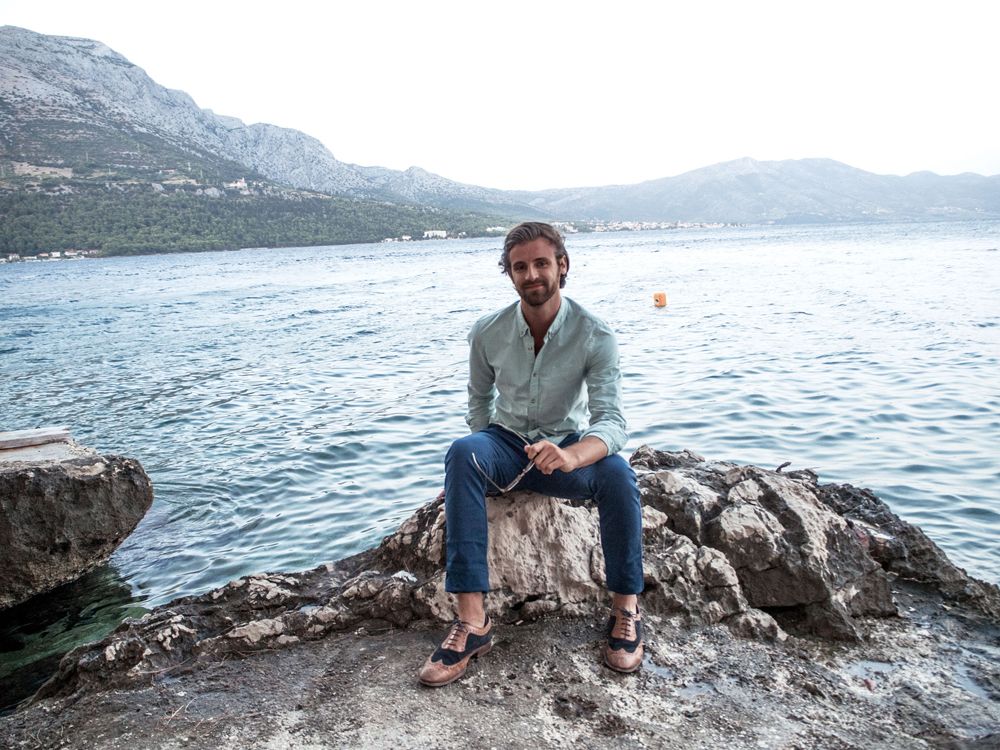 Justin on holiday (PA Real Life/Collect)
"One minute I was walking into a routine health check-up and the next I was being told I was losing a testicle," he said.
Knowing his positive outlook and sunny sense of humor, Justin's friends and family were keen to make sure his ordeal did not change him.
Determined to keep his spirits up, in November 2016, just days before his operation, they organized a special surprise send-off for his testicle.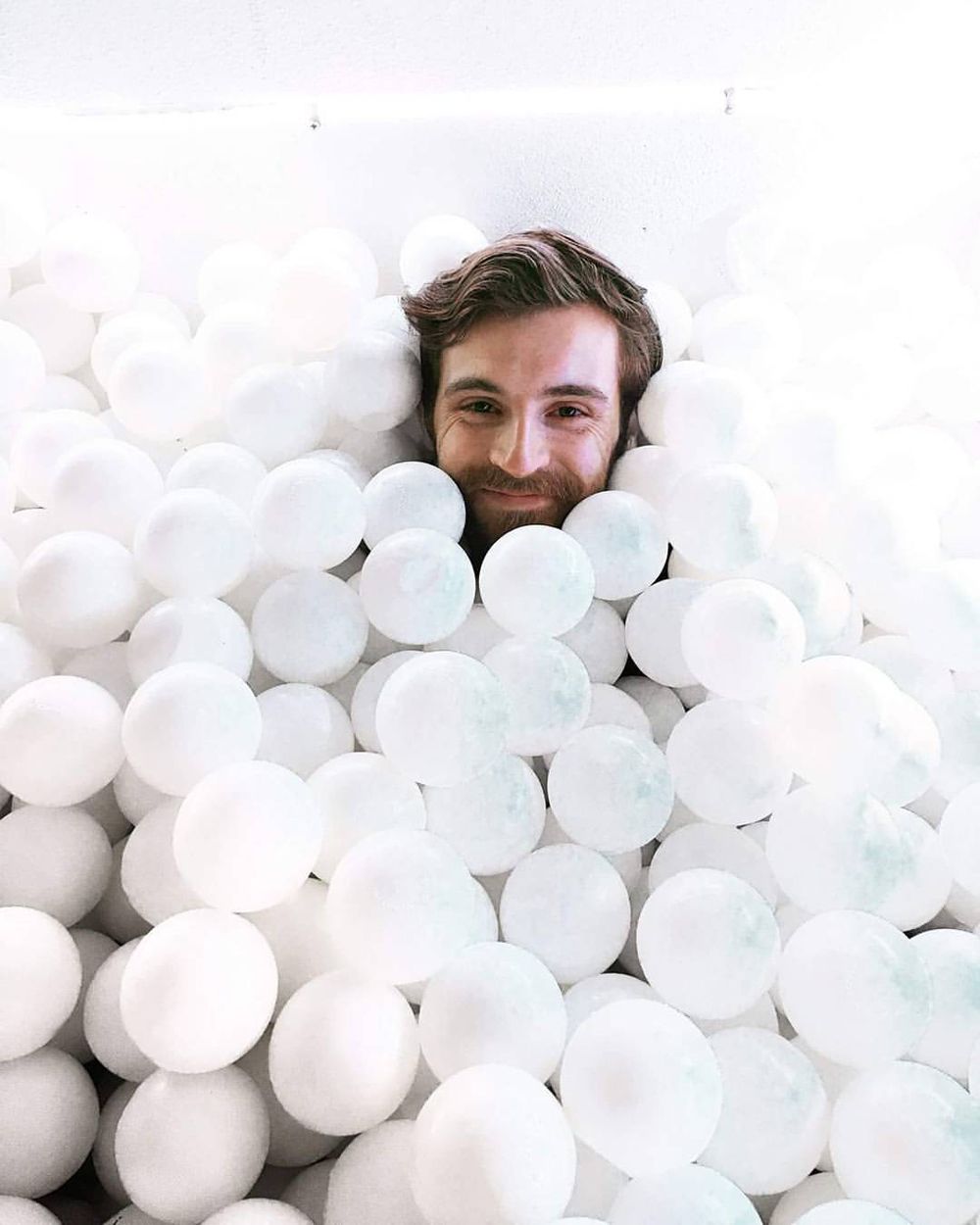 Justin in a ball pit (PA Real Life/Collect)
"I couldn't believe it when I stepped through the door and all my friends and family were shouting, 'ball-voyage,' in honor of my soon-to-be-departed left testicle," Justin said.
Everything was on theme. Not only were there spherical snacks, like meatballs and stuffing, there was also a selection of meat with one veg, and a variety of nuts in varying shapes.
And, the playlist included Jerry Lee Lewis' famous 'Great Balls of Fire' and Miley Cyrus' 'Wrecking Ball.'
"It was such a great do and it made such a difference seeing everybody who's important to me before the big [operation]," said Justin. "I was the butt of one too many ball-related jokes, but it was ace all the same."
Just two days after the soiree, Justin was in theatre at St. George's Hospital in Tooting, south west London, having an orchidectomy procedure to remove a testicle.
Fortunately, the surgery was a success, with Justin being discharged on the same day.
Following the positive news, he underwent surgery to have a prosthetic testicle fitted, which he say brought him "closure."
With follow-up treatment involving two bouts of chemotherapy and a course of radiotherapy, six months later, Justin was given the all clear.
But, despite his good humor, Justin says he believes a lot of what he went through could have been avoided if he had confronted his fears earlier. He is now speaking out as part of cancer charity Macmillan's 'Let's Talk About What You Can't Say' campaign.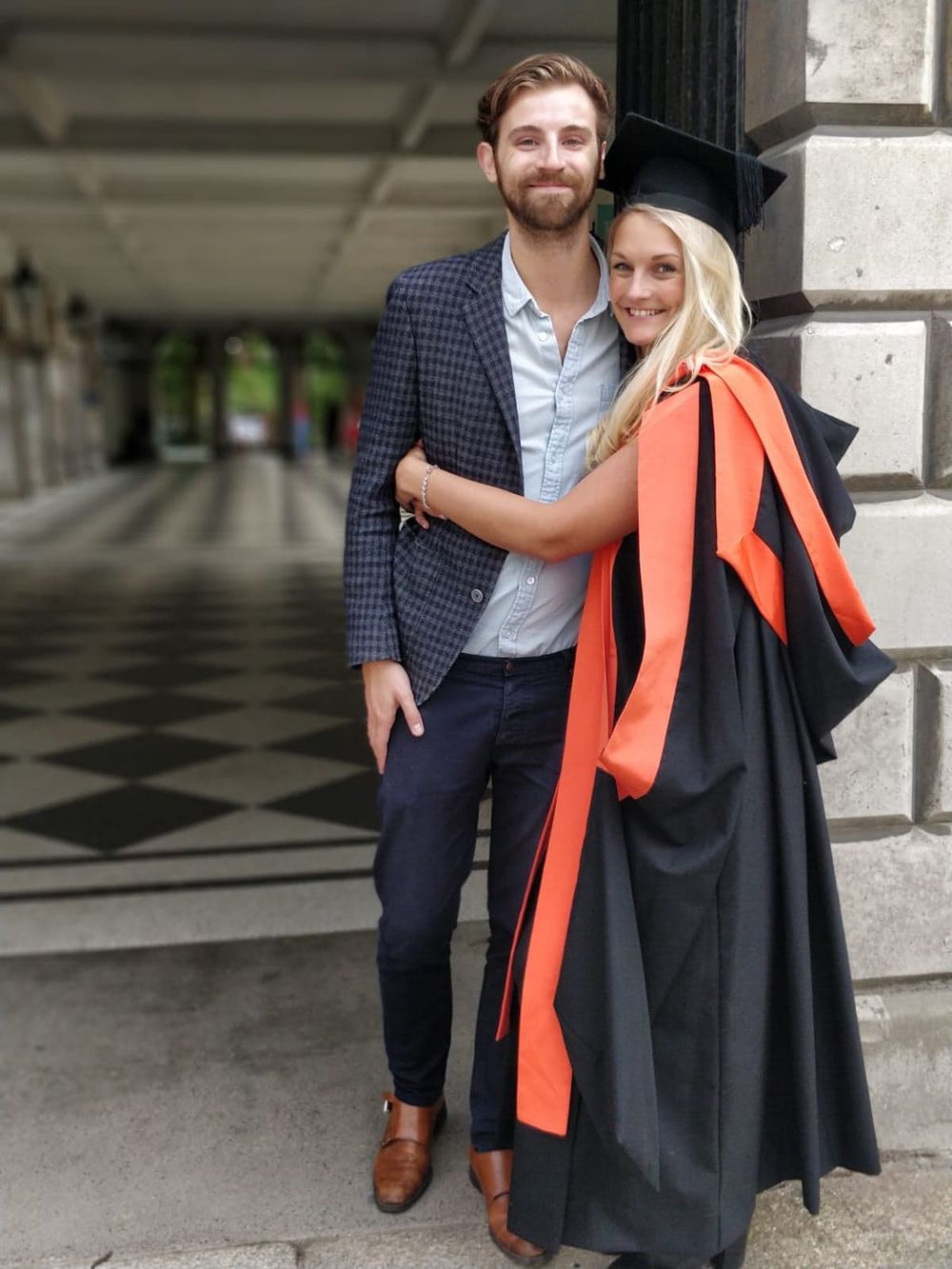 Justin with his sister (PA Real Life/Collect)
"As fun as my 'ball-voyage' party was, you don't want to have one thrown in your name – believe me," he said. "I wish I'd seen the doctor as soon as I noticed something was amiss, instead of waiting as long as I did."
Recalling how he had first suspected something was wrong back in July 2016, he said he kept making excuses not to get it investigated.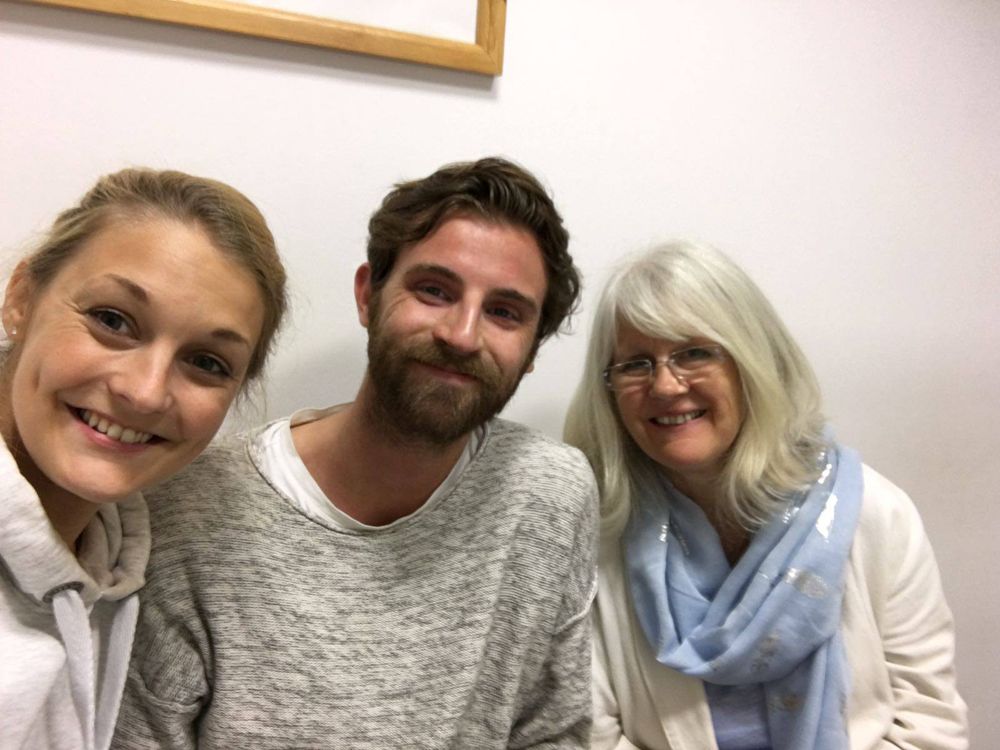 Justin with his mom and sister (PA Real Life/Collect)
"One morning I noticed that my left testicle felt slightly larger than before, it seemed irregular but there was no lump and I decided to see how it felt after a week," he said.
But, caught up with his busy life in London, weeks turned to months, with Justin doing everything possible to put off visiting the doctor.
"Looking back, it's clear that I could have made the time to see someone sooner if I'd wanted to – but I didn't," he explained. "I was forever making excuses to myself. Either I had too much work on, or I didn't want to eat into my social life, but deep down I know I was scared and embarrassed."
Our Online Community is a safe space where you can connect with others who understand what you're going through. Fi… https://t.co/FmESe2xZlo

— Macmillan Cancer Support (@Macmillan Cancer Support) 1559466902.0
Then, in November 2016, Justin finally gathered the courage to see a doctor at a walk-in sexual health clinic about his enlarged left testicle. After an initial examination, he was referred for an ultrasound scan later that day, after which doctors told him they suspected he had a cancerous tumor on his left testicle.

"I didn't know how to react when they told me the news," he said. "I knew it was a bit odd, being a bloke and getting an ultrasound, but I never could have imagined that it would be cancer."
A week later, the cancer diagnosis was confirmed, with Justin being talked through the treatment. "Shane, my housemate, broke down in tears when I got home after the initial diagnosis," he recalled. "He knew lads who were just 16 when they were diagnosed with testicular cancer, which really grounded me, as at least I have broad shoulders to deal with the burden."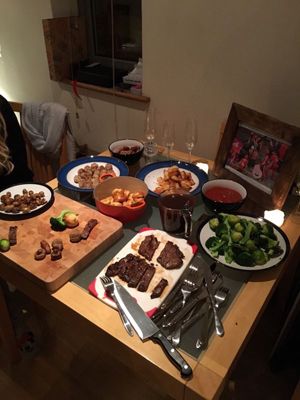 The ball-voyage spread (PA Real Life/Collect)
When talking to his family, his sister was the center of his support system. "Straight off the bat she was positive about the whole thing," he said about his sister Penny. "She used to work for the department of health and insisted that this was something we were going to beat."
Following successful treatment, Justin was given a brand new perspective on life, quitting his advertising job to put his talents to more positive use as senior marketing officer for the UK's leading homeless charity, Crisis.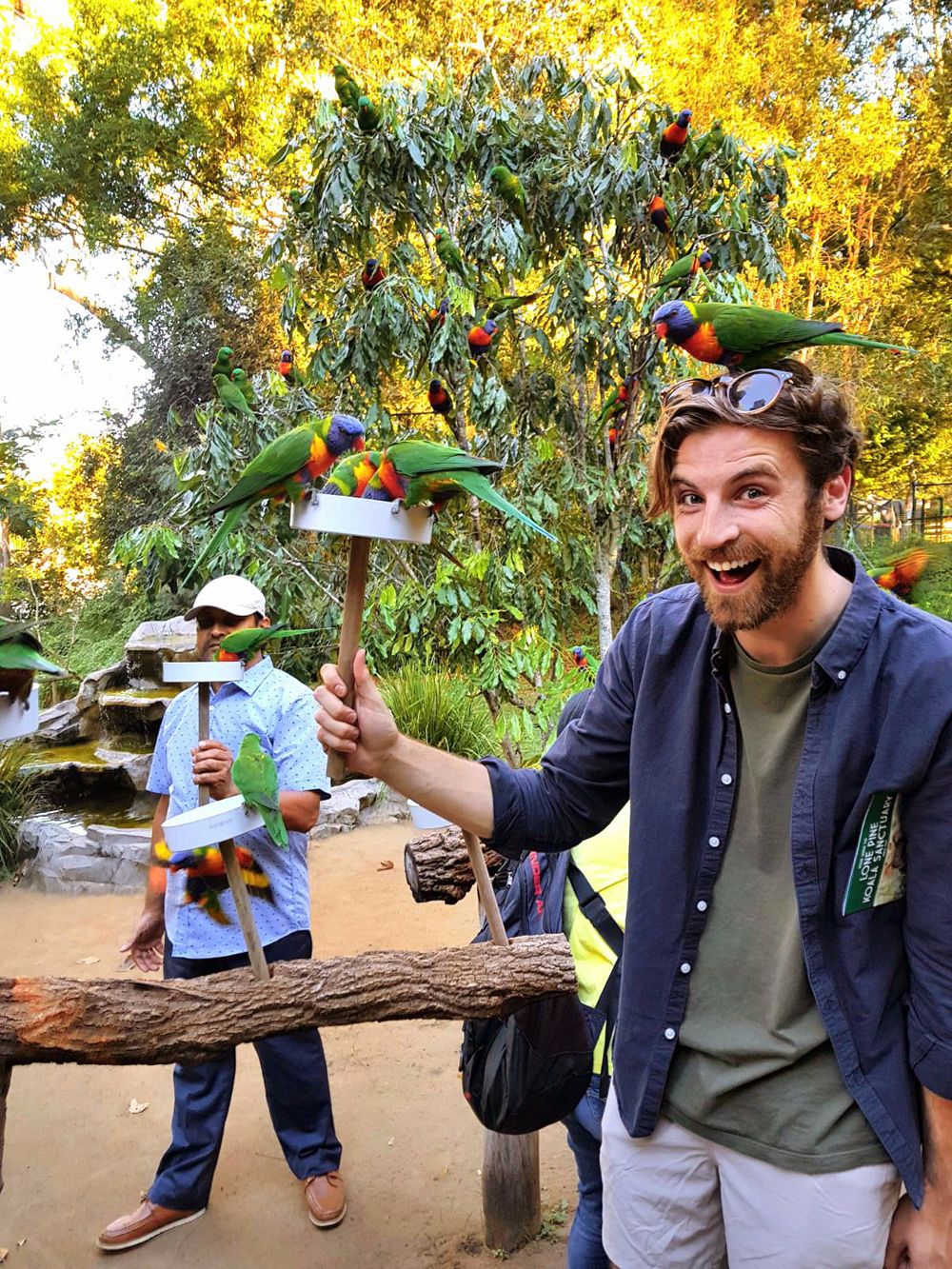 Justin on holiday in Australia (PA Real Life/Collect)
"After coming through the other side of my cancer battle reasonably unscathed, I knew I wanted to do something meaningful and to give back," he said. "My work at Crisis is so fulfilling and I know what I do is making a difference to other people's lives."
It is for the same altruistic reasons that he is now telling his story, in support of the 'Let's Talk About What You Can't Say' campaign.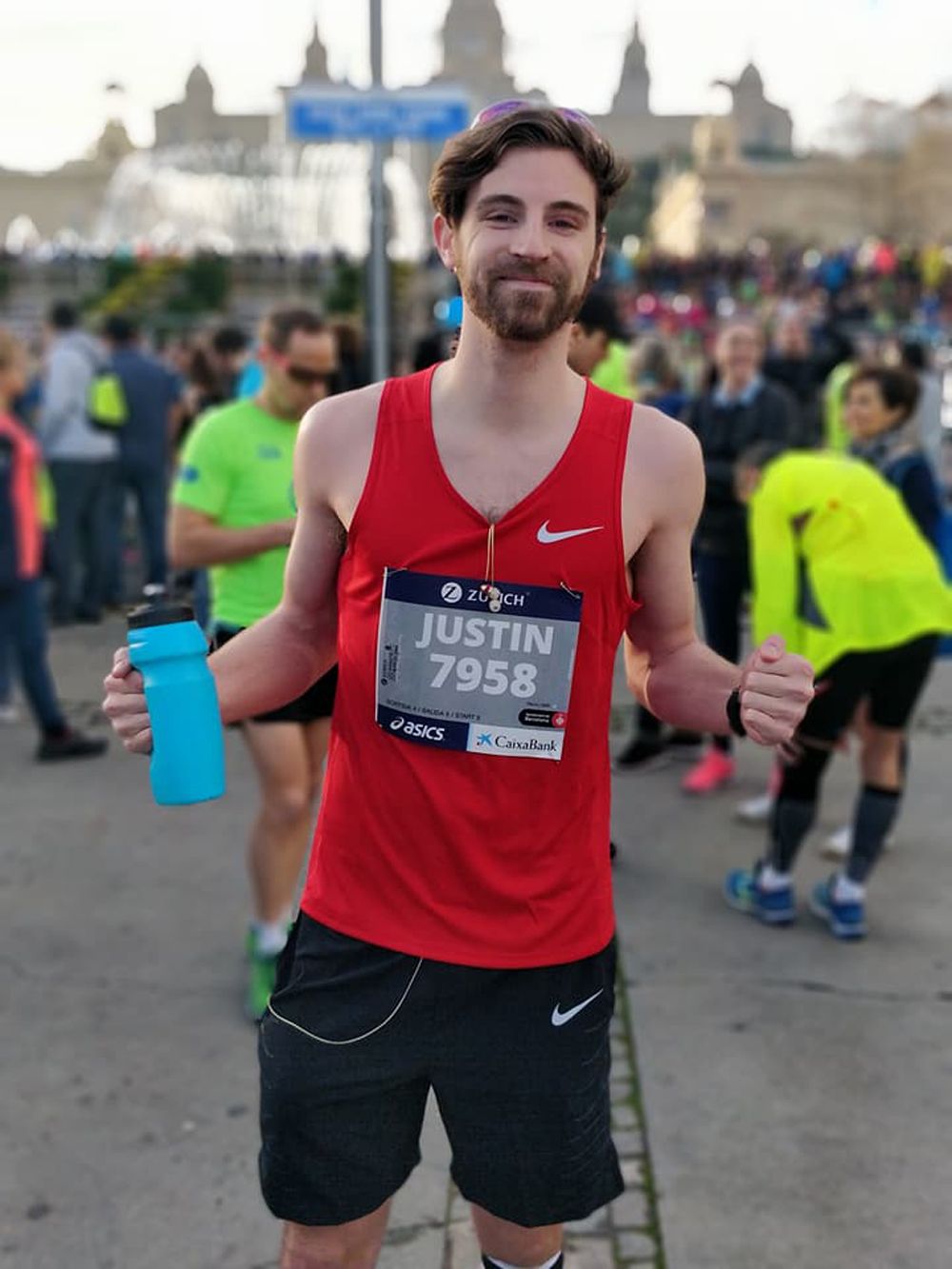 Justin after marathon (PA Real Life/Collect)
"I'm a well-educated guy, but as with so many other men my age, despite being fully aware that our bodies are susceptible to health issues, I shut out that voice of reason," he confessed. "That's why I'm working with Macmillan on this campaign. Silence is a killer and too many men are staying silent."
For more information on the 'Let's Talk About What You Can't Say' campaign, visit www.macmillan.org.uk/letstalk or call 0808 808 00 00 (UK).