Madonna assured fans she was on the "road to recovery" and was feeling "incredibly grateful" following her hospitalization on June 24 for a bacterial infection.
Speaking for the first time since her health scare, the 64-year-old pop music icon said in an Instagram post accompanied by a selfie:
"Thank you for your positive energy, prayers and words of healing and encouragement. I have felt your love."
"I'm on the road to recovery and incredibly grateful for all the blessings in my life."
Madonna–who has six children including, Lourdes, 26; Rocco, 22; David, 17; Mercy, 17; and twins Estere and Stella, both 10–said:
"My first thought what I woke up in the hospital was my children."
Since being admitted to the ICU, the North American leg of her Celebration tour was forced to be rescheduled and begin in October in Europe.

She continued:

"My second thought was that I did not want to disappoint anyone who bought tickets for my tour."
"I also didn't want to let down the people who worked tirelessly with me over the last few months to create my show. I hate to disappoint anyone."
She added:
"The focus is now my health and getting stronger and I can assure you, I'll be back with you as soon as I can!"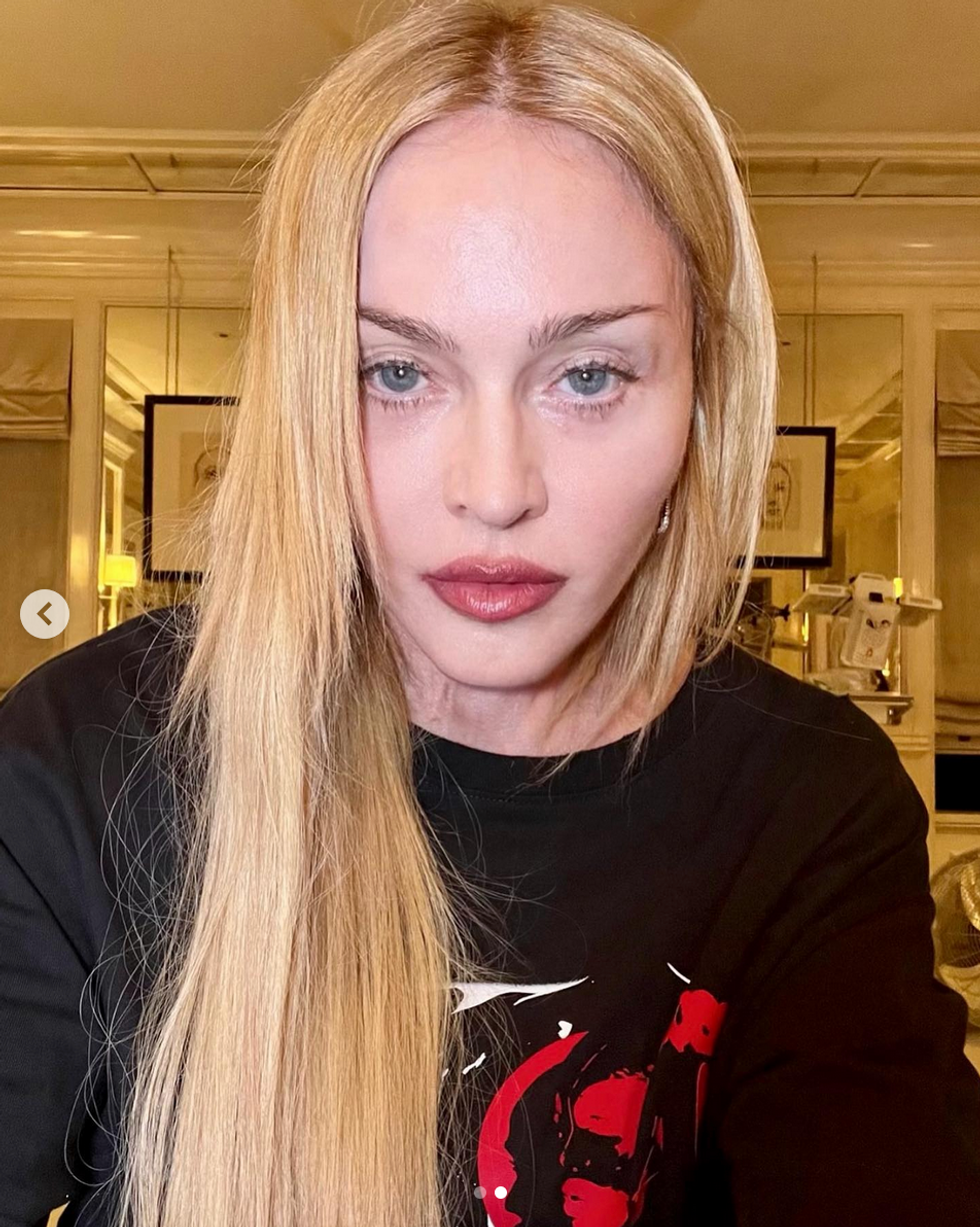 @madonna/Instagram
Fans and industry colleagues were relieved to hear from her and flooded the thread with a lot of love and well wishes.

Many maintained that her health was of utmost importance than worrying about the fans.

@madonna/Instagram

@madonna/Instagram
@madonna/Instagram
@madonna/Instagram
@madonna/Instagram
@madonna/Instagram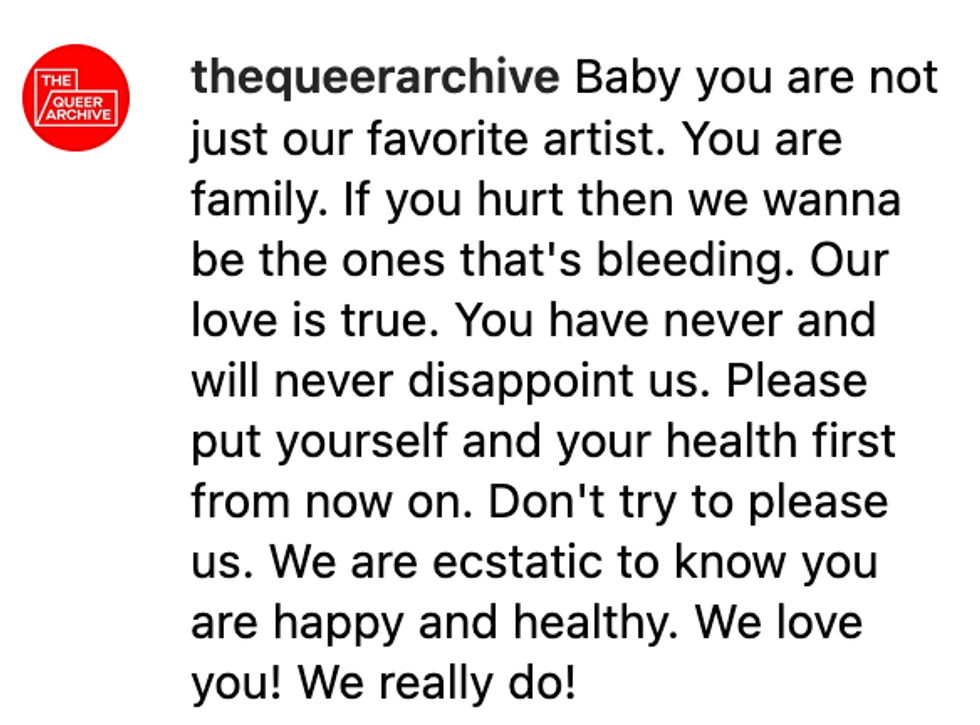 @madonna/Instagram

@madonna/Instagram
@madonna/Instagram
On June 28, Madonna's longtime manager Guy Oseary issued a statement informing fans she had developed a "serious bacterial infection" and was admitted to the ICU on June 24 for a several-day stay.
"A full recovery is expected," he assured fans.

Although Oseary didn't go into specifics about her infection, health experts speculated it could have been sepsis–a life-threatening condition when the body's immune system's reaction damages its own tissues and organs.

Page Six previously reported that the Material Girl was found unresponsive and rushed to a New York City hospital where she was intubated for at least one night before having it removed.
A source told the media outlet she had been rehearsing 12-hour days in preparation for the tour which was to kick off in Vancouver on July 15.

Her Celebration tour marks her twelfth major concert tour and first retrospective show highlighting over 40 years of music in her recording career.

A pop culture icon, philanthropist, and keen businesswoman, Madonna is often referred to as the "Queen of Pop" and is known as the best-selling female recording artist of all time.
The Rock and Roll Hall of Famer and Grammy winner's slew of chart-topping hits include but are not limited to "Like a Virgin", "La Isla Bonita", "Like a Prayer", "Vogue", "Take a Bow", and "Frozen."
Here's to a speedy recovery, Queen.