Actor Rosie O'Donnell has provided updates on pop icon Madonna's health following her recent health scare.
In a heartfelt gesture, O'Donnell shared a throwback photo of herself and Madonna from their collaboration in the film A League Of Their Own.
Concerned fans expressed their worries about Madonna's well-being in the comments section. O'Donnell responded with reassurances, stating that the singer is "recovering at home" and demonstrating her overall strength. The updates bring relief to Madonna's devoted fan base, who have been eagerly awaiting news of her recovery.
You can see O'Donnell's post below.
When a fan asked if O'Donnell could provide an update on Madonna's condition, O'Donnell responded with the following:
"She is recovering at home - she is very strong in general."
You can see her post below.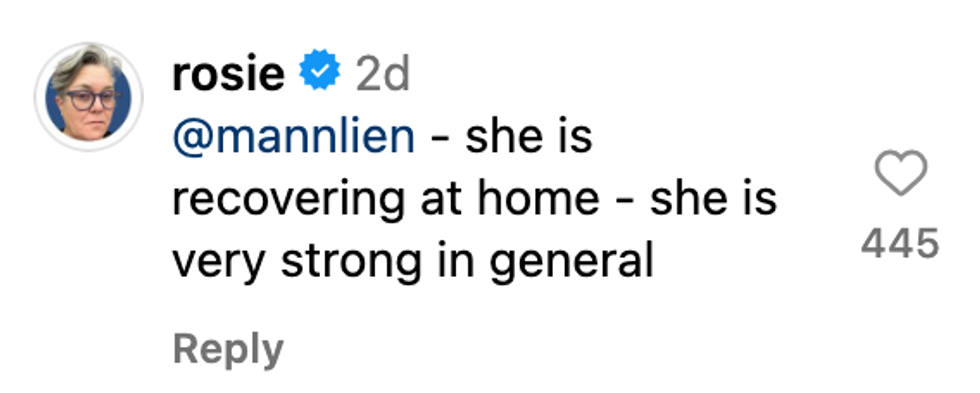 @rosie/Instagram
Fans were thrilled with the news and thanked O'Donnell for sharing it.

@madonnaliteral/Instagram

@tarheeltodd91/Instagram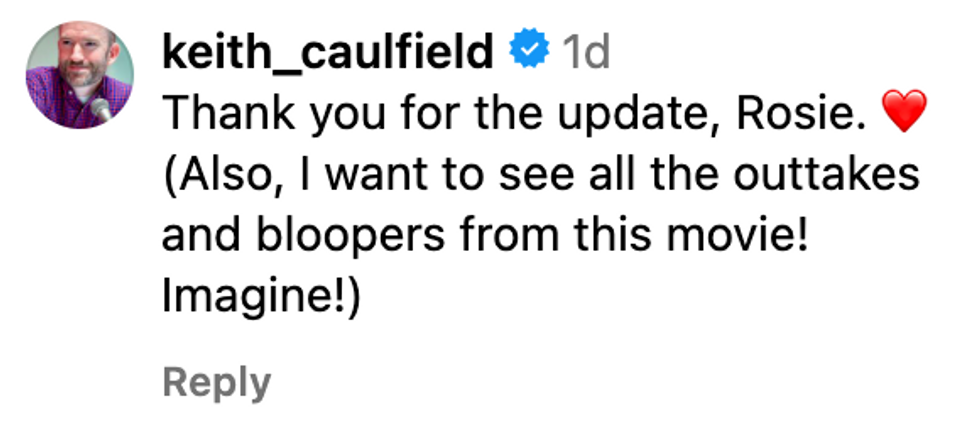 @keith_caulfield/Instagram

@confession_star_fan_'s post

@madonnalittlesister/Instagram

@delv1n/Instagram
Madonna is currently recovering from a bacterial infection that led to her hospitalization for multiple days after she was admitted on June 24.
Guy Oseary, her talent manager and producer, confirmed the news, stating while her health is improving she is still under medical care. A "full recovery is expected," but as a result all commitments including her highly anticipated Celebration Tour will be temporarily paused.
CNN reports that Madonna was transported to her New York residence in a private ambulance, with a source stating that she is now in a stable condition. The exact cause of the initial bacterial infection remains unclear, but medical professionals have described it as a severe case that necessitated intensive care treatment.
Bacterial infections can potentially develop into a life-threatening condition known as sepsis or blood poisoning. This medical emergency occurs when the body reacts severely to an infection.
If not promptly treated, sepsis can lead to tissue damage, organ failure, and in some cases, death. The initial infection that triggers sepsis often originates in the lungs, skin, urinary system, or digestive tract.