So remember Liss Rinna from Melrose Place, Days Of Our Lives or Real Housewives of Beverly Hills?
She sure seems to want you to remember her with a recent throwback to the 1980s and '90s as she made her way through Paris Fashion Week.
Rinna wore an outfit and hairstyle to attend the Vivianne Westwood Fall 2023 Ready-To-Wear show that really got people talking.
But perhaps not in the way she would have wanted.
So there's the outfit which is very Paris Fashion Week, but the hair.
Oh, the hair.
Rinna has a line of wigs, so it's highly likely it isn't her hair, but still...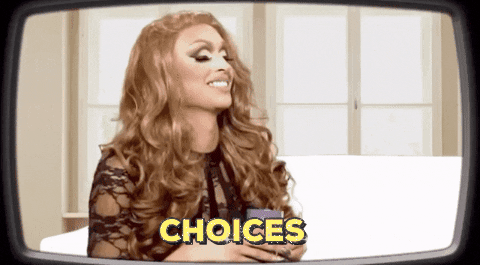 Giphy
Many people's first instinct was to compare her bowlcut with another iconic bowlcut.
Specifically the one on Will Byers—played by actor Noah Schnapp—in Stranger Things.
Or a fungi. 🍄
Really, she could play every character on Stranger Things!
Then there were the other characters this haircut reminded people of.

Others said they had the same haircut as kids and were going to abstain from commentary.
Conclusion?
Maybe we don't revive this haircut.
There was debate if it was a wig or not, but maybe the whole aim was getting people talking about her again?
In that case, at least, she succeeded.