An illustrator turned his enchanting doodles of everyday life as a single parent following his wife's sudden death from sepsis into a moving book is now sharing his wonderful drawings of life during lockdown.
Also a talented animator, Gary Andrews had been doodling in a daily diary since his 55th birthday, which he took with him when he left his wife Joy at home in Surrey, with their children Lily and Ben, and flew to Vancouver, Canada, for work in October 2017.
During their subsequent phone calls, Joy, told him she felt poorly, only for her sister to call later in the week saying she had been rushed to the ER at East Surrey Hospital, prompting Gary to fly straight home.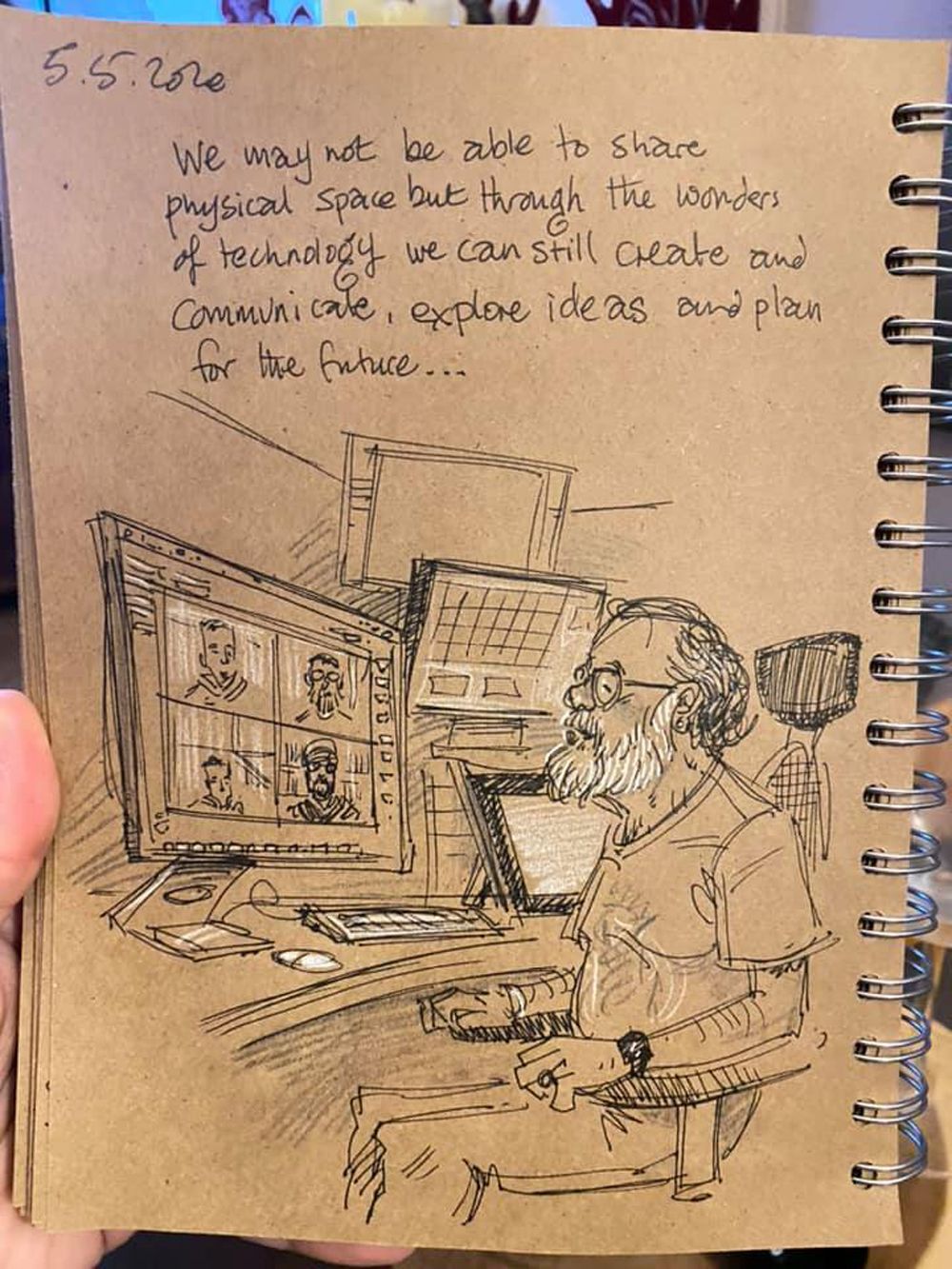 Gary's drawings (PA Real Life/Collect)
But Joy had developed sepsis and by the time he landed at Heathrow Airport on October 27, she had passed.
Describing his grief as "all encompassing," Gary found solace in charting the trials and tribulations of life without her and of learning to parent alone in his daily doodles, which have now been published in a book, Finding Joy, immortalizing the memory of the woman he loved.
Still using drawing to expertly record his feelings, Gary has since been sketching his way through lockdown.
"It has brought the loneliness of not having Joy here back, which was going away before because life was so busy," he said.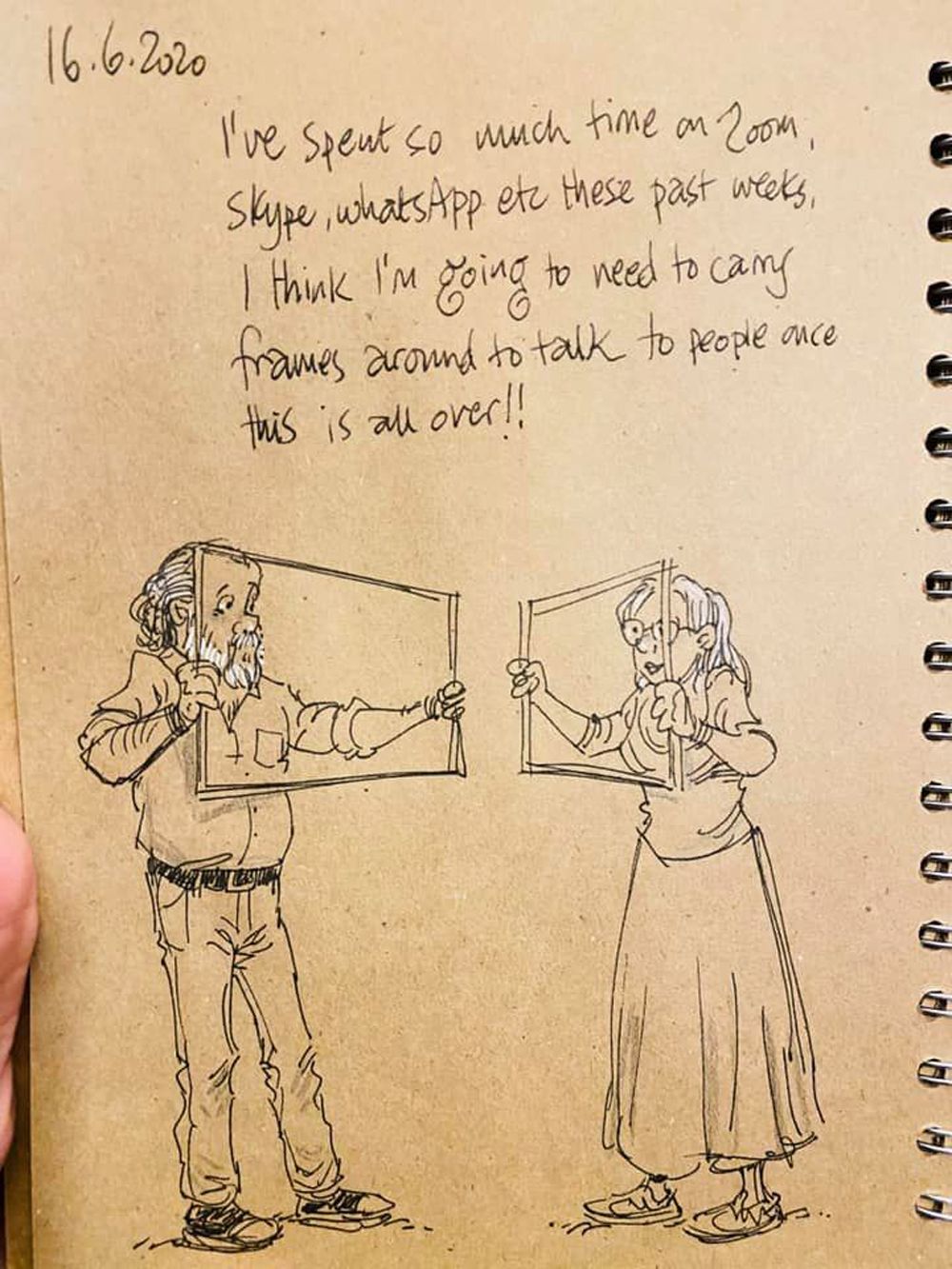 Gary's drawings (PA Real Life/Collect)
"She still pops up in my drawings, not as much as in the earlier days, when everything was happening for the first time, but she is never going away."
Gary and Joy met when they both volunteered at their local Archway Theatre, when she was just 15.
Great friends despite their age gap, when she came back to Surrey after studying film, TV and acting at the University of York, they fell in love.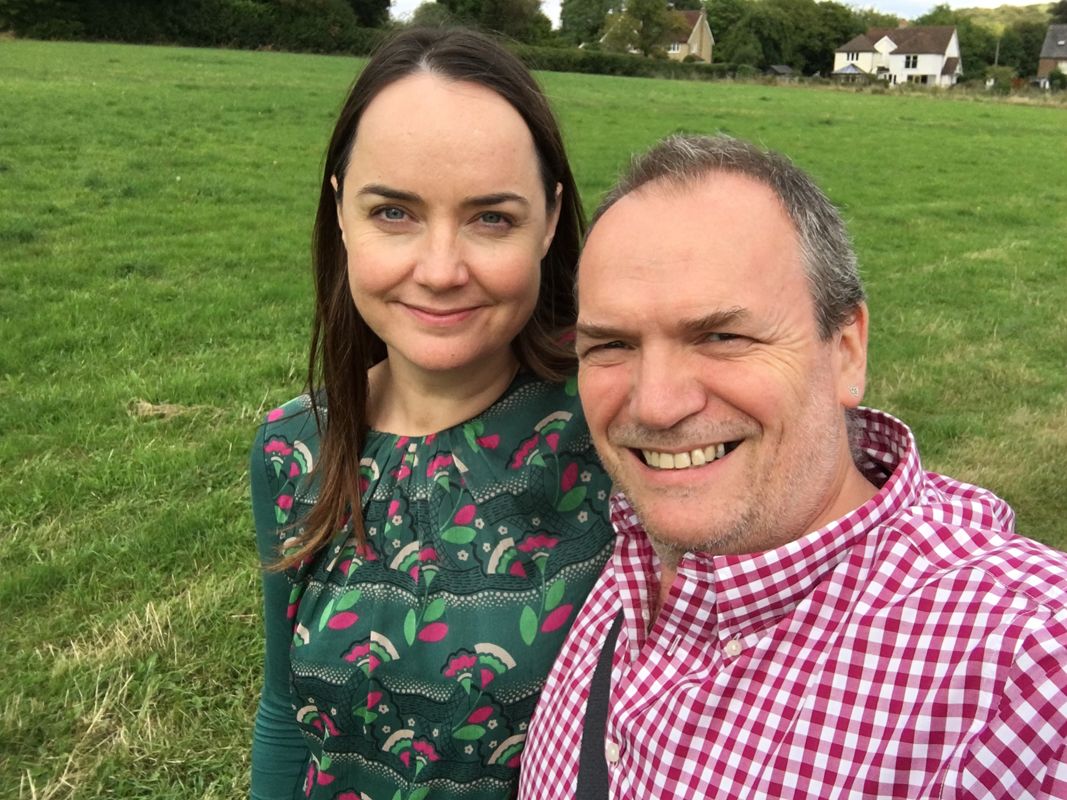 Joy and Gary (Collect/PA Real Life)
A couple since 1998, they married in 2004 having Lily in 2007, Ben in 2010, and running a video production company together.
"When it first happened, the grief was all encompassing. Her sudden and unexpected death was a massive shock to the system. It totally enveloped me," Gary said, describing her as his soulmate.
"The grief itself, you never get over, but you learn to live with it and put it in a place where it's manageable and you can control it. Now, it sits comfortably and quietly in a little corner, not defining me, but informing everything about who I am."
Three years on, he still draws every night before going to bed exploring home schooling, Zoom chats and the ups and downs of life in lockdown in his poignant and often witty pictures.
Joy still makes occasional appearances in the 10 minutes sketches, which he shares with his followers on social media, as he wonders what she would make of it all.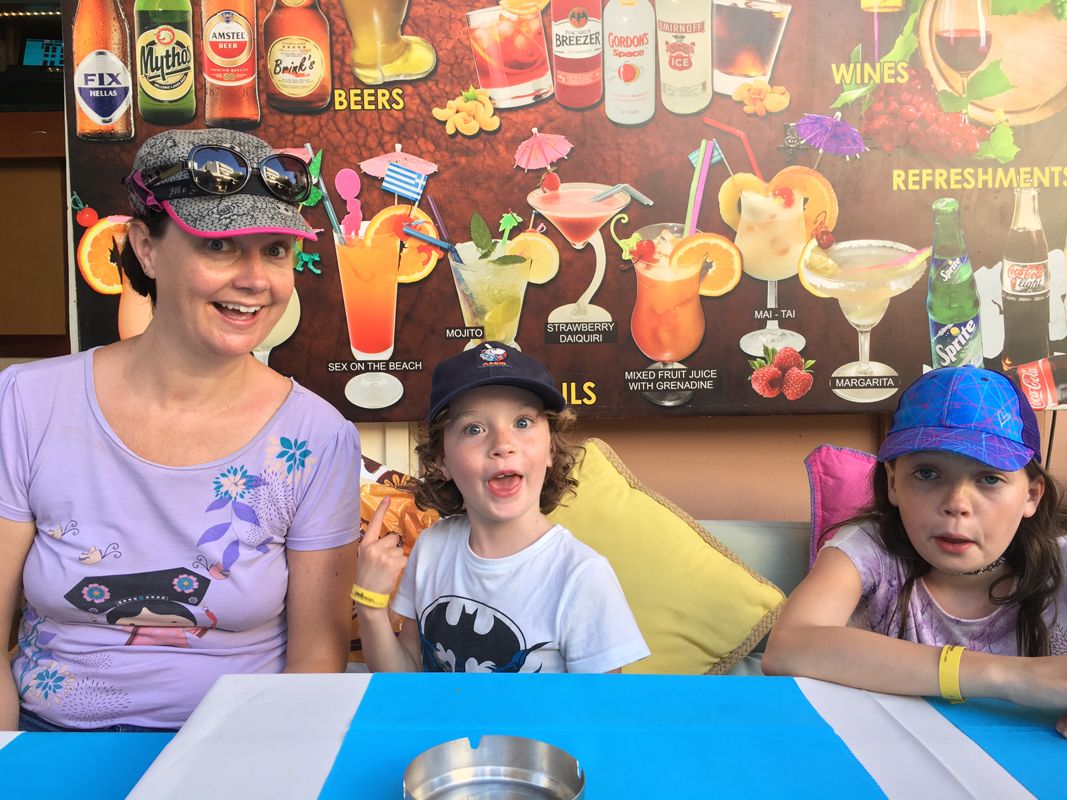 Joy with Ben and Lily (Collect/PA Real Life)
"Looking back in years to come, it will be clear which drawings were produced during lockdown. There's been less to draw, because we're doing less, but more time for introspection," he said.
"If Joy was here she would be baking and finding fun things for us to do. Being a solo parent is hard enough and to have this pandemic and lockdown thrust upon us is tough, although a lot of people have it tougher."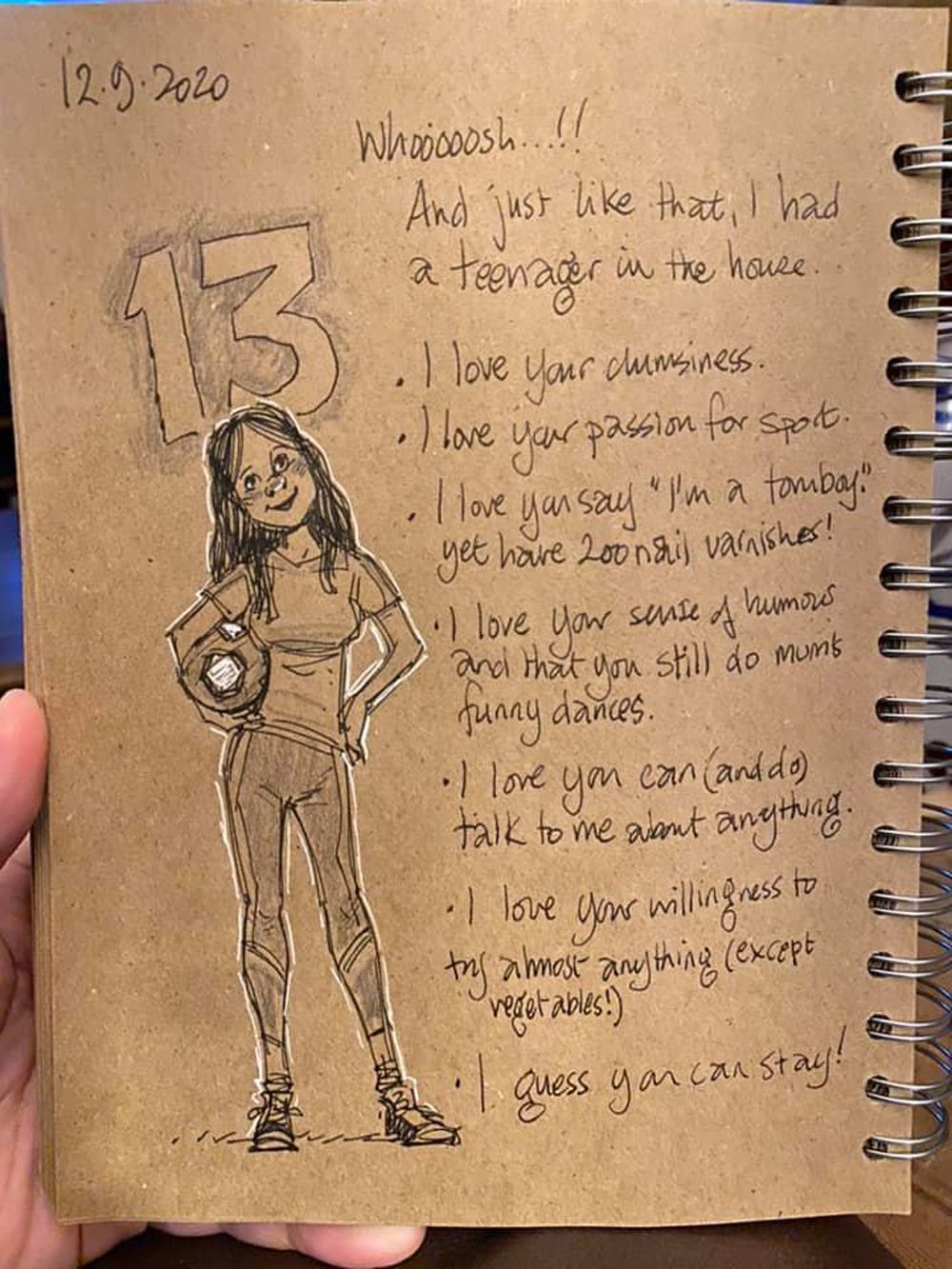 Gary's drawings (PA Real Life/Collect)
"It would be nice to have Joy here to bounce ideas off, to share the load, to laugh with, to tag team the home schooling with and just to sit on the sofa with in the evening, so we could share about it all," he said.
After Joy's sudden death, Gary was keen to produce a book illustrating the first year of his bereavement and was approached by a couple of literary agents but could not find a publisher.
That changed when his pictures gained popularity on social media and, in December last year, he was approached by John Murray publishers, who brought out his book in September. Which he describes as a "travelogue" of his ongoing journey.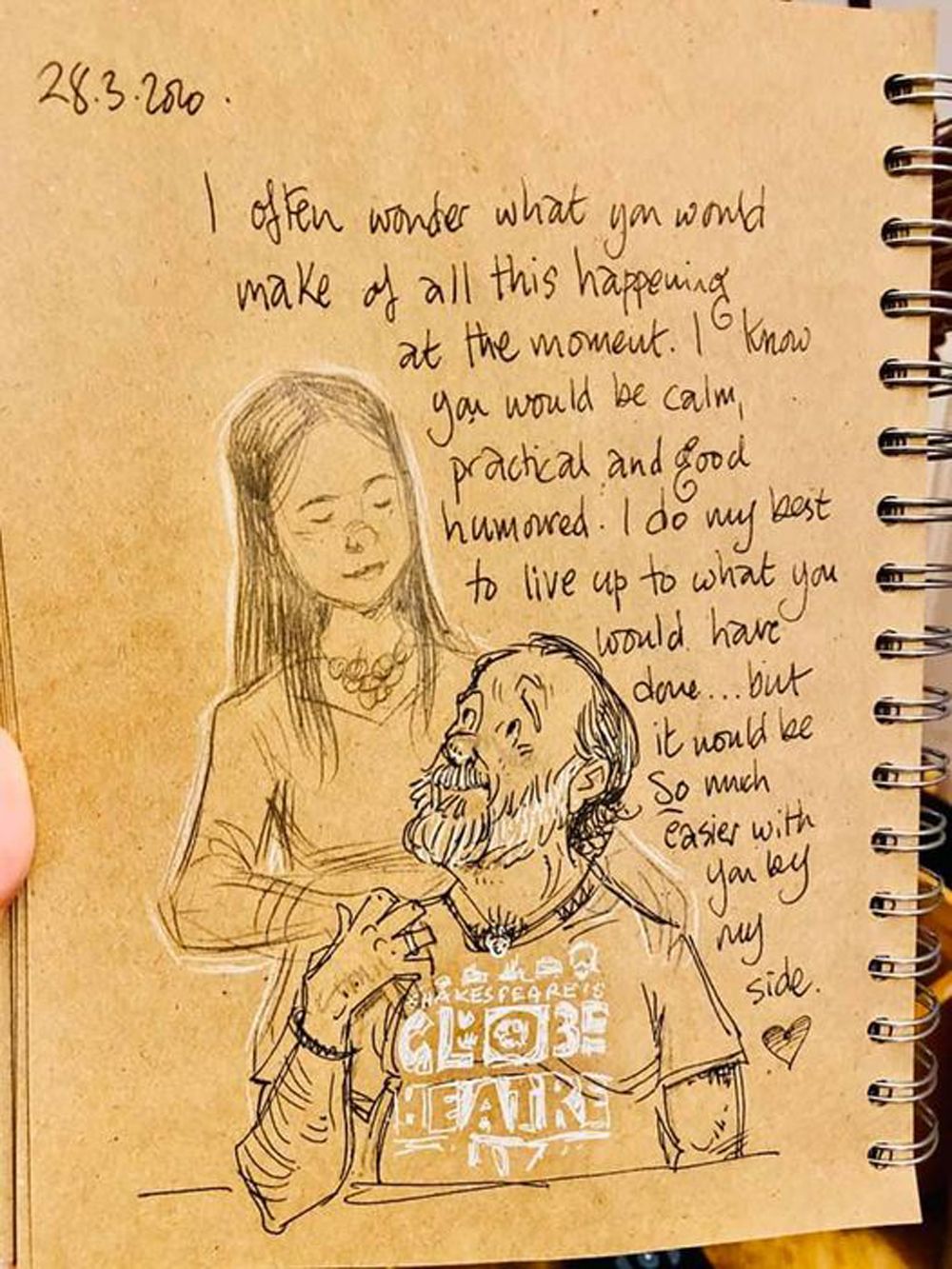 Gary's drawings (PA Real Life/Collect)
"The title for the book was a no brainer. Her name was a gift. For a start, she was so perfectly named, as she was a very joyful person and she brought that feeling to anyone who knew her," he said.
Seeing the diary of such intimate times in print was very special for Gary and his children.
"It was a very powerful moment, made even better by the fact they've done a beautiful job with the book," he said.
Sepsis kills more than breast, bowel and prostate cancers combined in the UK every year. We need everyone to know t… https://t.co/8tJzC1zm6W

— The UK Sepsis Trust (@The UK Sepsis Trust) 1603280809.0
"It was incredible to sit down with the kids and say, 'Here we are'. It was very moving," Gary added.
"People have told me the book has helped them navigate their own journey of grief. I've had terminally ill people tell me they've bought it for their spouses. It's been unbelievably humbling and beautiful."
Gary, who has worked on Fireman Sam, as well as for Disney and is currently directing Horrid Henry could not be prouder of his children for the way they have coped.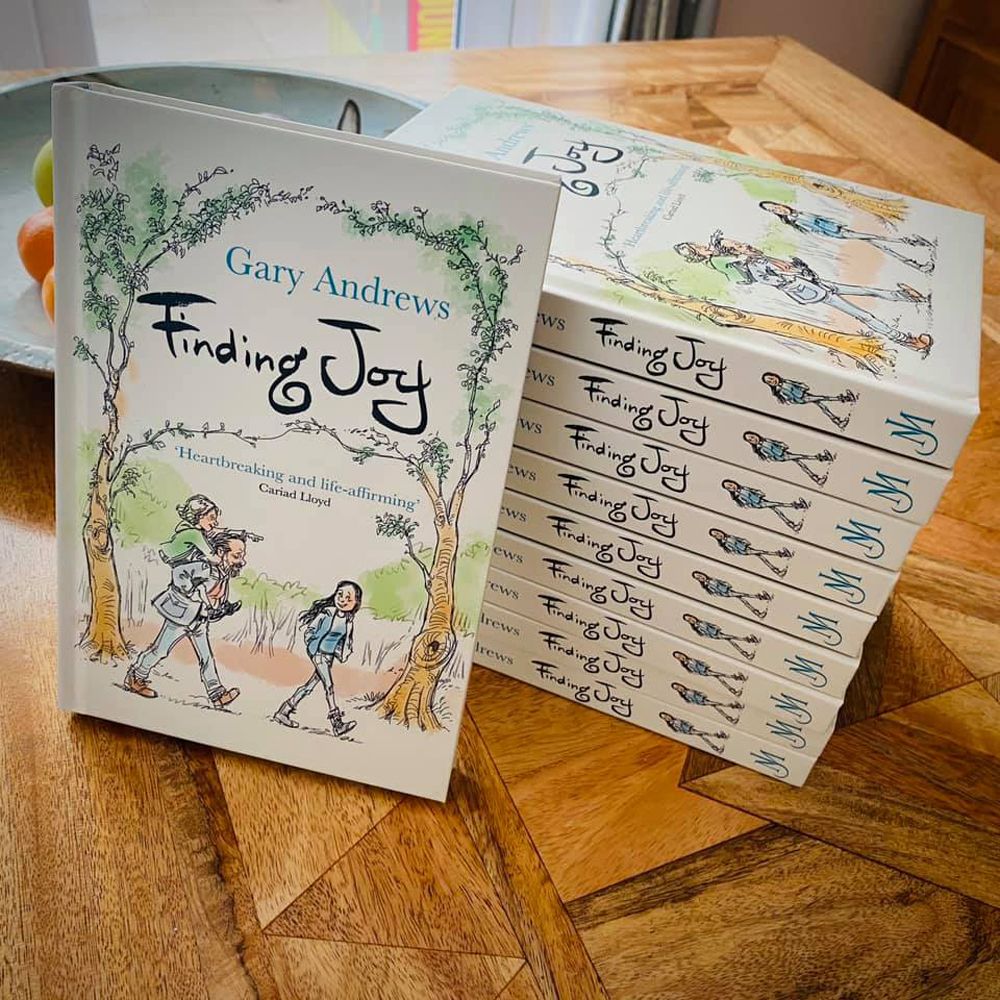 Gary's book Finding Joy (PA Real Life/Collect)
"Lily was 10 when Joy died, so was old enough to be able to process it and understand," he said.
"Now she's a teen and is dealing with all those things teenagers have to cope with as well as this, but it has made her a very strong and emotionally confident young woman."
"We can talk about anything. Having to become mum and dad to her means that any kind of barrier there may have been has gone. It's made for an open and close relationship."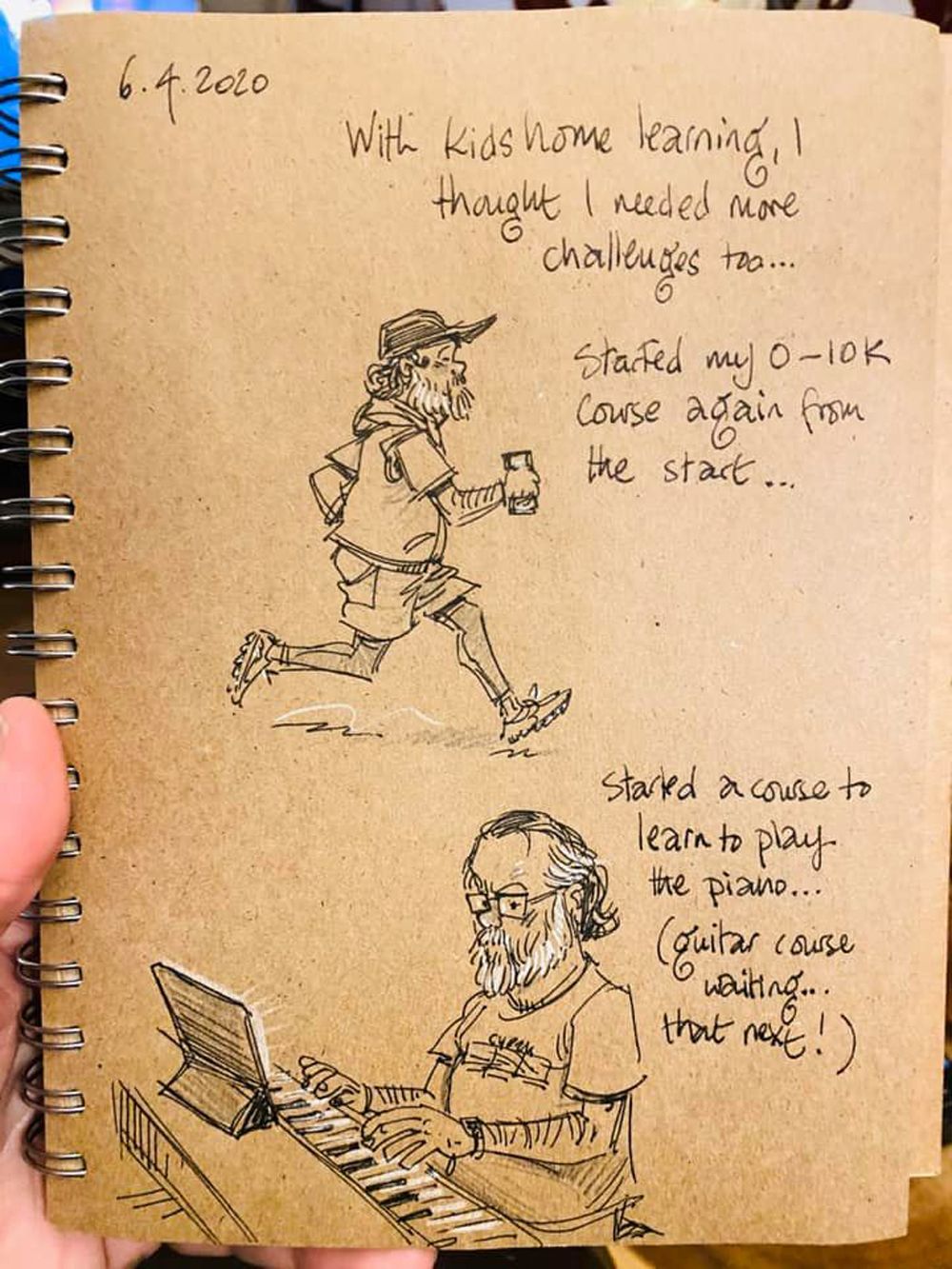 Gary's drawings (PA Real Life/Collect)
"Ben was seven when Joy died, old enough for it to impact him, but not old enough for him to process it," he said.
"He's developed a dark sense of humor and he's very funny. His defense has been to stick two fingers up at death and that's a pretty valid response."
A close knit trio, they have all found expressing how they feel has helped them to process their grief.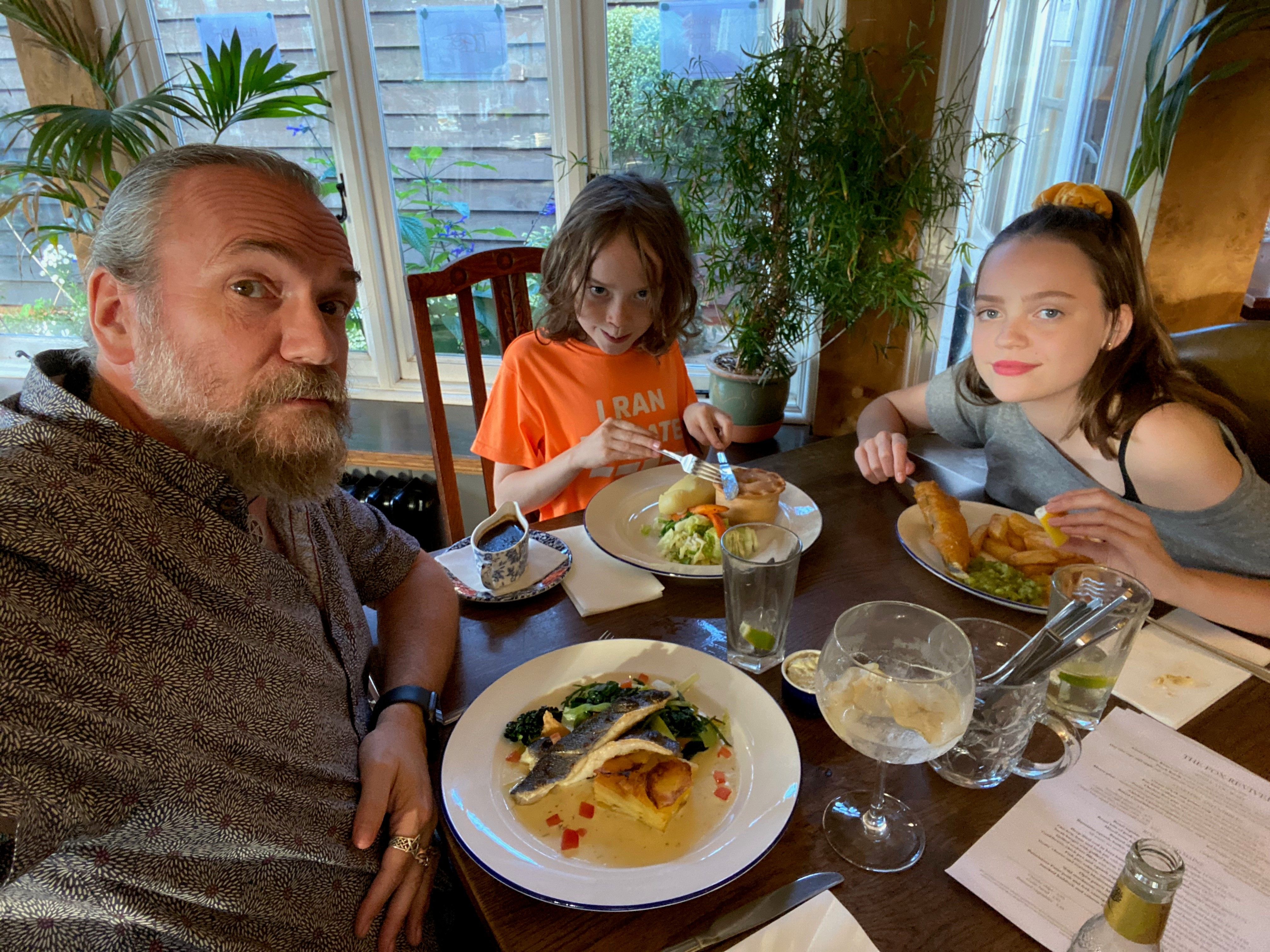 A recent picture of Gary with Lily and Ben (Collect/PA Real Life).
"Neither of my children is afraid to talk about what happened, we're a great little team," said Gary.
"What happened could rip you apart, but actually, it has brought us closer because we've talked about it and been open. It's important to talk about it. I don't mean dwelling on what's happened, but you can't run away from it. Accepting it and having it as part of your daily experience is really important."
Like Gary, his children also share a love of art.
One day, he would like them all to produce a book together
"Lily loves painting and we've spent Sundays in lockdown sitting down and painting together. Ben has a real quirky eye for cartoons," he said.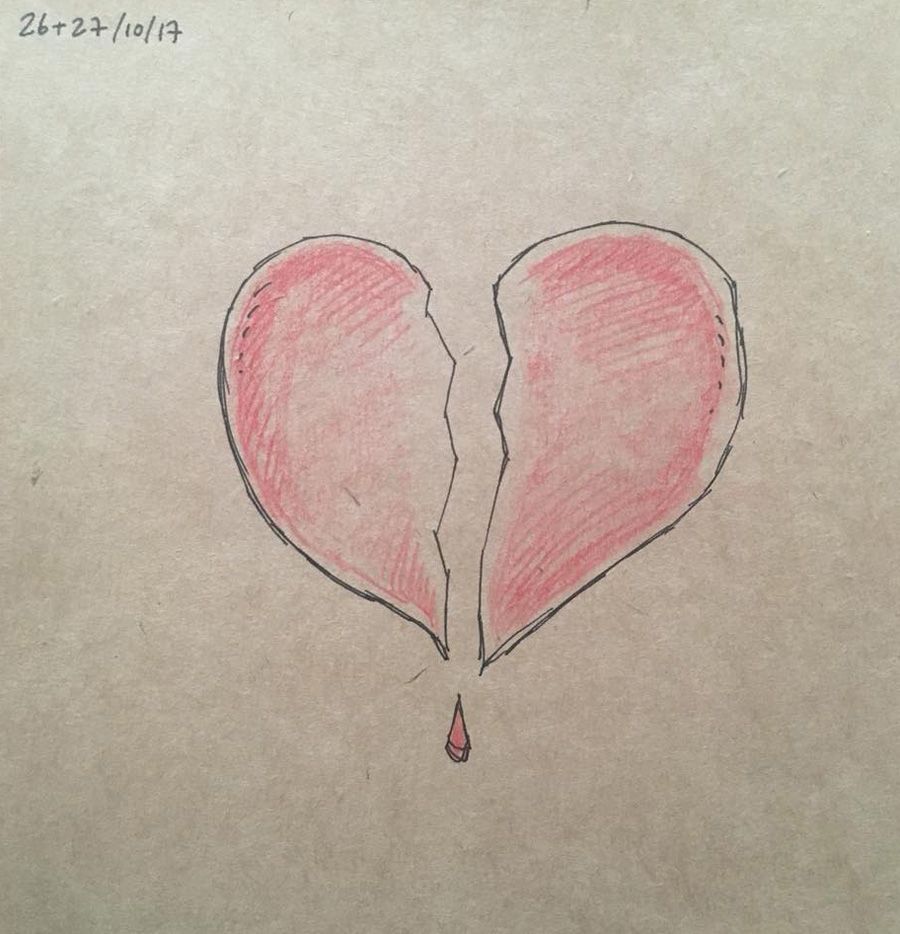 The day Joy died (Collect/PA Real Life).
"I've wondered about doing another book aimed at younger people, getting the children's input and illustrating it so it's a collaboration," Gary said.
"There are books out there for children about grief, but not many by children. It would be interesting to get their perspective and get that down on paper."
Meanwhile, seeing the book in print was a watershed moment for Gary, who said it helped him to feel like he was "back in the world" and could finally contemplate a new relationship.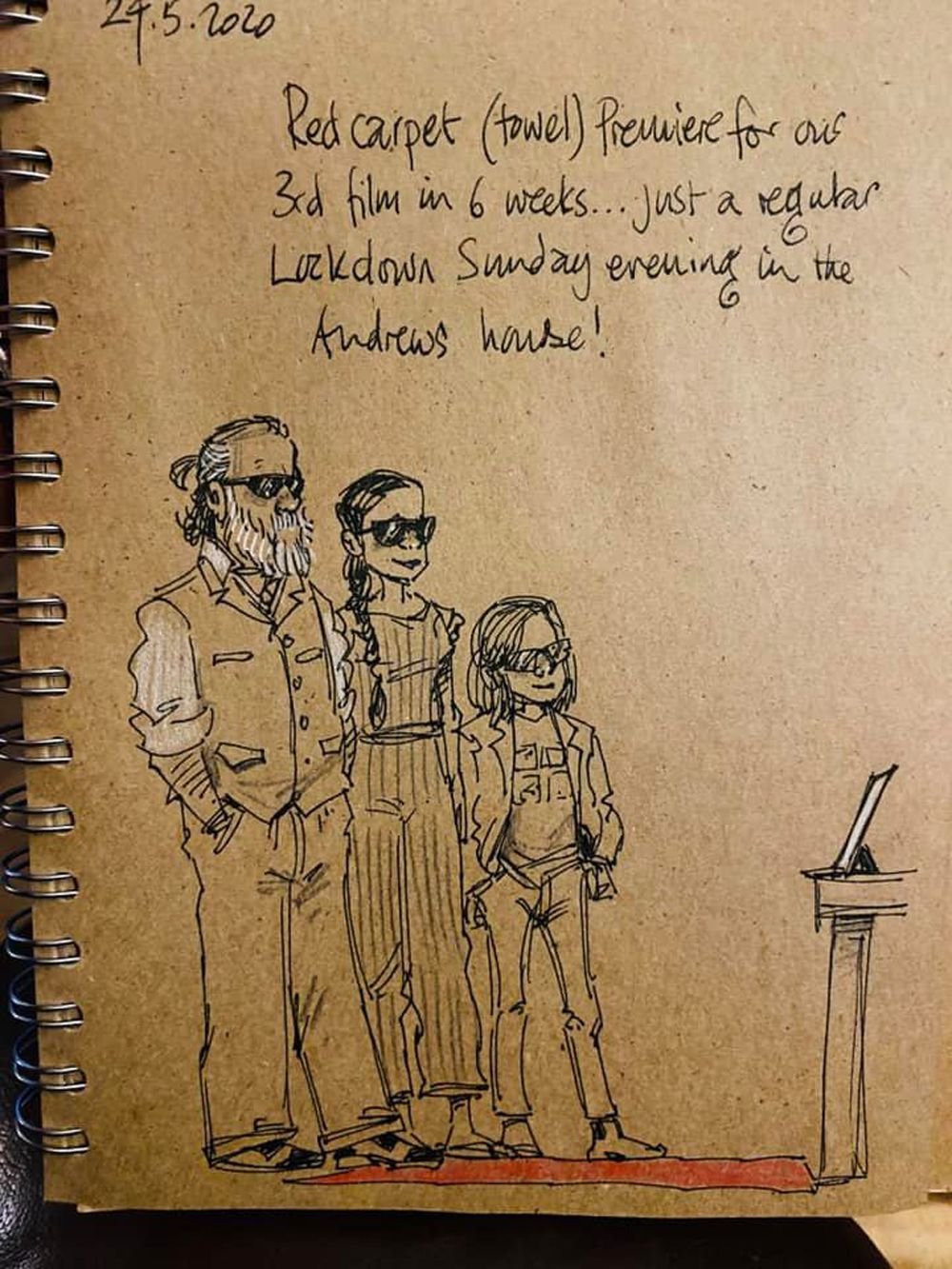 Gary's drawings (PA Real Life/Collect)
"I feel a bit less of a widower and more of a single person. I'm in a place where I think a new relationship is something I will be happy to consider. It's a welcome prospect," he said.
"Intellectually, I had accepted it might happen, now it's the case that emotionally I'm ready."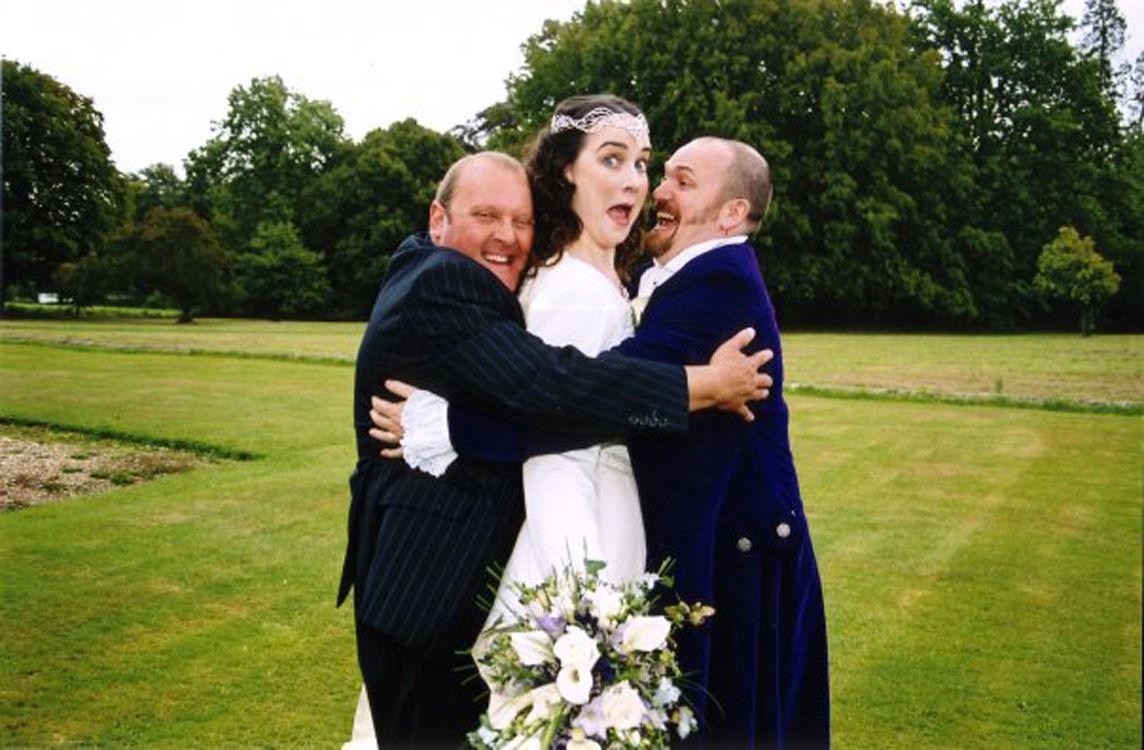 Gary, Joy and their best man Bernie on their wedding day in 2004 (barryholder.co.uk/PA Real Life)
"The love I have for Joy is never going to go away. She's gone but that love is still there," Gary explained.
"That love is now in a particular place and there's no reason why someone else can't come into my life for whom I can have those feelings again. It does not take anything away from the feelings I had before. Falling in love again is not cheating."
But Gary will only contemplate finding love the old fashioned way, so is unlikely to be dating until lockdown lifts completely.
"I've not signed up for any dating apps. You won't find me swiping left or right!" he said.
"I believe in the old fashioned, analogue way of meeting people. Perhaps they're a friend and then suddenly you realize it's more."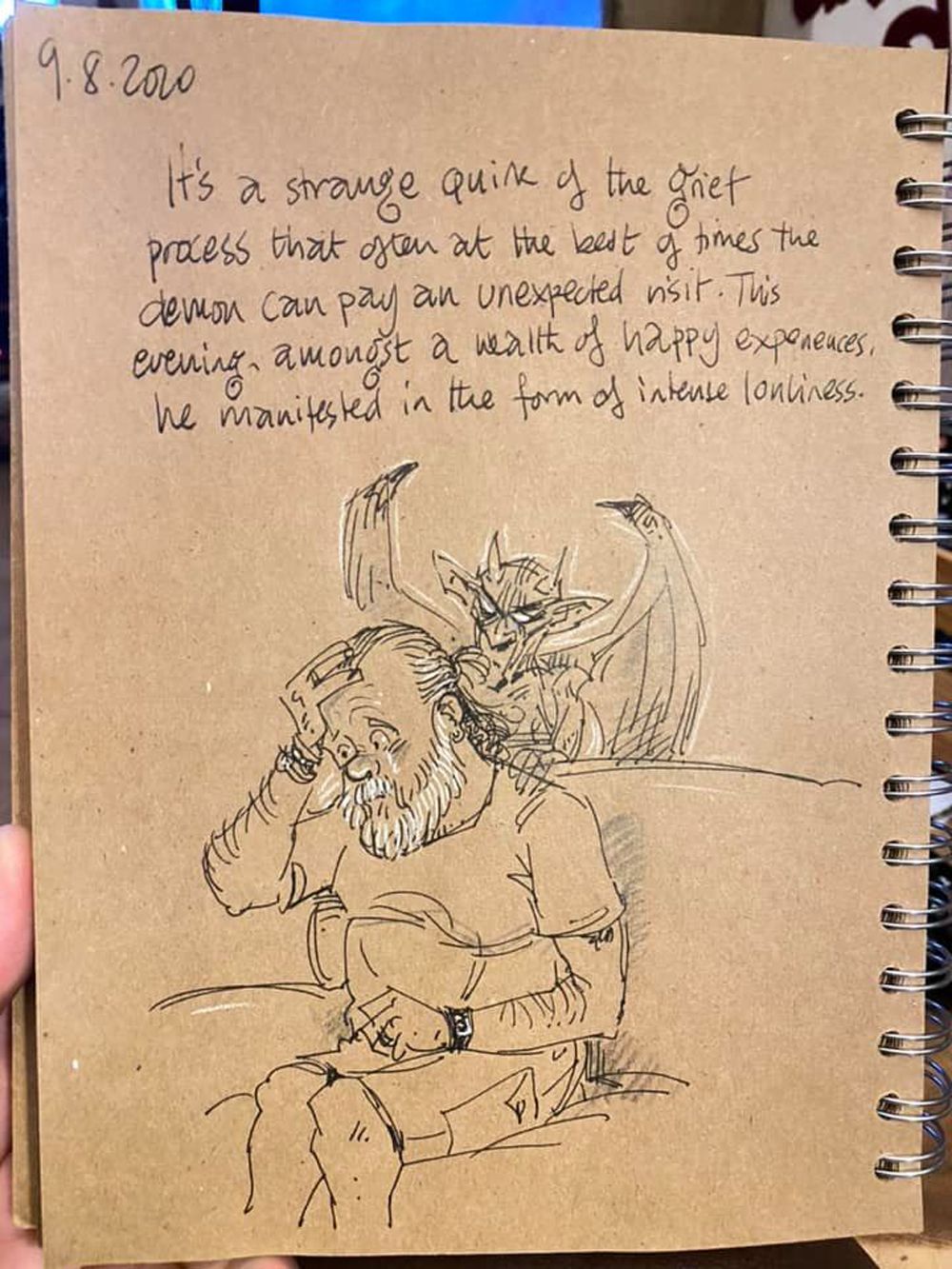 Gary's drawings (PA Real Life/Collect)
"That's how it was with Joy. She was my best friend first and then my beautiful wife," he added.
For more information visit www.GaryScribbler.co.uk and you can buy the book at all good bookshops.