After rapper 50 Cent publicly expressed his uncertainty about voting for Joe Biden, citing the Democratic Presidential nominee's plan to raise taxes on millionaires and billionaires, his ex-girlfriend Chelsea Handler threw him some shade on Twitter.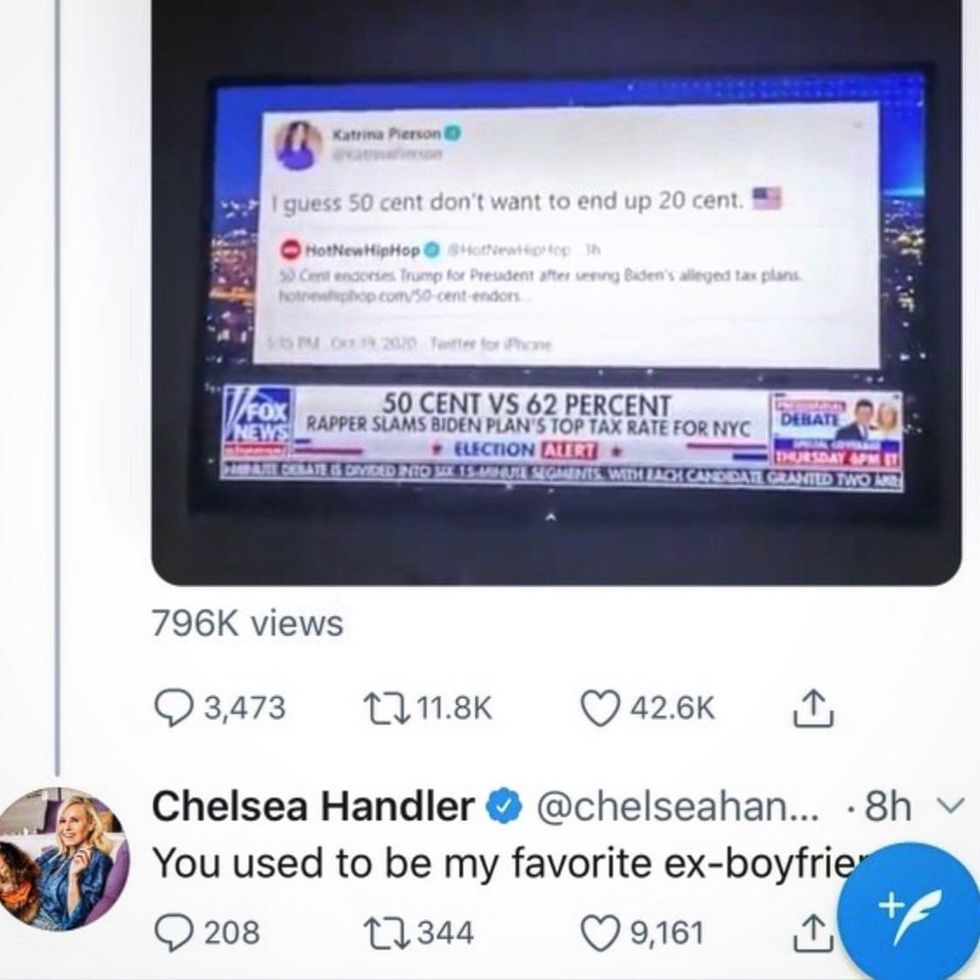 @50Cent/Twitter
50 Cent responded to Handler, hoping that the possibility he might vote for President Trump wouldn't come between them.
Handler didn't seem calmed by 50 Cent's tweet. She offered him a once-in-a-lifetime deal if he would be willing to vote for Biden!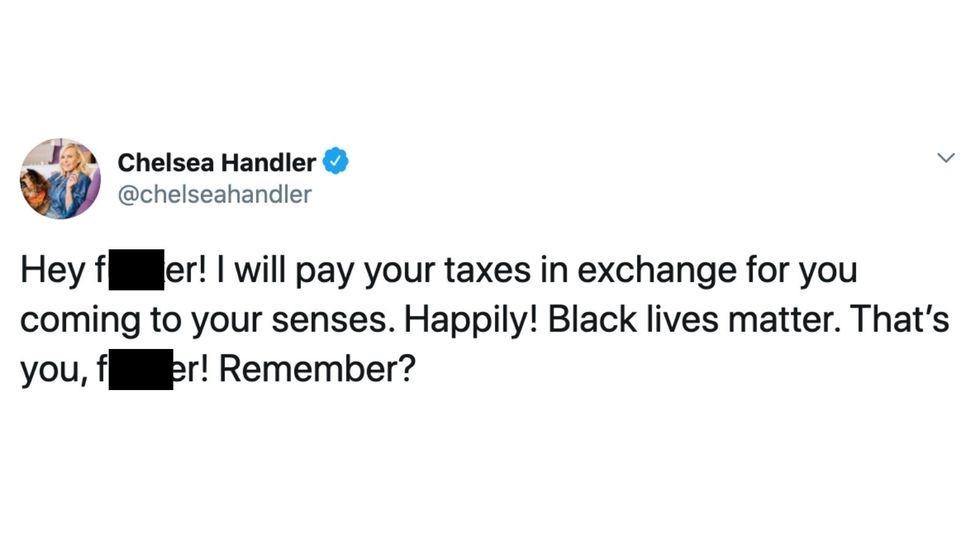 @ChelseaHandler/Twitter
Having Chelsea Handler pay your taxes is the kind of offer one would be dumb to pass up.
If 50 Cent wants a fair tax rates, he should know that's not what he's going to get from Donald Trump.
Many online shook their heads at the idea of 50 Cent, an incredibly well-off person, voting simply to save himself some money.

Meanwhile, Handler's fans commended her for standing up for what's right.
This November, there's far more on the ballot than a higher tax rate for millionaires.
There's been no indication of whether 50 Cent is going to take Handler up on her offer, but if that's truly his only problem with voting Biden then he'd be a fool not to!