Bailey Seller lost her father to cancer when she was 16-years-old, but through pre-paid flowers for every birthday since his passing, the memory of her father is kept alive. She is now 21 and just received her final bouquet of flowers along with a heartfelt message from her beloved father.
---
She posted a photo of her beautiful flowers and captioned it, saying, "My dad passed away when I was 16 from cancer and before he died he [sic] pre payed flowers so i could receive them every year on my birthday. Well this is my 21st birthday flowers and the last. Miss you so much daddy."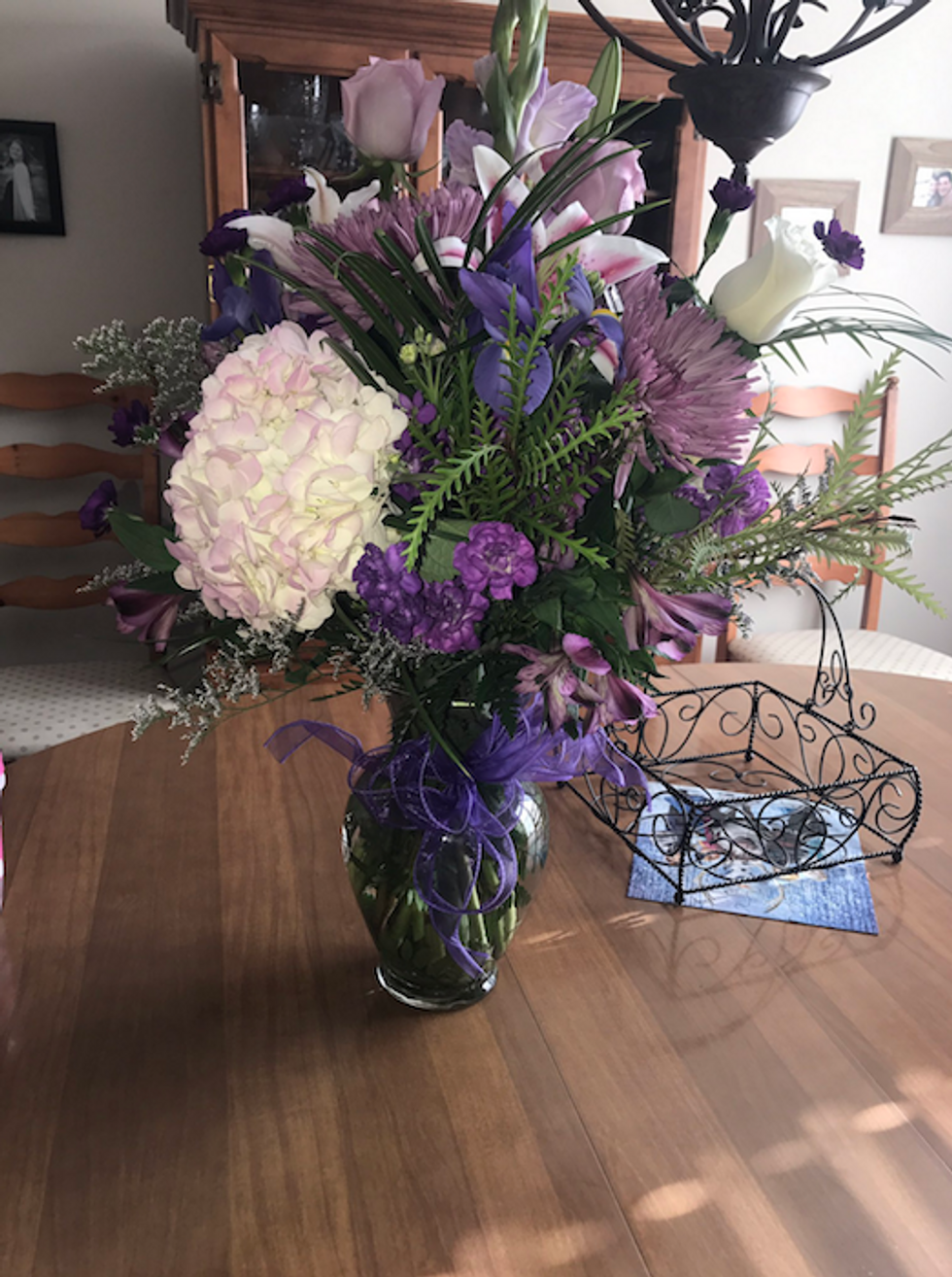 "Baily, this is my last love letter to you until we meet again," read the birthday card. "I do not want you to shed another tear for me my Baby girl for I am in a better place."
Baily also shared a photo of her father and herself when she was a little girl.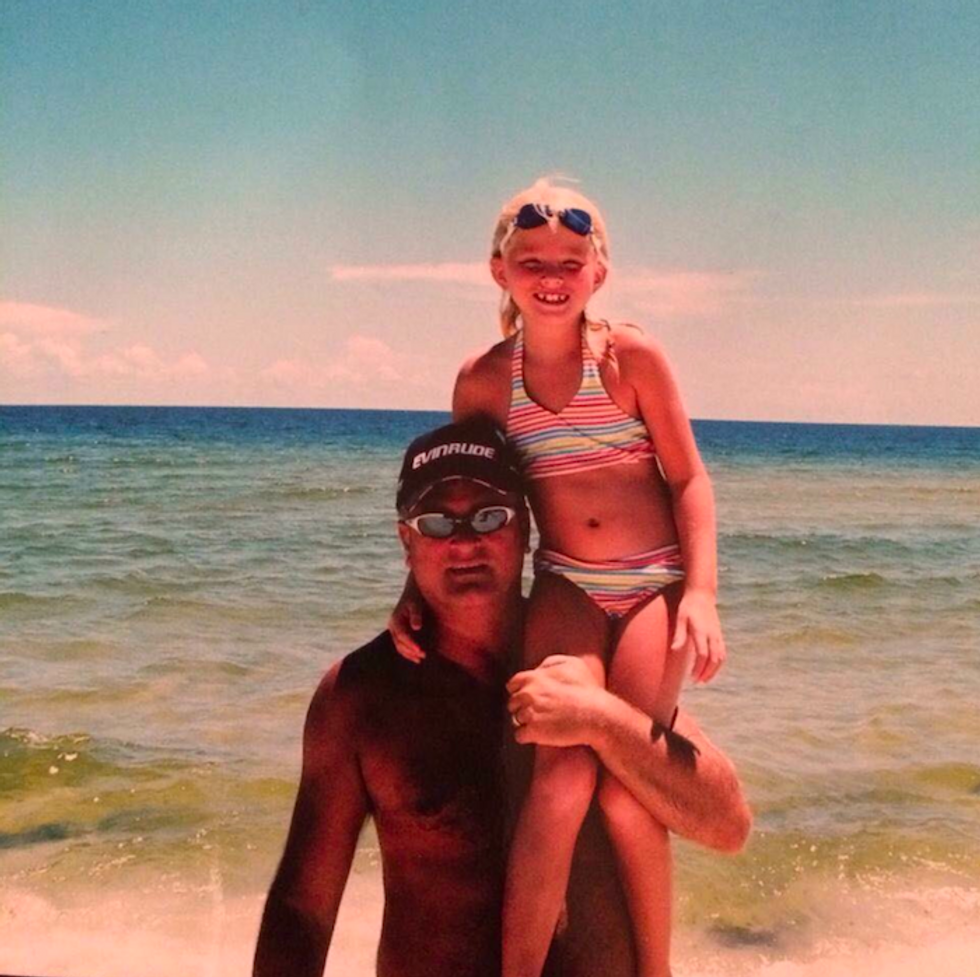 His final message to her included a reminder and some posthumous words of advice, just as if he were still with her.
That was probably the hardest thing I have ever read. 💔

— Bailey Sellers (@Bailey Sellers) 1511552478.0
You are and will always be the most precious jewel I was given. It is your 21st birthday and I want you to always respect your momma and stay true to yourself. Be happy and live your life to the fullest.

I will still be with you through every milestone, just look around and there I will be. I love you Boo Boo and Happy Birthday!!!! Daddy.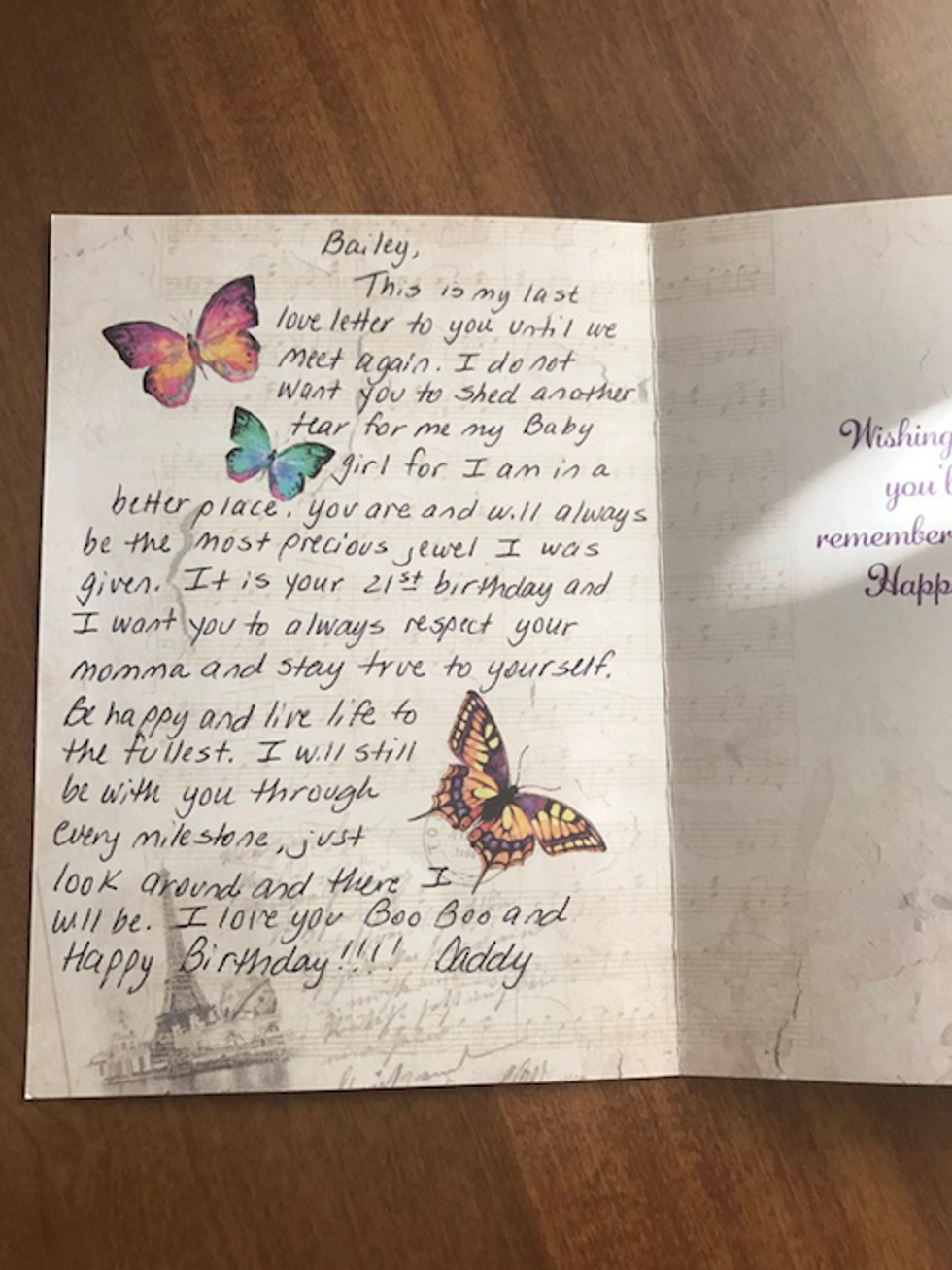 "Just look around and there I will be" So powerful ❤️ https://t.co/tuk6WT1iii

— Kiara (@Kiara) 1511569796.0
Bailey's post moved so many strangers, they reached out and offered their condolences. "idk you but seeing this made me tear up, I'm so sorry for your loss, this is both sad and heartwarming that he did that for you," wrote one user. Bailey responded to the tweet, writing, "I know. Every year I looked forward to my birthday because I felt like he was still here with me but this is the last year I get them so it's so heart breaking."
One user shared a thoughtful suggestion.
@SellersBailey @thesn0wmexican I thinks it's fair for you to buy, in his stead, flowers for yourself every birthday henceforth.💐🌹🌷🌸🏵️💐🌹🌼🌻

— Tree Hugger 📎🖖 (@Tree Hugger 📎🖖) 1511577168.0
@actprayvote @SellersBailey @thesn0wmexican or begin a tradition of giving flowers to someone else; propel the tradition

— No Quarter Master ☎ (@No Quarter Master ☎) 1511632943.0
@actprayvote @SellersBailey @thesn0wmexican I totally agree. Keep up the memory. 💐🙏🏻

— GALifornia GOP (@GALifornia GOP) 1511627417.0
People sent some birthday love.
@SellersBailey Hi Bailey, I just came across your tweet – thank you for sharing the memory of your awesome dad with… https://t.co/b0QqHm3fvT

— Georgie Luhur Cooke 👩🏻‍💻 (@Georgie Luhur Cooke 👩🏻‍💻) 1511611287.0
@SellersBailey Bailey, Happy Birthday 🎊. Reading this letter teared me up. You have an amazing Dad. Be happy and have fun. God Bless you!!

— DivyaP (@DivyaP) 1511613283.0
@SellersBailey How touching. Your father was so thoughtful and carrying to think of doing this. He no doubt is your… https://t.co/f3D5ZGbTiy

— Minnie Mouse (@Minnie Mouse) 1511626217.0
People also expressed their admiration for Bailey's incredible father.
@SellersBailey Your dad seemed like a really cool guy. That's amazing that he did something like that for every bir… https://t.co/FsFMF07q98

— will (@will) 1511619510.0
@SellersBailey What a great father. I know you'll do him proud

— ÐξЯ†УÐØĠ (@ÐξЯ†УÐØĠ) 1511615710.0
@SellersBailey He will be a part of you always in your genes, your memories, the lessons learned, experiences share… https://t.co/bFsg8WdBsA

— joypainlife (@joypainlife) 1511618924.0
@SellersBailey This really makes me want to be a better parent. Happy Birthday!

— Vicky (@Vicky) 1511627500.0
If you still have a dry eye, this heartbreaking comment might have you reaching for a box of tissues.