Let this article serve as your reminder that - just like us - celebrities are terrible people.
---
When the only times you see someone, they're busy being the hero in your favorite movie or belting out your favorite tune, etc. it can be easy to forget that they are pretty normal people the rest of the time.
Being a normal person means getting into the same kinds of terrible, horrible, no good, very bad stuff that the rest of us do. Celebs typically get the benefit of dealing with very little in the way of consequences for their actions - which is why so many of their controversies just disappear like all evidence of that one Sinbad genie movie.
Reddit user Alvinschwartz asked:
What's your favorite forgotten celebrity controversy?
You guys ready for a tour through a glamorous Hollywood a hellscape? Let's be honest - you think you're ready but you're not. We kept the more violent and horrific things off of this list and we still ended up talking about some seriously disturbing stuff.
Let's get this party started the way we imagine all Hollywood parties do - with naked bongos!
Close The Windows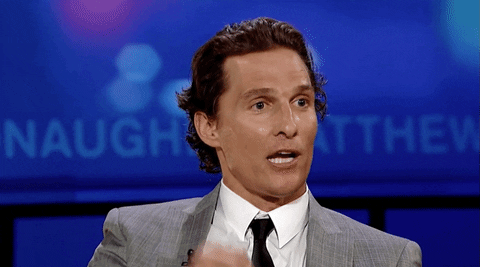 Giphy
Matthew McConaughey was arrested in 1999 for getting really high and playing the bongos while naked at 3 AM.
I freaking love his quote about the results of that arrest:
"But what's the lesson?" he ponders. "Shut the window that has the beautiful scent of jasmine blowing in because it's two in the morning and you might wake a neighbor."
Mark Whoa-berg
Mark Wahlberg chasing and throwing rocks at black children while yelling "kill the n*gger" in 1986, then in 1988 assaulting 2 different Vietnamese men in one day (ultimately knocking one unconscious with a piece of wood), while making "numerous unsolicited racial statements about "g**ks" and "slant-eyed g**ks" to the arresting officers, after telling them "That's the motherf*cker whose head I split open!" regarding the victim he rendered unconscious.
Got charged with attempted murder, plead guilty to felony assault, got sentenced to 2 years in jail of which he served 45 days.
He started recording with Marky Mark and the Funky Bunch in 1990.
Then, in 1992 he fractured his neighbors jaw for no reason at all, by "viciously and repeatedly kicking him in the face while another man held him down".
Read his wiki, it's a wild ride.
Came here for this one. Had to tell a coworker this one when he said "oh Mark Wahlberg seems like a good guy".
I was like, nope, not a good guy.
Said 9/11 wouldn't have happened if he were on the plane, as an example. The worst part is he said it in 2006. This wasn't an emotional response during emotional time...that was his true belief FOR YEARS.
"I would have beat terrorists, landed it safely"
I'm disgusted by his profiteering off the Boston marathon bombing too.
Truly, honestly just trash.
Stallone The Stallion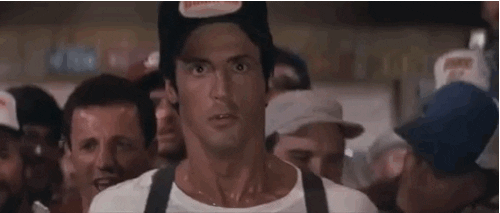 Giphy
Sylvester Stallone's first real movie role was in a porno.
Gotta credit the man for not shying away from it. He was in a low place, did what he had to do to survive without turning to crime, and when basically bribed/blackmailed to keep the company quiet about it, he gave 'em the finger and owned what he did.
"Stallone had his first starring role in the softcore pornography feature film The Party at Kitty and Stud's (1970). He was paid US$200 for two days' work. Stallone later explained that he had done the film out of desperation after being evicted from his apartment and finding himself homeless for several days. He has also said that he slept three weeks in the Port Authority Bus Terminal in New York City prior to seeing a casting notice for the film. In the actor's words, "it was either do that movie or rob someone, because I was at the end – the very end – of my rope".The film was released several years later as Italian Stallion, in order to cash in on Stallone's newfound fame (the new title was taken from Stallone's nickname since Rocky)."
Likewise,
He has stated that after Rocky became a hit, the owners of The Party at Kitty and Stud's offered to sell him the rights to the film for about US $100,000 in order to prevent its re-release, but the actor "wouldn't buy it for two bucks."
Alf
Max Wright, dad from Alf TV series was an alcoholic and a crack addict who participated in gay orgies with homeless men. There were even photos and videos circulating.
Wesley Snipes V. Everyone
Wesley Snipes VS the rest of the cast of Blade Trinity. That scandal was so funny!
- Mr-Dicey
He was on a lot if drugs during Blade Trinity. He wouldn't show up or wouldn't do the script. Watch it again. There's a bunch of scenes that cut between Ryan Reynolds and Wesley Snipes. They basically gave Ryan Reynolds more lines and filmed scenes with him when Snipes didn't show up. Later they filmed Snipes' scenes with him saying one word lines, then edited it together.
He hated the director and threatened to beat him up on multiple occasions. This may or may not have happened.
He refused to film a sex scene with Jessica Biel because of her ethnicity.
In one scene, he didn't even open his eyes, he just CGI'd them in.
He only communicated in post-it notes and made everyone reference him to as "Blade."
There's probably more, but this is what I can think of.
What A Rush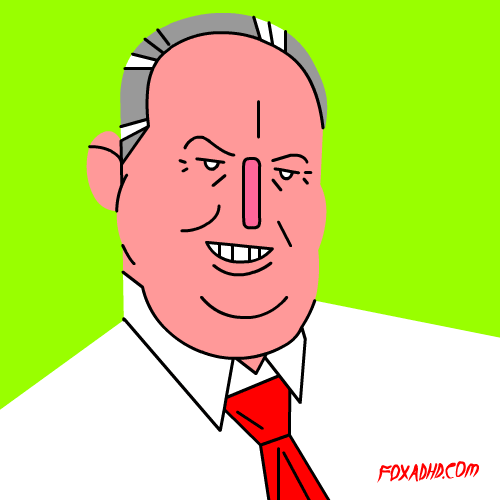 Giphy
Rush Limbaugh went on an all-male trip to the Dominican, and was caught on his way back with a bottle of viagra in his doctor's name.
- saltfish
Under The Rug
In 1995, when singer Ty Herndon was first gaining popularity on the country music charts, he was arrested in a public park in Fort Worth for showing his penis to an undercover police officer and trying to get the guy to have sex. Because country music was so homophobic at the time, it was much better for his reputation to get the public indecency charge dropped in exchange for pleading guilty to meth possession since he was also high and in possession at the time of arrest.
Country radio quickly swept the whole "oh wow, Ty Herndon is gay" stuff under the rug. He went on to have a bigger career, and only finally came out as gay 19 years later.
The Couch Incident
Tom Cruise jumping on Oprah's couch, confessing his love for Katie Holmes, only to find out it was a possibly contracted marriage and she escaped Scientology.
Doggy Road Trip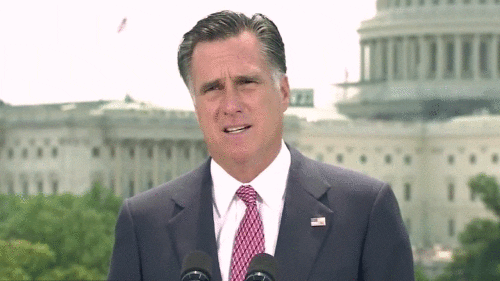 Giphy
When Mitt Romney and his family were accused of driving 12 hours to Ontario with their dog tied to the top of their car. When they got to their destination, the dog was so terrified it had literally soiled itself - they noted that it was everywhere.
Roxanne
It's undoubtedly the Roxanne Pallett controversy. If you're not in the UK, she was on Celebrity Big Brother UK and acted like another male contestant had beat her when, in fact, he did not. Thankfully, the incident happened in view of the camera and she was caught lying.
It seems she has a history of being untruthful and colleagues knew it too well as she has accused a few them of being violent also.
Jenny's Body Count
Jenny Mccarthy's direct responsibility for the rise of antivaxx (financed by Jim Carrey). See JennyMccarthyBodyCount.com
Apparently her son was never diagnosed as autistic in the first place.
- qpgmr