Vice President Mike Pence made a visit to one of the Trump administration's overcrowded detention centers last week.
Pence, who frequently refers to his devout Evangelical Christianity as the driving force behind his decisions in government, both as Governor of Indiana and as Vice President, appeared less than Christian to many people after photos and video of the VP's visit were released.
Shortly after, the hashtag #FakeChristian began to trend online.
---
Here are some of the images that people found appalling for a "deeply Christian" man:
People, and at least one deity, began to share the many ways they found Pence and people like him to be a #FakeChristian.
And one person summed up the idea of a #FakeChristian in a single cartoon in response to Pastor Greg Locke hurling White nationalist rhetoric at Representative Ilhan Omar on Twitter.
If only there were some book that told Christians how to treat the refugee, the foreigner, the poor, the hungry, the sick...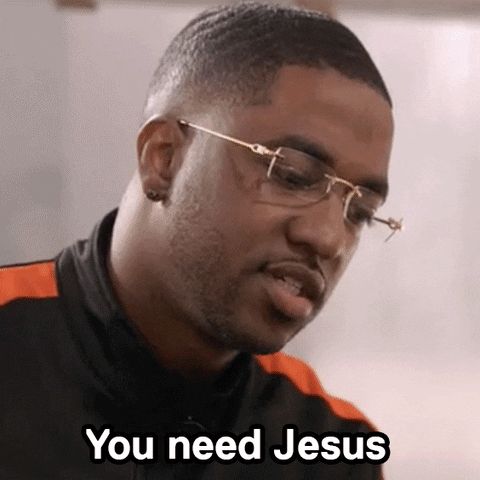 Giphy
Can I get an 'Amen'?

Show your support for migrant human rights with this shirt, available here.