A real-life fairy godmother, forced to quit her job following a shocking diagnosis, has gone on to make almost 2,000 people's dreams come true – by hooking them up with £75,000 (over $92,000 USD) worth of freebies.
---
When Georgina Colman first began to experience headaches, she put it down to the stress of juggling her busy life, having recently returned from maternity leave to her job in marketing and events. Soon, she also began to suffer with double vision, an MRI scan in 2003 revealed that, shockingly, she had multiple sclerosis (MS) – a lifelong condition affecting the brain and spinal cord.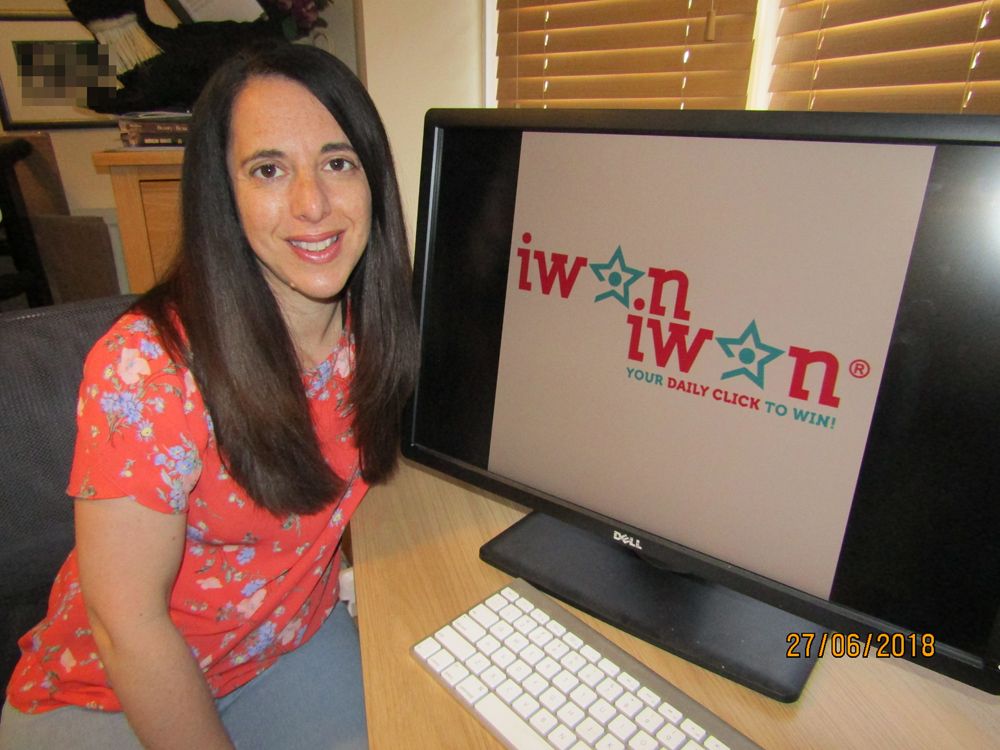 Georgina has given away almost £75,000 worth of freebies (PA Real Life/Collect)
During 2015 her symptoms worsened to the point where she was having difficulty working, eventually in 2016, Colman, had no choice but to give up her fast-paced job.
Never work-shy, though, she soon found "a new purpose." She launched a competition website which she now runs with her husband Stuart. The site has granted entrants almost £75,000 worth of prizes to date – including spa days, weekend breaks, high-tech gadgets, food hampers, toys, jewelry, and much more.
"People can sit down with a cup of tea and enter competitions just by clicking a button, almost as a part of their daily routine," she explained.
"Doing this has given me a new purpose. It means I can work around my illness, still juggle my busy household and best of all, give joy to people who really want to win something they may not necessarily have had the money for," she continued. "To say I've been able to help treat so many people is amazing."
Looking back, Colman can pinpoint exactly when her MS symptoms began back in 2003. Having just returned to work after having her son Jake, now 16, in November 2002, she initially believed she was simply run down.
But when she started to experience double vision and headaches, she saw her doctor, who referred her for an MRI scan – leading to her shocking MS diagnosis which, according to the NHS, is unpredictable and, in extreme cases, causes serious disability.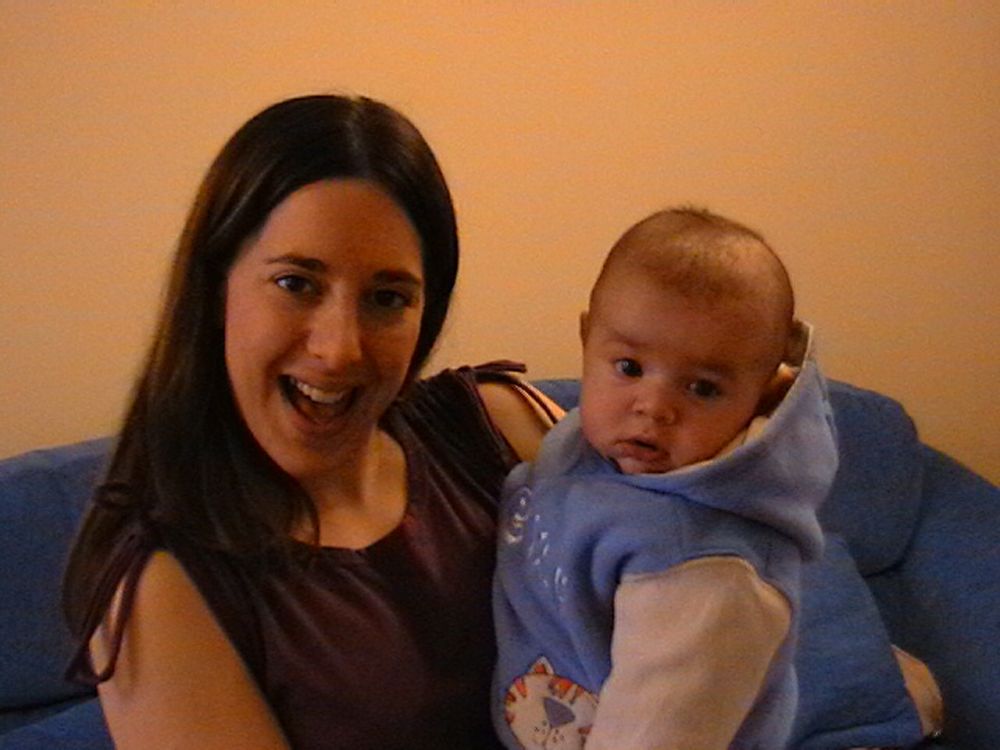 Georgina with Jake when he was tiny (PA Real Life/Collect)
"Things now are very different, but back then, I was diagnosed and almost sent on my way," said Colman, explaining the lack of patient information available to her at the time. "I tried not to dwell on it too much. I've always been a proactive, glass-half-full kind of person, so I wanted to just get on with it and live my life."
For years, Georgina did just that and managed her condition with few difficulties but, in 2015, she hit what is known as a relapse – when the symptoms suddenly worsen.
"Around that time, I'd gone on holiday to New York with my husband," she explained. "It was winter time and absolutely freezing – wind chills were in the -30s. I didn't know at the time, but cold can trigger MS symptoms, so I think being out in it might have led to my relapse. When I returned to the UK, I went back to the consultant, but it was actually about something completely different. While there, the consultant commented that I was walking badly."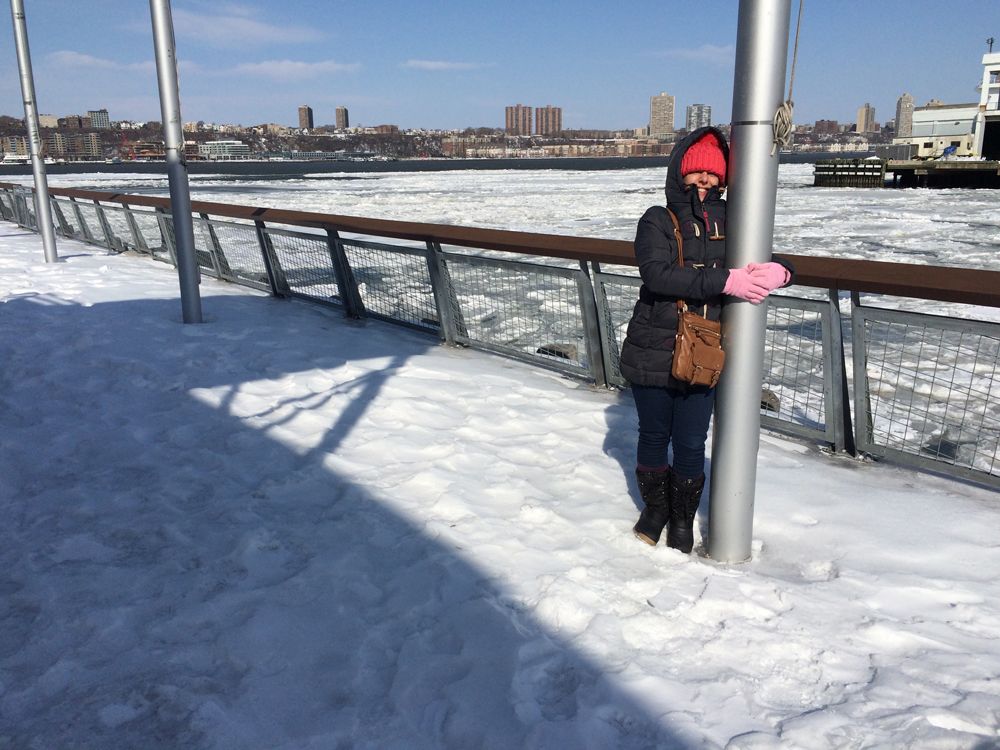 Georgina on her trip to New York (PA Real Life/Collect)
It was perfect timing and, in October 2016, a month after she quit work, they launched iWon-iWon, a website which provides free prizes to be won each day.

Involved from the start, Colman now helps to run the company from home, meaning she can work around her condition.
"I do the admin and social media, as well as finding the prizes themselves. I try to work with lots of start-ups or lesser known companies, as it's nice for small businesses to all support each other," she explained. "I've even got in touch with a few people after watching them on Dragon's Den and being really impressed with their ideas. For the companies, it's a great way of promoting themselves to an audience that otherwise may never have heard about them."
In the past, Colman has been on the other side of things, entering offers for online giveaways, in the hope that she will bag a freebie.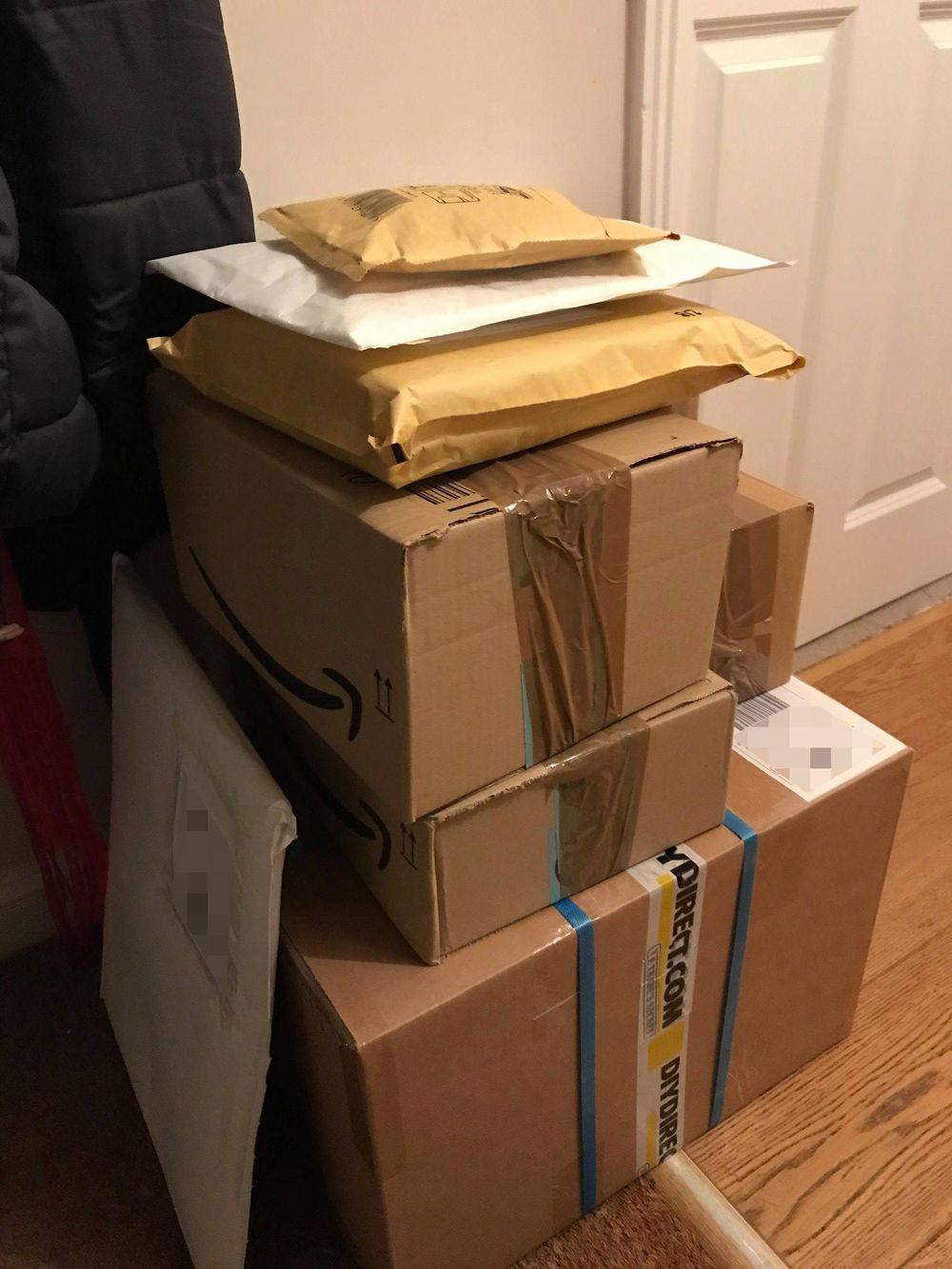 Prizes ready to send out (PA Real Life/Collect)
She has won an impressive haul, including afternoon tea and lavish food hampers, but she prefers being the one providing the prize to the one winning it.
"You fill out your details, which is just your email address and the name you want to give us, and that's it. We are very careful with people's data and want to make it as easy as possible," she said, explaining how people can enter draws via the site. "They can enter with a click of a button. They can do so once a day, and every click counts as a separate entry, so if you come back seven days in a row, that's seven entries."
Everyone's #MS is different so no two people will experience the same range & severity of symptoms. If you would li… https://t.co/y6tH8JjTfk

— MSTrust (@MSTrust) 1569499393.0
To date, Colman and the iWon-iWon team have given away 1,600 prizes worth a total of almost £75,000. And, at any one time, there are around 60 freebies there on the site for the taking.
"People can get frustrated that they don't win, but it's all pure luck," she added. "Winners are selected at random by a machine, so it's total chance."
While the unpredictable nature of her MS means she never knows if – or when – a relapse is coming, Colman finds running the website the perfect job and is determined to stay positive.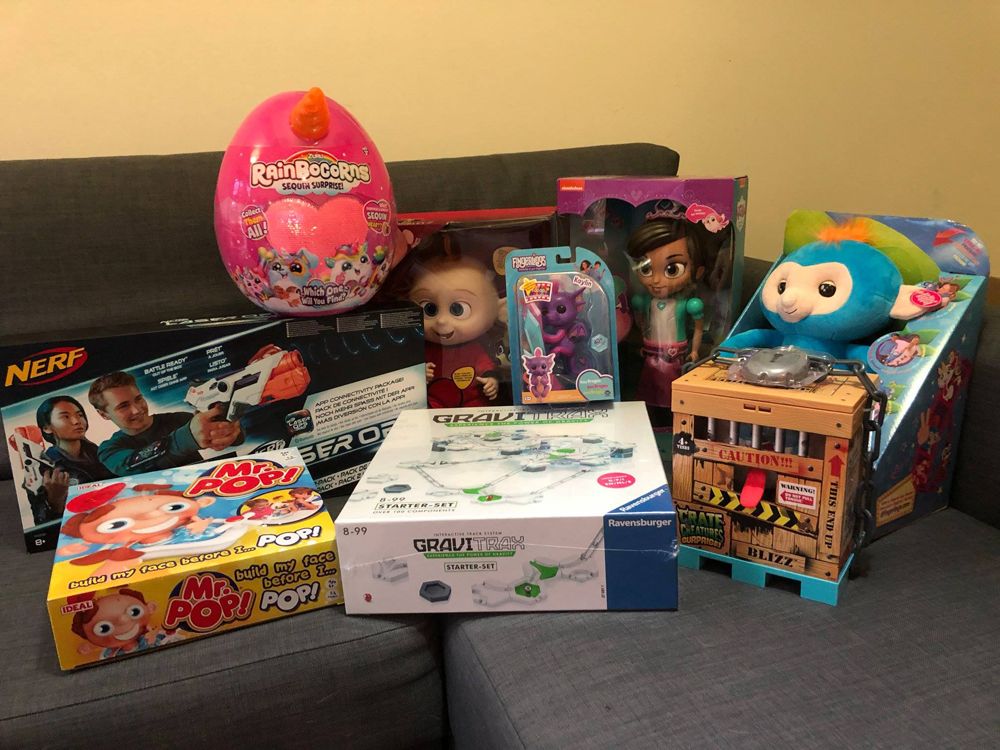 A haul of prizes (PA Real Life/Collect)
"Everyone with MS experiences it differently. There's no real definitive, so I've had consultants all tell me different things over the years," she concluded. "I have developed ways of coping, though. For me, staying as active as I can is important. I found a YouTube channel of workouts by Trevor Wicken called The MS Gym specifically for MS patients, which is amazing. I do them every day, and it's great to see someone out there is designing something specifically for people with MS.
She added: "A diagnosis like this doesn't have to mean that your life is over, or that you'll necessarily end up in a wheelchair. All you can do is live your life in the best way possible."