You ever wish you could unlearn something? Same. Like, we REALLY didn't want to know about reproductive systems, the secret lives of our parents, or that man-eating land fish that was running around Central Park (look it up). All in all, knowledge is power, but with great power comes great responsibility.
---
u/MatthewMcG27 asked: What is one fact you learned that you wish you hadn't?
To sneeze or not to sneeze.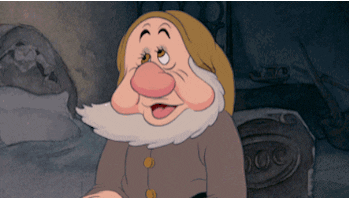 Giphy
If you sneeze hard enough, you can fracture a rib. But try to suppress a sneeze and you might rupture a blood vessel in your head or neck.
When my wife was 34 weeks pregnant she coughed real hard a broke a rib.
That poor woman gave birth naturally with no epidural (low white cell count) and a broken rib. She is the toughest person I know.
Get wrecked, Redditors.
There's a certain species of beetle where the male drills a hole into the female with his penis to create a vagina in order to reproduce.
There's a species of Redditor that does this with anything they find lying around the house.
Uhhhhhhhh how did they figure that one out?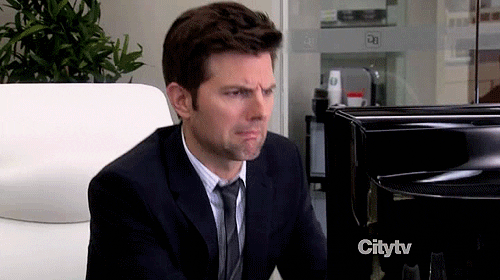 Giphy
If you are hung upside down and sawed in half (crotch to head), you wouldn't die until the saw hit your lungs.
Thanks for that mental image.
The human anus can expand to 8-9". Raccoons can get into a hole 6" across.
The reason we know this is because of torture.
Not even gonna look that one up.
I wish I'd never seen that picture of what the nerves in a horse's hoof looks like. Also that picture of what newborn horse hooves look like.
Gives me the wibblies just thinking about it.
Awwww.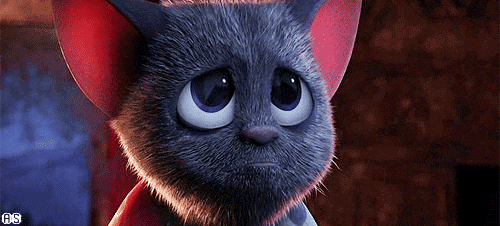 Giphy
Cats and dogs that are white and have blue eyes are almost certainly deaf.
Definitely not the worst fact that'll be in this thread, but just depressing whenever you see a cute kitty or puppy, they got a s**t hand of recessive genes and are most likely totally deaf.
.........well.
That most people alive will be forgotten forever within a couple of generations, four at most. That means you, me, your friends, lovers... everyone. Coco is a kids movie but it portrayed this concept quite beautifully IMO.
The oldest name known to history is from roughly 5,000 years ago.
Humans have been anatomically modern, meaning our bodies and minds have been the same, for about 300,000 years.
That means for 98% of human history, individual names are completely lost to us.
The rest have been lost forever.
Great, never touching food again.
I had to take a FDA course on food prep to manage a smoked jerky & cheese off-shoot at the winery I worked at and now I know how impossible it is to not contaminate food.
And "impossible" doesn't seem like a strong enough word here. It's great that our internal protection systems are so good and capable of handling such a diverse range of contaminants because everything is constantly being contaminated. And while one person could be diligent and attentive enough to not contaminate their specific area, the likelihood that everyone involved in the processes to make all the various ingredients one uses is...it's not happening.
Neither do we.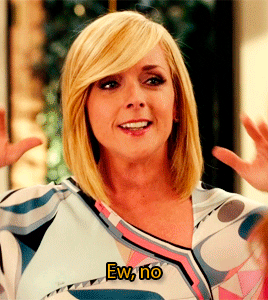 Giphy
That your bones are wet.
No, I don't like that.
A not-so-fun fact.
That when they take your intestines out for a surgery they wiggle around so they have to have special hooks to hang them on. Also the surgeons just stuff your entrails back in your body and they move themselves into place.
That's just disappointing.
The Riverdance Troupe dances to a tap track. When you see them lives, you're hearing the recording...not their actual taps. When I heard that, basically my whole world fell apart.
Far out.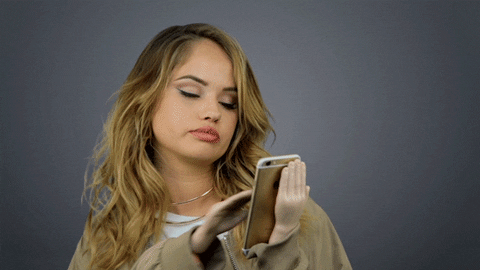 Giphy
Within three days of death, the enzymes from your digestive system begin to digest your body.
Self Post-mortem.
I REALLY didn't want to think about that.
We only know what 15% of the universe is made of. We use the term Dark Matter for 85% of the universe's mass, but we really only have guesses as to what it is.
Mind blown.
That real Parmesan cheese isn't vegetarian. I'm not a vegetarian, but my sister has been for 20+ years and my mother has threatened to disown me if I tell her because my sister LOVES Italian food. I'm not good with secrets!
Darn, we're old.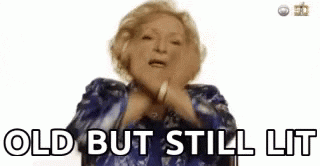 Giphy
The decade of 2010s is almost at the end.
There are kids born on/after 9/11 that will become adults this year.