When Elon Musk claimed underground tunnels are "immune to surface weather conditions," social media users broke the billionaire's stride by proving he was totally wrong.
In response to a tweet on Sunday listing ten cities with the worst traffic in the world–with London, Paris, and Brussels taking the top three spots–the founder of The Boring Company cheekily replied:
"Tunnels anyone?"
He then took the opportunity to promote his company's Hyperloop–an ambitious underground system that would transport goods and passengers for long distances through low-pressure tubes via pods traveling up to 760 miles per hour.

Musk tweeted:
"In the coming years, Boring Co will attempt to build a working Hyperloop."
"From a known physics standpoint, this is the fastest possible way of getting from one city center to another for distances less than ~2000 miles."
"Starship is faster for longer journeys."
He boldy proclaimed:
"Underground tunnels are immune to surface weather conditions (subways are a good example), so it wouldn't matter to Hyperloop if a hurricane was raging on the surface."
"You wouldn't even notice."
What social media users did notice was the fact his physics theory had some holes in it.
They flooded the thread with video clips showing the tracks and train stations of New York's MTA system literally being underwater as a result of Hurricane Ida last September.

This wasn't the first time Musk was ruthlessly trolled online after making a bold statement.
Musk was ridiculed after videos of his Las Vegas Loop underground transit system, also built by the Boring Company, showed a subterranean traffic jam despite being touted as a solution to avoid the traffic above ground.
Musk had previously tweeted:
"It's either traffic forever or tunnels."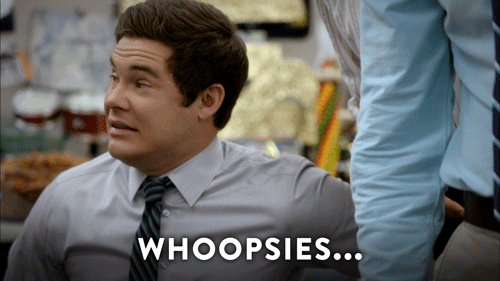 Giphy