Texas Republican Senator Ted Cruz was widely mocked online after his "MAGA" mullet was removed from the cover of his latest book, Unwoke: How to Defeat Cultural Marxism in America.
Cruz began sporting the mullet in 2021 during a confirmation hearing for United States Ambassador to the United Nations Linda Thomas-Greenfield. He embraced and even fundraised off the look he dubbed "McConnell in the front, MAGA in the back."
But the mullet is missing from the cover of the book shown in a tweet Cruz shared announcing its release. The book is described as offering "a long overdue argument against the woke takeover of education, big business, the media, and Hollywood."
You can see the book cover in Cruz's tweet below.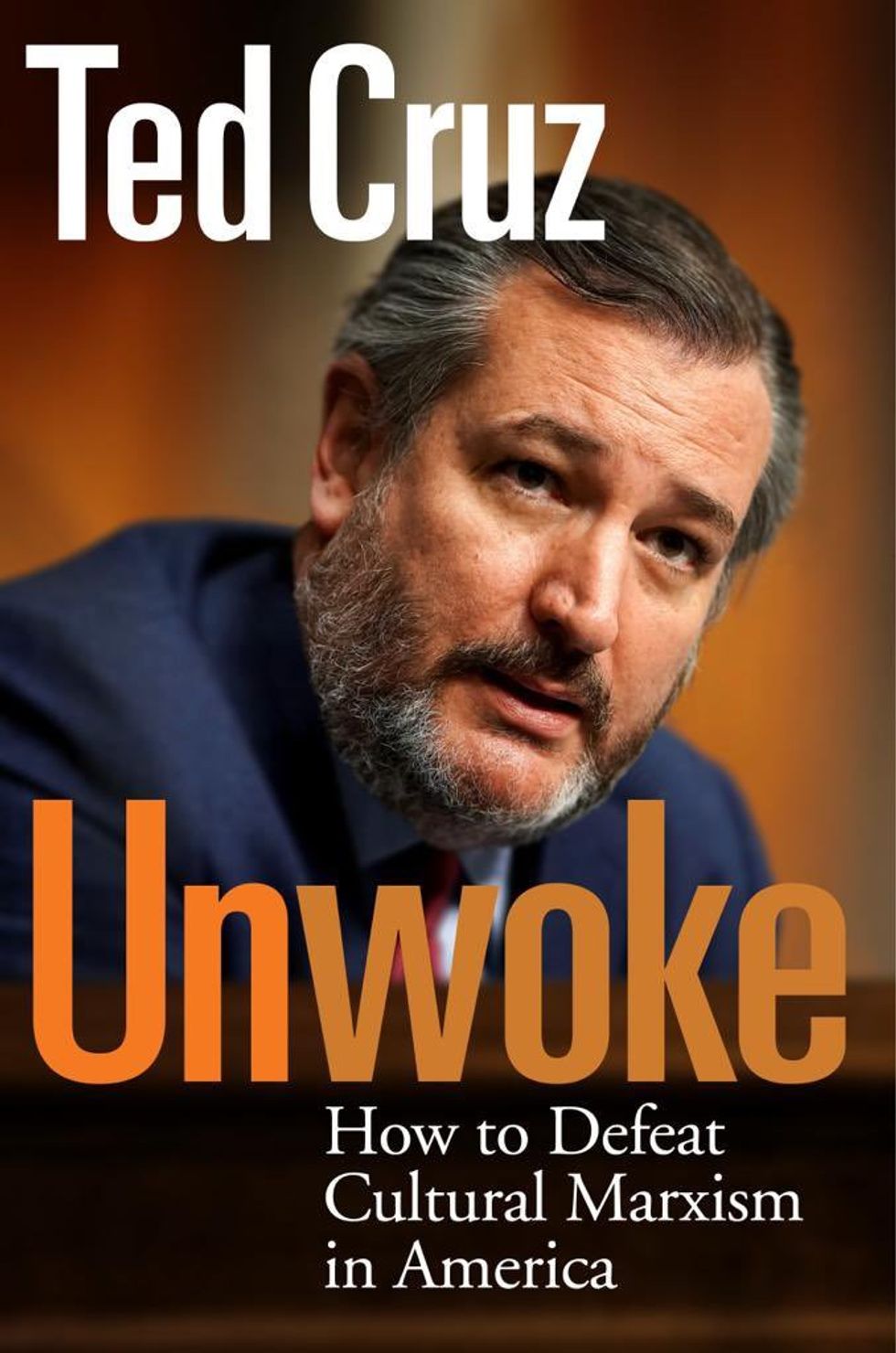 @tedcruz/Twitter
A source who spoke to Insider said the decision to remove Cruz's mullet from the book's cover was the decision of conservative publisher Regnery Publishing and not Cruz himself.

When questioned by Insider, Lauren Snyder—a spokesperson for Regnery—said the publisher only "updated the image to match the Senator's current appearance" and questioned whether the decision was "newsworthy."
Cruz was mocked nonetheless.
Cruz's books generally create controversy though much of it is a tad more serious than the decision by his publisher to edit out his mullet.

Cruz came under fire in late 2021 after findings from the Federal Election Commission (FEC) suggested Cruz's campaign spent $153,000 at Books-a-Million to buy copies of his book, One Vote Away: How a Single Supreme Court Seat Can Change History, for which he was paid a $320,000 advance by his publisher.
He also reportedly engaged in other ways of pocketing royalties related to the sale of his book by using his Senate website to offer autographed copies of his book to anyone who donated $77 to his campaign.
A spokesman for the Senator said Cruz "has not received one cent of royalties," though they did not specify which books had been purchased.