If you're looking to see Disney's Christopher Robin while visiting China this summer you better cancel those plans.
It's not going to happen.
---
Disney's live-action /CGI summer flick Christopher Robin, starring actor Ewan McGregor, has gotten the big thumbs down from the Chinese government. No one outside the decision making body is certain as to why this is the second Disney film this year to get the nix—the first being A Wrinkle In Time, but there are speculations.
The first theory being a ban of Winnie the Pooh in general for being a symbol of resistance in China against the Communist government.
The second theory involves people comparing the Chinese President, Xi Jinping to the bear himself. Apparently, Chinese leader Xi is so sensitive about being compared to the chunky little bear that HBO was blocked in June in response to Last Week Tonight host John Oliver mocking Xi's Pooh bear dislike.
Watch the video of the segment here:
Is Xi that sensitive over the little bear to have a movie starring Pooh banned throughout China?
The Hollywood Reporter shared the story in the below video and on Twitter.
The whole thing left Twitter shaking their heads.
Some folks found the whole thing absurd.
Although China is a large market to lose, sales are still expected to do very well for the film.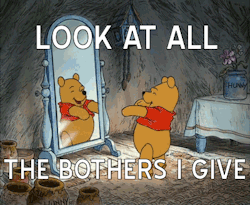 media.giphy.com
H/T: The Hollywood Reporter, Time