The Center for Disease Control can be said to exist to provide information and guidance on public health issues. Their support is some of the little direction we've received during the pandemic.
But even they aren't the purely authoritative and respected agency some might wish they were. Sometimes, they give really simple advice in what might be the worst format imaginable.
Like an animated GIF warning about swimming with diarrhea.
Like...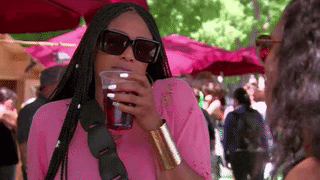 Giphy
With summer in full swing, plenty of families are turning to private or public pools to beat the heat. While fecal issues aren't... unheard of... during water-based activities, they seem like they'd be obvious for most people.

However, the CDC believes the American people need to be reminded to be careful with contaminating the bodies of water we swim in.
On the other hand, people on Twitter were confused about why they thought that.
Additionally, the graphic seems over-the-top. It's not just a cutesy scene, scarred by the addition of some choice use of the color brown. It's also the fact it was animated.
Who at the CDC saw this colorful art of a family enjoying their time at a little pool, slide covered in poop, and decided it would be a really good idea to turn it into an animated GIF?
The strange scene led to a lot of debate and even more jokes.
However, no one could top probably the best pun in the bunch.
While the CDC may be the butt of the joke today, they do provide a lot of helpful advice about health and safety.

Even if some political pundits want to make it seem like a joke.