President Joe Biden's campaign had social media users rolling after they had purchased ads featuring "Dark Brandon" alongside a livestream of Fox News' coverage of the first Republican presidential debate on their website.
The term "Dark Brandon" originated as a play on the conservative phrase "Let's go Brandon," which arose after a newscaster mistakenly claimed a crowd at a NASCAR race was chanting "Let's go Brandon" when they were actually chanting "F**k Joe Biden."
While the meme initially served as a way for conservatives to criticize Biden, it has since been appropriated by the President's supporters.
Biden's re-election campaign purchased well-placed 'I'm bringing Roe back' ads on Fox News' home page designed to run prior to Wednesday's debate: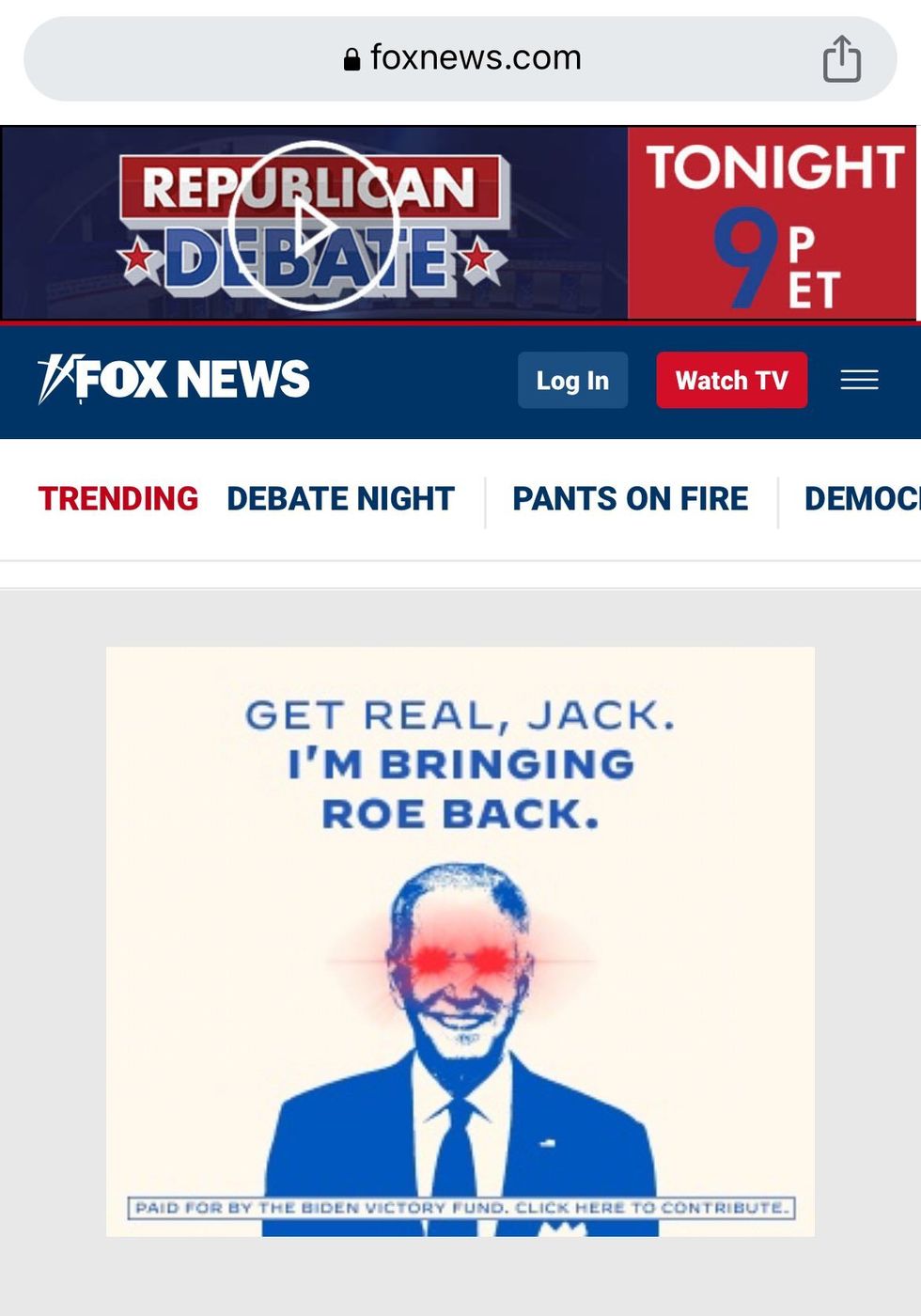 In addition, the campaign purchased ads on billboard screens across Milwaukee where the GOP debate was hosted.
They featured Biden, via his Dark Brandon persona, commenting on several issues of the day:
"Tax cuts for yacht owners? Good luck with that, champ."
"Social Security cuts? Try me."
"Get on board, folks. We're lowering prescription drug costs."
"Get real, Jack. I'm bringing Roe back."
You can see the ads below.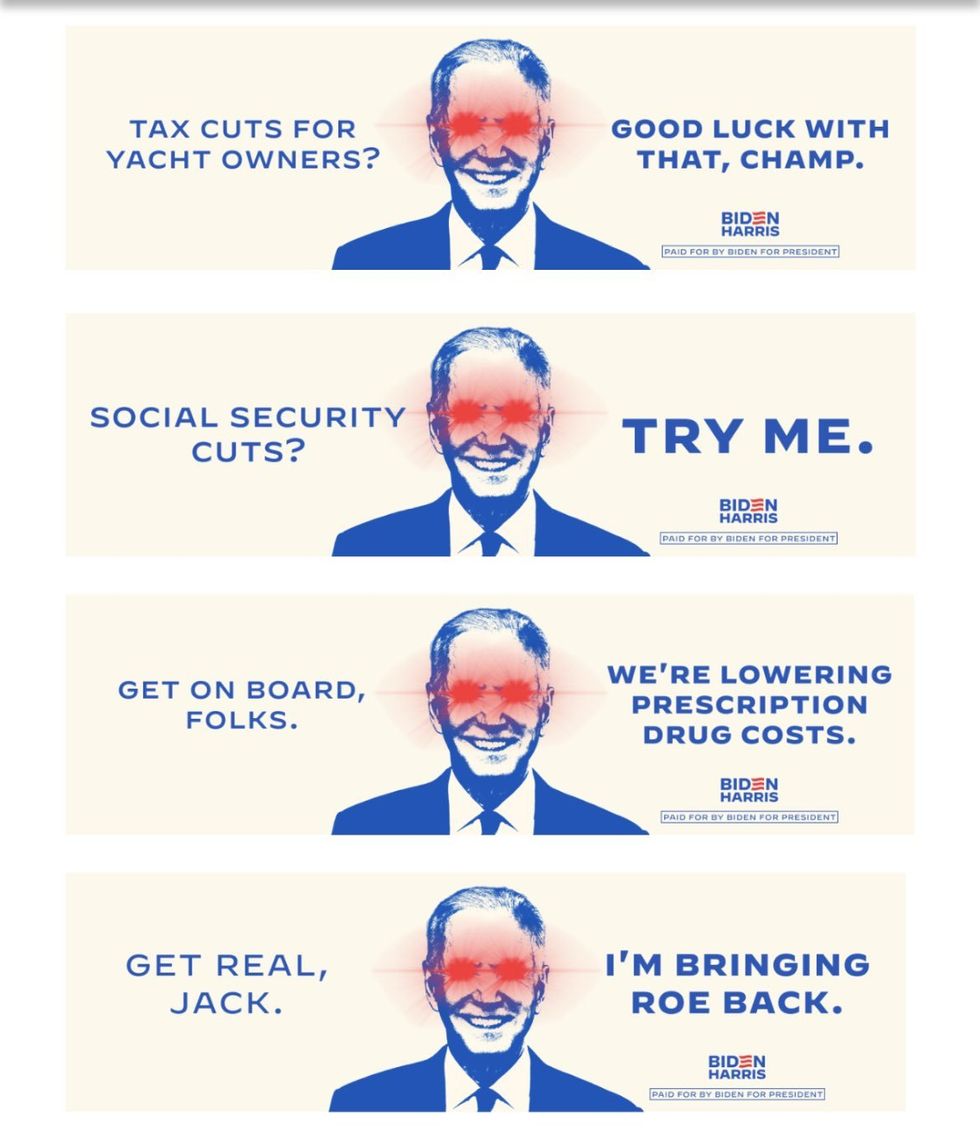 @BenjySarlin/Twitter
Social media users ate it up.
The President has long embraced the Dark Brandon meme.

Biden's 2024 presidential campaign is selling Dark Brandon T-shirts and coffee mugs featuring a popular version of the meme, with Biden depicted as having glowing red eyes.
The shirts are priced from $32 for a small to $35 for a 3XL and are said to be "best worn while vanquishing malarkey," a nod to Biden's "no malarkey" slogan from the 2020 campaign.
Biden has given every indication he is, despite conservatives' claims, fully aware of the meaning behind "Let's go Brandon!".
In fact, it's safe to say the President appears to have a sense of humor about it, as when he met with a man named Brandon to drum up support for his administration's "Build Back Better" initiative.
Although neither the President nor his social media or PR team confirmed Biden was slyly putting divisive rhetoric to sleep, he received praise from social media users for subverting the joke.