Most middle to lower class students in the United States take out student loans to attend college.
But the interest on those loans can leave graduates drowning in debt for decades.
---
Now Vermont independent Senator Bernie Sanders joins the chorus of people calling for relief.
Sanders teamed with Democratic Representatives Ilhan Omar of Minnesota and Pramila Jayapal of Washington to sponsor a bill to forgive student debt and make public universities free.

The bill is called "The College For All Act."
But some claimed it was unfair to everyone who paid off their student loans.

But not everyone espoused the misery loves company philosophy.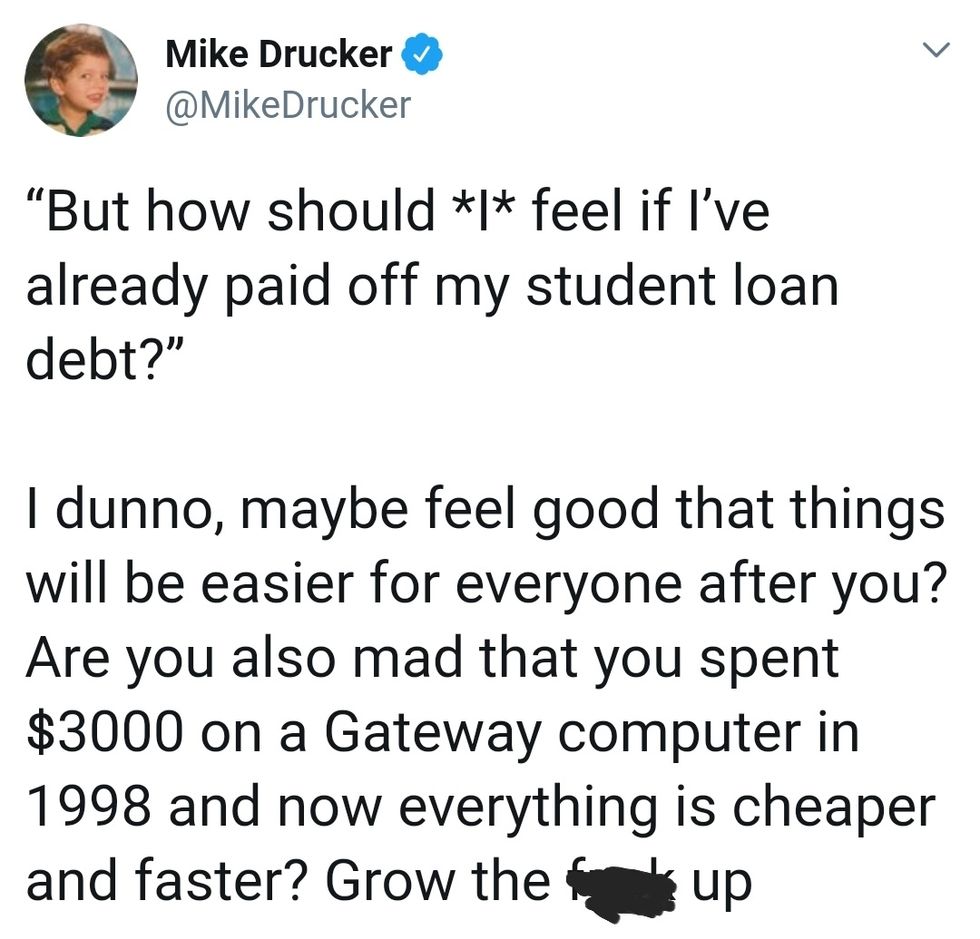 @MikeDrucker/Twitter
People also drew parallels for those opposed to the idea of student debt forgiveness.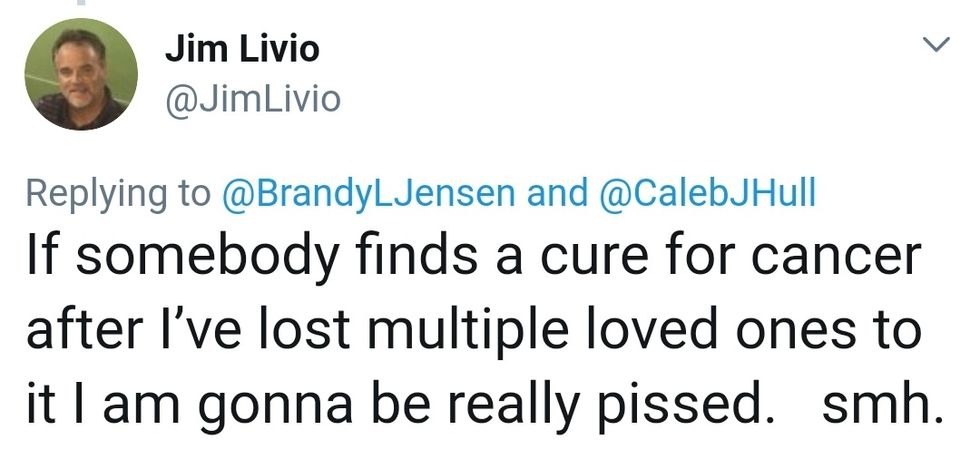 @JimLivio/Twitter
For many it came back to the tax dollars used in the past to bail out banks and Wall Street, moves that did little to help most Americans.
While the bill has a good chance of passing in the House, it faces an uphill battle in the Senate where the first fight will be to be heard. Republican Senate Majority Leader Mitch McConnell of Kentucky has blocked consideration of all legislation sent forward by the House of Representatives.