A solo adventurer who is feted as the "female Bear Grylls" by fans and has climbed 105 of Scotland's tallest peaks – attracting 97,000 followers to her Instagram – admits she only learned to swim two years ago having been terrified of water as a child.
Civil servant Bee Leask, 37, grew up surrounded by stormy sea on the remote Scottish island of Shetland, where she loved exploring the rugged terrain – an interest she revived in her late 20s, after an inspirational visit to Glencoe in the Highlands.
When she started "Munro-bagging" – the name given to climbing all 282 of Scotland's mountains taller than 3,000 feet – in April 2014, recording her adventures and stunning pictures on Instagram, she became an overnight sensation, with people drawn by the appeal of an intrepid female exploring solo.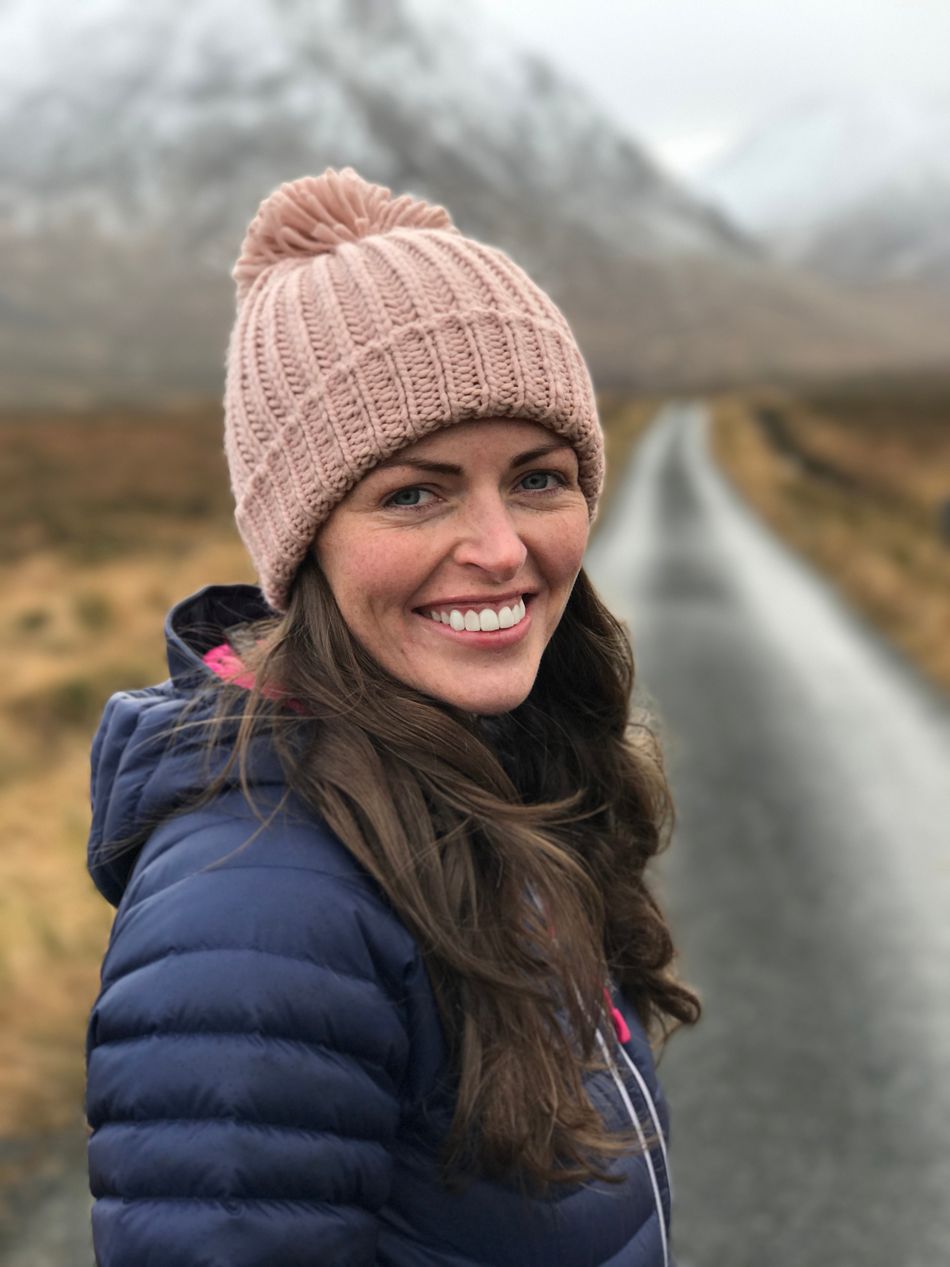 Bee Leask (Collect/ PA Real Life)
Describing herself as an "adventure addict," Bee, of Glasgow, said:
"I quickly realized people weren't just following me for the pictures, they were following me because I was going it alone."
"Not many girls were outdoors exploring on their own. I think I was a bit of a novelty for people and, as well as posting pictures of perfect views, I'd post a video of me complaining that I'm finding the climb difficult. People can see the reality of it and see it's not always as easy as it looks."
"I noticed that I would get lots of comments like, 'You're so brave,' or, 'I wouldn't have the confidence to do that.'"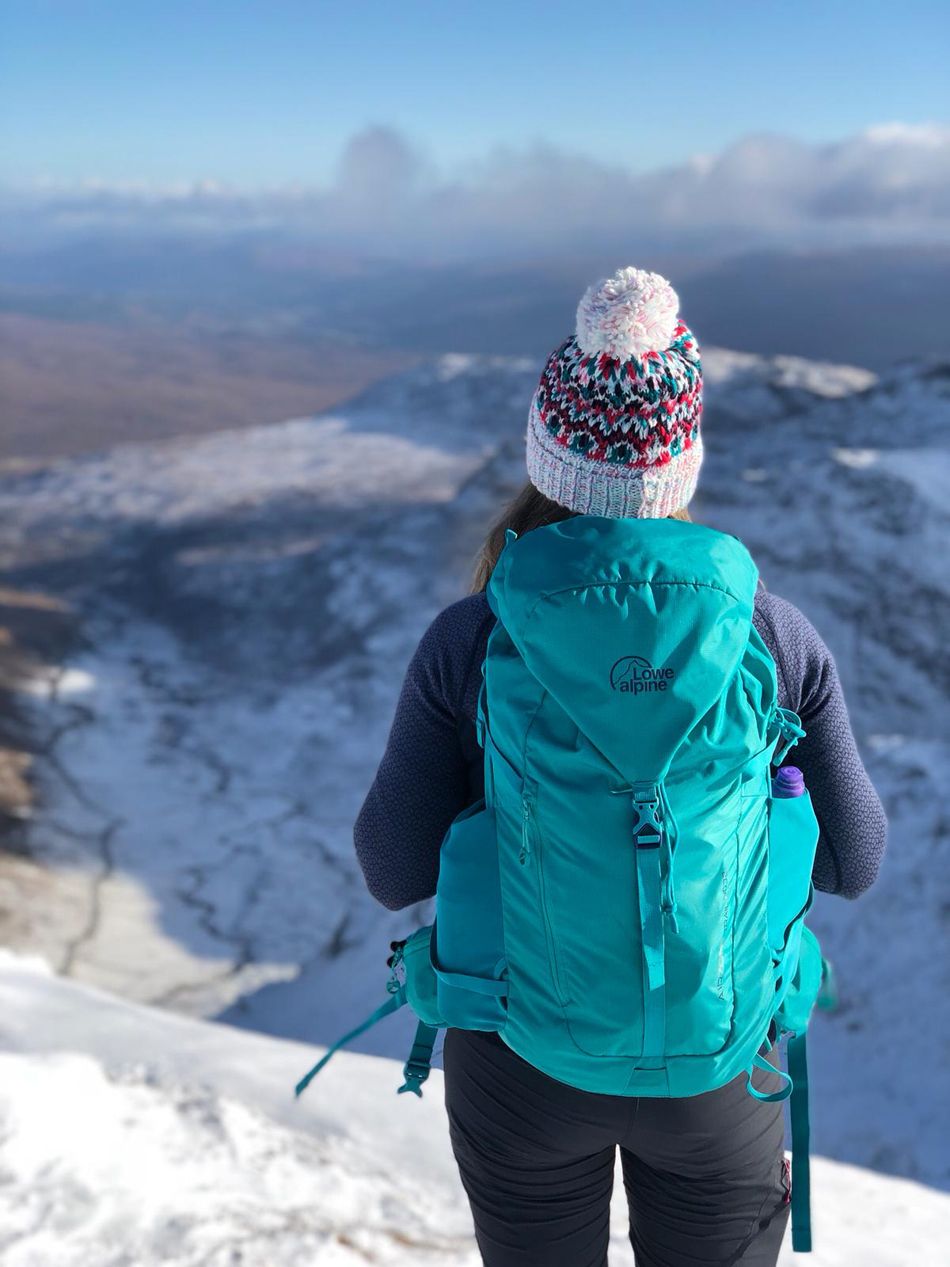 Bee Leask (Collect/ PA Real Life)
She continued:
"I think people perceived me as this brave adventurer, but the truth is, I didn't just rock up and do it, I built up the courage to."
"I think there's still a bit of skepticism about females exploring alone, but I say if you want to see the sights there's no point sitting scared – get out there and do it."
"I also love exploring with friends too. It's amazing to be able to share the experience and see some stunning sights."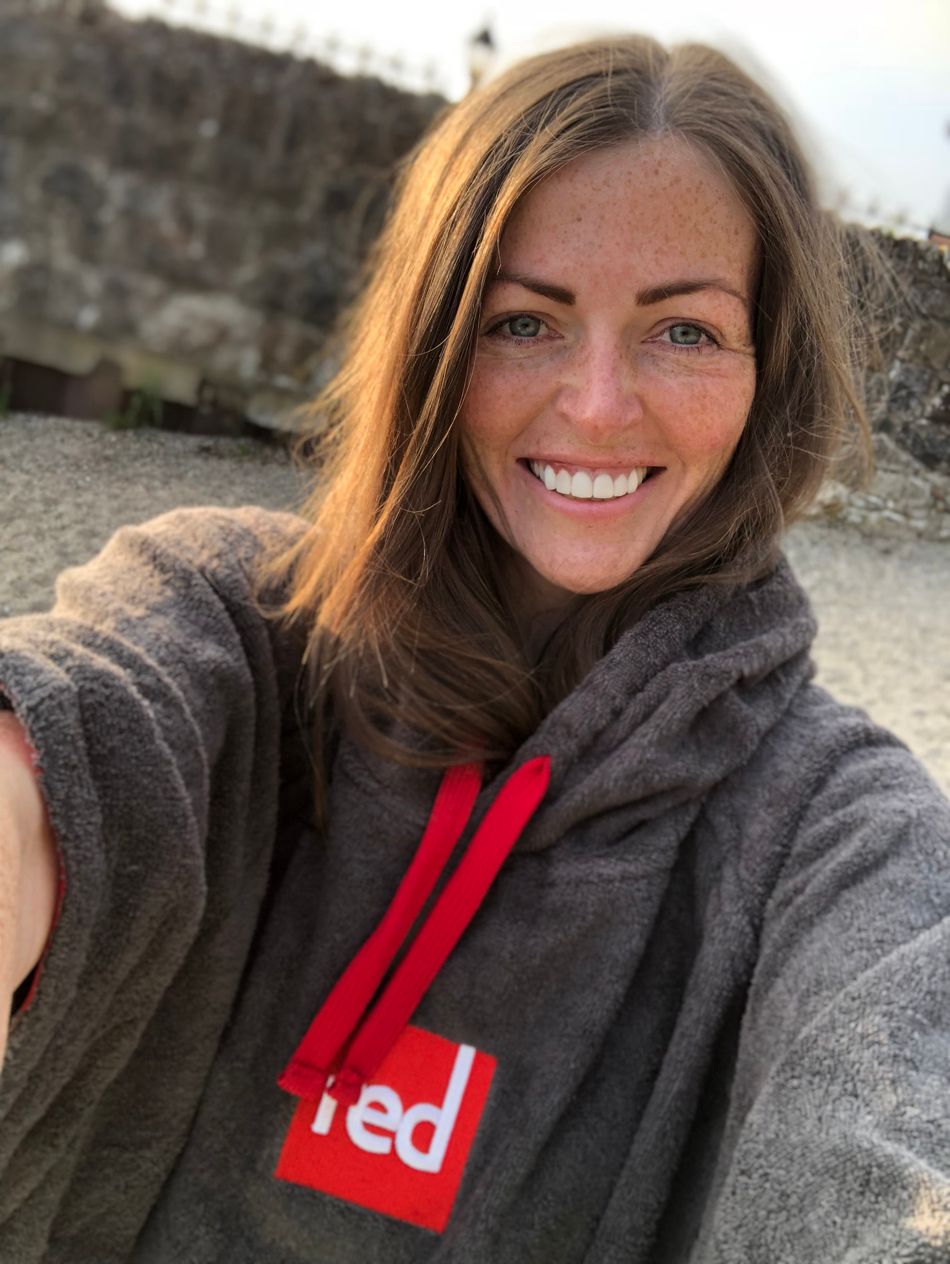 Bee Leask (Collect/ PA Real Life)
But, as Bee's army of social media fans – attracted by her fearless one-woman escapades – grew, there was still one massive fear she had failed to conquer.
She said:
"I've always had this horrendous fear of the water and I couldn't bring myself to go out of my depth or swim alone – but I could barely swim, I could just about float in the water."
So, when she was exploring the Isle Of Colonsay, off the West Coast of Scotland, in 2016 and became transfixed by some people paddleboarding in the water, it seemed like an unlikely pastime to lure her in.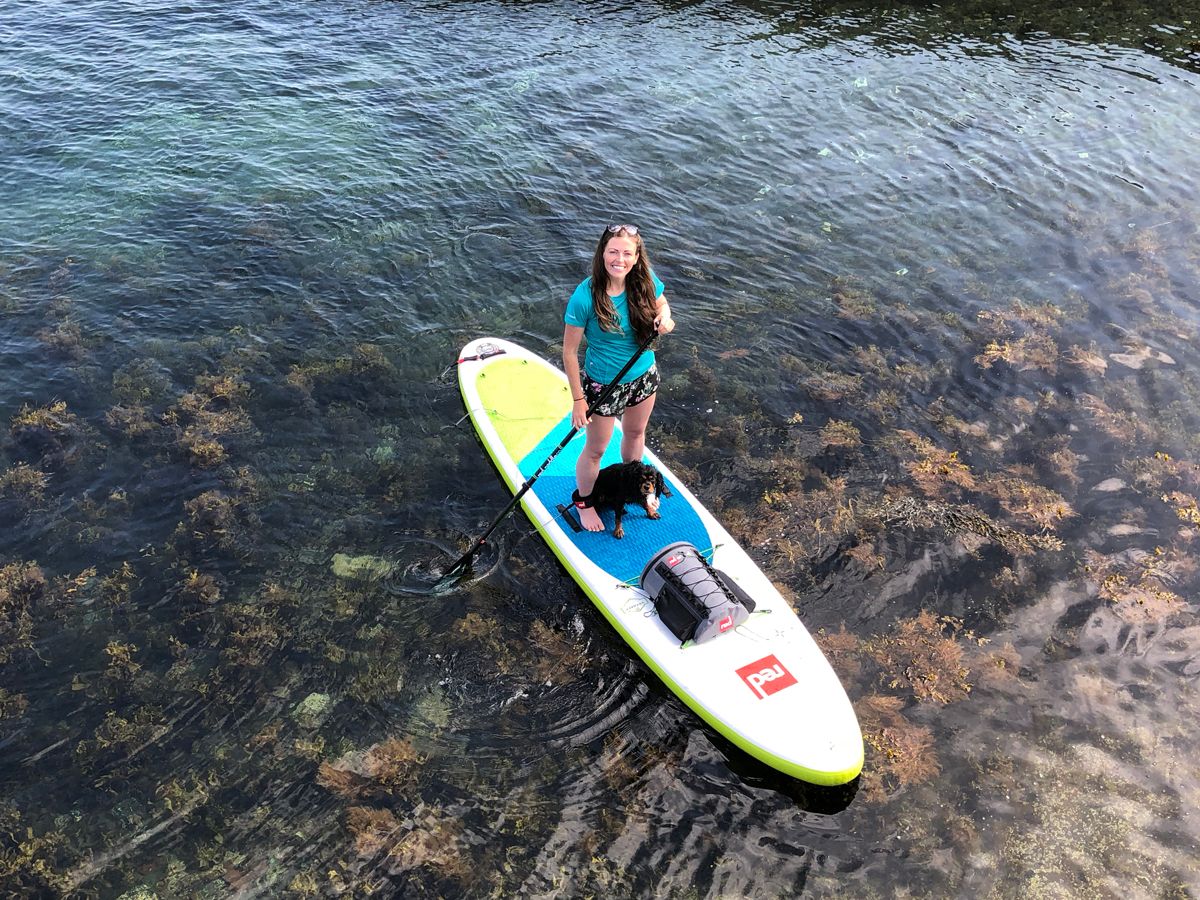 Bee Leask (Collect/ PA Real Life)
She said:
"I just saw this couple doing it, and I was like, 'What on earth is that? I want to give that a bash.'"
Determined that her fear should not be a handicap, she was loaned a board from the Red Paddle Co. and, despite the water all around her, she was soon hooked.
Bee, who started paddleboarding in the sea, said:
"Paddleboarding helped me to build my confidence in the water."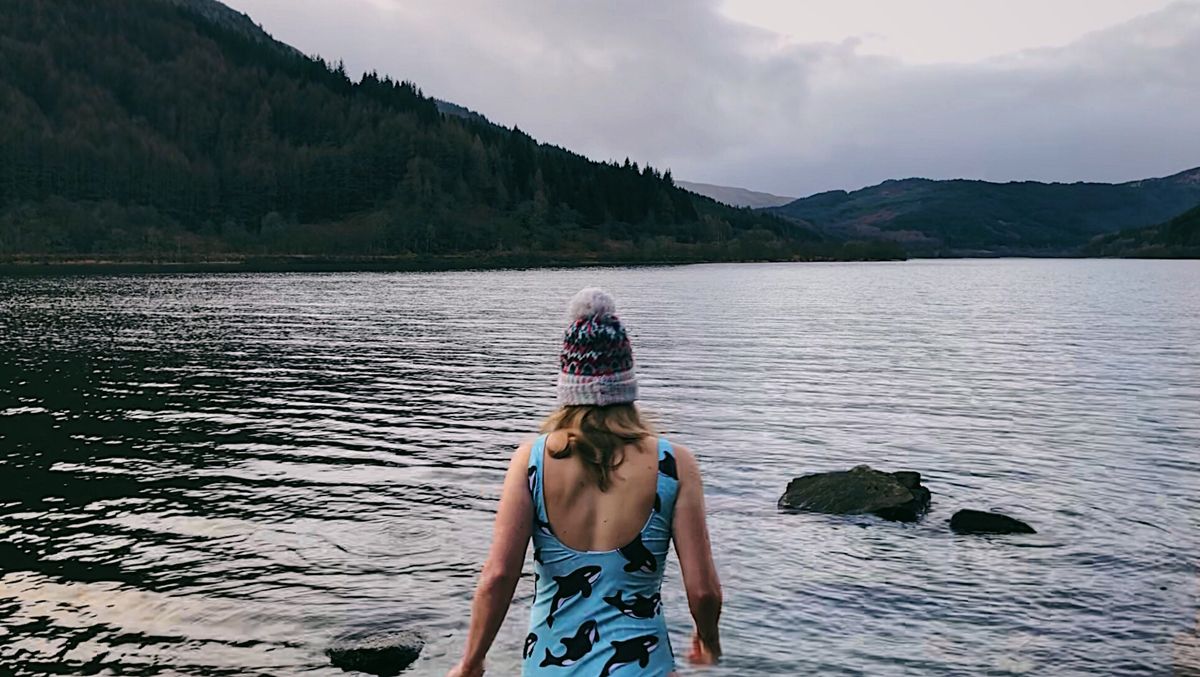 Bee Leask (Collect/ PA Real Life)
She added:
"When you're on a board, sometimes you fall in which can be terrifying at first because it's really disorientating. At first, I'd make sure I was never out of my depth."
"But, eventually, after lots of practice my confidence grew, and I got used to it."
"In fact, I love paddleboarding so much that I now use a touring board which is big enough to put my kit on. So, when I paddle across to an island, I've got all my equipment so I can stay the night."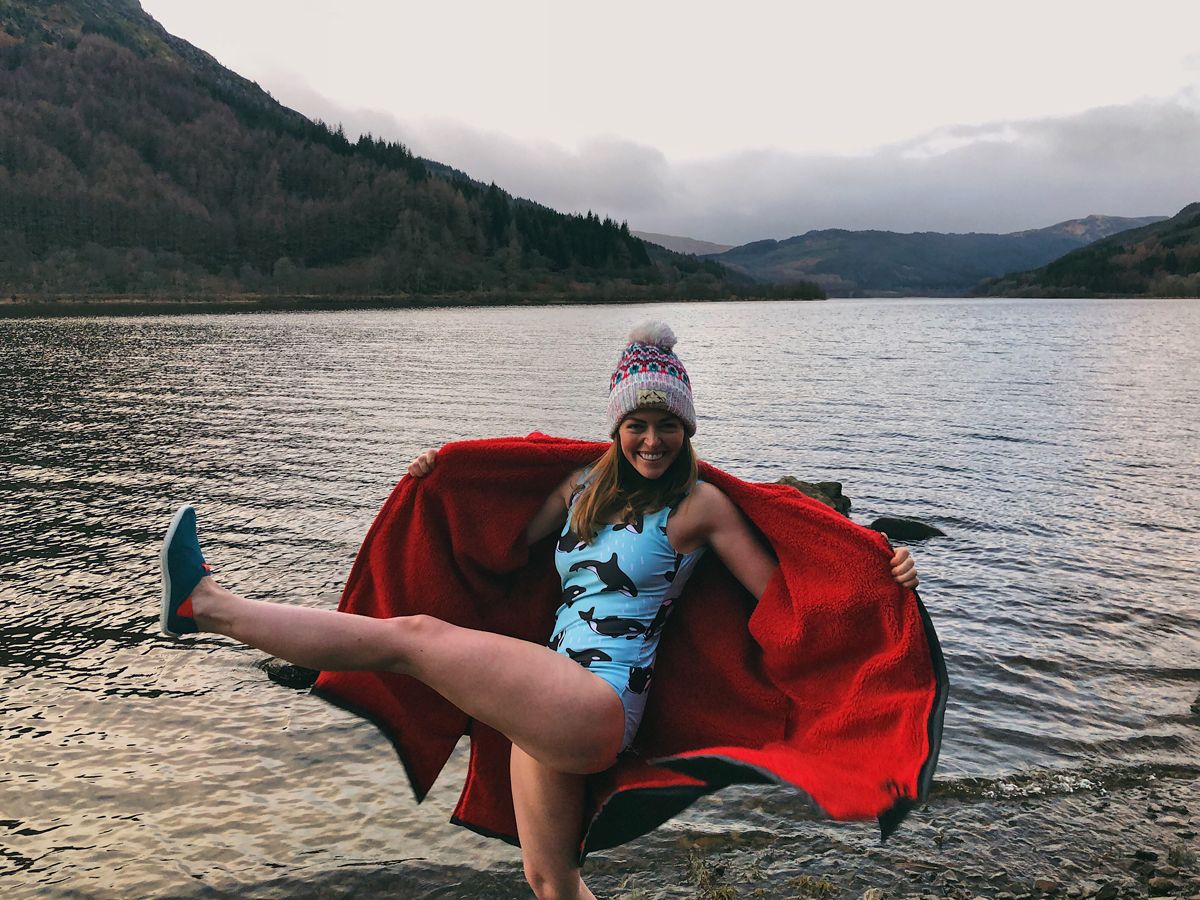 Bee Leask (Collect/ PA Real Life)
Her newfound confidence in the water also meant that, in December 2018, Bee learned to swim by taking just four lessons at her local leisure center.
"I went to four swimming lessons, and I know it sounds weird, but I read up online about the technique for long distance swimming and managed to practice a bit and self-teach myself," she said.
And in May 2019 she swam 1.9km in the sea in Minorca as part of a triathlon – made up of three sequential multi-sport endurance races.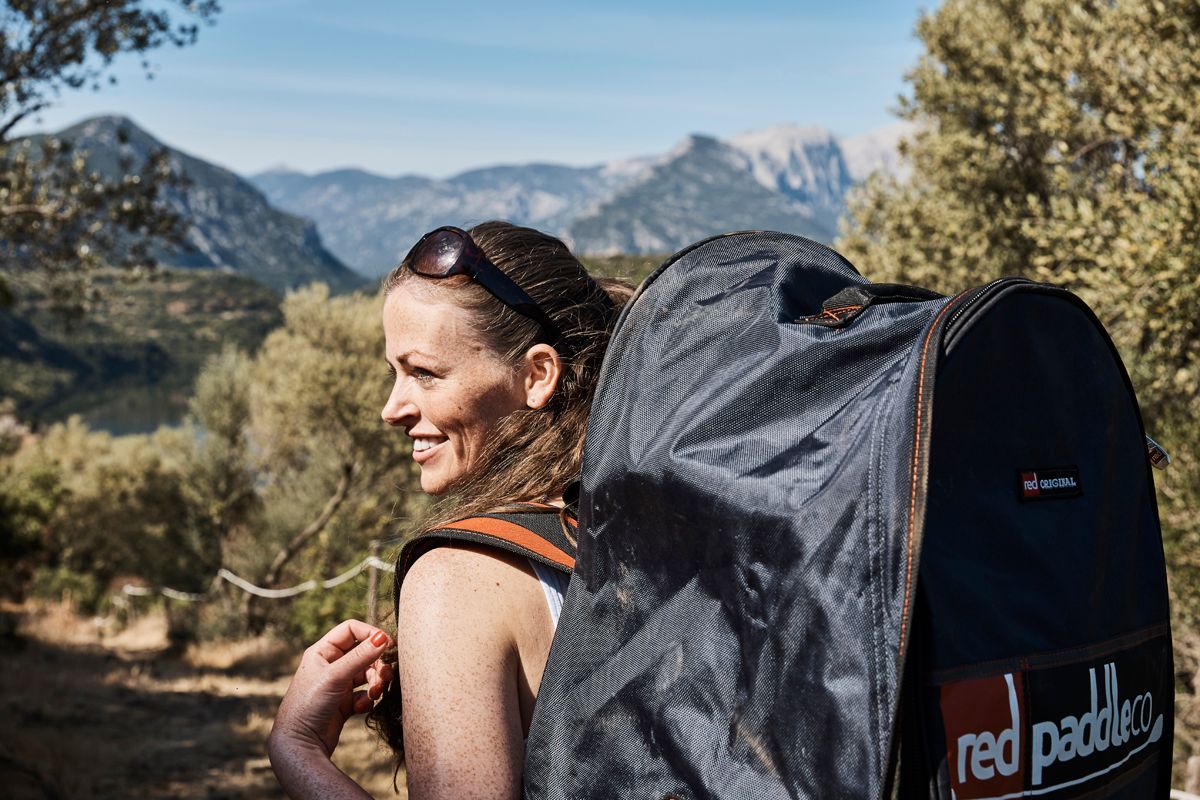 Bee Leask (Red Paddle Co/ PA Real Life)
"I was so scared before I did it," she said. "But when I completed it, especially the swimming part, it was exhilarating."
Bee, who admits her sense of adventure was dampened between her teens – when her family left Shetland and moved to Glasgow – and her late twenties, now loves nothing more than exploring her native Scotland alone.
But she warns that solo mountaineering in the Munros – the name given to Scottish mountains over 3,000 feet tall – can be perilous.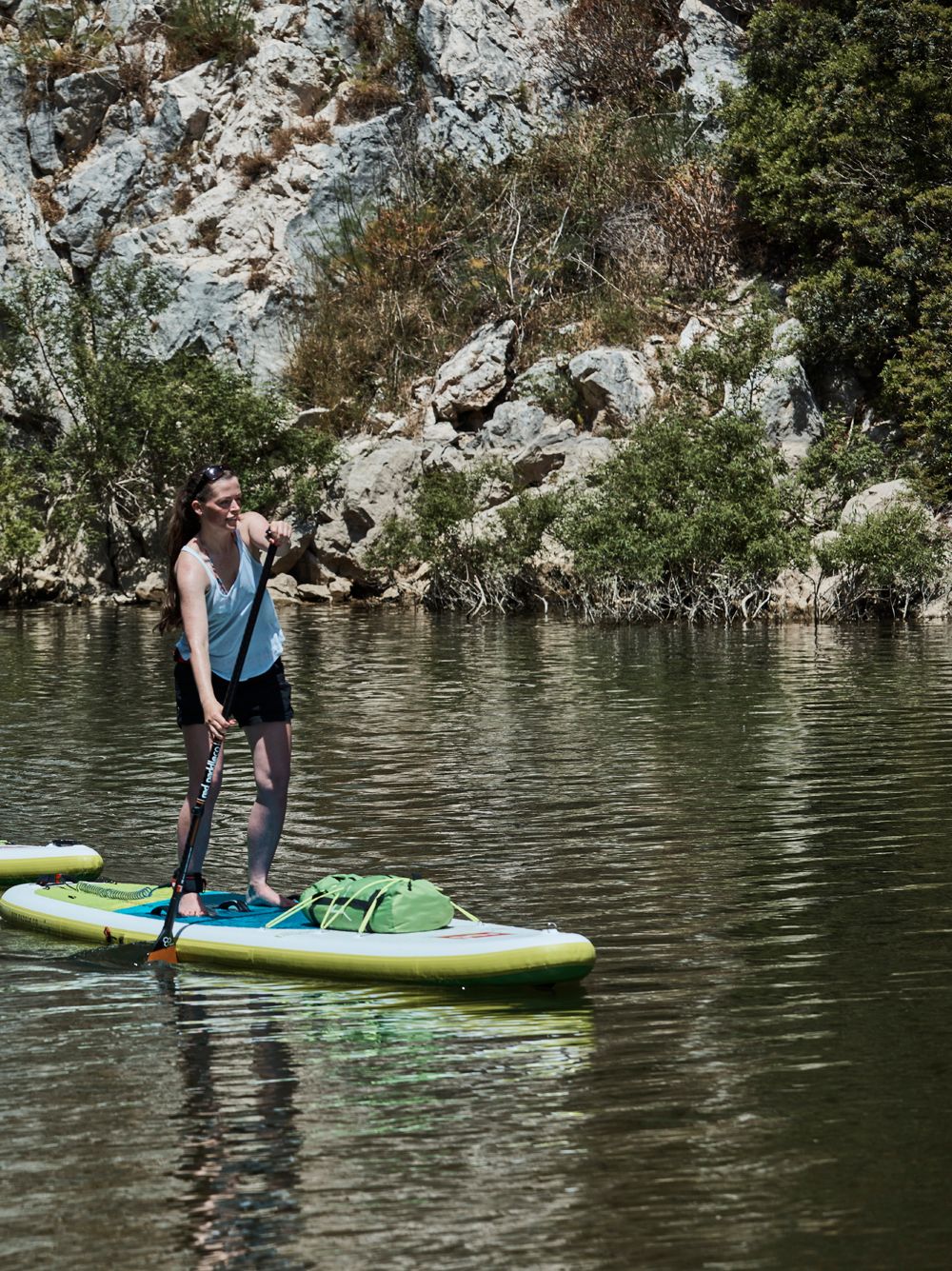 Bee Leask (Red Paddle Co/ PA Real Life)
She said:
"I had a tricky incident when I was climbing Ballachulish Horseshoe, which is a route with two Munros within it, but I set off too late in winter."
"I had just enough time to get to the first summit before dark, but after that I was plunged into darkness and I took a wrong turn."
"To make matters worse, my shoelaces broke, and I had no spare laces, it was a nightmare. I always carry a spare pair now, just in case!"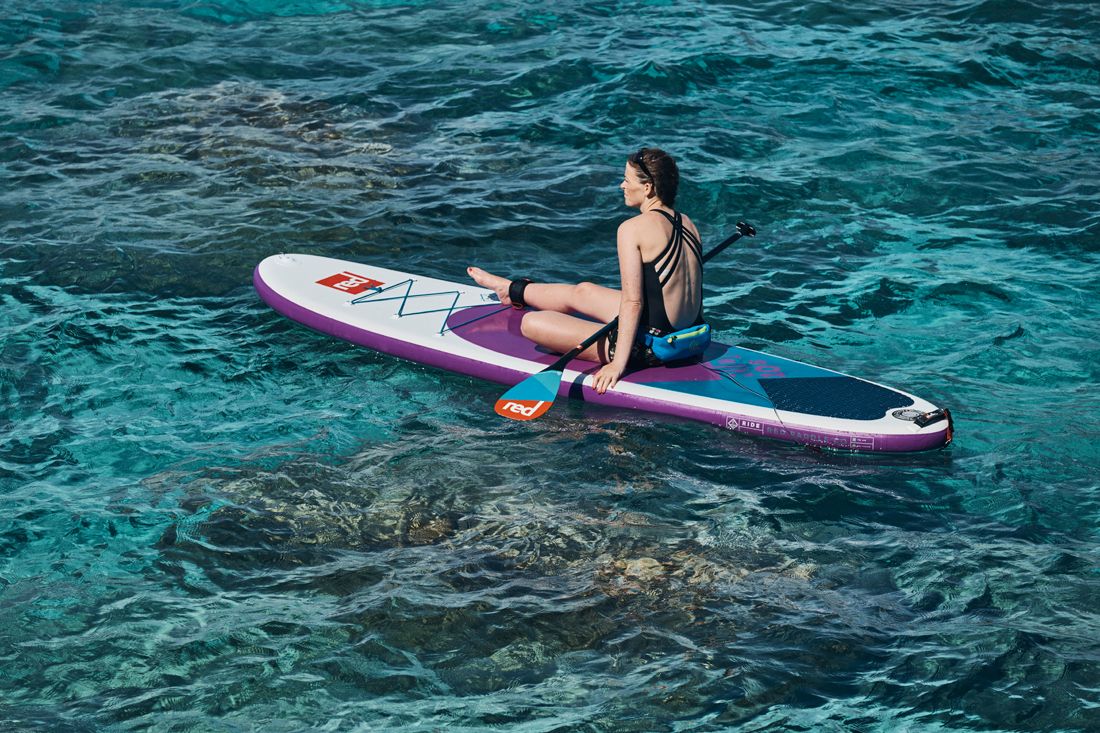 Bee Leask (Red Paddle Co/ PA Real Life)
Working full-time means Bee, who is single, seizes every opportunity to maximize her spare time – even fitting in a quick climb after work.
She said:
"I soon realized that if I wanted to get out and see as much of Scotland as possible I needed to put on my big girl pants and go it alone."
"If I wanted to camp for three days or venture to a mountain summit after work, more often than not no one would be around to come with me. So I built up the courage to do it by myself."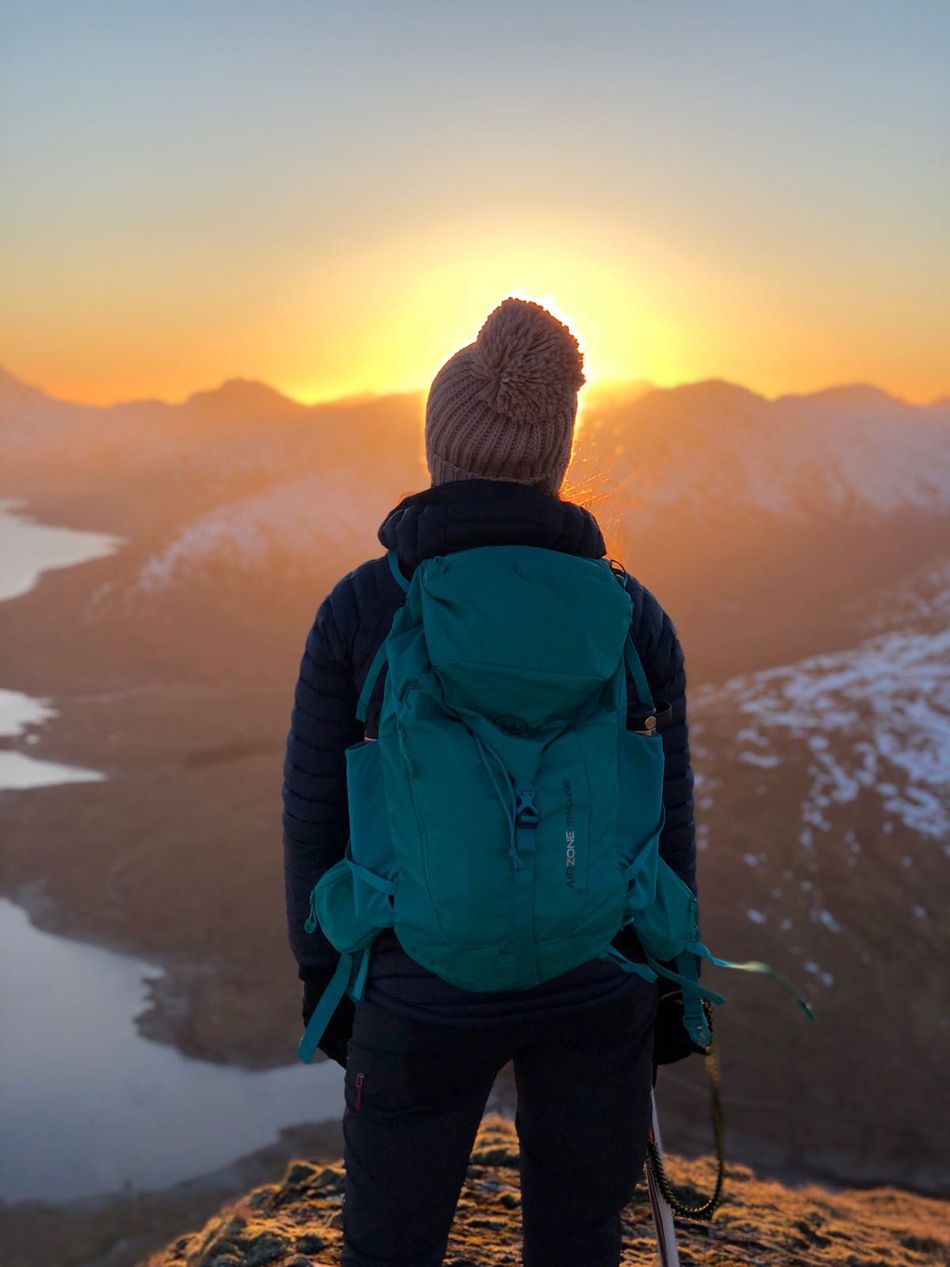 Bee Leask (Craig Allardyce/ PA Real Life)
Whether she is paddle boarding to Scotland's remotest islands, or camping for days on end with no one but sheep for company, Bee feels completely at home.
"I just love the exhilarating feeling of being outdoors – I am addicted to adventure to a certain extent," she said.
"It all began as a child on Shetland, which really was an idyllic upbringing."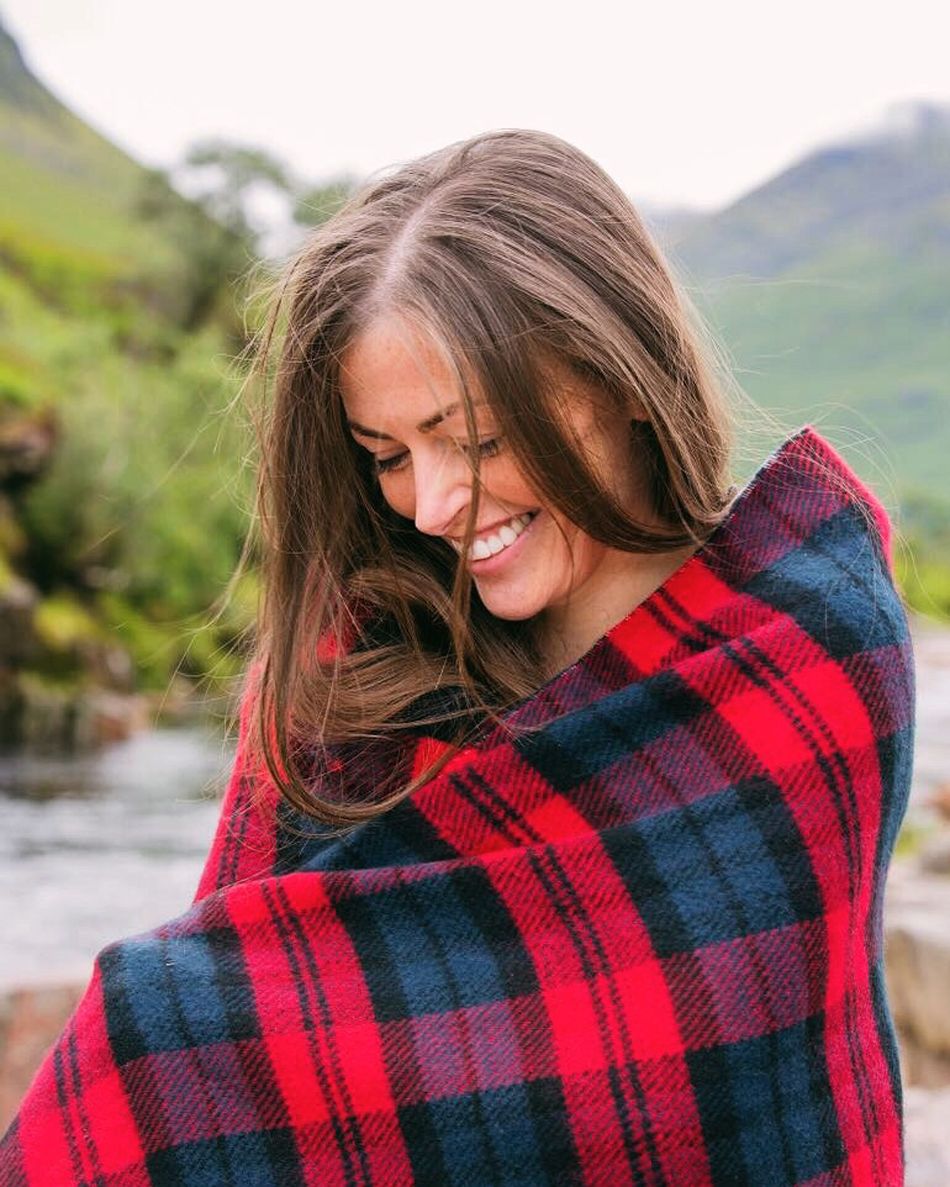 Bee Leask (Collect/ PA Real Life)
"My friends and I used to spend our days by the sea, building dens in abandoned croft houses, or cycling to the shop to get some sweets and then catching the ferry across to the northern islands," she added.
"The islands were our playground and we loved exploring them."
After a spell of adjusting to urban life when her family moved to Glasgow in her teens, Bee's sense of adventure was reawakened by her Highland visit in her twenties and she signed up for a series of challenges including the Glasgow half marathon, the London marathon, The Rob Roy challenge, and the infamous Iron Man.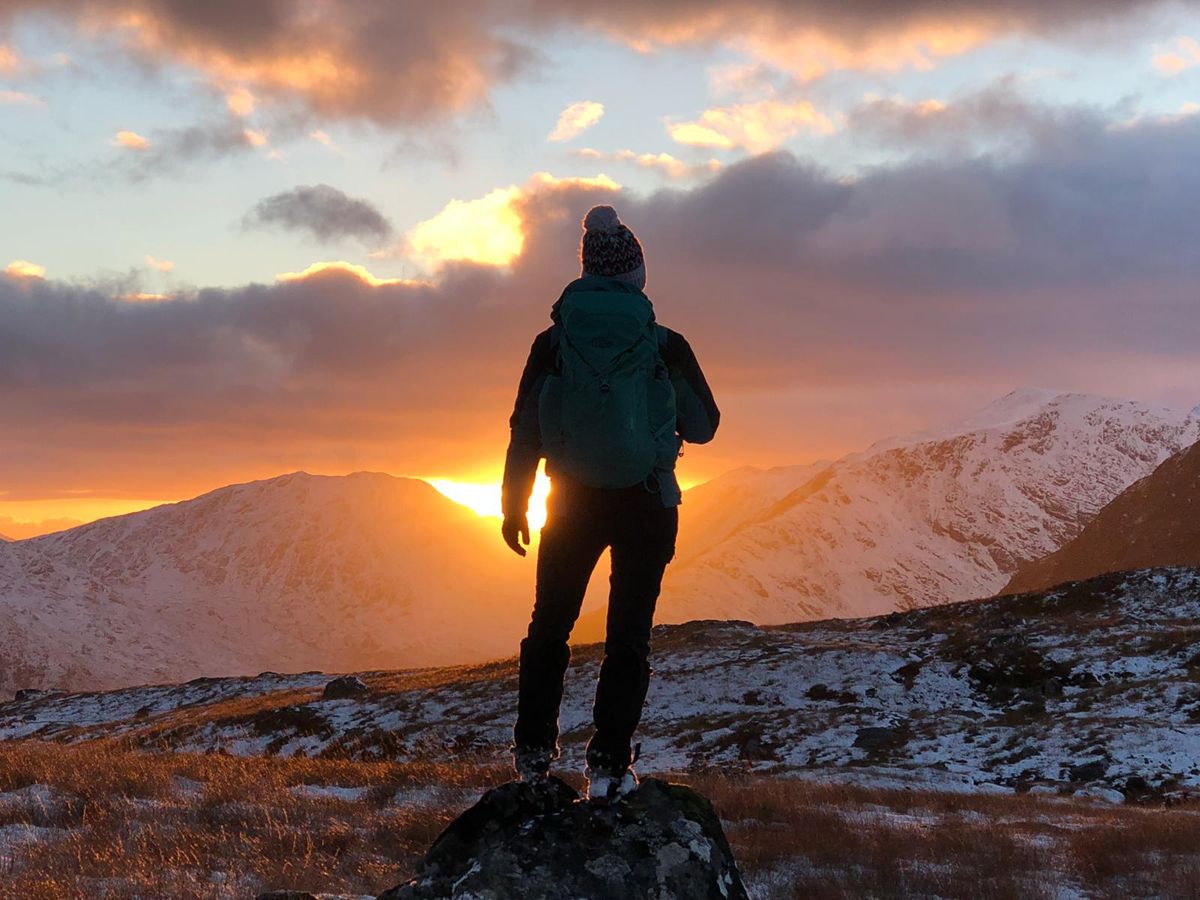 Bee Leask (Collect/ PA Real Life)
"I loved pushing myself to see if I could do it – I'm not a super fit person at all, I have to work hard at it," she said. "But it's worth it for the amazing feeling you get when you complete a challenge."
Meanwhile, the breathtaking scenery she saw when she started her mountaineering challenges had to be shared, so she posted photos to Instagram.
"I saw all these amazing views and I was overwhelmed by how beautiful they were," she said.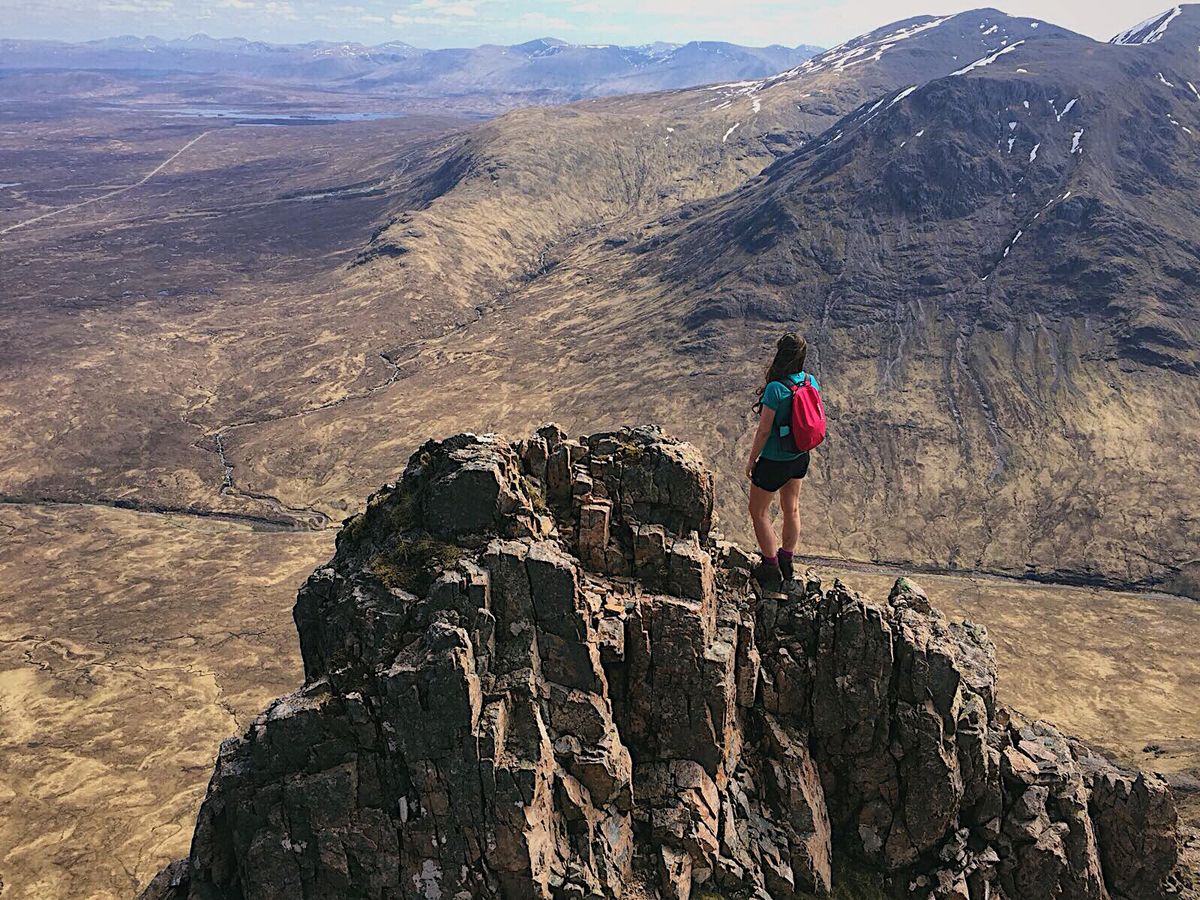 Bee Leask (Collect/ PA Real Life)
Now a seasoned adventurer – although she does not think she is quite at Bear Grylls' standard yet – Bee says it did not happen overnight.
"I think the only reason people call me Bear Grylls is because of my name 'Bee Grylls'," she laughed.
"It's very flattering but I'll take it, it's not a bad thing to be known for, being the female Bear Grylls."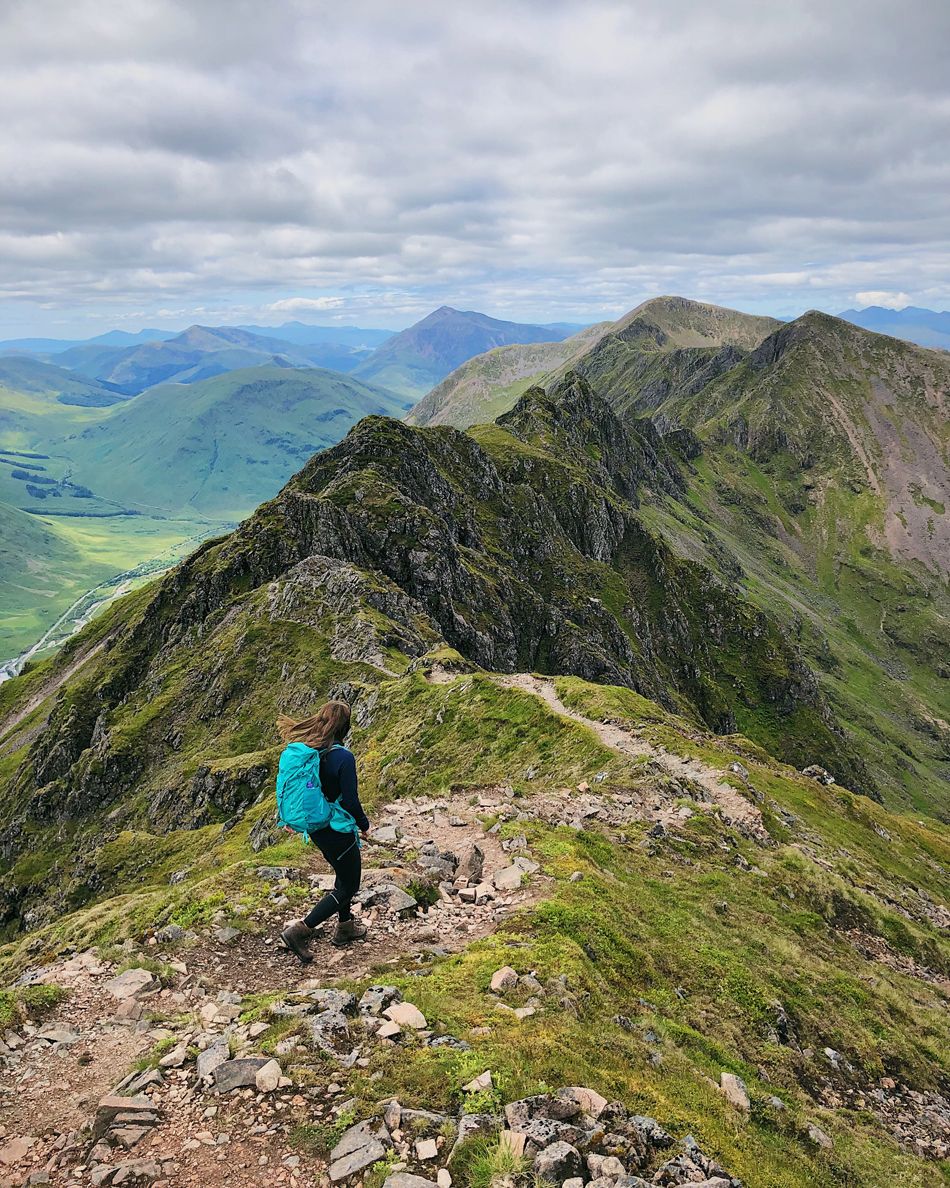 Bee Leask (Craig Allardyce/ PA Real Life)
She continued:
"When I started doing this, I took baby steps. Not all adventures have to be epic."
"On my first ever solo camping trip I went somewhere familiar in case something went wrong. I don't know what could've gone wrong, because I was on the side of a hill with lots of sheep – but just for peace of mind."
Now her ambition is to climb all 282 Munros.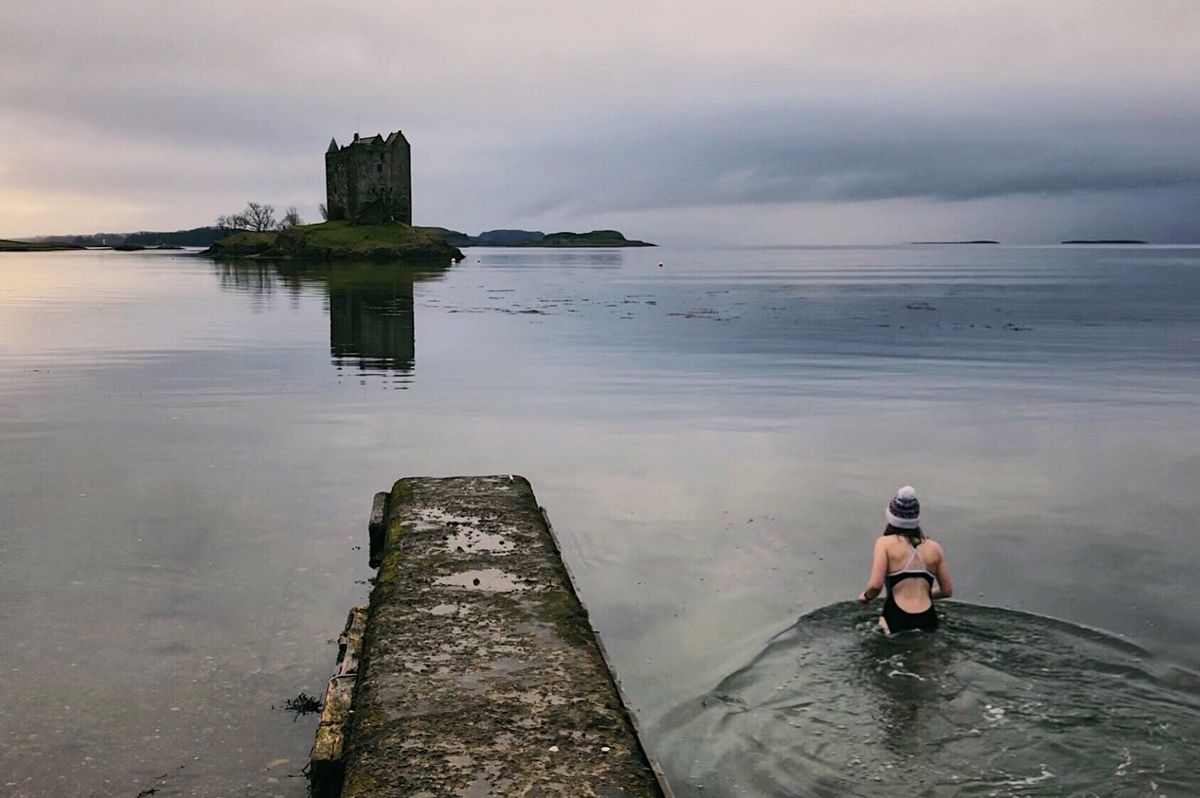 Bee Leask (Collect/ PA Real Life)
She said:
"It's just about finding the time to fit them all in."
"Some take just three or four hours to climb, but others can take up to 12 hours."
"Still, the views are well worth it. If it's warm enough, it's lovely just to sit at the summit for a few hours and eat some lunch."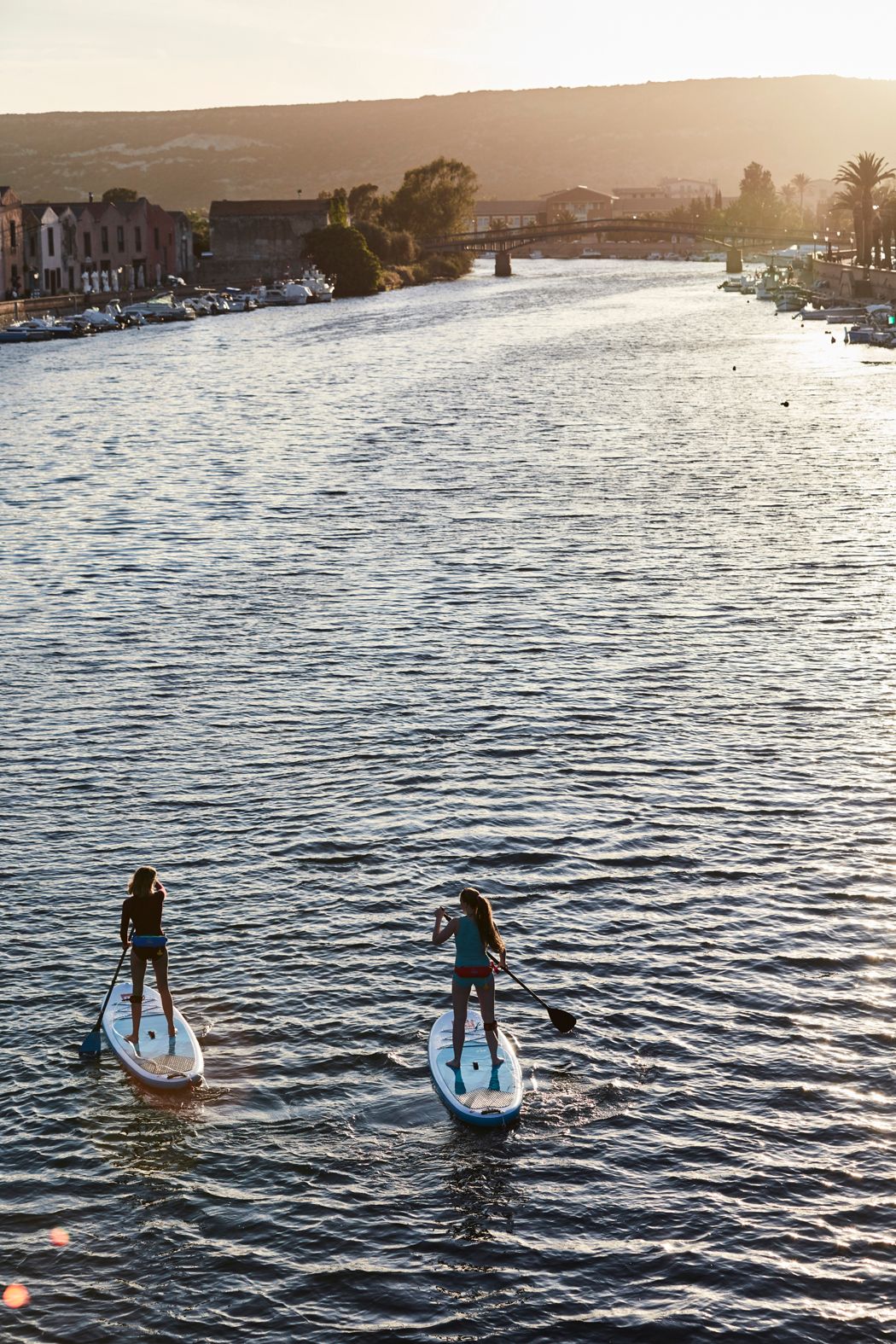 Bee Leask (Red Paddle Co/ PA Real Life)
And while once she thought nothing would ever help her to beat her fear of water, she now loved both paddleboarding on and swimming in the Scottish sea.
"You do get used to swimming in Scottish waters, even if it is a wee bit cold," she said. "When you jump in you get that feel good factor and a rush of endorphins, which can be addictive."
"You can build up stamina to stay in the water for longer, and now on a cold winter day when the water is literally freezing is about one minute without a wet suit on."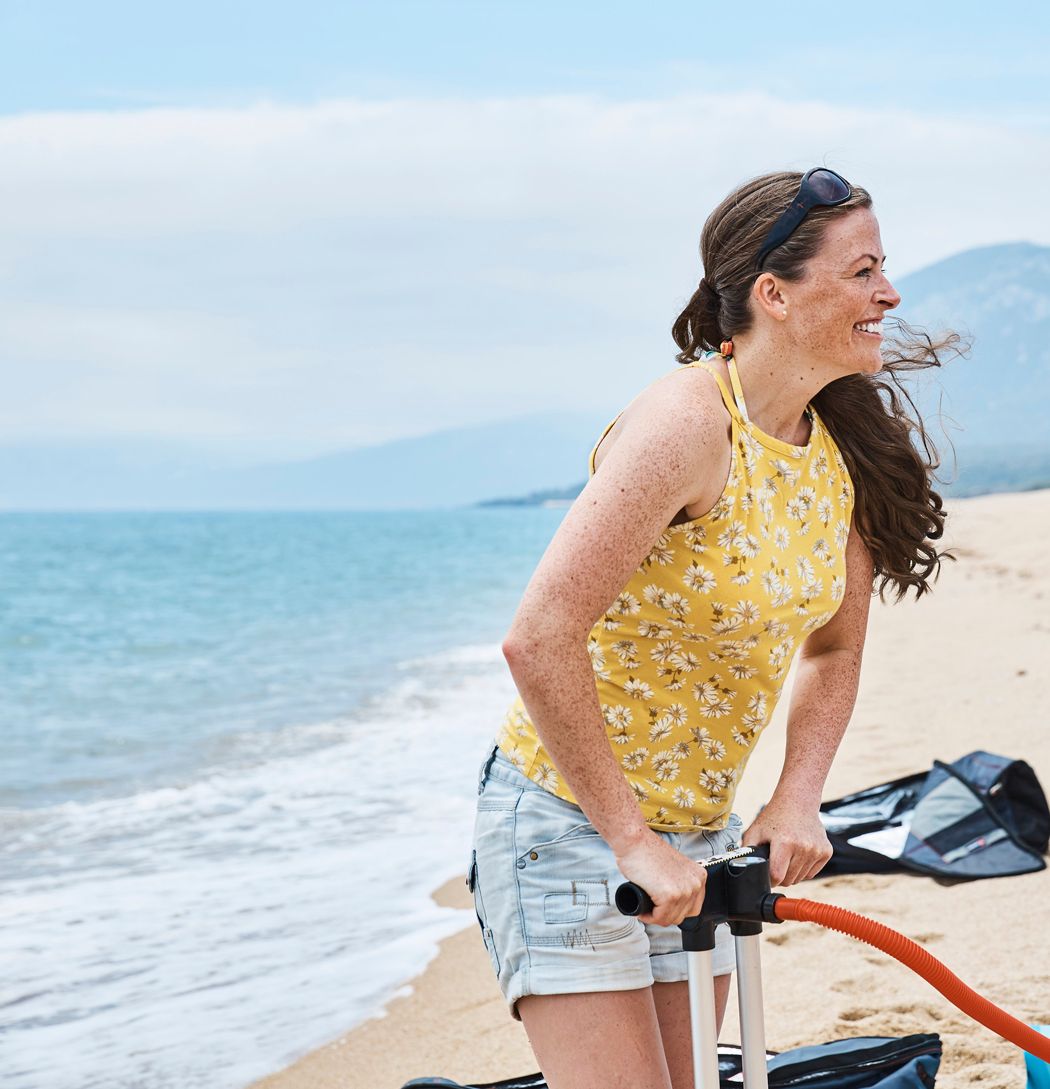 Bee Leask (Red Paddle Co/ PA Real Life)
She concluded:
"Still, I adore Scotland – whatever the weather. In summer we get some spectacular sunny days and it stays light until 11pm, which means plenty of time for exploring."
"I may be biased, but, to me, there's never bad Scottish weather – only bad clothing!"
"And some of the best days I've ever had have been by the beach when it's been wet, windy, and I've had the salt air in my face, there's nothing quite like it."
Red Paddle Co offer stand up paddle boards – ideal for both beginners and experienced paddlers. See more at redpaddleco.com.