One of the central stories in James Cameron's Titanic is a doomed gambler who says he's king of the world setting sail on a sinking ship.
So one could argue that it resembles Donald Trump's presidency in more ways than one.

---
That argument was bolstered on Monday when Trump received the winners of the World Series—the Washington Nationals—at the White House.
As various players made remarks at the official reception, catcher Kurt Suzuki unexpectedly donned a Make America Great Again cap in support of Trump.
The President was clearly giddy at the surprise endorsement—so giddy that he caught Suzuki in a cringeworthy hug from behind.
Watch below.
The image ended up overshadowing Suzuki's endorsement of the President.
And the sight seemed familiar to some.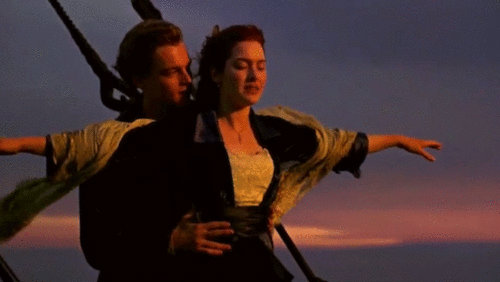 Giphy
The Titanic memes soon came rolling in.
Unfortunately for Trump, the Titanic memes were just the tip of the iceberg.

While a few Nationals players may be batting for Trump, Nationals fans made their feelings toward the President clear when he showed up to game five of the World Series only to be inundated with boos and chants of "Lock him up."

At least Leonardo Dicaprio had better hair.