Nigerian born writer, Reno Omokri, took to Twitter to discuss depression and boy did he get it all kinds of wrong.
---
This isn't the first time Omokri had caused controversy with his ideas about how people should live their lives. Back in February, he sent out a message that caused quite a bit of backlash from social media.
In the post he directed his thoughts to women, saying:
Dear women

When men have sex with you,they deposit some of their personality in you through their discharge. Having multiple men discharge into you negatively affects your psyche and personality. God designed women to be recipients of only their husband's discharge.
Yeah, he said that.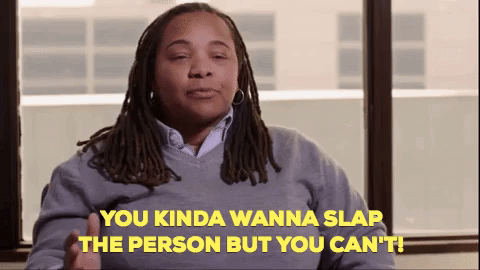 media.giphy.com
So it is no big surprise that Omokri is offending people once again. This time it is his incredibly insensitive comments about depression that have people reeling.
In his latest grab for attention he says:
Are you depressed? Ask yourself these questions:

* Do you have a home?
* Do you have food?
* Are you healthy?
* Do you have family?

It people who don't have these can be happy, then what reason do you have to be depressed? You are more blessed than half of humanity
Yeah, he said that.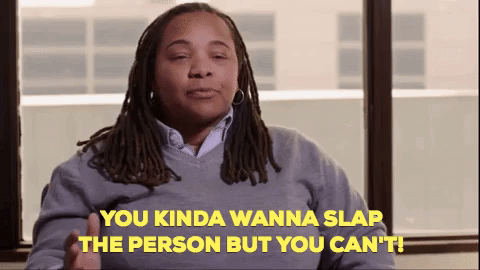 media.giphy.com
It didn't take Twitter long to set him straight.
Luckily, people ignored this nonsense and were there to support each other.
A self reflecting person might have hit the delete button.
Omokri hasn't apologized or removed the tweet so the people continue hammering him.

This person may have spoken for everyone.
If you or anyone you know is suffering from depression, here are some resources that may offer assistance. .
National Institute of Mental Health (NIMH)
National Alliance on Mental Illness (NAMI)
American Psychiatric Association (APA)