Thinking of trolling television personality Andy Cohen on social media?
A word of advice?
Don't.
When the Bravo executive and Real Housewives figurehead recently got called out in his DMs by a random on Instagram who had something to say about his parenting, Cohen got the last word and revenge.
Cohen not only shot the troll down like a Real Housewife batting away a bankruptcy rumor, he then posted the entire conversation on his public profile to make sure the person learned their lesson.
See the post below.
Cohen has a two-year-old son named Benjamin, who was born in February 2019 via surrogate. As a gay man who is a single father, Cohen faced no small amount of criticism since Ben was born.
And in this case at least, he was not about to take it lying down.
As Cohen showed in the screenshots, the internet stranger dropped into his DMs with unsolicited advice:
"You should try and be a better person for your son."
Cohen responded simply by asking the person to clarify what it is he's doing wrong as a parent—a turn of events the troll was clearly not expecting, because they didn't have an answer.
They simply replied:
"Oh wow didn't expect a response. I was just being a troll. You're doing fine. [Sorry.]"
Cohen replied with a reminder most celebrities have to issue all too often:
"I am indeed a real person."
But Cohen, as the paterfamilias of the Real Housewives franchise, is of course no stranger to shade.
So when the troll tried to tell him he "shouldn't confront trolls though," he had a perfect response that let the troll know this conversation was definitely over.
"You probably shouldn't troll people though."
Cohen's fellow Instagrammers applauded his handling of the troll—especially his fellow celebrities who've no doubt dealt with plenty of similar messages.
@savannahguthrie/Instagram

@andrewrannells/Instagram

@padmalakshmi/Instagram

@meetamyphillips/Instagram

@stephhollman/Instagram

@keeganmichelle_/Instagram

@nemavand/Instagram

@dandrasimmons/Instagram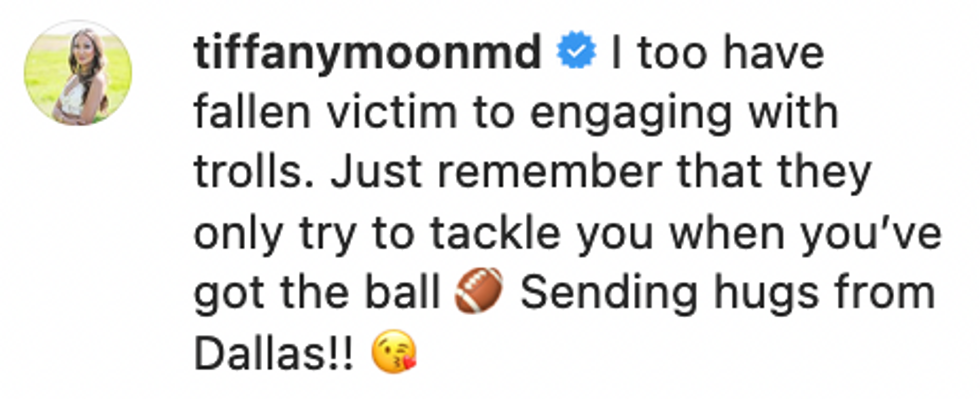 @tiffanymoonmd/Instagram
Let this be a lesson to all you trolls out there: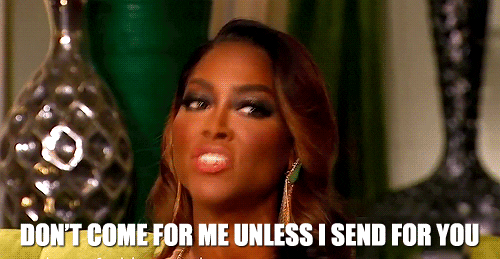 Giphy