Al Pacino has been a paragon of "cool" for decades, but the beloved actor just earned himself some more cool points with Twitter and it's all thanks to Jason Momoa and Shrek.
Yesterday, Momoa made an Instagram post of several pictures taken at artist and director Julian Schnabel's For Esmé – with Love + Squalor art showcase.
The last of those pictures in the Instagram post was Momoa around a dinner table with Schnabel and five other people.
One of those people was acting legend Al Pacino.
As popular as Momoa and the event were, Pacino's tech was the real star of this show. The design on his iPhone case caught some people's eyes and set off a mystery...
The solution to that mystery might be everyone's favorite thing on Twitter right now.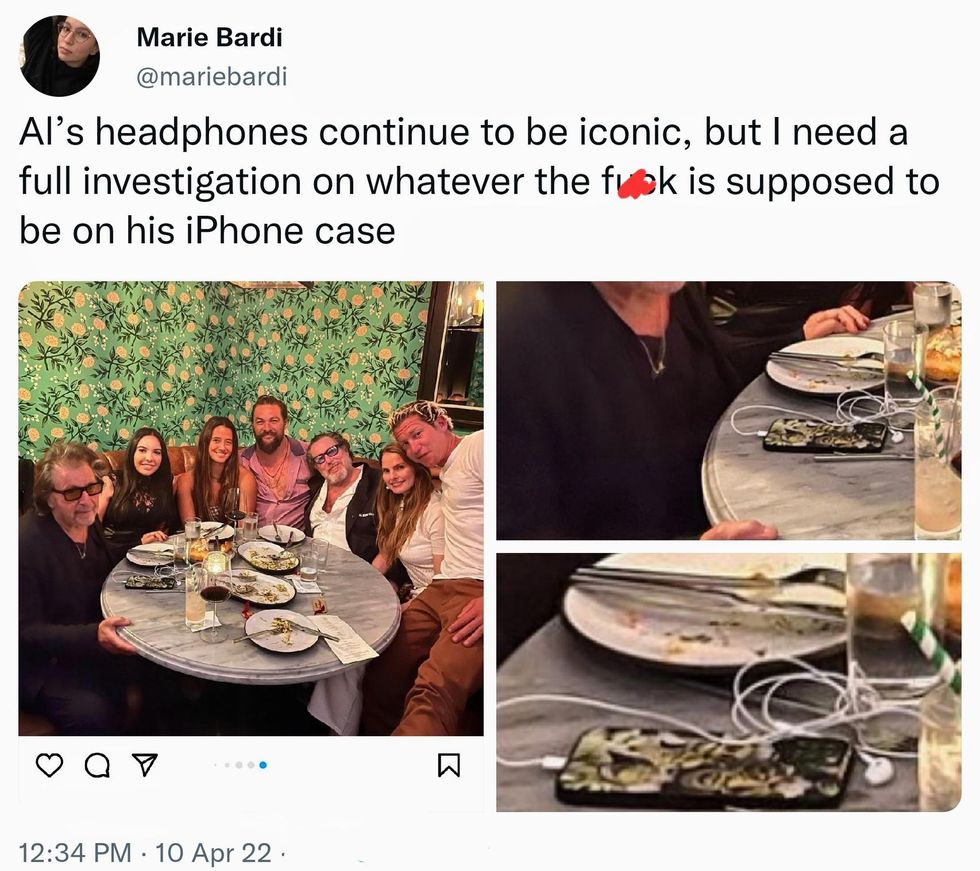 @mariebardi/Twitter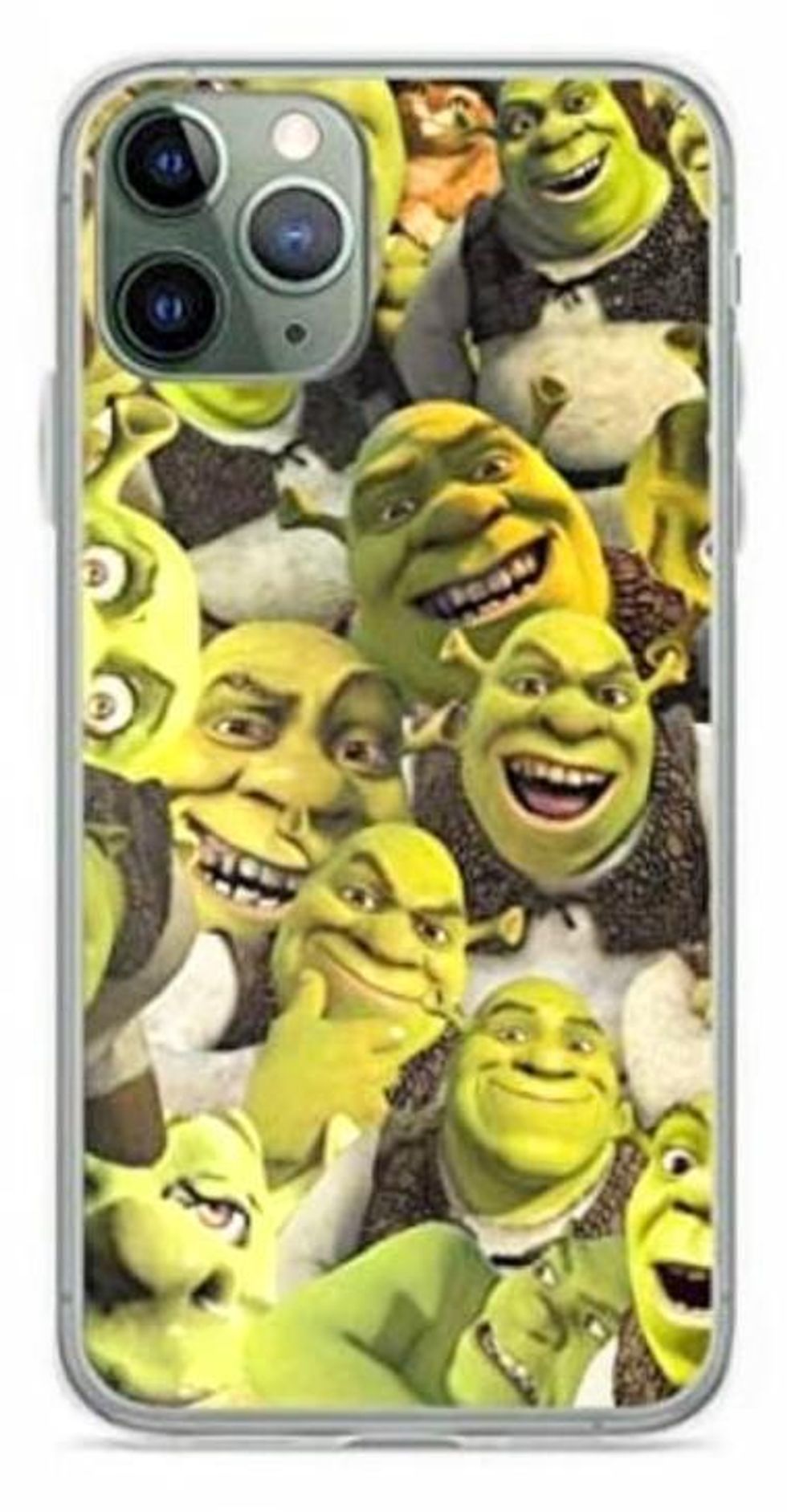 @mariebardi/Twitter
People were skeptical.
But then the case was spotted in other photos.
There's just something about an actor of Al Pacino's magnitude and caliber loving Shrek enough to proudly flaunt a Shrek phone case at multiple A-list events that hits Twitter in the feels in the best way.
Long story short, Al Pacino has a phone case covered in Shrek faces and Twitter is living for it.
There you go folks.
Enjoy that little bit of absolutely useless—but unexpectedly delightful—bit of information. May it inspire you to shamelessly stan the silly little things you love.
Now, if you'll excuse us, we've clearly got some phone case shopping to do.