A maid of honor who optimistically ordered a size 16 gown for her best friend's wedding, went on to shed 154 pounds after seeing her "horrific" photo in the dress.
The size 16 gown needed altering to a size 22 before it would fit her.
---
Horrified when panels had to be added to the pale green satin frock at a fitting just weeks before her pal Kelly Dwyer's big day, Helen Wood said that at 259 pounds she "stood out like a sore thumb" in every picture.
Helen did not feel comfortable in her own skin. She knew she needed to make a change so she would feel good about herself again. For Helen, that meant losing weight.
Sobbing when she saw the photos, a part-time business support officer for the Manchester courts and mum-of-two Helen, of Blackburn, Lancashire, England vowed never again to be a "fat bridesmaid."
She followed a weight loss and exercise plan and dropped to a size 10, weighing 140 pounds.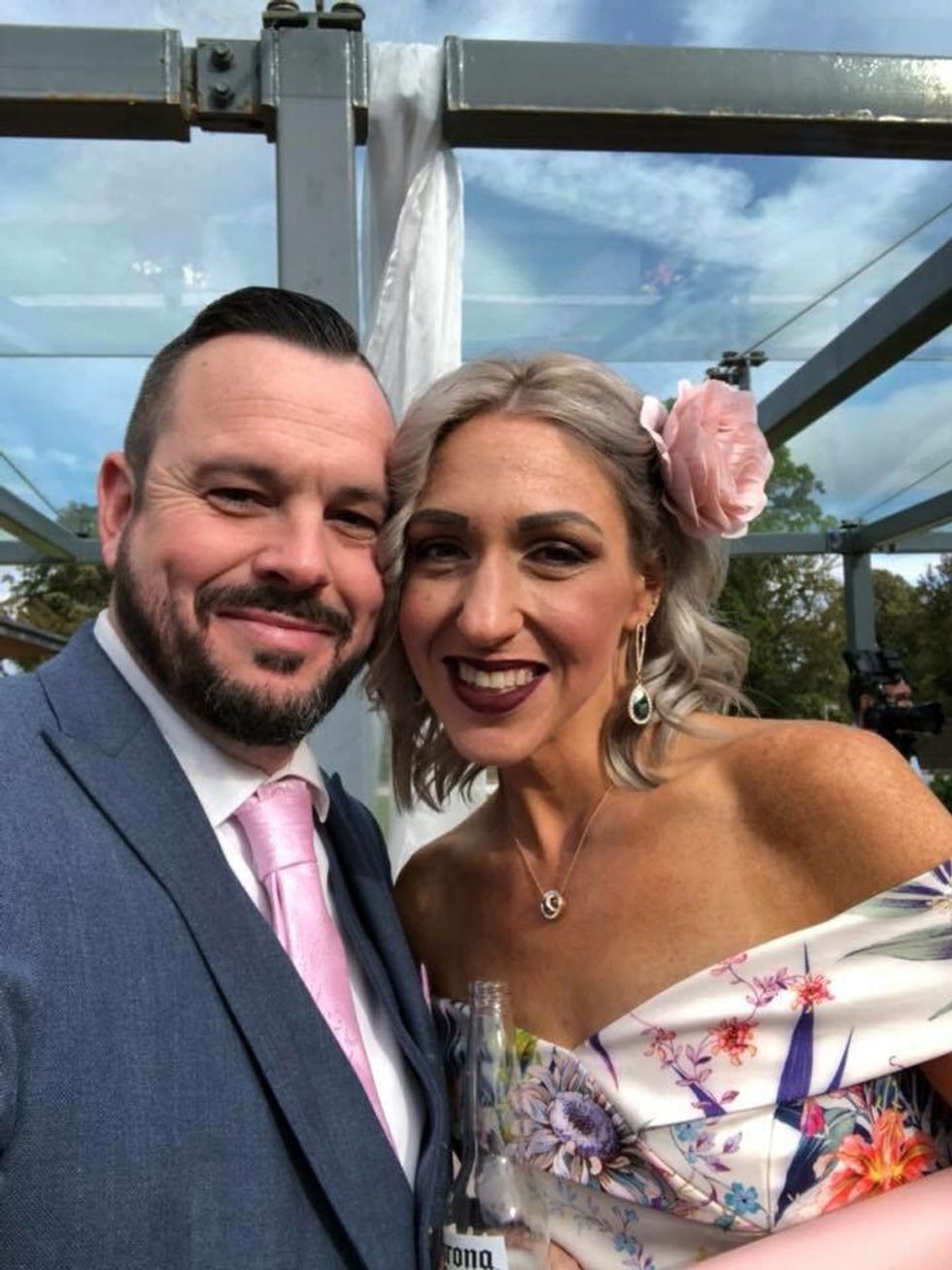 Helen is transformed, with husband Matt (Collect/PA Real Life)
Married to salesman, Matt—dad to her children, Jack, four, and Emilie, two—she said:
"It was horrendously embarrassing for me, watching my best friend get married and feeling like the fat bridesmaid."
"I stood out like a sore thumb in all the pictures, and when I actually saw the images taken I cried and cried."
Always overweight growing up, Helen lost 112 pounds in 2006—dropping down from 294 to 182 pounds—thanks to diet and exercise. But she gained it back after meeting her husband online six years ago and having children.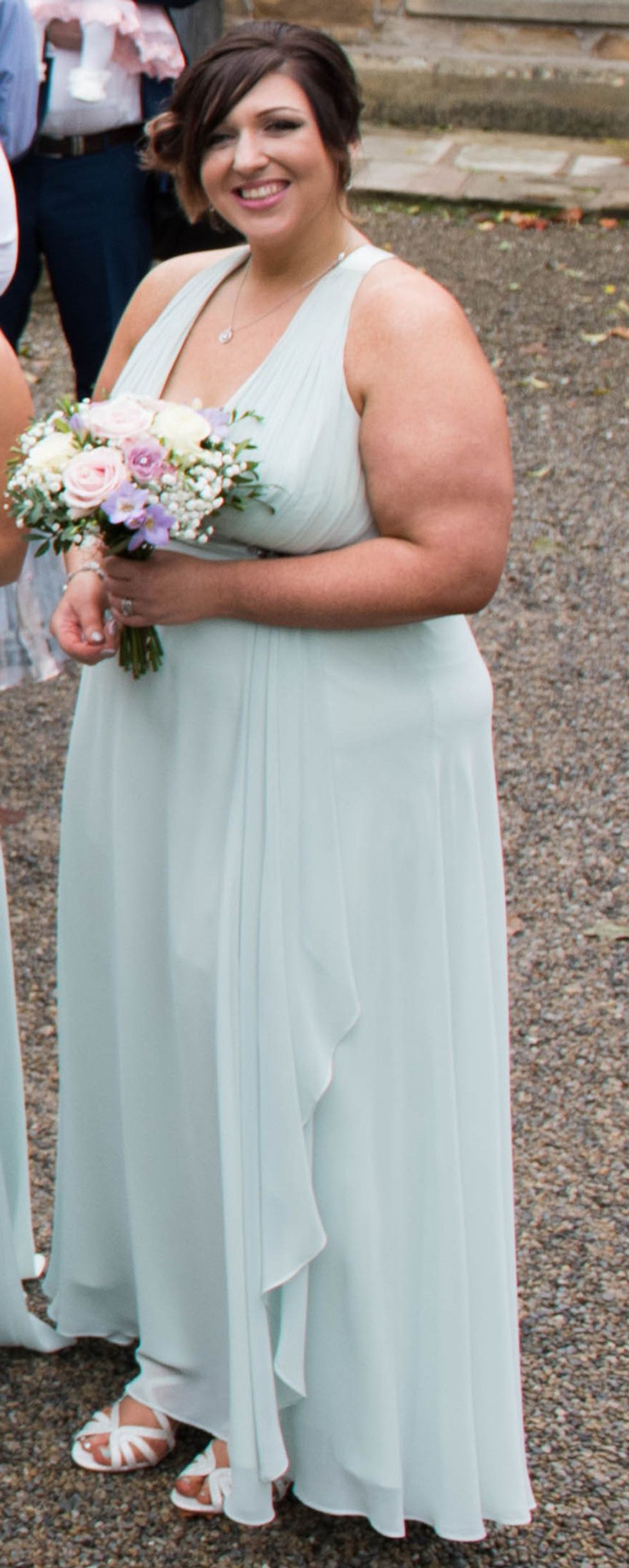 Helen as maid of honour at her best friend's wedding PA Real Life/Abbey Studios of Whalley
Helen wore a snug size 26 clothes at her biggest. She recalled:
"Matt was working in Manchester when we met, so I would stay over a lot and we'd go out for dinners, have drinks and life became really comfortable."
"I'd lost the weight before by cutting out the rubbish and exercising every day, but I gave all that up when I met Matt and we fell in love."
Skipping breakfast, Helen would snack on potato chips, before having a cheese and ham sandwich with a chocolate bar for dessert at lunch and a double portioned pasta meal, slathered in creamy tomato sauce for dinner.

Helen and daughter Emilie, now (Collect/PA Real Life)
But her real downfall was her nightly ritual of scoffing a family-size bar of chocolate with a cup of tea in bed.
Eating 5,000 calories a day while never exercising and after giving birth to Jack in 2014, Helen stated she made no effort to shift the "baby weight." Then, after having Emilie in July 2016, Helen's weight rose dramatically to a size 22.
But with her best friend, Kelly, due to marry that October and a size 16 dress bought for the occasion, Helen panicked.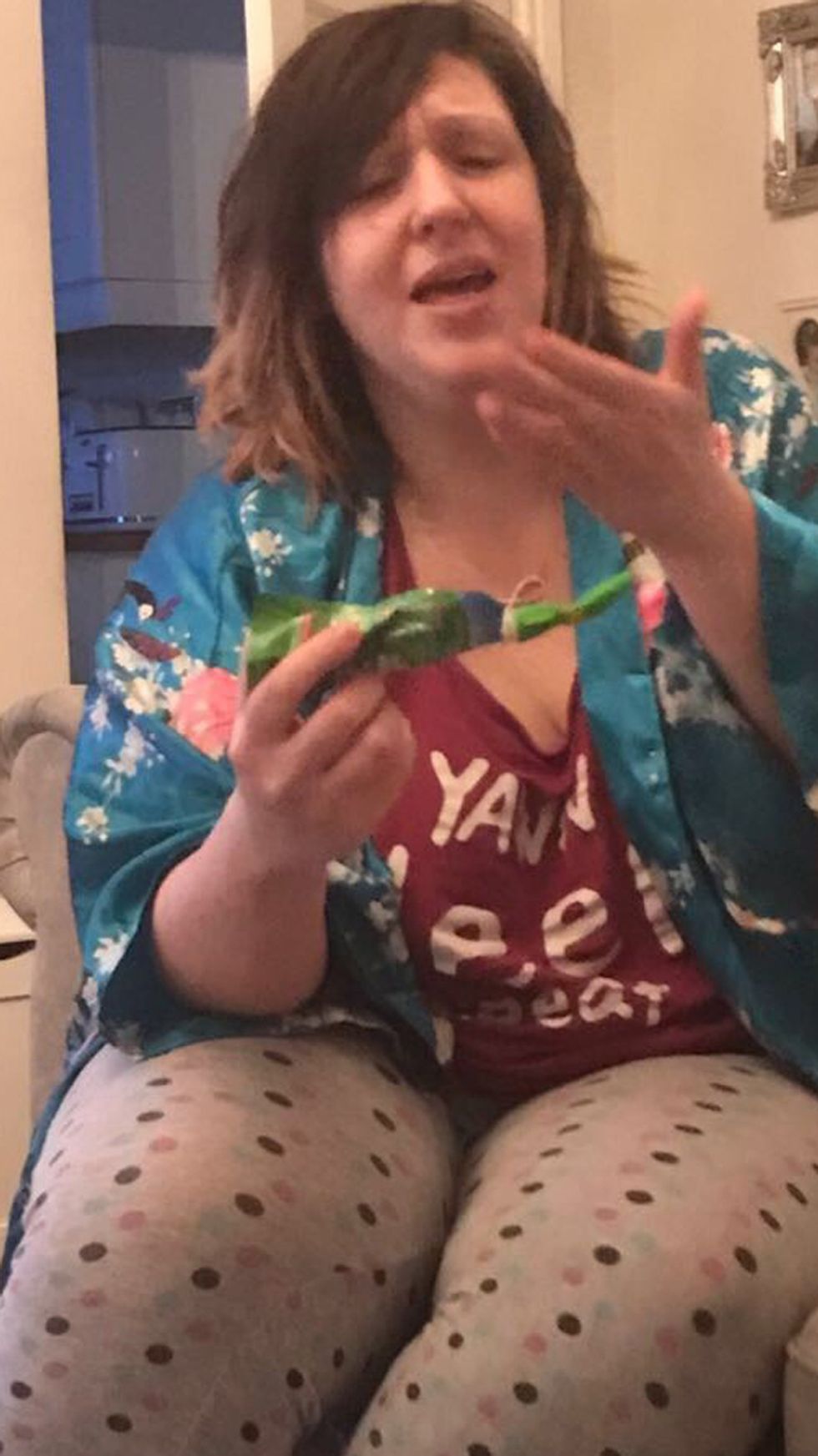 Helen weighing 259 pounds in 2017 (Collect/PA Real Life)
She said:
"I was so touched when my childhood friend Kelly asked me to be her maid of honor, and with just three months to go until the big day, I was determined to get into the gown, but deep down knew I wouldn't."
"With a new baby and a toddler, I struggled to find the time to concentrate on my weight so, before I knew it, the wedding was weeks away and I was still fat."
Knowing the dress would never fit, she visited a tailor, asking her to make it bigger by adding panels into the sides, so she could wear it.
"It was horrendously embarrassing for me, watching my best friend get married and feeling like the fat bridesmaid." - Helen Wood

She said:
"I looked different to everyone else and really stood out. Another bridesmaid was pregnant at the time and I actually looked bigger than she did.
"The dress wasn't the same as everyone else's because of the alterations and I felt larger than I ever had."
"I made Matt delete all the photos he took of me and cried my eyes out."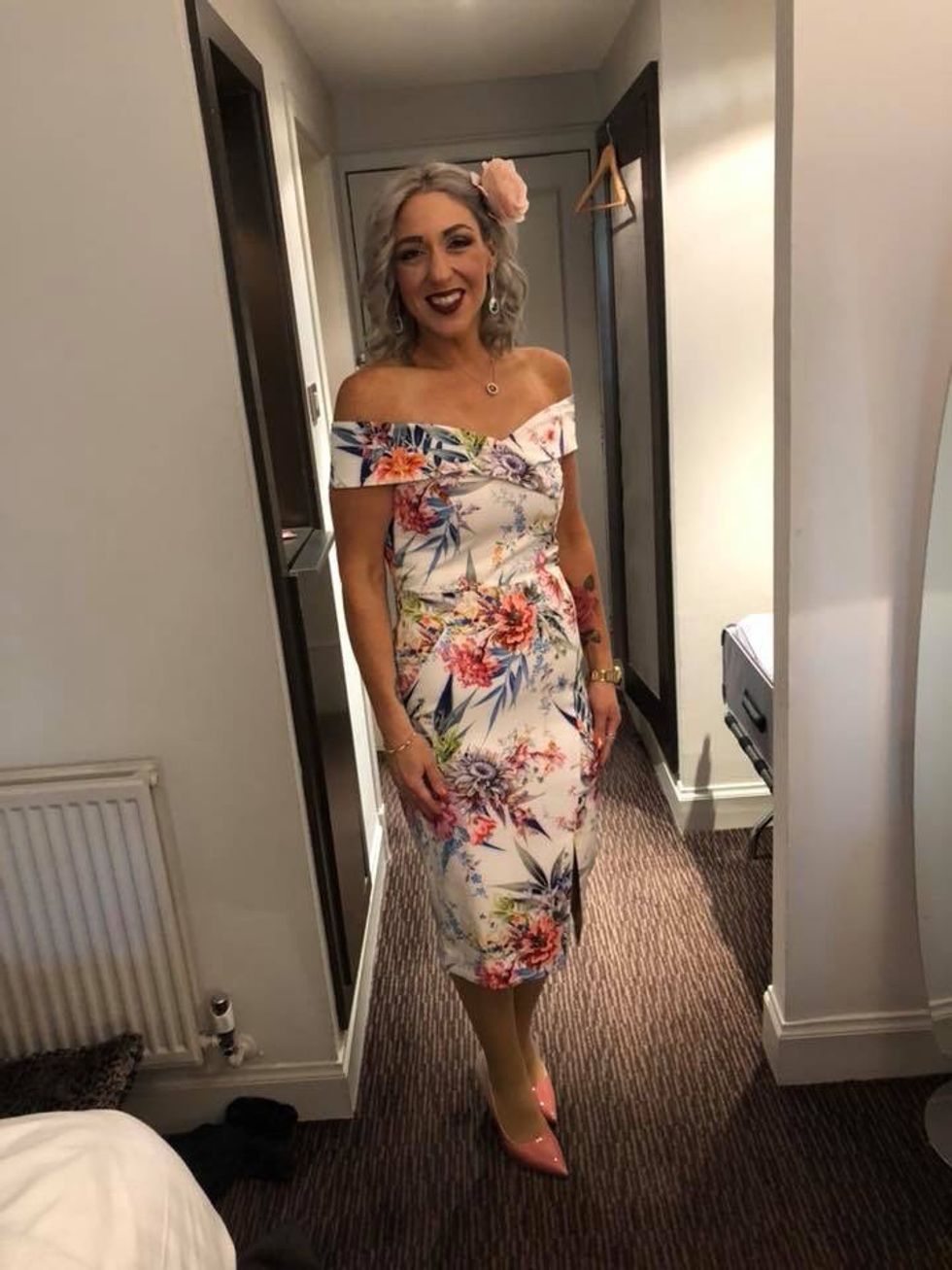 Helen is a size 10 now (Collect/PA Real Life)
Vowing to change, it took Helen seven months to summon the courage to contact the weight loss company, Cambridge Weight Plan.
She said:
"My mum suggested I gave it a go, as they offer one to-one support and create a personalized plan."
"I couldn't face going to slimming classes and being with lots of people I didn't know."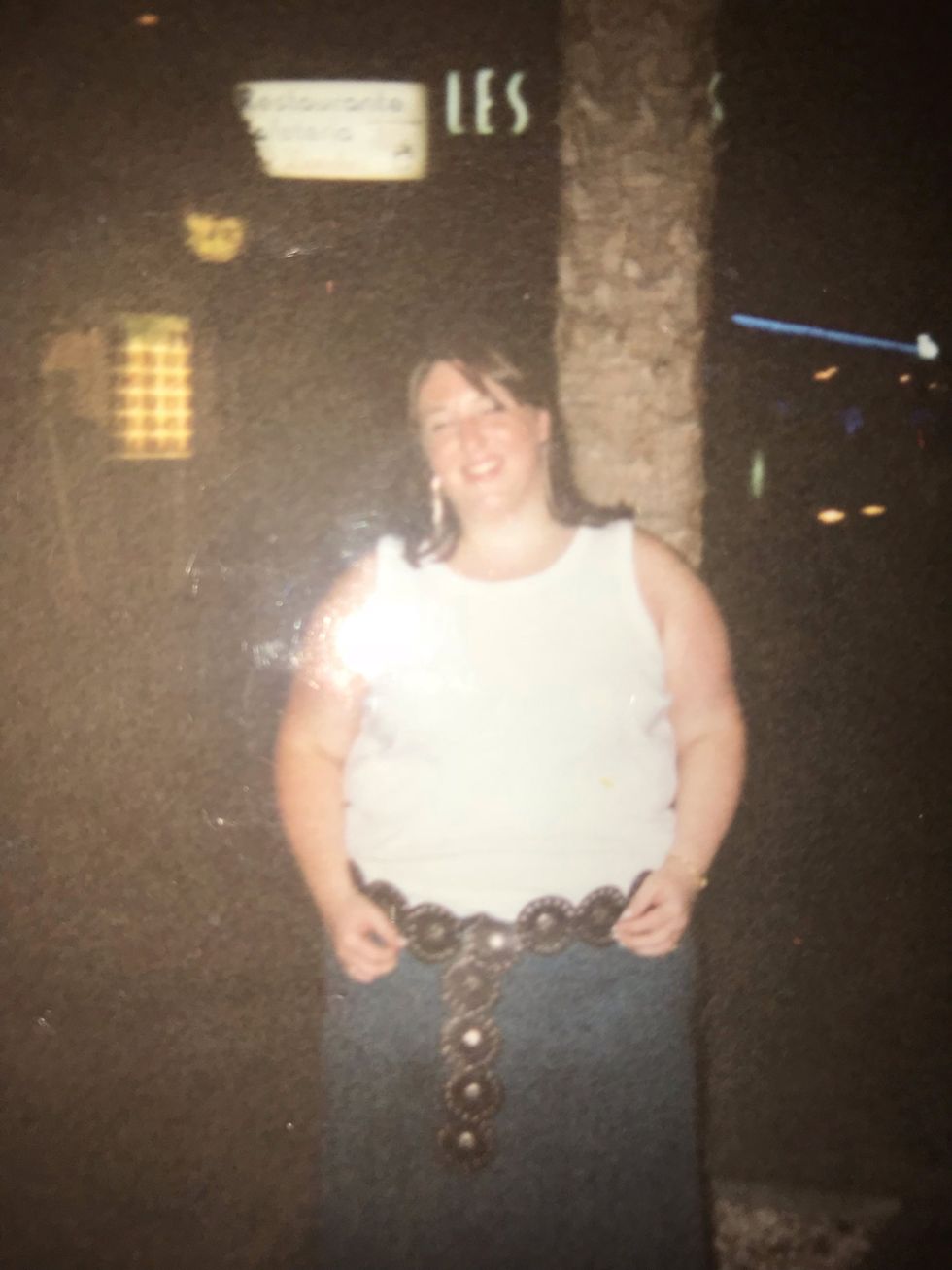 Helen weighing 294 pounds in 2004 (Collect/PA Real Life)
In her first two weeks, Helen lost 12 pounds by eating and drinking only the Cambridge Weight Plan products, before slowly incorporating exercise into her regime, too.
Now, 17 months on, she has become a Cambridge Weight Plan consultant and has never felt better.
"I've got a split-picture on my phone background – one photo is of me now and one is me at my largest. When I showed my little boy, he didn't know who the larger woman was."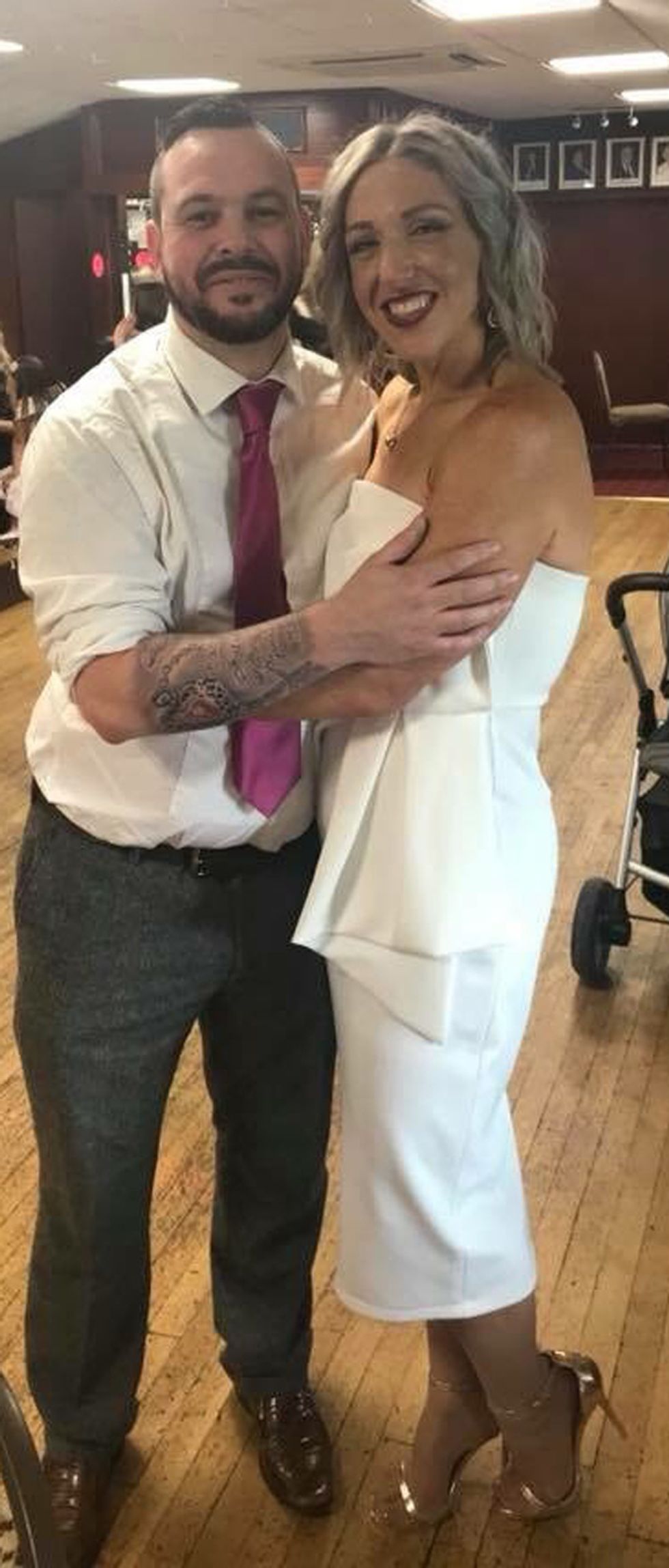 Helen and Matt now (Collect/PA Real Life)
She continued:
"I said, 'It's Mummy,' and bless him, he looked so confused. Even colleagues at work, who I haven't seen for a while, walk past me or do a double-take."
Still eating Cambridge Weight Plan products – like shakes and snacks – Helen also has a healthy breakfast of oatmeal, a special weight loss bar for lunch, and a home-cooked meal for dinner.
She added:
"Becoming half the woman I was has made me twice as happy!"
A version of this article originally appeared on Press Association.