"I've found a family member's adult video online, what do I do?"
It's the type of question advice columnists live for. Spicy topics get clicks plus the opportunity for real teachable moments about consent and communication.
But this isn't an advice column.
As such, we aren't qualified to suggest what to do in that situation. But TikTok user and OnlyFans creator Karlie Brooks is helping the world learn how NOT to handle it thanks to her literal Creepy Uncle.
In a now-viral TikTok, Karlie explains her five-year run being an adult content creator without her family knowing was officially over. She got a text message from a family member who found one of her videos online.
That's already potentially awkward enough. But it was made so much worse by the way the family member approached it.
Her uncle basically asked for more videos and if she knew another porn star.
His text read:
"Hey kiddo! This is your uncle. I think I might have stumbled across a video of you today…very nice."
"Do you happen to know Riley Reid? Also, do you have an OnlyFans? My friend wants to know."
Karlie found it cringey.

People were disgusted.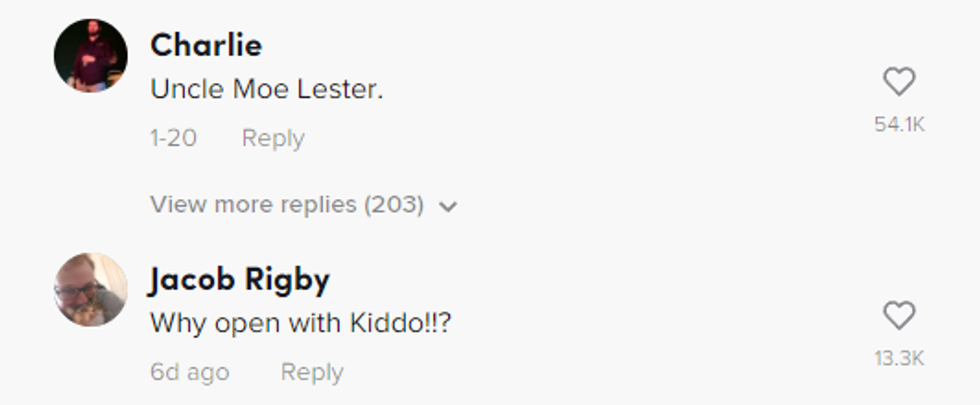 @karliebrooksxx/TikTok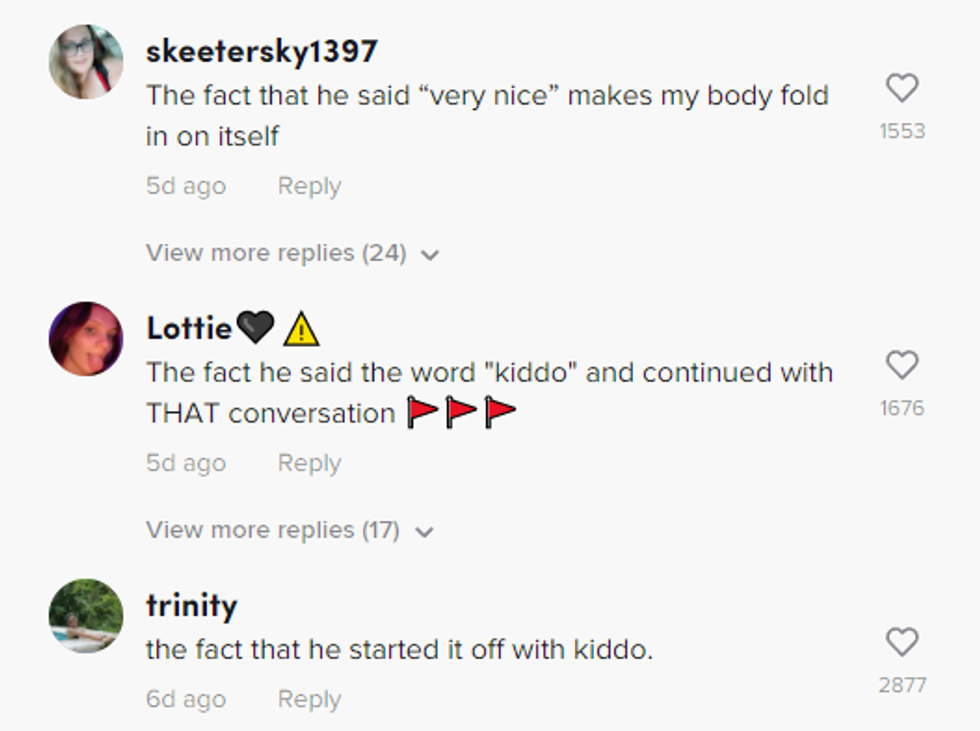 @karliebrooksxx/TikTok

@karliebrooksxx/TikTok

@karliebrooksxx/TikTok
Disappointingly, though unsurprisingly, quite a few men came to the uncle's defense or took the chance to bash Karlie for her job.
She released follow-up videos to address some of the negative comments.

First, a sort of shout-out to the trolls.
While they were busy saying awful things in the comments of her first video, they were evidently ALSO busy driving the traffic up on her PornHub account to over a million views.
Wow.
Another commenter wrote her parents would prefer her death than deal with the shame.
Karlie offered to pay for their therapy.
Eventually, Karlie addressed the angry men in the comments as a group.
She pointed out the hypocrisy of watching porn but being angry and hateful towards women who make the porn they watch.
Karlie wasn't the only one to address the Creepy Uncle supporters and those shaming sex workers.

@karliebrooksxx/TikTok

@karliebrooksxx/TikTok

@karliebrooksxx/TikTok

@karliebrooksxx/TikTok
We applaud Karlie for handling creepy uncle AND creepy internet guys with grace and humor.