Malcolm Colbrink and his adult son, Matt Colbrink are almost never apart. Matt, 53, has Down Syndrome and spends most of his time with his bestie-dad. He's pretty independent, he just thinks Dad is super cool and since mom died 25 years ago they've been kind of bro-ing it up on a BFF/Father-Son adventure through life. Recently, Matt won a trip across the country to see his favorite baseball player, which meant he would go without seeing dad for a week. That almost never happens, so Matt's sister, Marcy, knew that the reunion at the airport would be adorable.
---
She was ready with her camera when the pair met up again - and she was right. Matt gave his dad the kind of earnest hugs and kisses that only a kid who missed their parent can dole out. Pure magic.
Her post of the video went viral almost immediately, with millions of views, shares and comments. She says she's gotten messages from all over the world. People who have loved ones with Down Syndrome are reaching out to thank her for sharing such a beautiful moment.
The comments section shows how much people were moved by the love.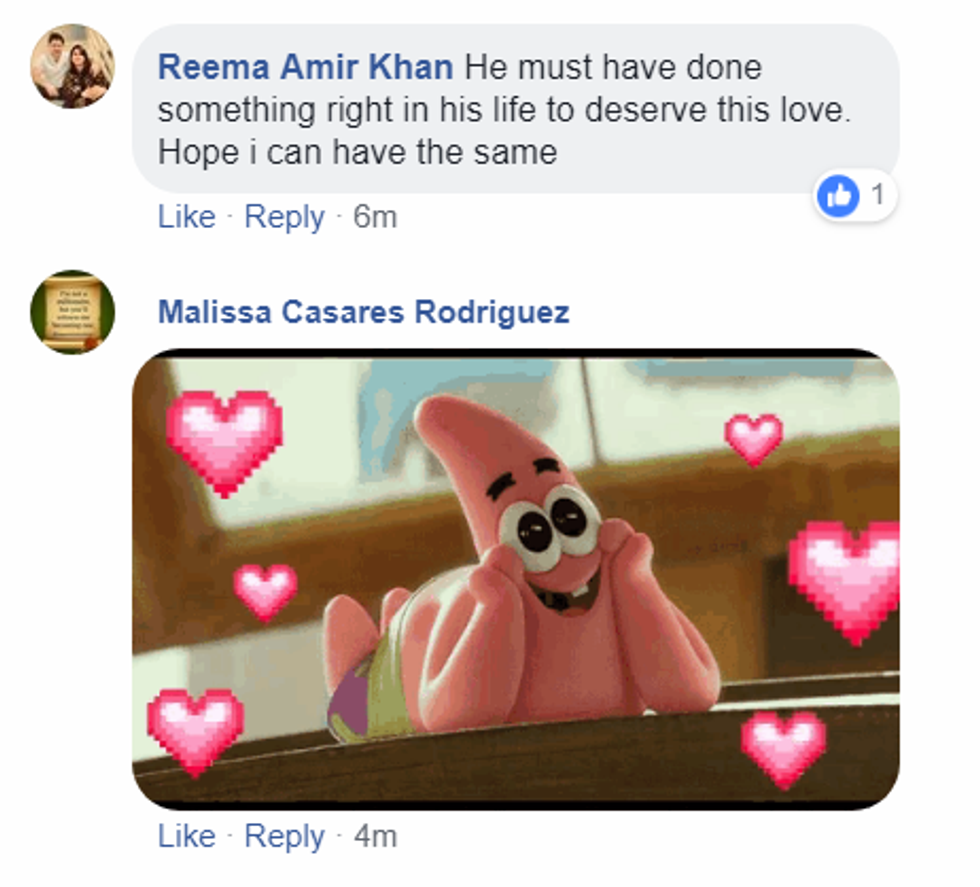 Facebook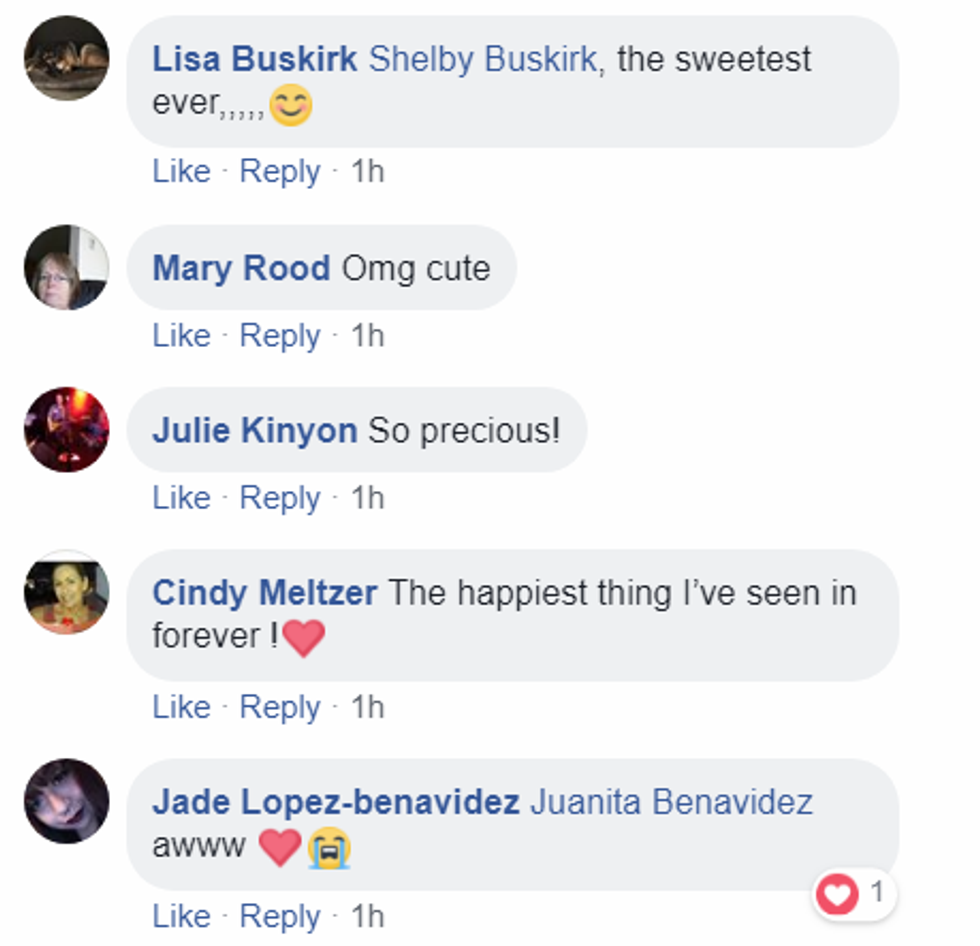 Facebook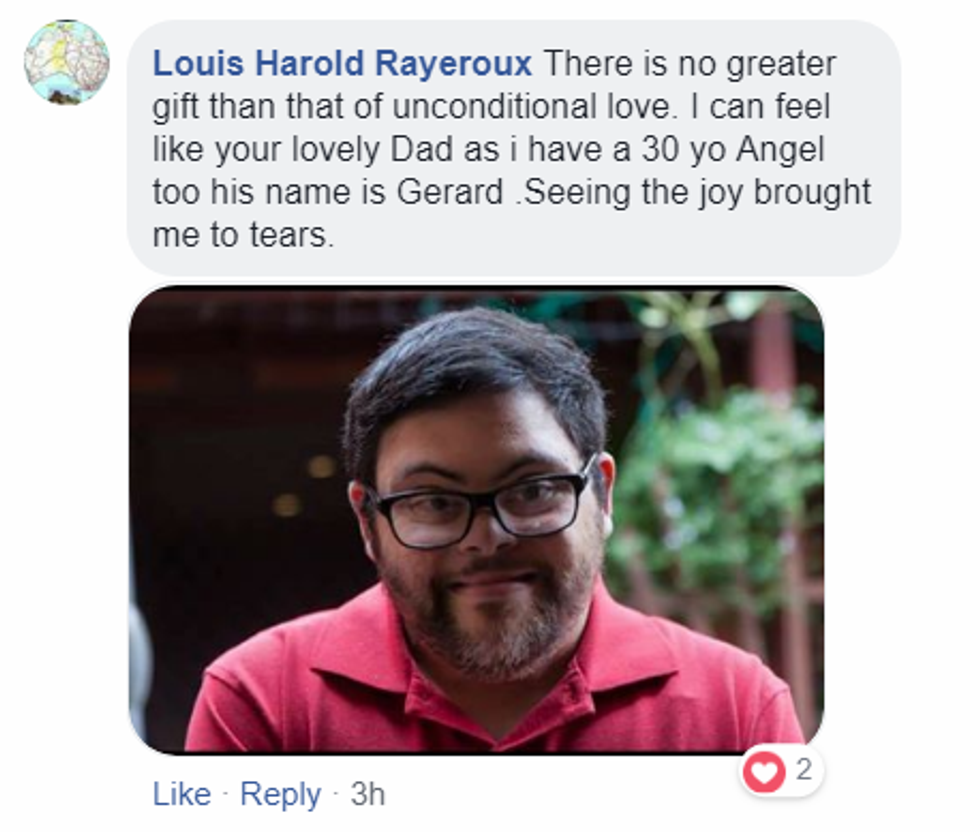 Facebook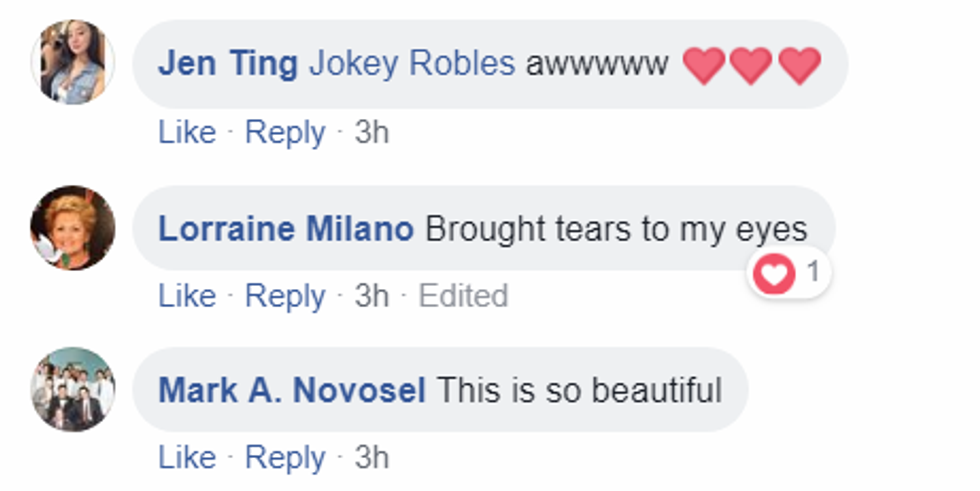 Facebook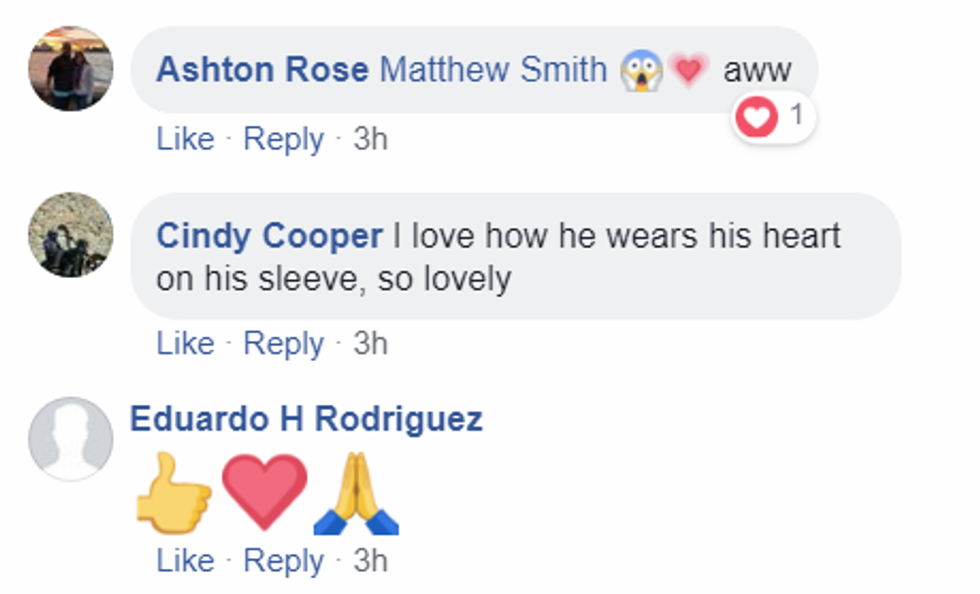 Facebook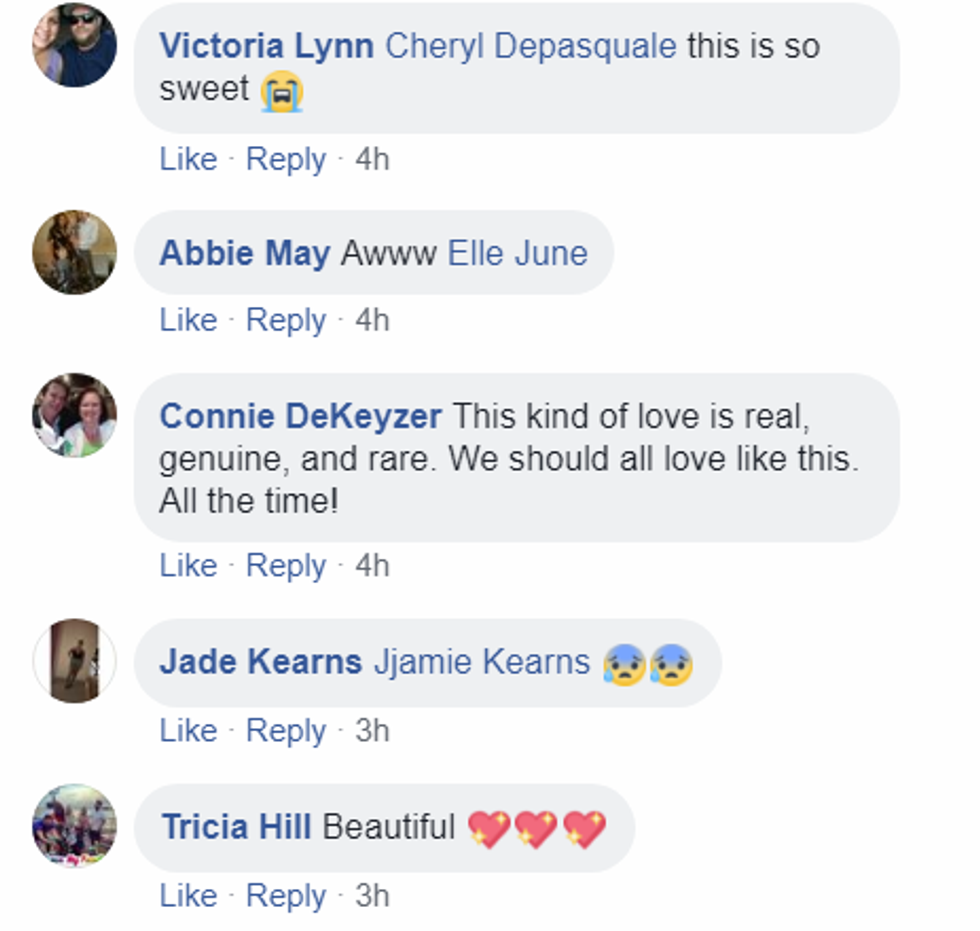 Facebook
Marcy spoke to People magazine, telling them:
We just want to share the love. We want to let people know that it's really not Down Syndrome, we call it 'Up Syndrome,' because my brother has brought so much love into everybody's life that he comes in contact with.
Matt and Malcolm are happily reunited, back on their many adventures together. Marcy will likely be around continuing to document "Up Syndrome" and the joy Matt brings to the world.