Heartbroken when her twins died at 24 weeks and she left hospital without them on Mother's Day, a woman is pleading with people to talk about her babies, saying: "I'm still a mum, ask me about my boys."
It was a dream come true for health visitor Hannah Griffin, 29, when those all-important blue lines appeared on a pregnancy test in October 2017 – followed by more good news, when she and her fiancé, landscaper Matt Carver, 37, discovered they were expecting twins.
But one baby, Bowen, was growing slower than his brother, Hartley, and, as they were sharing the same placenta, the blood flow between them became unbalanced.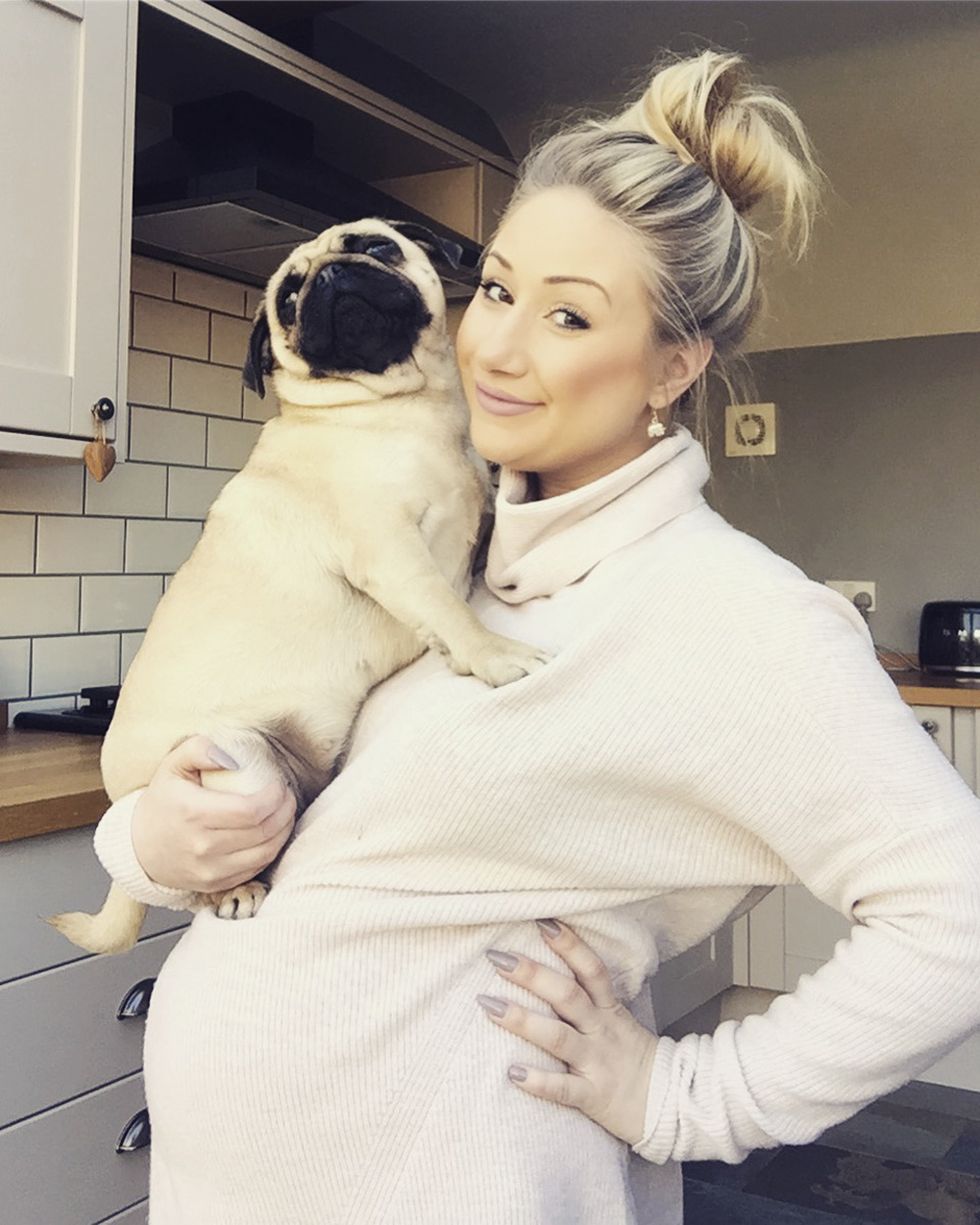 Hannah whilst pregnant (PA Real Life/Collect)
With Bowen deteriorating, Hannah and Matt, of Calne, Wiltshire, were offered laser surgery, but she said it was not an option they would consider, explaining: "The procedure was called laser ablation.
"It would basically coagulate the vessels in the placenta to divide it into two, but where those vessels were in my case would mean Bowen only got about 30 per cent of it.
"We thought long and hard, but it would mean Bowen had barely any chance of survival. If anything happened to him, it could affect Hartley, too. We just couldn't do that. Both our boys needed each other to survive."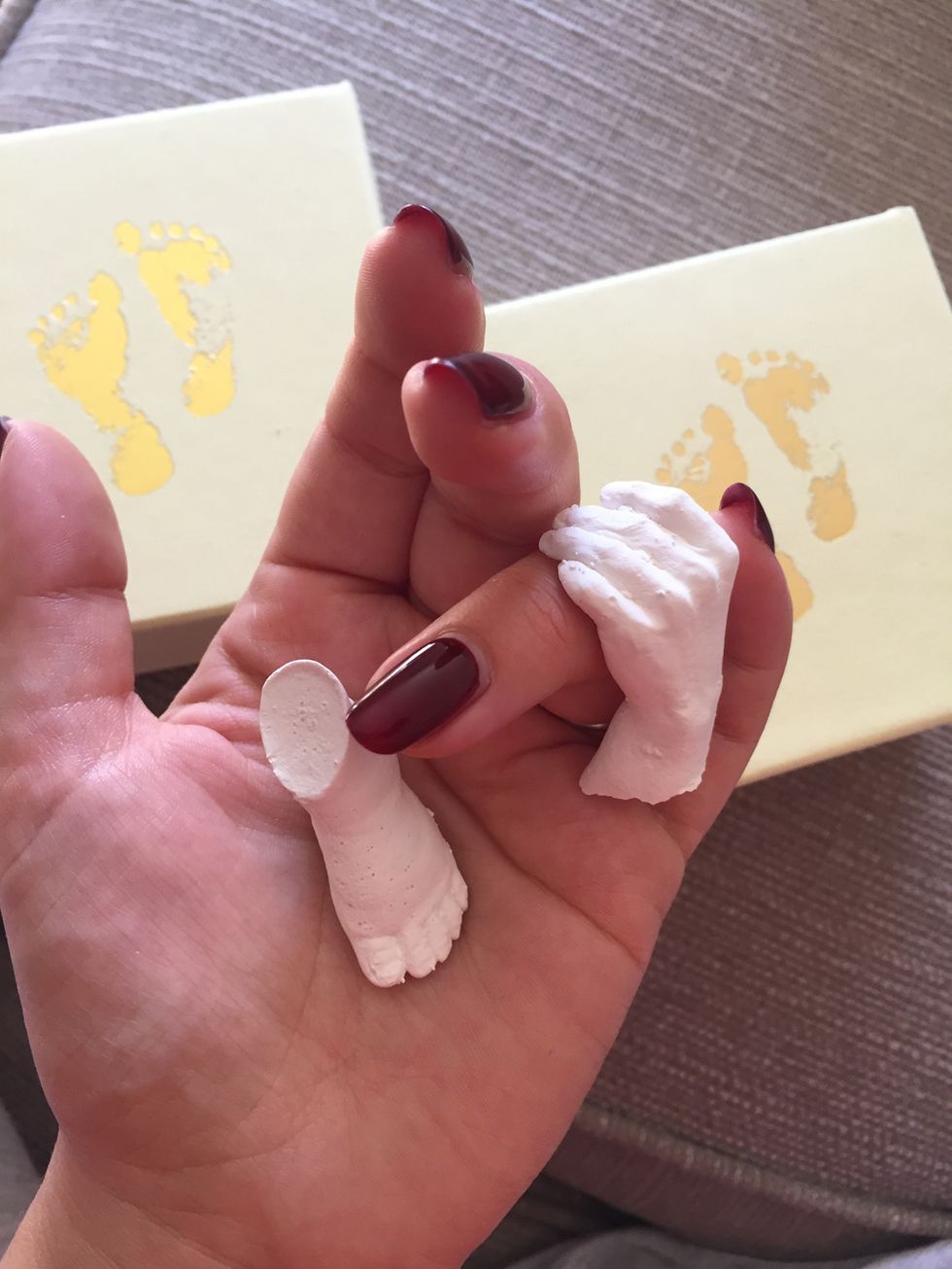 Hannah holding some memorial casts she had made
(PA Real Life/Collect)
Despite an increasingly fraught pregnancy, Hannah and Matt held onto hope as best they could – until 9 March 2018, when she awoke feeling "empty."
At Great Western Hospital in Swindon, Wiltshire, they were given the heartbreaking news that Bowen had died and, after Hartley was delivered minutes later by emergency caesarean, he, too, passed away.
In a cruel twist of fate, Hannah was discharged two days later on Mother's Day – driving home with little memory boxes instead of her babies.
Today marks the official start of Baby Loss Awareness Week. Our bereavement support service is here to help all parents that have sadly lost one or more of their multiples. Please visit https://t.co/qDBtgOO8wE for more details.#babylosspic.twitter.com/4aocYpoiNs
— TAMBA (@tamba_twins_mb) October 9, 2018
But, rather than staying silent about her grief, she is keen to urge others to challenge people's awkwardness around baby loss and overcome the stigma by talking about it.
Speaking out during Baby Loss Awareness Week 2018, which runs from 9 to 15 October, she said: "Every step out of that hospital was agony, and we're slowly falling across difficult dates, painful reminders and anniversaries. But our boys aren't a bad memory in our lives. They are the light in our lives and I wanted their story to help others."
"It's horrid that people fear saying the wrong thing, but not mentioning my sons at all just furthers the stigma. I'm still a mum, even though they aren't physically here, so please ask me about them."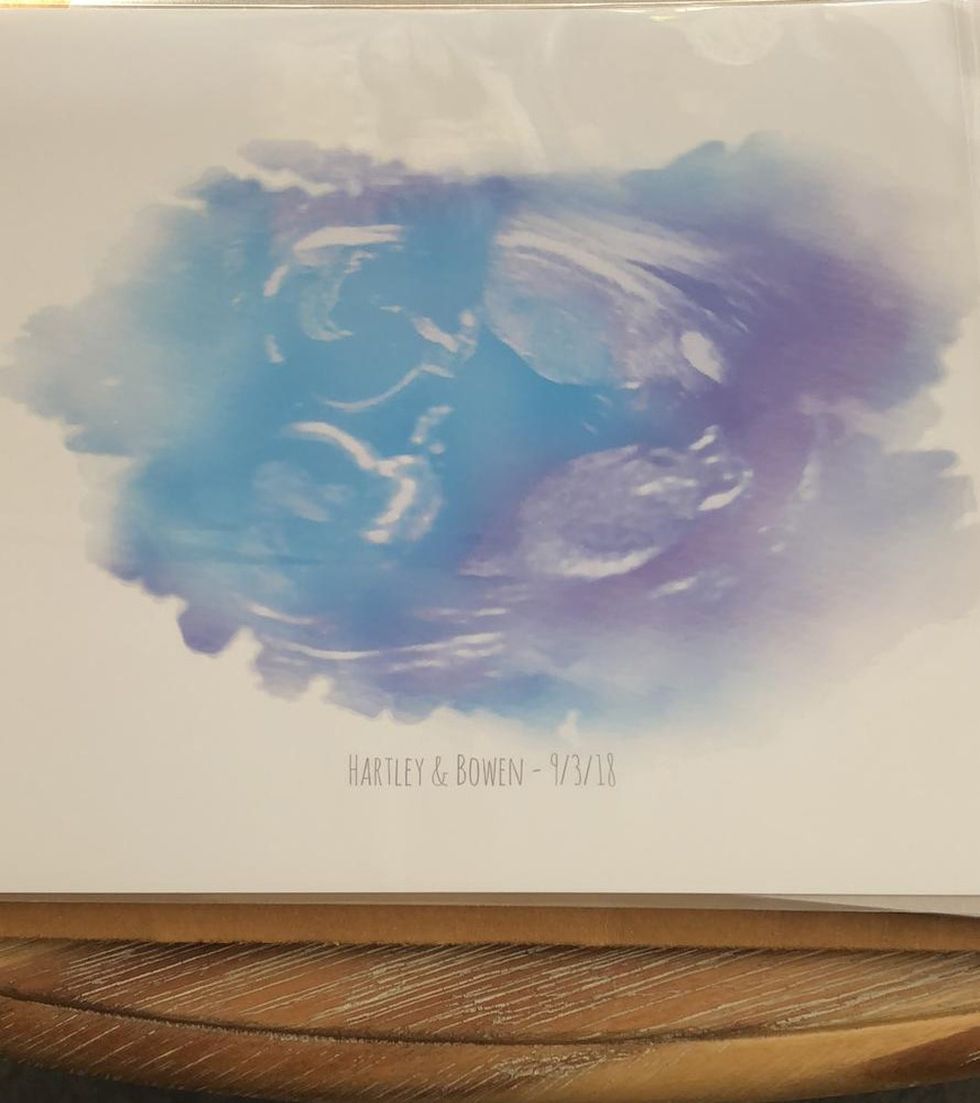 A memorial print of the boys' scan photo (PA Real Life/Collect)
Hannah and Matt, who had been trying for a baby, were ecstatic to discover she was expecting in October last year.
At five weeks, though, she developed ongoing hyperemesis gravidarum – the same condition causing excessive sickness that has plagued Kate Middleton's pregnancies.
Then, at six weeks, she had an emergency hospital scan after experiencing a worrying stabbing pain – the results of which brought a welcome surprise.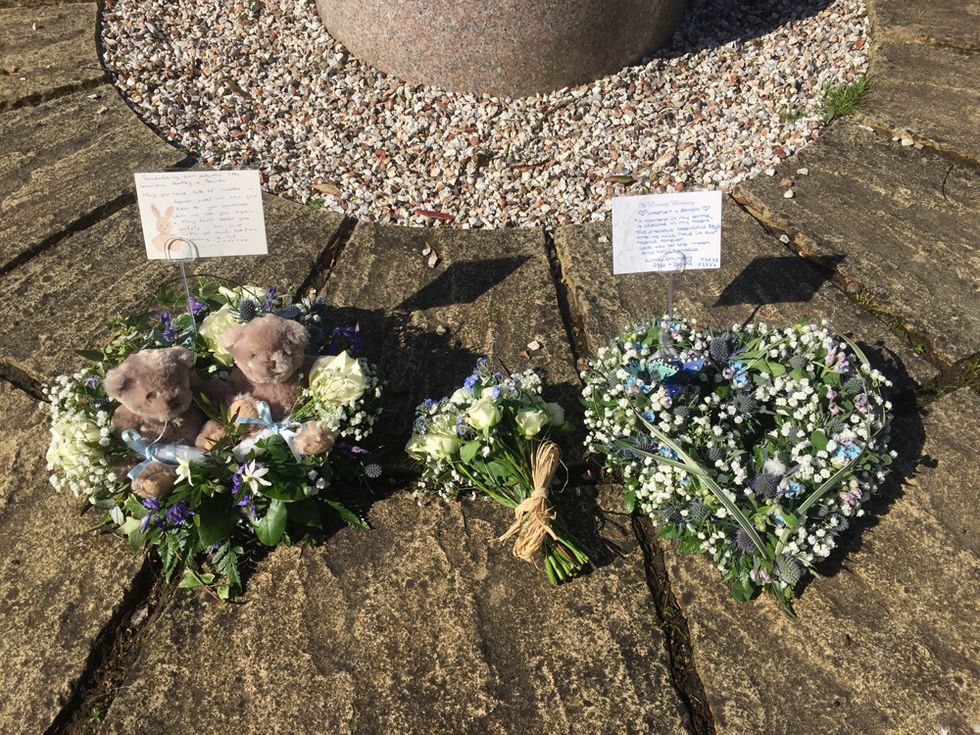 Some memorial flowers for the twins (PA Real Life/Collect)
"It was then that we found out we were having twins. They looked like two perfect little Maltesers, flickering on the screen," smiled Hannah. "Twins run in my family, so I'd had an inkling, but there was still that ,'Oh my god' moment.'"
"Suddenly, we had so much to think about, even silly little things, like how a double pram would fit through the doors at our house."
Three weeks later, another scan revealed that the babies were identical monochorionic diamniotic (MCDA) twins, meaning they shared a placenta.
MCDA twins share a single placenta with a single outer membrane and two inner membranes.
Around two thirds of identical twins are MCDA.
If your babies are MCDA, you can expect more scans and monitoring, as this type of twins has the highest risk of twin-twin transfusion syndrome (TTTS), which is an abnormality of the placenta.
A trained nurse with experience working on a neonatal unit, Hannah knew that twins like hers carried the highest risk of twin-twin transfusion syndrome (TTSS), an imbalanced blood flow between babies, meaning her pregnancy would need to be closely monitored.
Still, after passing the 12-week mark, she felt comfortable enough to announce her happy news.
"We made the announcement over Christmas," she said. "In a way, I regret it, as just two weeks later, the problems began. "I wish I'd held fire a bit, but it's hard when you're so excited to share your news. I already had a bump too, so it was hard to hide."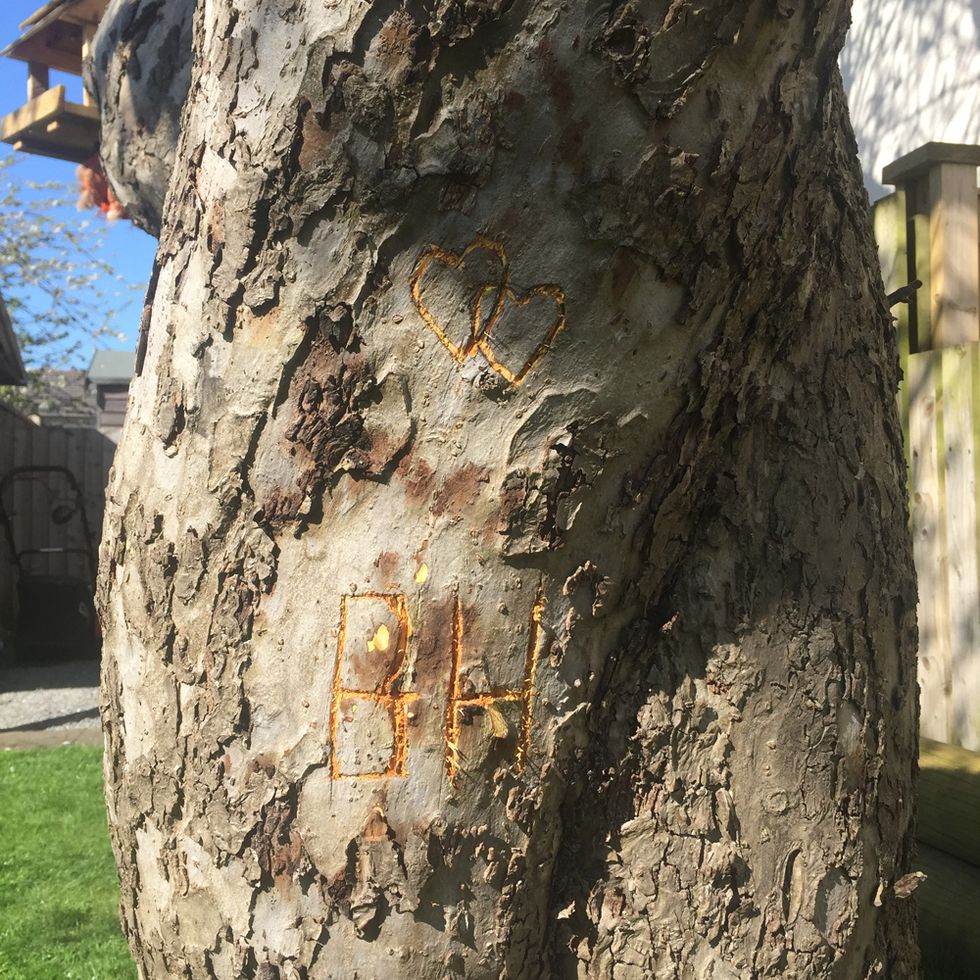 The twins' initials carved into a tree (PA Real Life/Collect)
She added: "On the other hand, though, regardless of how it ended, my pregnancy shouldn't have been different to anyone else's and announcing it to family and friends is the done thing now."
The couple were still enjoying the flurry of congratulatory messages, when their 16-week scan showed a significant difference in size between the unborn boys.
Concern mounted when Hannah was referred to the more specialist fetal medicine unit at Oxford's John Radcliffe Hospital, where a team of experts scanned her, measuring the twins to determine what was causing the disparity in growth.
That same day, they were diagnosed with Type III selective intrauterine growth restriction (IUGR), where the disproportionate distribution of placenta between twins results in poor growth and nourishment, as well as restricted blood flow for one.
"After that, we were scanned every two weeks. Matt, bless his heart, is a very positive person, and was determined that we'd bring both our boys home," said Hannah. "But I was terrified. I didn't want to go shopping for baby things, take many photos or any other normal pregnancy things.
"Both babies did continue to grow, but Bowen did so very slowly, so the difference between them was getting larger and larger. His heart was also three times the size it should have been."
She continued: "He was deteriorating before our eyes, but we clung on to every bit of hope we could. I prayed that the babies would stay strong for us, forever looking out for signs that things would be okay."
Eventually, doctors decided to book Hannah in for a caesarean section at 27 weeks, concluding that the twins had a better chance of survival outside the womb.
But, at 24 weeks, on March 9, she woke up feeling a worrying lack of movement in her bump.
"I can't explain it, but I just felt hollow. Where they'd been kicking before, there was nothing," she recalled.
"I knew right away something was wrong, so we raced to hospital and did a scan. Then they told us Bowen had passed away. There are no words to describe that moment – it's just a blur."
"Hartley's heart rate was really slow, too, so he needed to be delivered as soon as possible. I was still trying to process losing Bowen when, within minutes, I was gowned up in theater. I just couldn't take it in."
Put under general anaesthetic, Hannah was quickly operated on, with doctors delivering Hartley as fast as they could.
Beforehand, she had agreed with them to work on him if he showed any signs of life – but to let him go peacefully if he did not. Tragically, though, he could not be saved.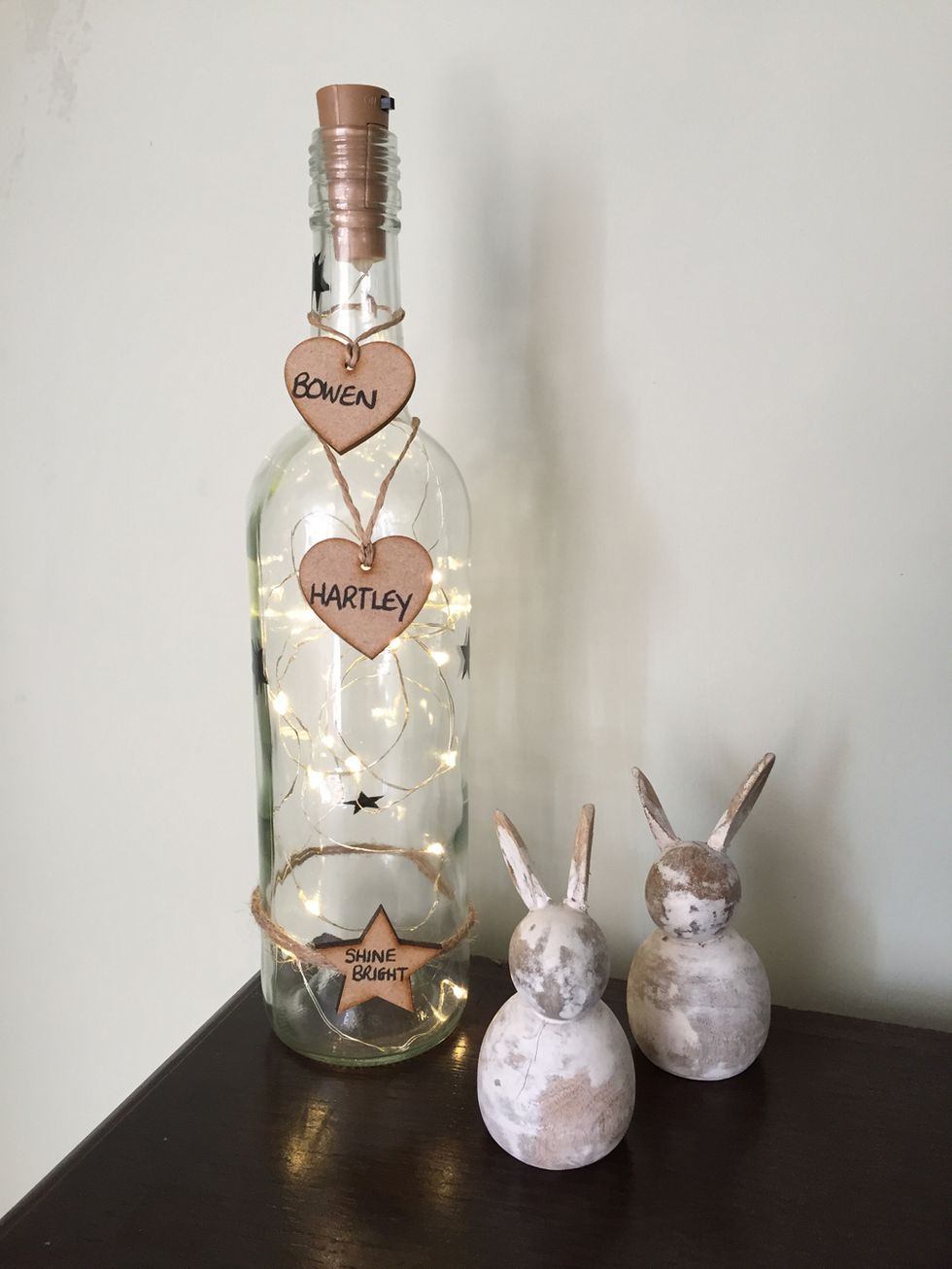 Some poignant keepsakes made for the boys (PA Real Life/Collect)
She added: "When I came round, I got to see them both. They weighed just over 1lb each, but they were perfect."
For two days, the babies were kept preserved in special cooling cots, so that family could come and create memories and say their goodbyes.
Hannah added: "We wanted people to come and meet them, just like any other babies."
Then, on 11 March – Mother's Day – Hannah was allowed home from hospital.
As she grieved, she searched he internet for support, finding the charity Tamba – the Twin and Multiple Births Association – which has a bereavement group.
Now, she is sharing her story to thank Tamba for helping her in her hour of need, and hopes to encourage other mothers to take her lead and use support networks.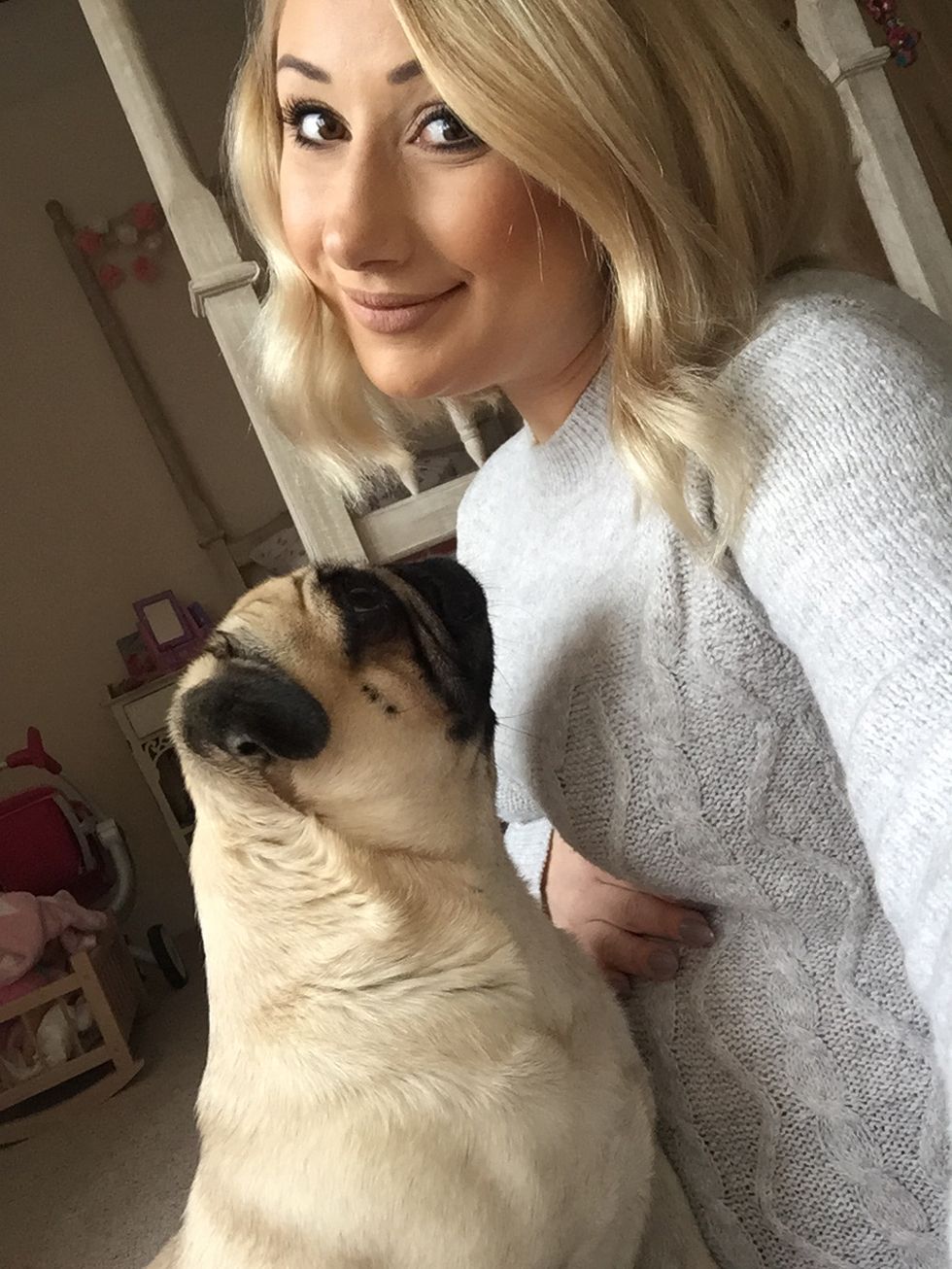 Hannah is now speaking out to encourage others to open up about baby loss
(PA Real Life/Collect)
She said: "I felt like I was the only one going through it, but I'm not. You don't want anyone to feel this pain, but it is comforting to know people out there understand. I do believe more needs to be done in hospitals to let parents know about the support options they have, though, and that something for dads needs to be put in place. Right now, there's nothing – but they've suffered a loss too."
Tamba is the only UK-wide charity working to improve the lives of twins, triplets or more, and their families. Campaigning to improve health and developmental outcomes, it funds clinical research to reduce the risks faced before, during and after birth and by providing practical support for all families, including those in crisis.
Tamba has a Bereavement Support Group for parents who have lost one or more babies from a multiple birth. www.tamba.org.uk

A version of this article originally appeared in Press Association.