Inspired by the movie Fame, a nimble mom who used a spare £100 (~$130) to start a 1980s-themed dance class in her village hall told how her nifty moves have been such a hit she has expanded across the UK and plans to launch abroad.
---
Disappointed by the dearth of fun fitness classes available and concerned that her work as a contracted dance movement psychotherapist might dry up, Hebe Alloun, 48, decided to "kill two birds with one stone" by creating Mum Dance – a dance class which embodies "all things Eighties."
With the mantra, "Let's Get Physical," the entrepreneur donned funky work-out gear and invited fellow moms to "Get Down On It" and join her for a retro dance class near where she lives with her computer programmer husband Jonathan, 44, and two children, in Bradford-on-Avon, Wiltshire, England.
The mom, whose love of dance started with ballet lessons at just four-year-old, said: "I've loved Fame all my life. Any kid who was into dancing in the Eighties wished they were Coco or Lydia.
"I just thought, 'Wouldn't it be a scream to get a bunch of women wearing Eighties outfits together to learn routines to their favorite pop hits?' So I set up Mum Dance."
Since first chancing £100 on the hire of the village hall back in 2016 to see if anyone was interested in her vintage moves, Mum Dance has blossomed into a 40 strong family of groups across the UK, and Hebe has been approached by interested parties overseas, who are keen to join the network.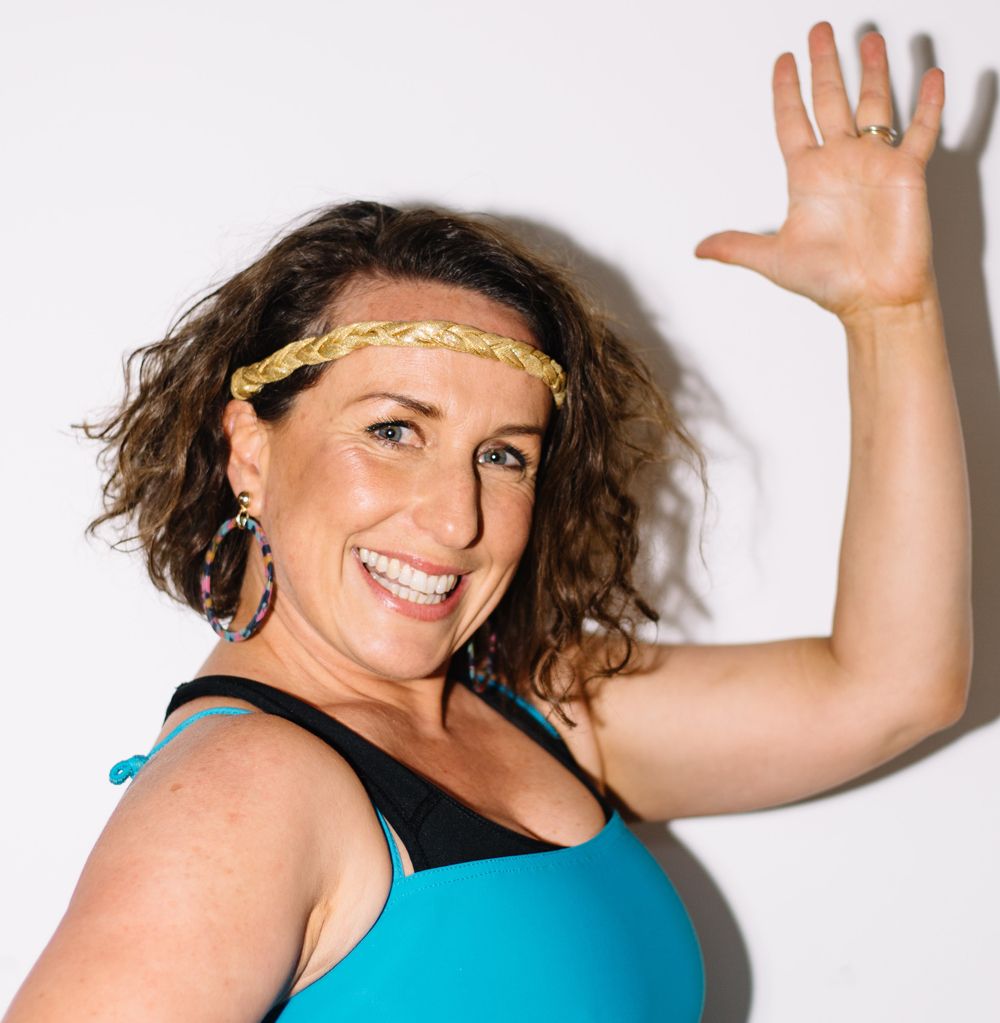 Hebe Alloun (Mum-Dance Ltd / PA Real Life)
She continued: "Mum Dance has been able to grow so quickly because it's a simplistic business and a simple service.
"Myself and another dance choreographer create a different routine each week. We tape it, then send it around to all the dance instructors across the country. The instructors learn it, then teach it to their class.
"We've moved the business into a licensing model, so anyone can apply for a license to become a Mum Dance teacher."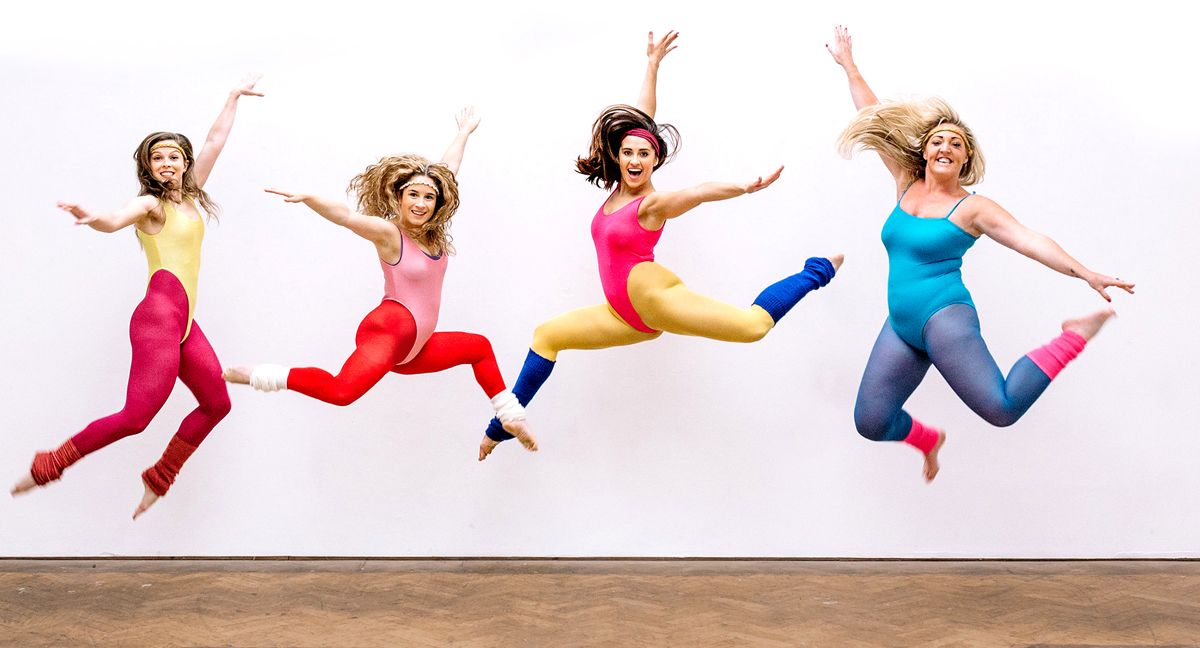 Hebe and her fellow instructors (Mum-Dance Ltd / PA Real Life)
She added: "It makes it easier for us to grow and, especially as we've had interest from other countries, it'll help us to expand internationally in the next few years."
Hebe believes her idea was a hit because, as well as wanting to generate an income, she also wanted to join a class where you could "shake your body down," in contrast to the lackluster exercise sessions on offer.
"Back then I couldn't find any exercise classes that really got me revving to go," she said.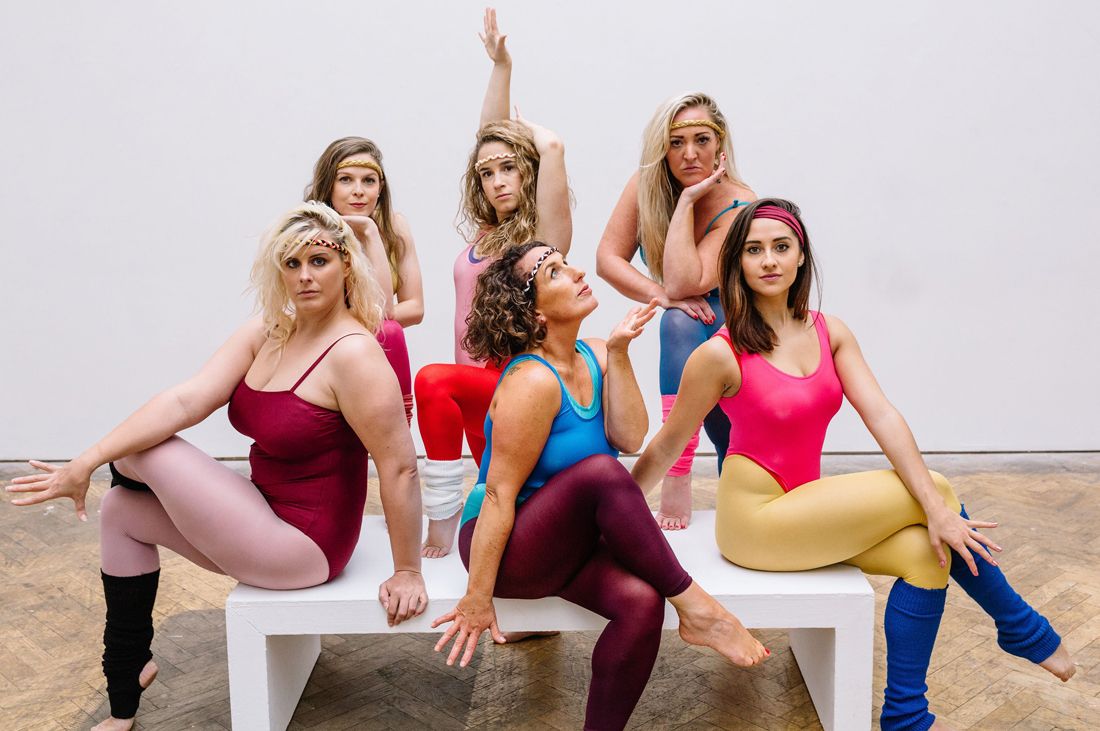 Hebe and her fellow instructors (Mum-Dance Ltd / PA Real Life)
"Sometimes exercise can be seen as a chore. You're never going to integrate it into your weekly routine if you find it dull, and I wanted to switch it up and do something fun," she said.
"At that time, I was also worried there might not be enough work for me as a dance movement therapist, so I was looking other ways to work within the dance industry.
"I've always worked on a contract basis, so I'm used to not having a nine to five job, and thought, 'Why not just become my own boss?.'"
Spotting a gap in the market for funky keep fit, she rented out her local village hall and took the first Mum Dance lesson herself – soon gaining a massive following from women keen to boogie off their bellies.
"I didn't really put any investment in Mum Dance – apart from the £100 to hire out a hall," she said. "It took off locally really quickly and I had a friend in Bournemouth who wanted to teach Mum Dance classes too.
"It proved really popular in both areas, so I got my husband to create a basic website advertising the classes. We took more instructors on board, and it just grew from there."
She continued: "For the first year I ran Mum Dance alongside being a therapist. It was a bit of a mission to manage alongside my children and our family dog – but it was never a burden, because I just loved it so much."
Originally, Hebe wanted to encourage new moms to get back into exercise with help from Whitney Houston, Madonna, and other Eighties disco queens.
But she soon realized that all women, not just moms, were keen to "boogie on down" to hits like "Push It" by Salt-N-Pepa.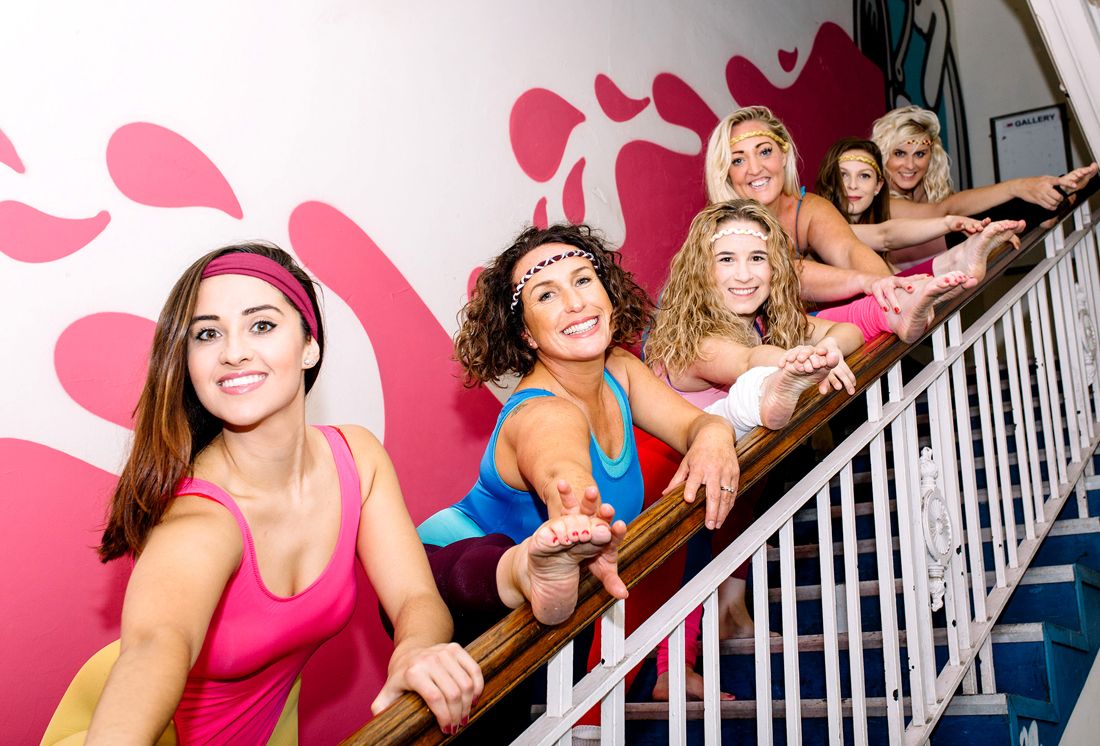 Hebe and her fellow instructors (Mum-Dance Ltd / PA Real Life)
"Women are always dancing around their kitchen to feel good music, and Mum Dance is basically one step up from kitchen dancing," she explained.
"Women sign up for six classes at a time. They all start at the same time, so no one is ahead of anyone else and no one's left worried they're moving the wrong way.
"We use new music every week and by the end of the course everyone will have learnt five new routines by the end of the term."
Hebe has also designed Mum Dance specifically to tackle the insecurities some women feel about exercise.
"Sometimes women can feel alienated from fitness and I wanted to create something for the mainstream," she said.
"Real women have curves and I want them to embrace their curves, because you can be fit and healthy no matter what size you are."
She added: "It doesn't matter how big your bum is, you can still put on a leotard and dance to Bonnie Tyler."
While dressing up in Eighties fitness gear is not mandatory, the instructors go all out retro.
"They all wear high-waist leotard, leggings, leg warmers and headband," said Hebe.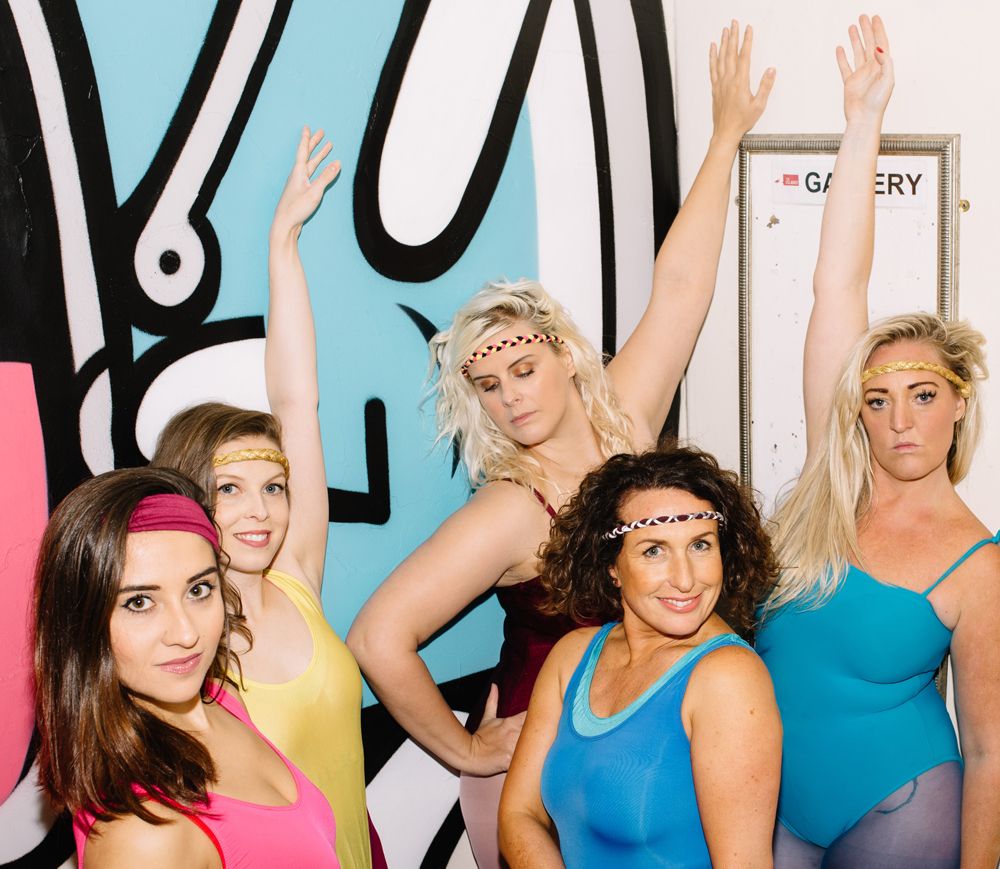 Hebe and her fellow instructors (Mum-Dance Ltd / PA Real Life)
She said: "But the women who come to the class wearing whatever they want. Some just wear joggers and a top, but others like to go all out Eighties, too. "
Meanwhile, for those who fancy a vintage workout, Hebe now stocks retro fitness gear, too.
"We now have slogan t-shirts with phrases like 'push it real good' written across them, and we sell high-waist leotards, leg warmers and head bands," she said.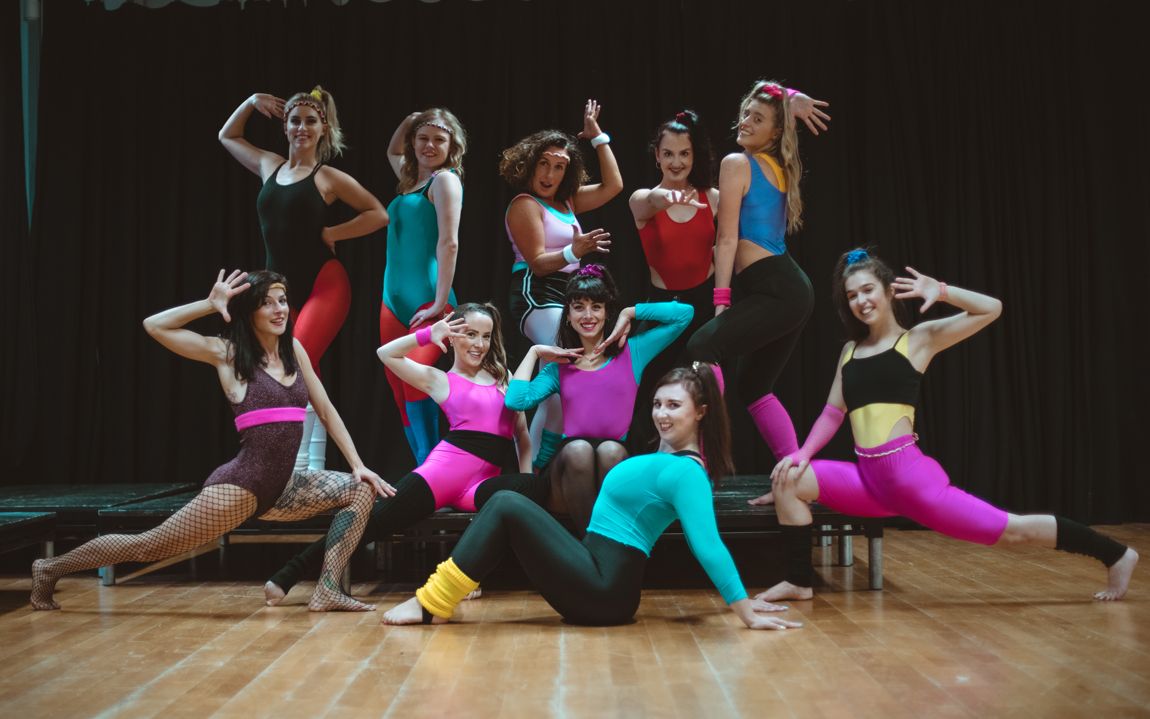 Hebe and her fellow instructors (Mum-Dance Ltd / PA Real Life)
And the fun does not stop at fitness, according to Hebe who, after seeing how sociable her classes become, is organizing a Mum's Big Night Out for all her customers.
"We're hoping to hire out a club in London which plays Eighties music, of course, so our members can have a fun night out," she said.
"There will be some cocktails, but we'll also have our dance instructors on hand to get the ladies moving."
Hebe continued: "Our classes are sociable and a chance for ladies to get together. It's not like going to the gym alone and not speaking to anyone."
And she is even considering branching out into 'Dad Dance' classes, too.
"There's definitely a market for dad dancing," she laughed.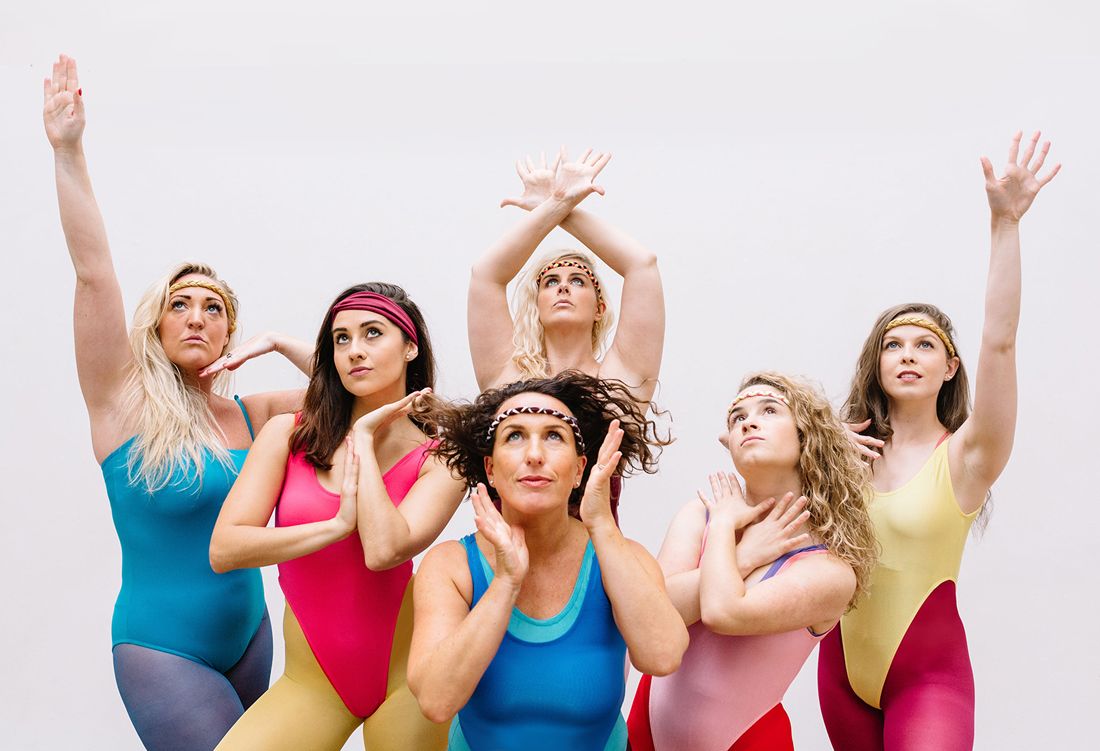 Hebe and her fellow instructors (Mum-Dance Ltd / PA Real Life)
"Although I don't know if men would be as dedicated as women. I think we'd need to make a class for men to come to every six weeks.
"They could come and spend the hour pretending they were part of Queen and then go home again happy."
Now hoping to expand her business internationally, Hebe puts her success down to remaining "resilient," together with turning her passion into her profession, so that it does not feel like hard work.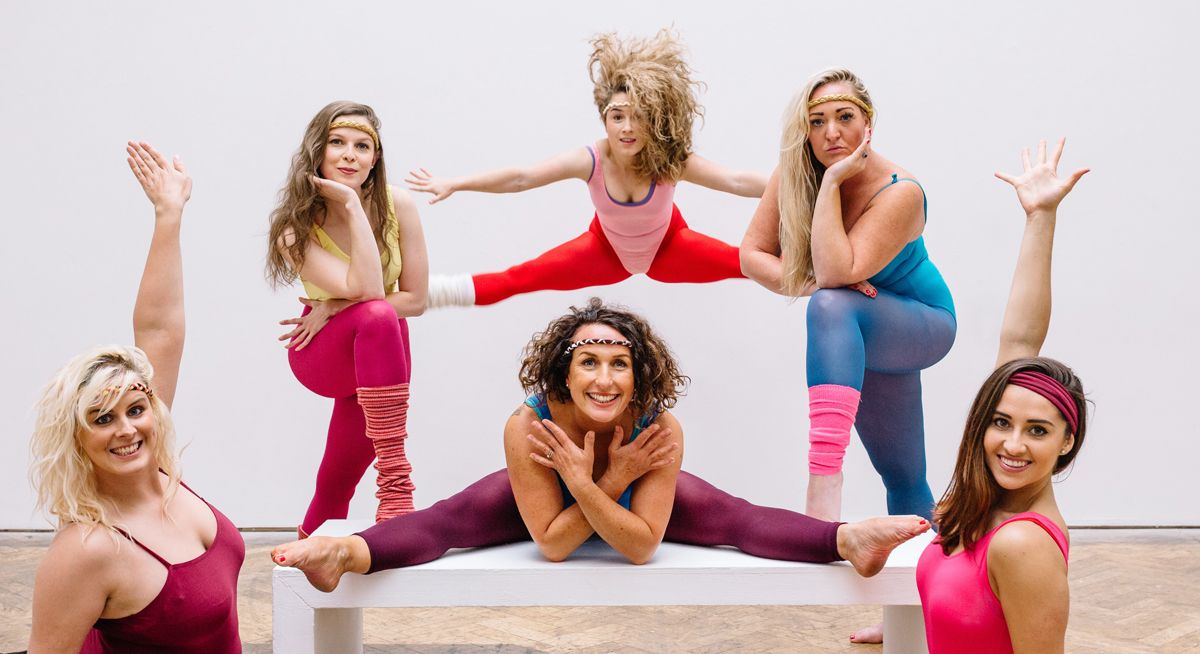 Hebe and her fellow instructors (Mum-Dance Ltd / PA Real Life)
"Working as a dance movement psychotherapist helped me to help other people find their emotions through movement," she said. "Now with Mum Dance I get to help women to feel empowered – all while working out and having a laugh.
"All women can dance – even if they say they can't – and the fact I can help to empower them while they're having a good time and exercising is brilliant."
"I feel very lucky to have been able to turn my passion into a profession. Not everyone can say they've made their hobby their job."
January Mum Dance classes are now available to buy here.