A mum has shown her solidarity for Prince George, who was mocked by a US TV host after his father disclosed his love of ballet, by speaking in support of her own boys' enthusiasm for the graceful dance form.
---
Herself a former dancer, Natalie Marsh, 37, of Hemel Hempstead, Hertfordshire, was delighted when her sons Alfie, 11, and Max, 10, announced that they wanted to take up ballet like the young prince, who will be having weekly lessons as part of his new school curriculum.
Beautician and law student Natalie, who also has a daughter, Amelie, six, said she was "infuriated" after TV host Lara Spencer made negative jibes on ABC's Good Morning America, in response to revelations that Prince William apparently said his son "absolutely loves ballet."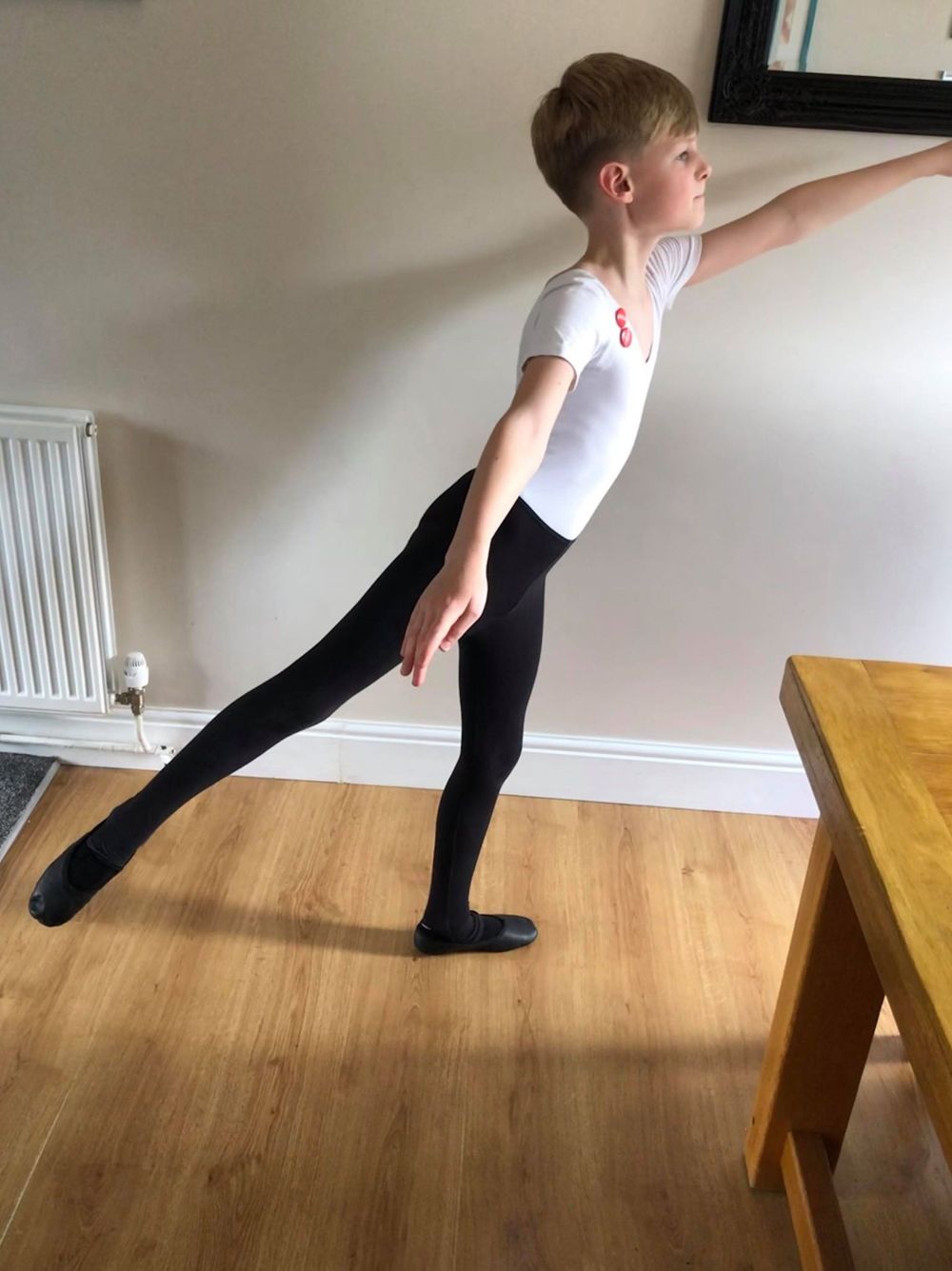 Max practising at homePA Real Life/Collect
Natalie, who recently married her children's stepfather, IT engineer Iain Marsh, 43, said:
"I was infuriated by the comments. To publicly shame a little boy for doing something he loves is unnecessary and childish."
"It feels like it's just putting things 10 steps back. In this day and age, it's crazy that people think certain hobbies are just for girls, or just for boys. It's so outdated to think like that."
"Sadly, my boys have been teased—and shockingly, grown adults are the worst of all—but they are always quick to defend themselves."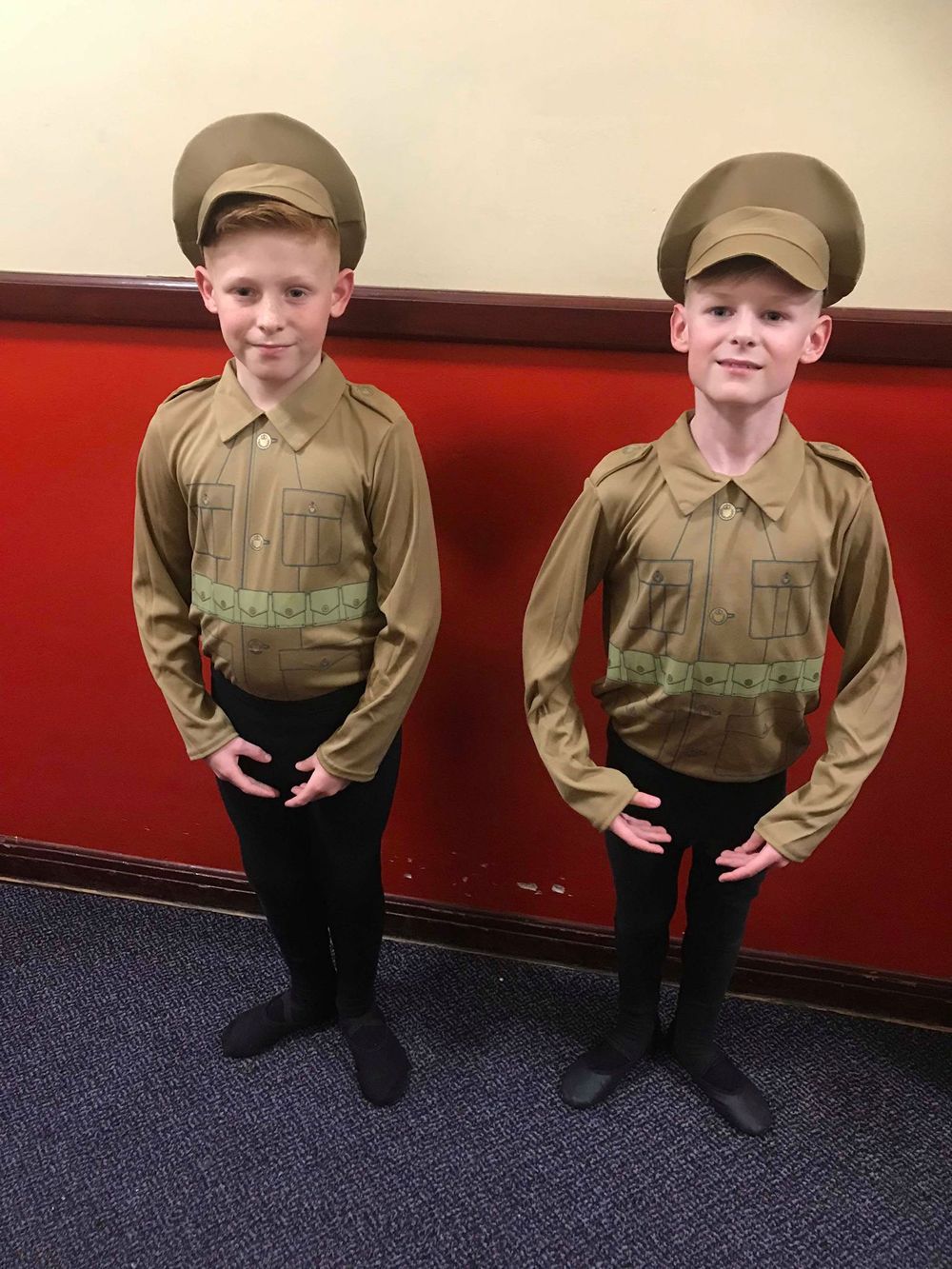 Alfie (L) and Max (R) before a showPA Real Life/Collect
She continued:
"I hope they don't lose that fierceness, or buckle under peer pressure as, like Prince George, they absolutely love ballet."
"Their sister does it too, so I live in a house of divas, but it's great fun."
A keen ballerina herself as a little girl, Natalie had "always wanted" a daughter to pass the baton to, so was delighted when, aged two, Amelie joined the same dance school she had attended years previously.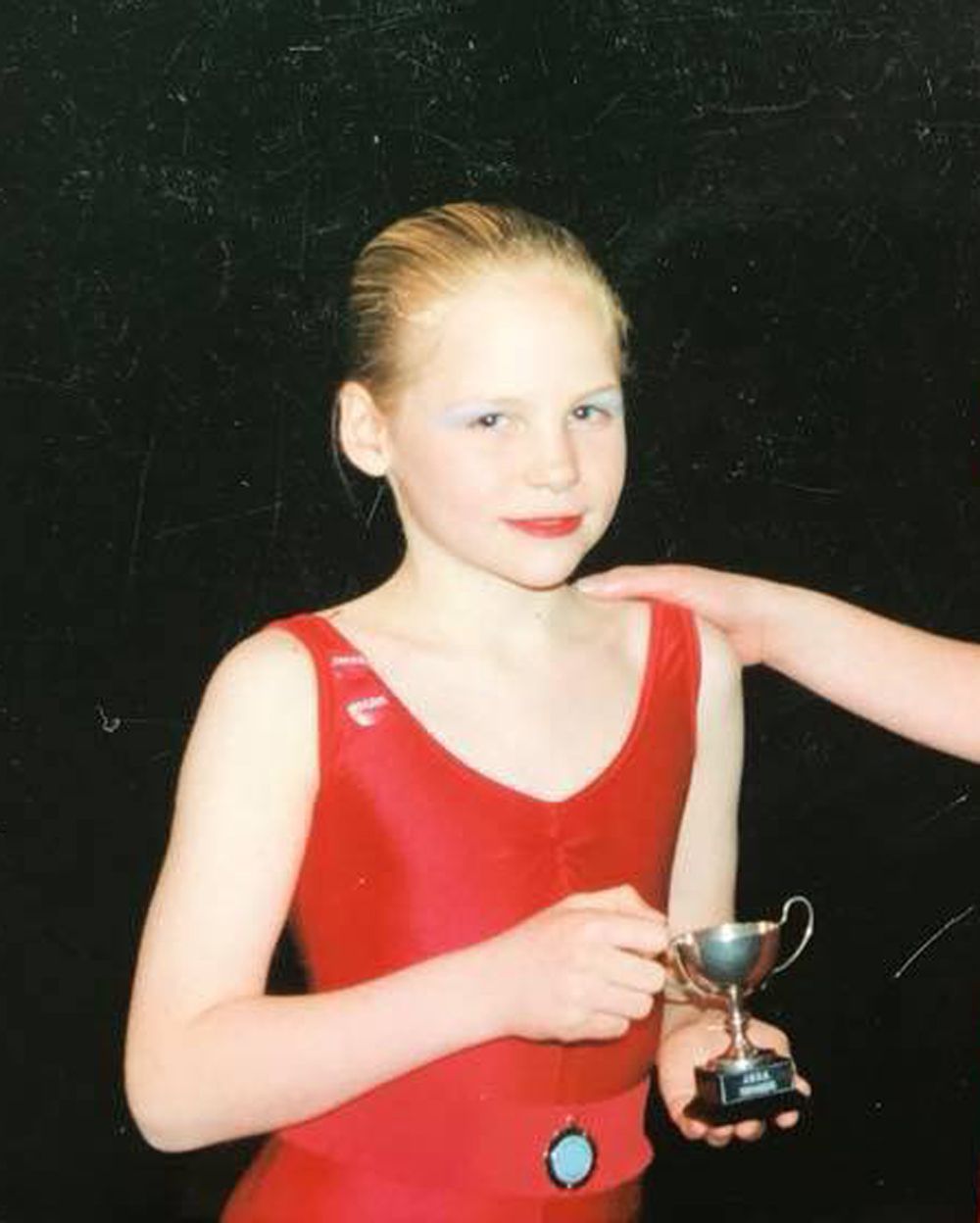 Natalie doing ballet as a youngster, around aged 10PA Real Life/Collect
It came as a complete surprise though, when her sons also wanted to learn.
Speaking out to try and break down gender stereotypes when it comes to hobbies like ballet, Natalie admitted:
"It never occurred to me that the boys may want to do it, because when I was younger my dance school was all girls."
"But they saw Amelie and how much she was enjoying lessons, and Max asked first if he could join too, followed by Alfie about six months later."
"Of course, I was supportive. I've never pushed them into anything or told them, 'I did ballet, so you have to as well.' Ballet was completely their choice, and if they wanted to quit, I'd support that too."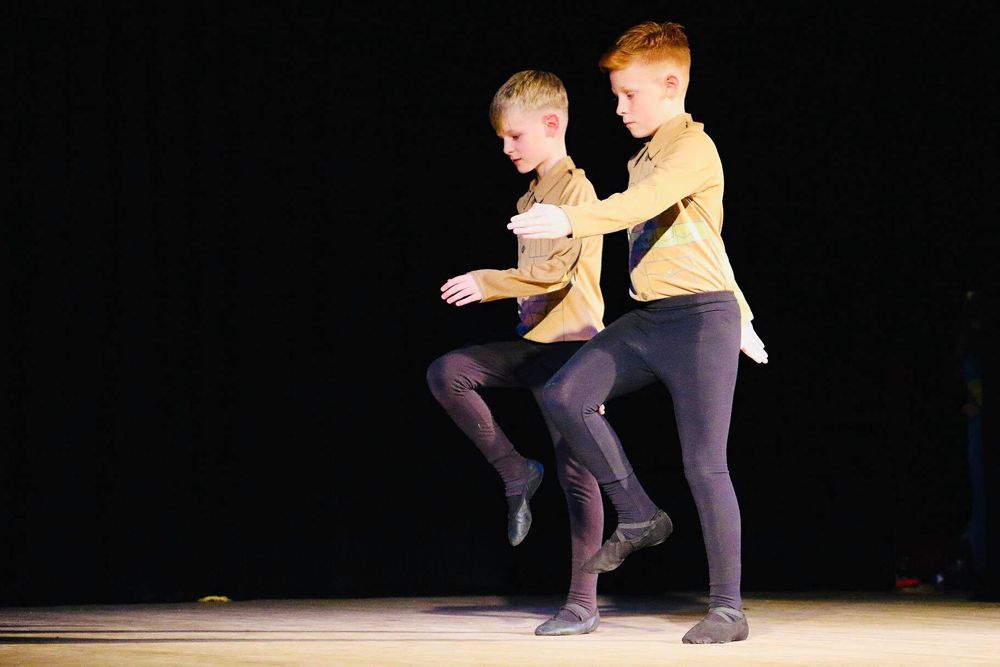 Max and Alfie during a showPA Real Life/Nick Molnar Photography
Rather than losing interest, in the three years since they started the hobby, the boys have shown true dedication—both passing their exams with flying colors and even bagging trophies.
Both currently grade two, they train twice a week and have extra lessons if an exam or performance is coming up.
"The sibling rivalry between them is actually very minimal."
Natalie added:
"All brothers will have that slight competitiveness, but they are mutually supportive more than anything else."
She added:
"They often dance duets together, so will practice outside in the garden, teaching one another the steps."
"I think, because none of their school friends do dance, they support each other, as they both know exactly what it's like."
Sadly, however, her boys have received some negative reactions—just like Prince George.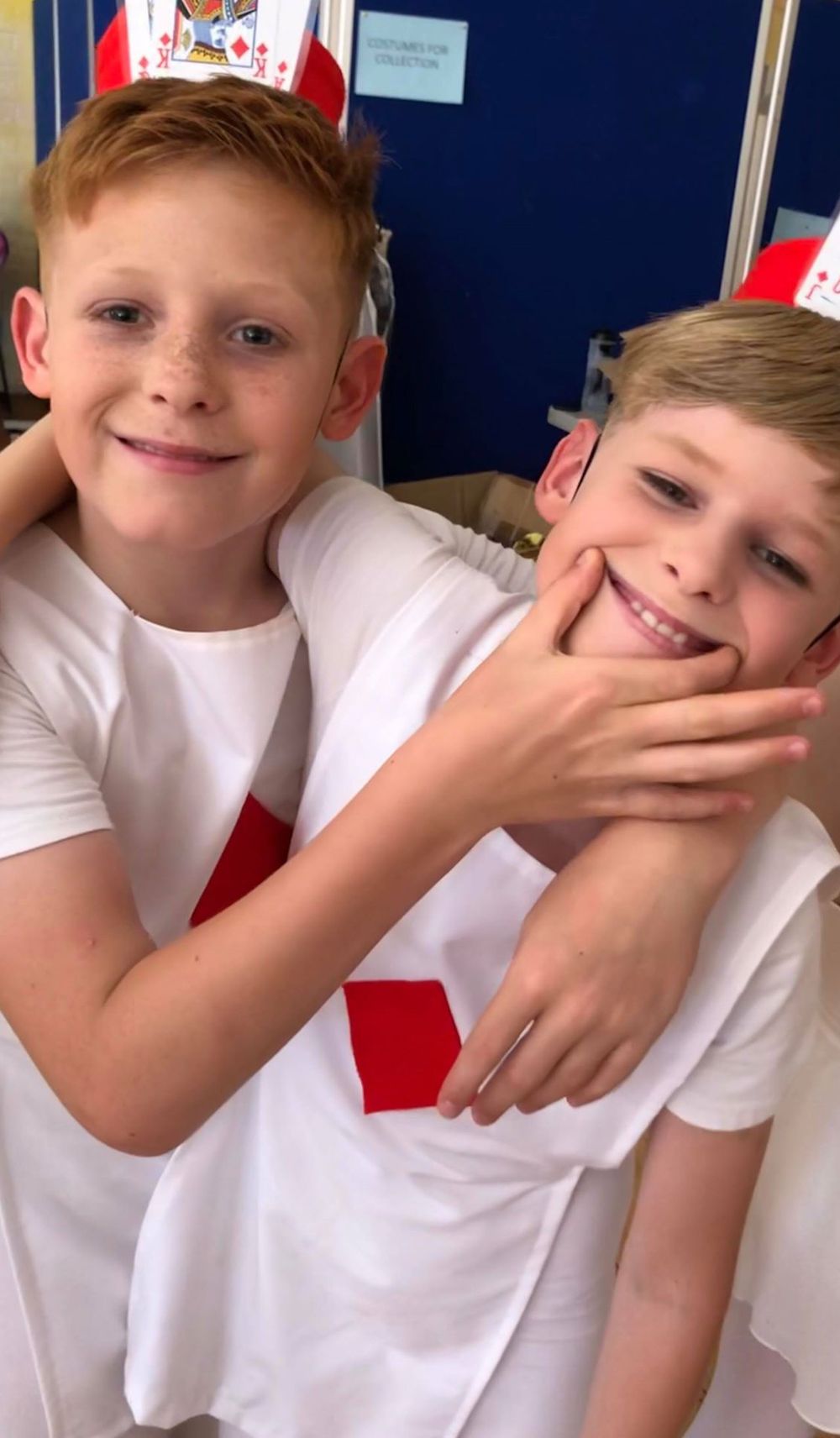 Alfie (L) and Max (R)PA Real Life/Collect
After erupting into laughter, along with the TV audience, when she announced the future king's alleged comments about his son loving ballet, Lara Spencer said:
"I have news for you, Prince William: We'll see how long that lasts."
But the presenter, who has since apologized, soon provoked a global backlash, with a 300 strong group of male dancers—including some of the cast of Broadway musical The Cher Show—performing ballet in New York's Times Square in protest, and celebrities such as Strictly judge Arlene Phillips and renowned choreographer Brian Friedman airing their disgust on Instagram.
Sharing a clip of Spencer's comments, Friedman wrote:
"Growing up as a dancer I was bullied horribly which is exactly what this is. She is teaching the word that it is OK to laugh at boys for dancing and that is so sad."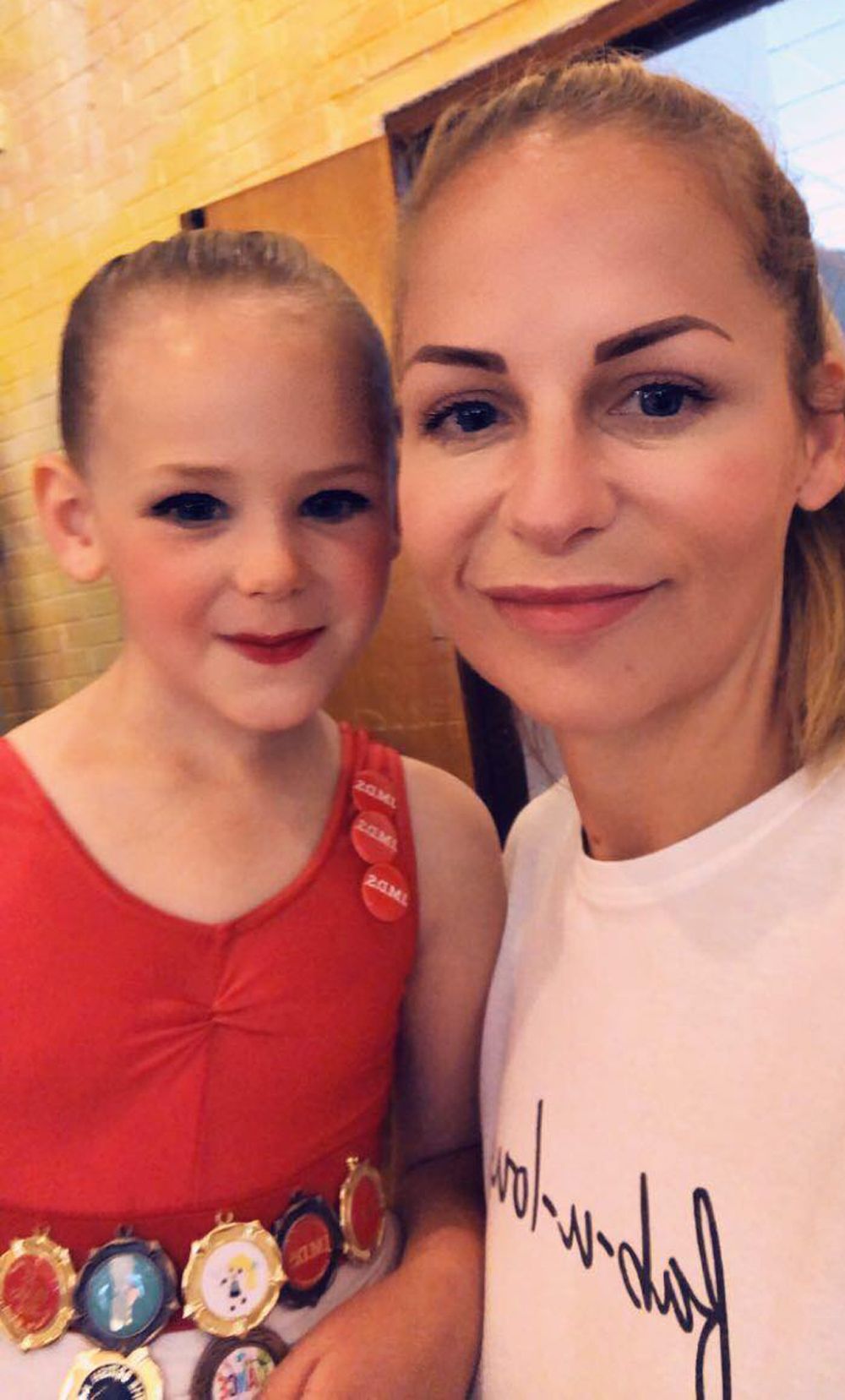 Natalie and AmeliePA Real Life/Collect
Natalie completely agrees with the choreographer, saying:
"From the moment my boys told me they wanted to do ballet, I knew some people would have negative opinions, which did worry me."
"Their dance school is fantastic and so encouraging, but it's people outside that world who have made nasty comments."
"When it's kids doing it, my sons are very quick to defend themselves. They're very proud of what they do and tell people that footballers do ballet, too, to stay strong."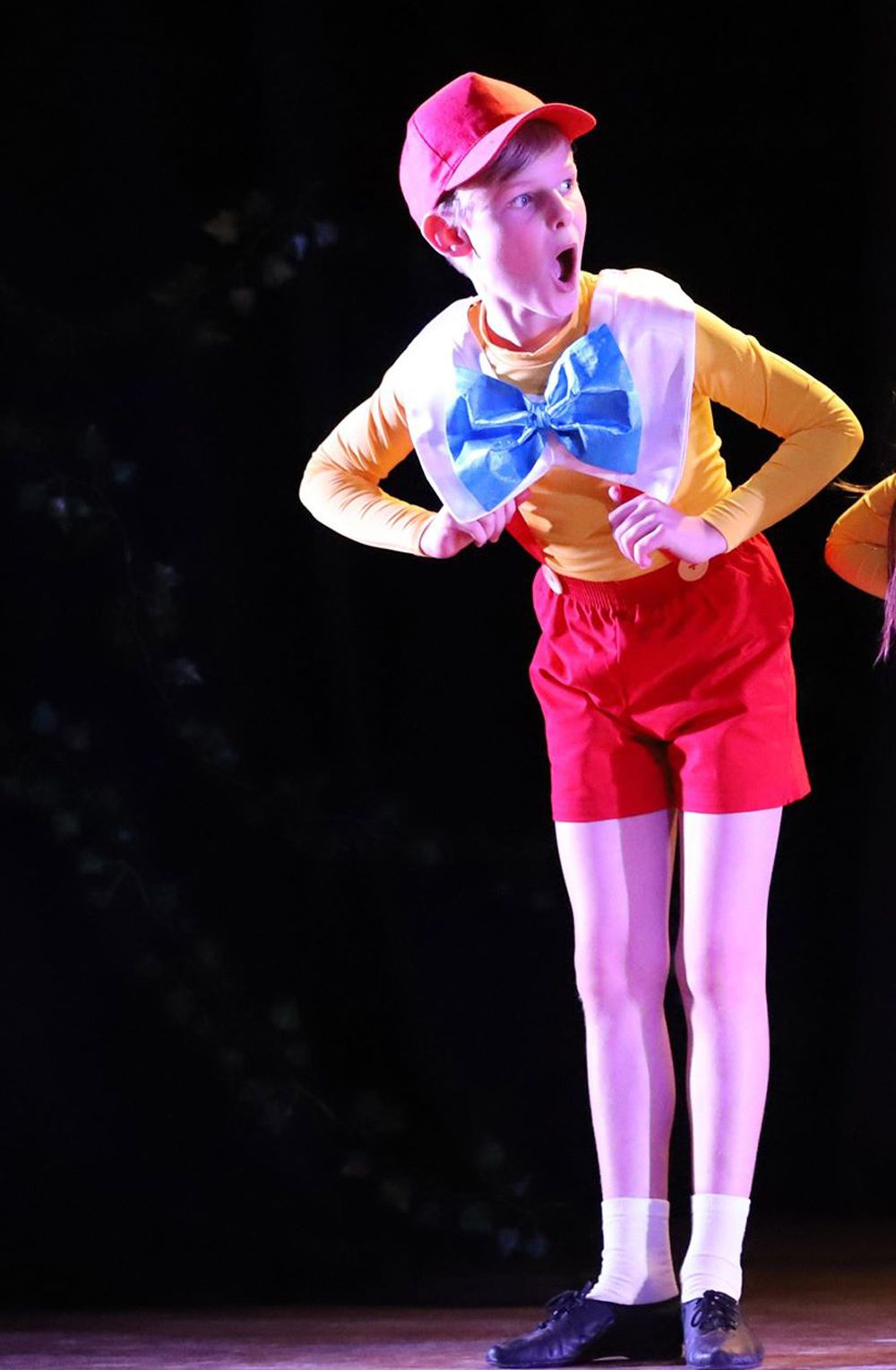 Max during a showPA Real Life/Nick Molnar Photography
She continued:
"When you realize the strength and skill it takes to be a dancer, you'll realize there's nothing 'girly' about it."
"But it's when adults say things that it's really shocking. We've had grown men ask if they're gay, or tell them 'real boys' play football or rugby."
"I don't see what dance has to do with gender, and they aren't hurting anyone – they're children, doing something they love."
Thankfully, with their mum's support, the boys refuse to be put off by ignorant comments and Max is even set to audition for a scholarship to a performing arts school, as he hopes to one day make a career out of dancing.
Natalie says learning ballet has also improved her sons' confidence and given them access to a whole new circle of friends.
She continued:
"Dance has done wonders for my boys' confidence, especially for Max, who is naturally quieter than his brother. The first time I saw him on stage, I cried. He just came alive – his head was held high and he stood tall. I'd never seen him come out of his shell like that before."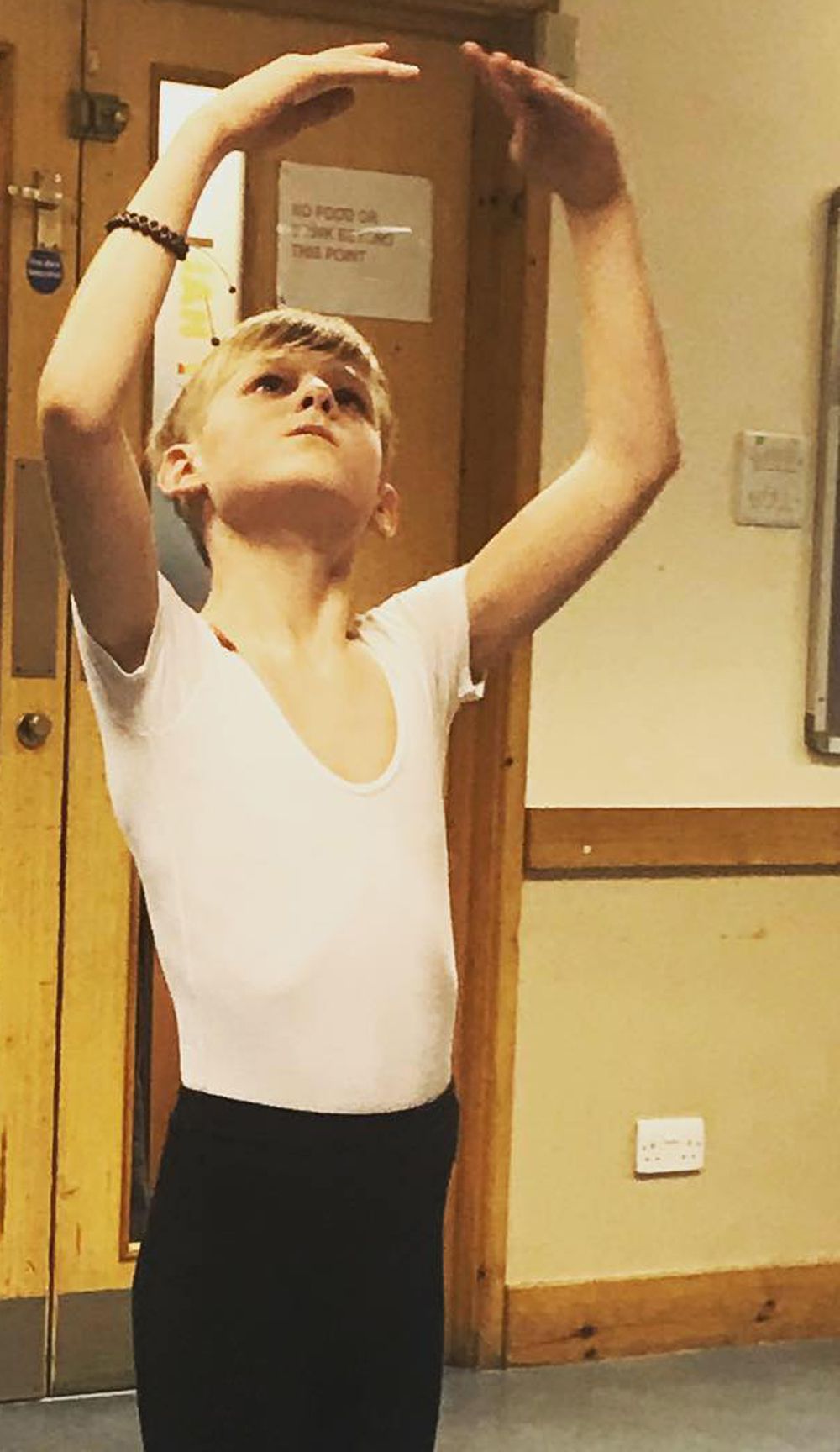 Max at a dance lessonPA Real Life/Collect
"Ballet has taught them both the value of discipline and hard work, too. And it's like one big family at their dance school. It's great to see them look up to the older boys and be encouraged to be who they are."
She added:
"I'd hate for them to be affected by small-minded opinions. They are so talented and have so many exciting things on the horizon. They have been been selected to perform at a national British Arts competition, a non-profit organisation dedicated to improving the teaching of performing arts, later this year. Max will be doing a solo, and they'll be doing a duet too."
"For now, though, I really hope they keep that pride and that fierceness in them. Alfie is starting secondary school this week, so that's a whole new group of people to meet and share his hobby with."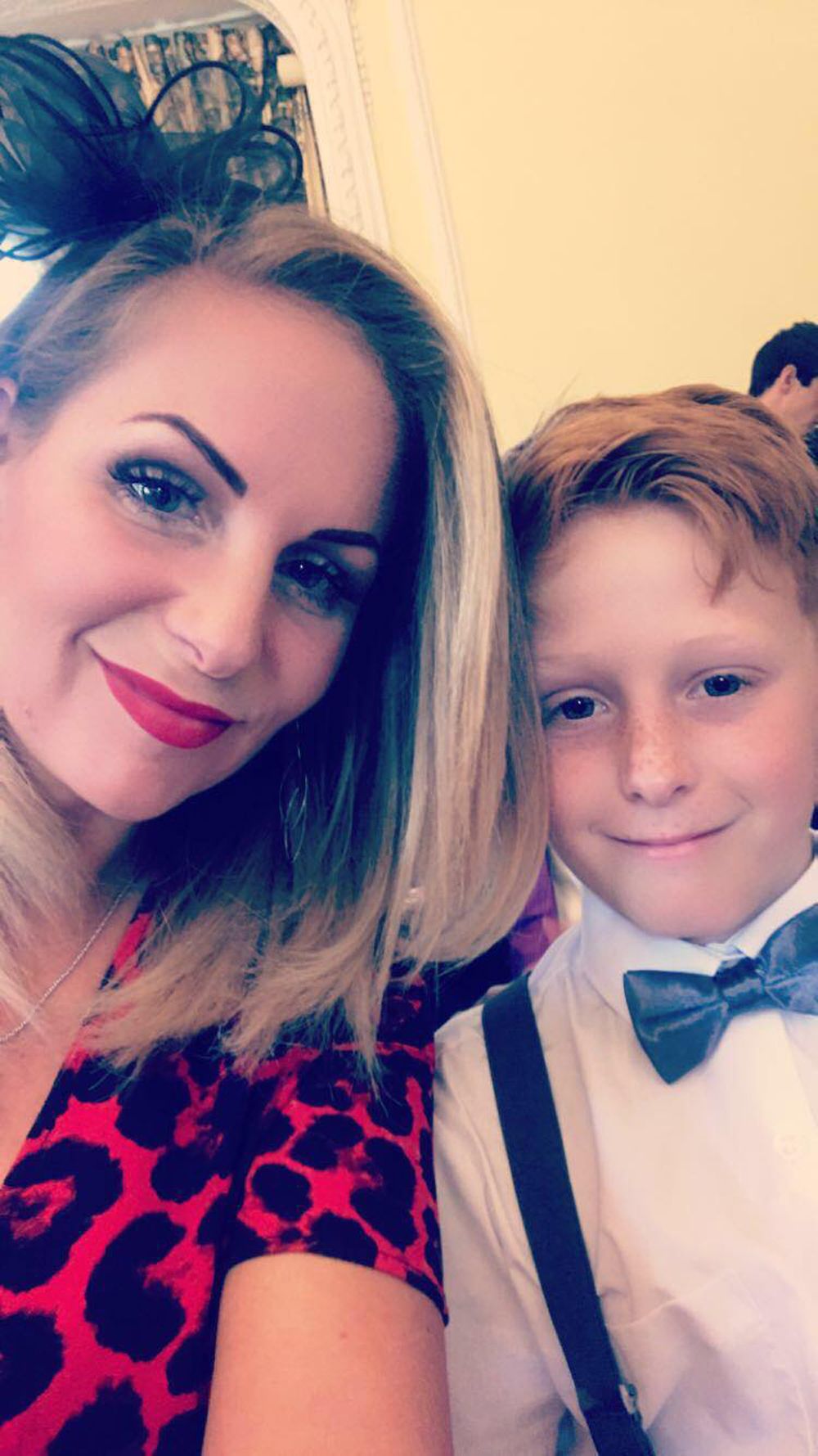 Natalie and AlfiePA Real Life/Collect
Natalie concluded:
"I just hope he gets the fact he's a ballet dancer out there loudly and proudly, to kill any need for teasing."
"In this day and age, it's time we stopped genderising hobbies and just let children do what they love."