Former Republican President Donald Trump was mocked online after he somehow misspelled the word "stolen" in a post on his failing social media platform Truth Social that he used to share more lies about the integrity of the 2020 general election that he lost to Democratic President Joe Biden.
Trump started out by attacking Fox News, which he says has treated him "every bit as badly as they did in 2015, before I later won the Election." He specifically called out Fox News contributor—which he spelled "contributer"—Marie Harf, whom he says "is allowed to say anything she wants without rebuttal - and others likewise."

He went on to declare that he "beat Crooked Hillary Clinton, and then beat Biden by much more," which is, of course, false.
He said that Fox—which has in the past been criticized for its often deferential coverage of Trump and his former administration—"is afraid to say what REALLY happened in that farce of an Election" that he falsely claimed was "RIGGED AND STOLLEN."
And yes, you read that right, he managed to misspell "stolen."
You can see Trump's post below.

Trump described the election as "stollen," which is technically a word but has a much different meaning than what he intended.

A stollen is a rather delicious and rich German fruit and nut loaf that has absolutely nothing to do with elections.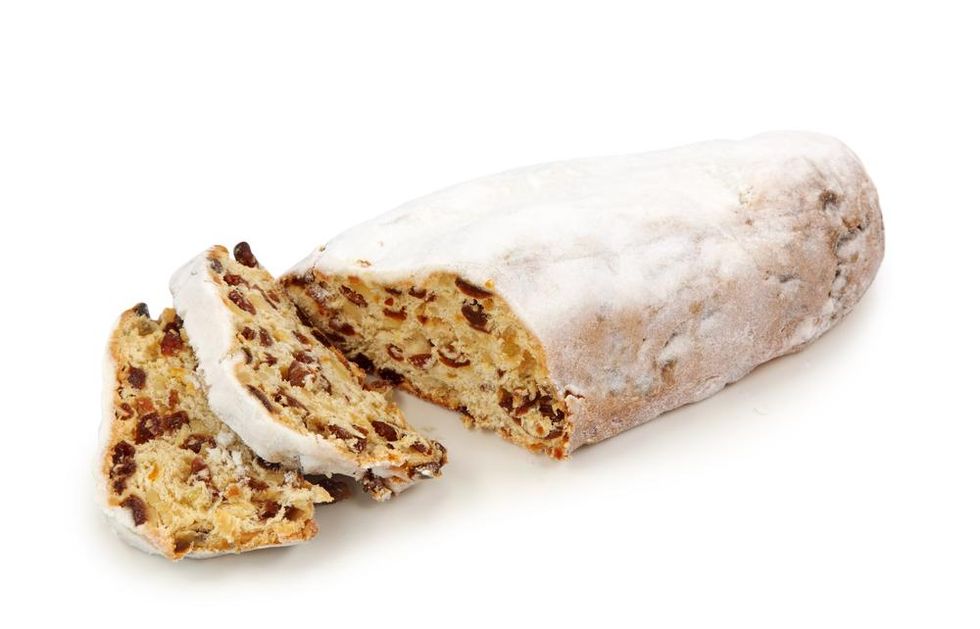 Elena Schweitzer/Shutterstock
Stollen is also a traditional Christmas bread in Germany and is the subject of the city of Dresden's annual Stollenfest, which dates back to the late 1400s.
Twitter users caught Trump's error immediately and mocked him for it.
Trump has been upset with Fox News coverage at least once in the last couple of months, most notably when the network aired an anti-Trump ad titled Sucker that was created by The Lincoln Project, an anti-Trump Republican Super PAC formed in December 2019 and dedicated to "Defeat President Trump and Trumpism at the ballot box."
At the time, he threatened Fox with legal action and specifically criticized Paul Ryan, the former Republican House Speaker who currently sits on the board of the Fox Corporation and who has often criticized Trump despite partnering with him on his legislative priorities.