It's a situation horrible to be on either side of—someone talking poorly about you behind your back but you see it or talking poorly behind someone's back and that person sees it.
This situation happened with actor and reality star Tori Spelling and a realtor recently, when Spelling received a message from her realtor about "the latest bizarre inquiry."
The inquiry was from Spelling herself, which the realtor went on to reveal before mocking Spelling and her childrens' living situation, unknowingly sending the comments straight to Spelling instead of a colleague as he had meant to.
Spelling put the whole exchange on her Instagram, calling out the realtor in question for a lack of kindness.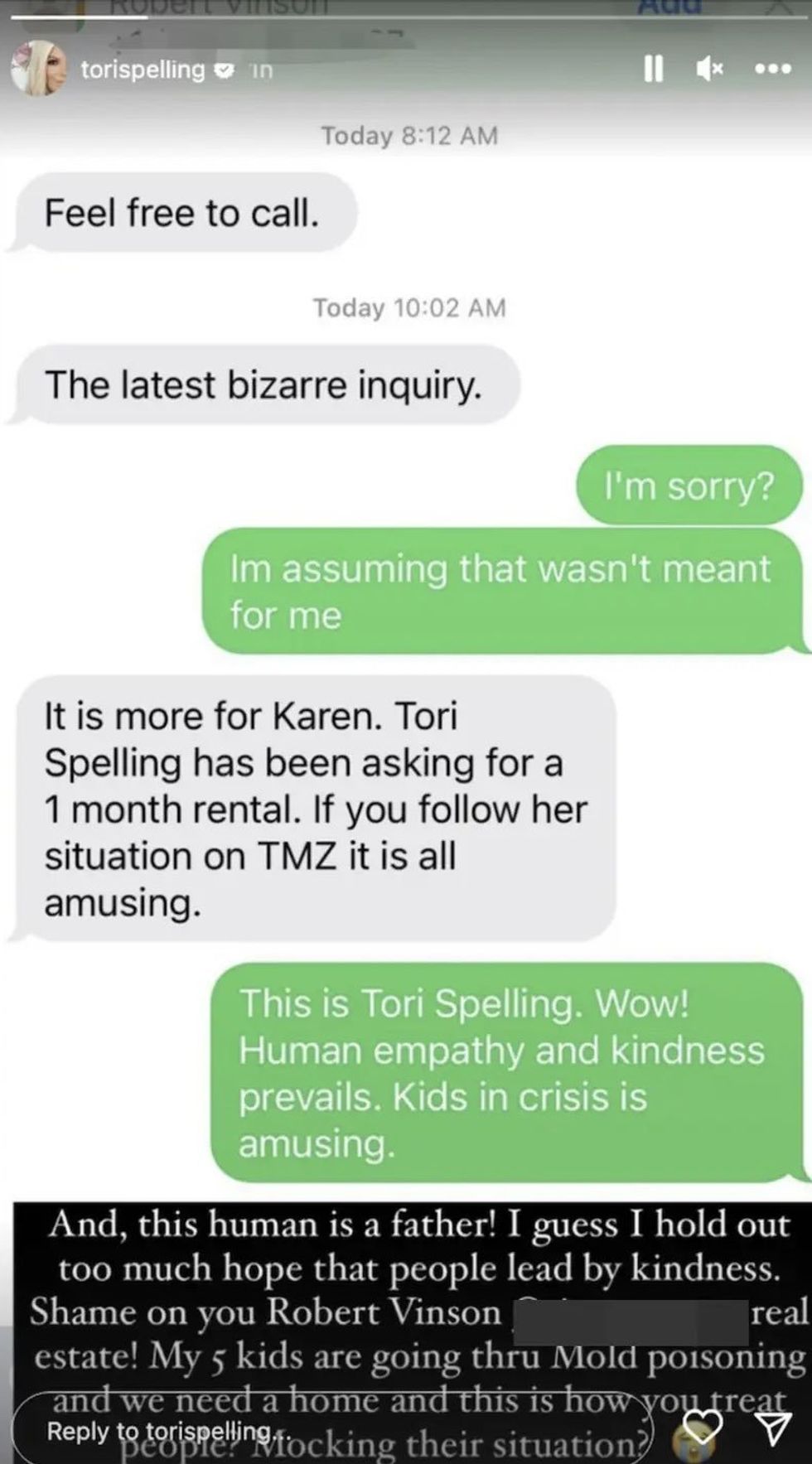 @ohchadwick/Twitter
People were cringing for both sides of the text conversation.

Many folks commented on the current turmoil in the actor's life.

But the large majority of responses were of people talking about how they had been in the realtor's situation.
Texting about someone behind their back and instead texting the target of their conversation by accident.

Sometimes, people pointed out, you don't even need texting to make it happen.

What an awkward situation for everyone involved.