We can all agree getting older is the worst decision we make as humans, right? Who thought this was the best way to live our lives? Being a kid was the best! Everything seemed to be easier, including playing sports, making friends, somehow learning foreign languages without taking four years of college courses. But then...you grow up, losing all those skills.

---
Reddit user, u/vk000mk74, wanted adults to open up about their past when they asked:
What's a skill you had as a child but lost as an adult?
*grunt *wheeze *gasp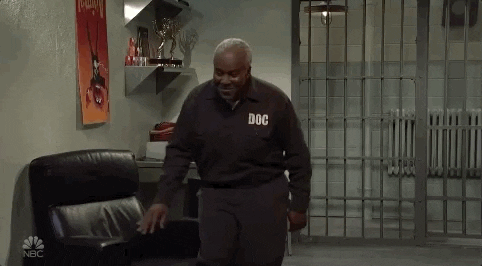 Giphy
Standing up, sitting down or crouching without making old man noises.
Are There Transport Elves?
falling asleep on the couch and magically waking up in my bed
What, You Just Go Up And Talk To People?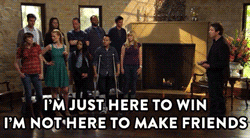 Giphy
Making friends
The structure of school is a big reason kids seem to have an "easier" time making friends. The work is literally done for you. You are forced to see the same people regularly, do things together, and share common experiences. All of it is orchestrated for you.
I'm Very Above Medium For My Age...
Being smart for my age
I kinda wish I wasn't smart for my age as a kid. I was always good at reading and writing and maths, but that only taught me I didn't need to work.
It didn't help that teachers refused to let me do work from the level above, so I was never challenged at school, I was always doing work that my classmates were doing.
Now I procrastinate and have a bad work ethic XD
A Knack For Other Languages
More had as a toddler/young child, but I could understand Greek. My babysitter was Greek and didn't speak much English. My parents told me that she could give me instructions in Greek and I'd do exactly what she wanted me to. I'm a little bummed that I didn't retain any of it.
Ugh, I Need To Pay Attention Now?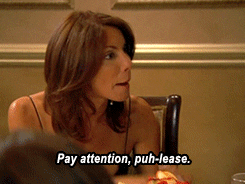 Giphy
When in school I always played with something and when the teacher ask me "did you listen to what I said" and then I go "yes".
She ask me the questions and I answer it. She always looked surprised like "how could you play and listen at the same time??"
Well I lost that power now...
Fingers Like Sausage
Guitar playing is something you do not retain if not kept in practice. Middle school me could play whole songs on guitar and blow people away with it.
Adult me picks up a guitar like "well there's a g chord. It's like a cozy little house. And then you step outside with a c chord. And then it gets cloudy when you play an a minor. And then you strum a g chord and you're right back in the house."
A Serious Lack Of Endurance
All that energy. I used to walk for miles, now I'm 30 with asthma and my body says no.
Also the rate I used to devour books.
Now Everything Sounds Like Squeaky Gears...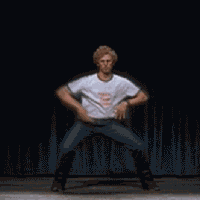 Giphy
Dancing. By god I could dance fairly well and would get in school breakdance competitions. But as I grew, I became shy and lost my ability to dance. Now I lost most of the shyness, but still can't dance!
I'm...So...BORED.
Being truly in the moment, without thinking about the past or future, just 100% into their present task.
On that note, I have found taking care of responsibilities in a timely manner, instead of putting them off helps. If you know that you'll actually call your bank later you can say "I'll let tommorow me handle this." and you can let yourself relax for a moment. The problems only happen when tomorrow you doesn't handle it.
I've learned being an adult means the triage of all your problems. You can't deal with all of them at the same time or you'll die of a stress related heart attack in a few years.