Move over Disneyland, these green army man costumes are taking the stage away from anything we've ever seen before.
---
Twitter user @IcKChief posted some pictures of his friends and himself in costume, with the caption "Andy's Coming!" and it's the coolest thing we have ever seen in our lives.
Andy's coming! #Halloween2k18 https://t.co/V1xQoqHOWJ

— Bond (@Bond)1540823589.0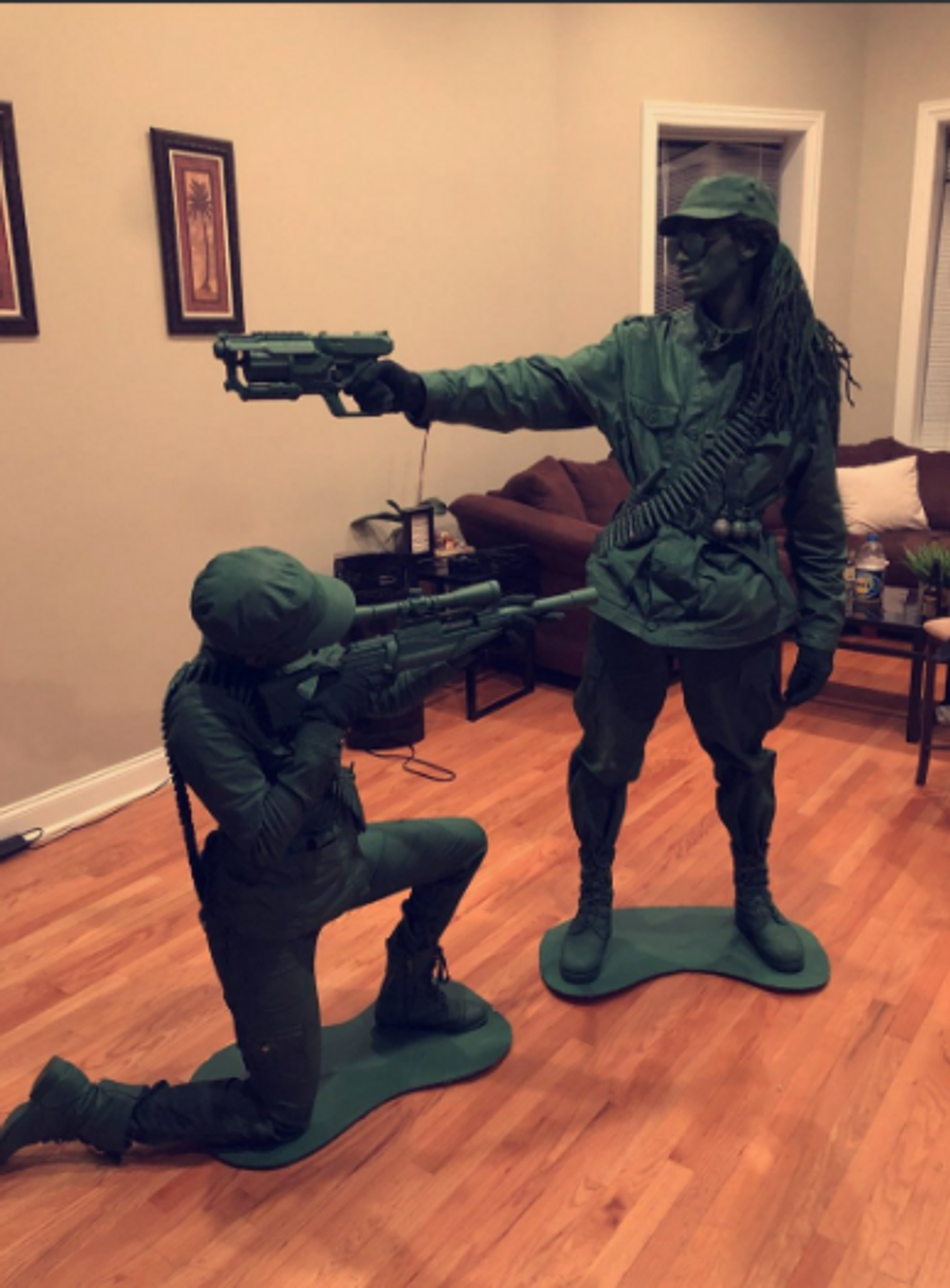 @IcKChief/Twitter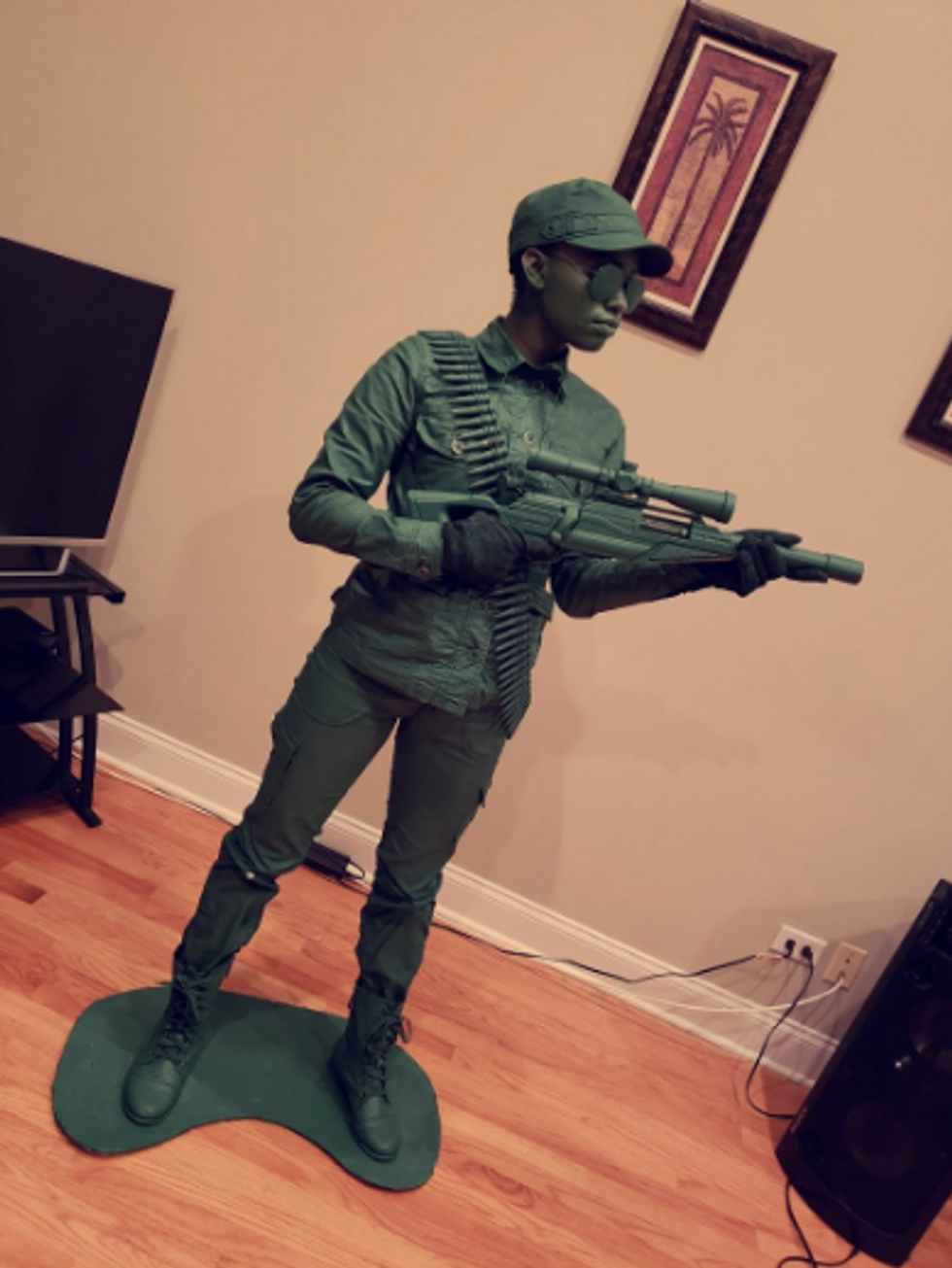 @IcKChief/Twitter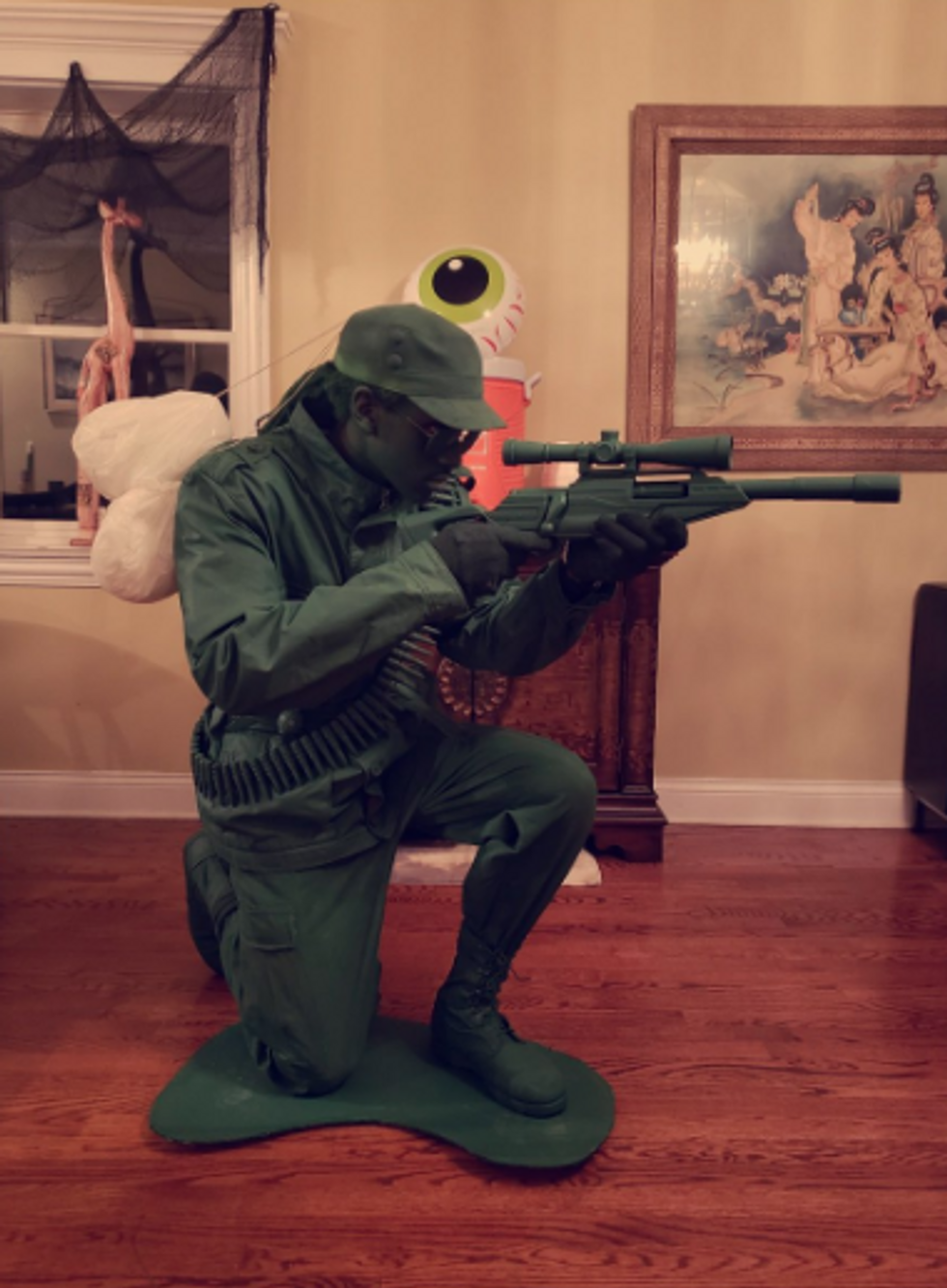 @IcKChief/Twitter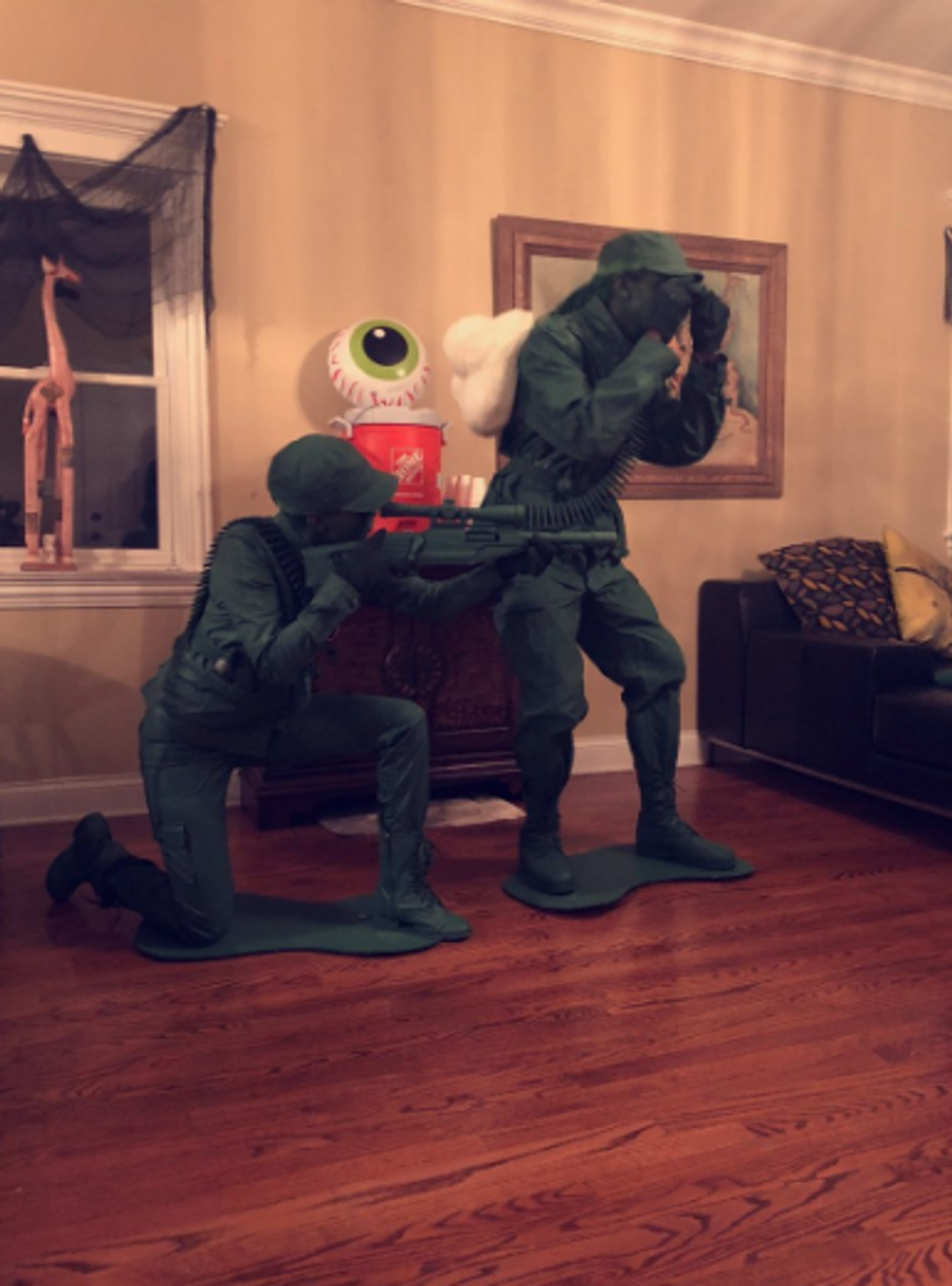 @IcKChief/Twitter
Within hours, it went more viral than a Buzz Lightyear commercial.

@IcKChief My question is did you have to carry the base around. These costumes are amazing btw

— R a h (@R a h)1540832006.0
@IcKChief How long did it take to wash all that out man? 😭

— Crymes 🏁 (@Crymes 🏁)1540846191.0
@IcKChief YESSSSSSSSSSS IM HERE FOR THIS!

— Essie. 💁🏾‍♀️ (@Essie. 💁🏾‍♀️)1540823845.0
@IcKChief Y'all snapped broski

— Corporate Jimmy (@Corporate Jimmy)1540825221.0
@IcKChief Awesome! https://t.co/BGO137hsKv

— Kristen (@Kristen)1540913945.0
Honestly, the level of commitment is insane.
@IcKChief That turned out great! You just needed to bend the rifle barrel... for authenticity.

— Richard Hudson (@Richard Hudson)1540924269.0
@IcKChief This has to be the best one I've seen for 2018, so awesome man.

— Sean of the Blackwater (@Sean of the Blackwater)1540841837.0
@IcKChief This was a very creative costume guys, I love it.

— Rachel G (@Rachel G)1540916873.0
@IcKChief @PeeteySDee I've seen a bunch of Green Army Men costumes over the years. These are great!

— Dan (@Dan)1540935769.0
Do they already win Halloween 2018?
@IcKChief the part i never understood about those costumes is how do you walk?! :-)

— J.E.Mayhew (@J.E.Mayhew)1540926714.0
@IcKChief Y'all did that 🔥🔥🔥🔥 https://t.co/exe37foedy

— Casthra Demosthene (@Casthra Demosthene)1540920037.0
@IcKChief Wow talk about raising the bar on Halloween costumes!!! Huge 👍 and 👊 for those awesome costumes.

— Geek/Nerd❤Marvel (@Geek/Nerd❤Marvel)1540952654.0
@IcKChief These are the best costumes I have seen so far this year.

— Spenser Booke (@Spenser Booke)1540944959.0
This sure gave us some serious nostalgia, and makes us even more excited for Toy Story 4, which is expected to be out in 2019:
Toy Story 4 - First Look At The Story (2019) www.youtube.com
We hope these guys make a cameo.