April 11 was National Pet Day, a day on which our pets were given extra special love and care for the joy they bring. Sesame Street made sure to mark the occasion by trolling one of their own residents, Elmo.
To recognize the holiday on their social media pages, Sesame Street posted this picture of Zoe's "pet rock" Rocco.
Rocco is a point of contention with Elmo, who notoriously has animosity towards the inanimate object his best friend Zoe recognizes as a living being.
Elmo's exasperation with Zoe's delusion was hilariously evident in a 2004 episode of the popular children's show in which Zoe denied Elmo a cookie because she claimed Rocco wanted to eat it.
Being cookie-blocked drove Elmo bonkers since he, the audience—and everyone else except Zoe—knows Rocco "doesn't have a mouth," is "just a rock" and is "not alive."
Amused by the ongoing Elmo vs. Rocco feud that even got The Rock–a.k.a. Dwayne Johnson–involved and to threaten Cookie Monster, Sesame Street decided to irk Elmo further by amping up tensions.

People were here for Sesame Street's social media posts that included the photo with the hashtag #NationalPetDay.

"Wow, Sesame Street woke up and chose violence today," wrote one user on Facebook.
Another remarked:
"Thoughts and prayers to Elmo during this difficult time."
Hilarious GIFs and memes continued over on Twitter.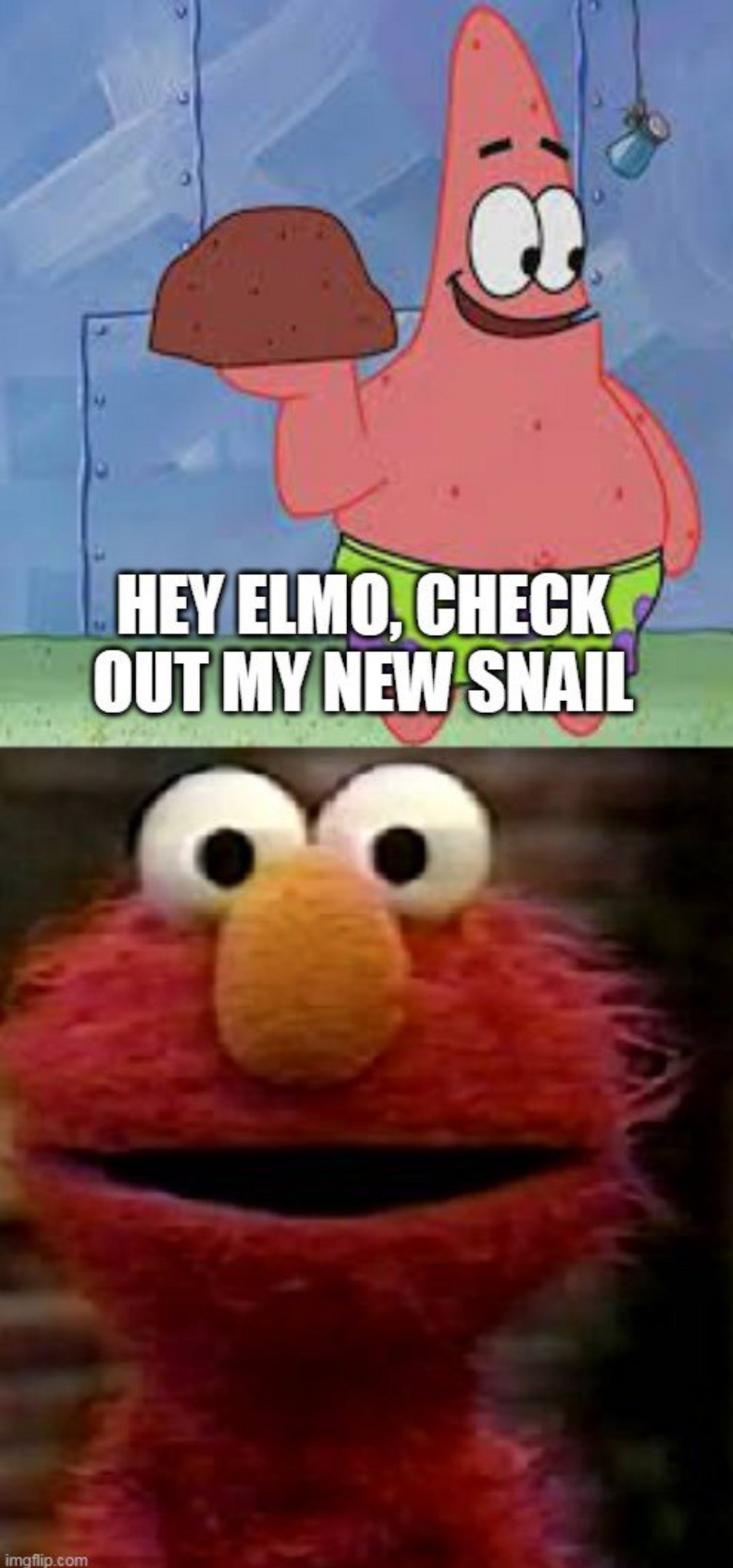 @HarryBoyXD/Twitter
Fans are anxiously waiting to hear from Elmo, who as of this writing has not yet responded to the stone-cold shade.