Earlier this week, we learned of some beef, err eggs, between James Corden and NYC restauranteur Keith McNally after the 'abusive...tiny cretin of a man' Corden treated staff at the restaurant Balthazar quite poorly over a couple of minor errors regarding an order of an egg yolk omelette (that's right, yolks only).

In response to Corden's outburst, McNally banned him from the restaurant.
Upon learning of this behavior, many took to Twitter to remind us of the 2017 airplane incident, in which Corden puts on headphones to drown out the screams of the baby next to him only to find out later that it was his own child.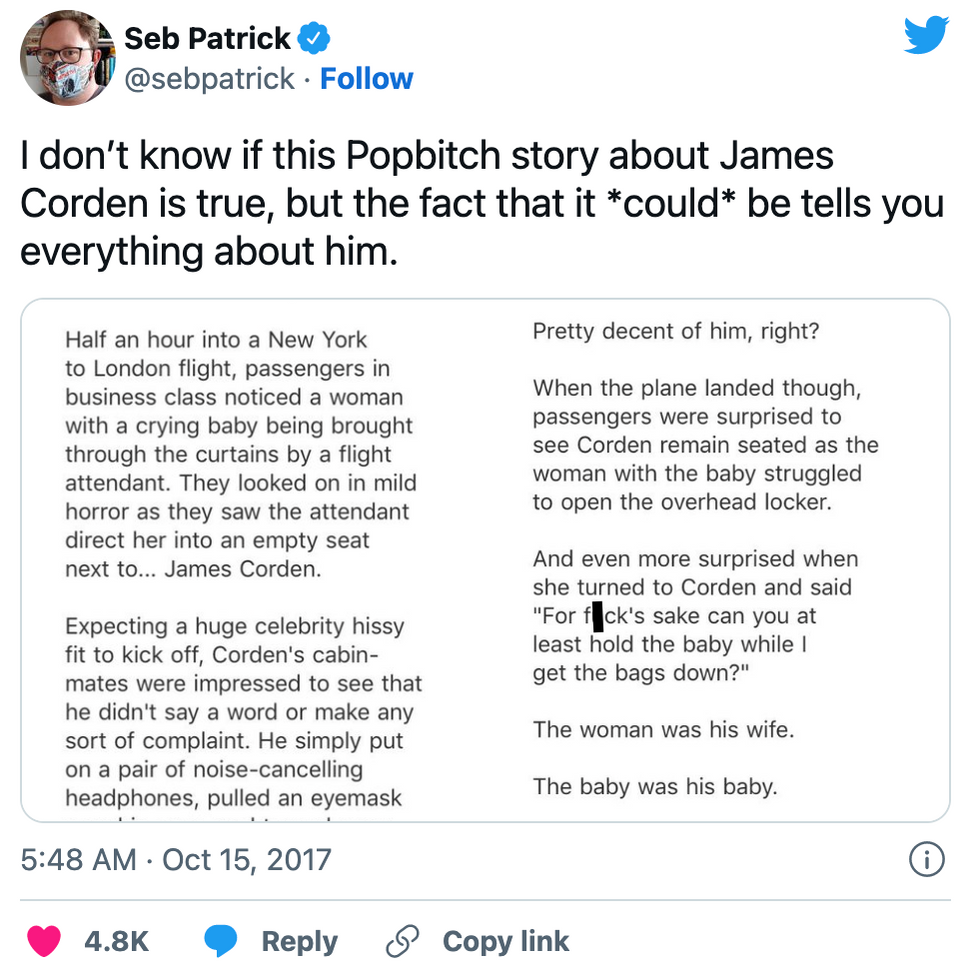 @sebpatrick/Twitter
Now, however, there may - or may not - be another place Corden is not welcome.
On Tuesday, Ryanair, known for its incredibly cheap flights tweeted:
"James Corden BANNED from Ryanair"
The Twitterverse is unsure of the seriousness of the post but weighed in regardless.
Fortunately for Corden, we have learned that he and MacNally have made amends, and Corden is no longer banned from the restaurant.
No word yet, though, on if Ryanair has also forgiven Corden.