Just like Blanche DuBois from A Streetcar Named Desire, we have always depended upon the kindness of strangers.
When a total stranger is kind to you, it restores your faith in humanity. There is nothing at stake for this person to try and help you, they're just helping you because they want to.
---
We have far too little empathy and kindness in today's day and age.
u/Noussa11 asked:
What is one random act of kindness a stranger did for you?
Here were those answers.
Use It Or Lose It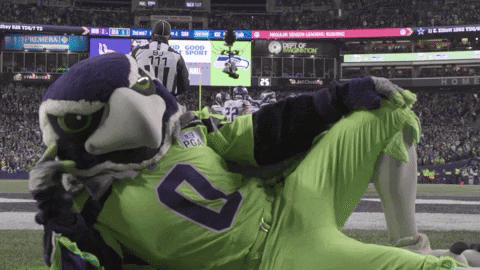 Giphy
I'm a Seahawks fan living in Arizona. In 2011 a regular at the Starbucks I worked at gave me four tickets to the Seahawks @ Cardinals game. It was the last game of the year so he also gave us the money that was left on his stadium food card. He said it was "use it or lose it" and that it had about $200 left on it. The seats were club level and my three friends and I ate like kings.
As a thank you we pooled in and got him a $100 Starbucks gift card.
Roadside Assistance
Years ago I was on a summer road trip with some friends from Dallas to Austin. On the way down, the battery meter on my dashboard started acting funny. Jumping up then dropping down, all sorts of weird stuff.
We make it down to Austin and we're supposed to go see my one friend's show, but I say I'm going to run to an Autozone and see about buying a new battery (it was 6 or 7 pm and I assumed all the mechanics were closed) (I should also say that this is way before smart phones were a thing, and only one of us even owned a cell phone). I buy a new battery and install it in the parking lot. Turn the car on, and it's not the battery that was the issue. Shit.
I go and meet my friends after the show and say we should leave that night instead of the next morning. My rationale being that if we drive at night, we won't need the AC (this is Texas in the middle of the summer so even at night it's going to be hot, but not unbearable) and therefore can use less battery power.
We all pile in my car and get about 20 miles outside the city when my car dies. While we didn't need AC we did need headlights. We're pulled over on the side of the road, my friend with the cell phone calls AAA, and they say it'll be an hour or so before anyone is able to make it out.
While we're standing there on the side of the road, in the near pitch black, a truck pulls over in front of my car. A man gets out and starts walking towards us. All of my friends take a step back, nominating me to do the talking/get killed first.
The man asks us what the problem is, I reply that my car's dead. He says he has a tow chain in the back of his truck, and would be able to tow us to Dallas, which is about 200 miles away. This seems like a terrible idea since I'll have to ride in my car steering and using the brakes since it's only going to be attached by a chain. But I was 19 years old and stupid, so after my friends and I talk it over, we say OK. He says that he's got a small trailer at his place about 50 miles away that we could use to tow my car, but until then, I'm steering a dead car about 3 feet away from this guy's bumper.
Myself and my ex girlfriend are in my car, and my other two friends are in the truck. It wasn't until later that I learned the story of the truck driver from my friends who were riding with him. Turns out, a year or so earlier he'd been diagnosed with terminal lung cancer. Instead of doing treatment he decided to accept his fate and spend whatever time he had left driving all over Texas helping people who were stranded on the side of the road.
I can't remember his name anymore, but I'll never forget him rescuing us that night.
Special Days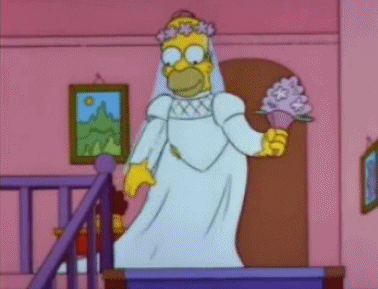 Giphy
Spring 2018. I accidentally stumbled upon a wedding dress I loved for 60$ with only 3 weeks left until my wedding. I called around everywhere and not one local business could fit me in for alterations.
I was discussing this with a coworker on our hospital lunch break in a quiet area and a nurse from the cancer center pops around the corner and says, "I do alterations! I'd love to look at it!" Taken aback, I ask her what she usually charges for her work. She says, "Eh, 50 dollars" (this is extremely cheap for wedding dress alterations.) I accept her offer, get her number, and we arrange for me to bring it in on our lunch break the next day.
She had me do several fittings, just to make sure it's perfect. She even purchased additional material for part of it. During those times, we spoke about our lives and she told me that her mother passed this winter. They used to sew together, and working on projects like this makes her feel close to her mom again.
On the day I pick it up she hands me the dress with a huge smile. I try to give her the money and she won't take it. She says it's on her, in honor of her mother. I broke down and we both cried together. I promised to pass on her good deed one day.
For BBQ Sake
My wife and I saved up to buy a nice (for us) grill years ago, but we never thought of how to get get it home. We were trying to get it in the trunk of our little car, and were just about to resort to opening the box it came in to put it in piecemeal when a guy who'd been sitting in his truck eating dinner in the parking lot came up and asked if he could help us transport it to our place.
We lived 20 miles away, and he was still more than happy to drive it to our house and drop it off and refused any kind of payment for helping.
New Night Friends
I was on a trip on Norway and it was literally my last night in the city and the country. I lost the midnight train, but no problem, I could still take the first train in the morning. In the meantime, I went to the dock because that's where all the nightlife was.
The bar closed at 2 a.m and the train passed at 5 a.m, so a guy I had met at the bar told me "there's no way you're gonna spend three hours walking around" and he took me to his house. He gave me the worst coffee I've ever had and we spent those three hours talking. Then he took me to the train station, bought my ticket to the airport and before he left he told me "I'm drunk and I haven't slept, so tomorrow I might not remember you, but it's been a pleasure helping you."
Safety At No Cost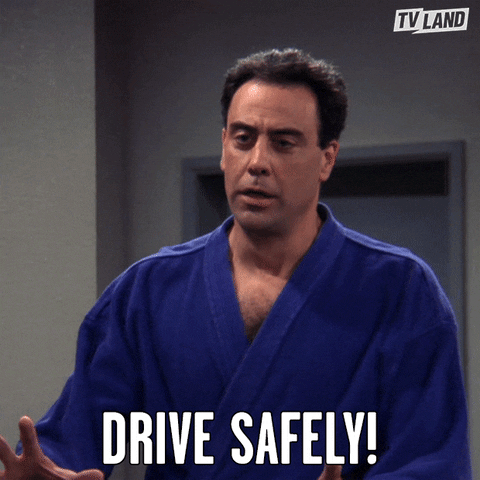 Giphy
Christmas Eve a couple years back. I had worked a shift at the hospital (not a doc or high paid person) and was trying my best to get to my families house about two hours away before dinner. My breaks on my car just are not working right. It's snowing like crazy, and I'm thinking there is no hope. I saw the local mechanic was still open so I pulled in and told him what was going on.
Half hour or so later he comes out and tells me what was wrong and that he had gone ahead and fixed it. I asked him what I owed him for the work. He said get home to your family safe and have a merry Christmas. I felt like I was in a hallmark movie. It is now the only place I will take my car.
Contact
I was an American in China and 6 months pregnant. I was at the train terminal and the hormones kick in. I start crying for literally no reason which makes me only cry harder. A very tiny old Chinese woman grabs my shoulder and said something I dont understand. She then grabs me and gave me a huge hug.
When she pulled away she gave me a great smile. It was exactly what I needed.
Food In My Stomach
When I hit no money as a student I went to do a shop with the little money I had left.
Turns out my phone bill came out and I was flat broke and had to leave all the stuff at the cashier whilst I went outside to work out if I could loan money.
This absolutely amazing, amazing woman comes out and said she saw the whole thing and she has a son who's a student who gets into similar situations and she gave me a hug and forced some money in my pocket.
I was too flabbergasted to say anything then but lady, if you're reading this you really changed my opinion about people in general and made sure I ate for the first time in a week, thank you kind stranger and I hope life rewards you.
Together In Grief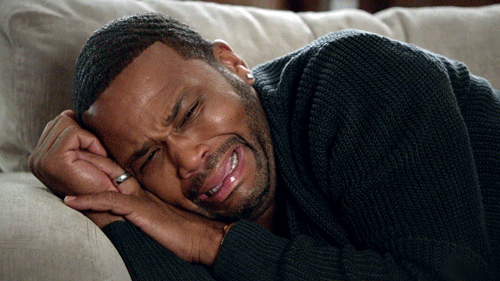 Giphy
After my boyfriend was killed I remember standing at the sympathy cards to find something for his mom.
An elderly lady was next to me also looking at the cards.
We looked at each other, then I started to cry, then she started to cry, then she just started hugging me in this stupid Rite Aid.
It felt at that moment that someone really understood. It was probably more comfort than I got from anyone I knew.
Toddler Time
I was at Target to do some shopping when my baby had a blow out diaper. I also had my two year old with me. There was no family restroom so I had to use the changing station in the ladies' room. My toddler was out of control and was just itching to do gross stuff like lick the floors or play in toilet water or something that would horrify literally anyone on the planet except a mischievous 2 year old.
A woman, probably in her 40s, saw my predicament (baby on changing table and me unable to physically intervene with the 2 year old) and interacted with my toddler so I could deal with the poopsplosion my tiny infant son produced.
They counted sinks, jumped from tile to tile, made silly faces to one another. It probably only lasted 2-3 minutes, but it was the most helpful thing someone could have done for me in that overwhelming moment.