An estimated hundreds of pounds of noodles were found in huge heaps lining a creek in the woods of New Jersey's Old Bridge Township.
The piles of pasta included spaghetti and elbow macaroni, and how they got there remains a mystery.
Nina Jochnowitz, a community leader and advocate, posted on local Facebook groups and shared several photos of the pasta dump that appeared out of nowhere.
She remarked:

"It was like the song, on top of spaghetiiiii, all covered with cheese."

Jochnowitz, who apparently lost a race for city council but is still active on her "Nina Jochnowitz for Old Bridge" Facebook profile, pointed to the dumped spaghetti incident as an example of the current city administration's negligence in garbage cleanup.
What began as an effort on Facebook to raise awareness of contamination concerns in the small township in Middlesex County turned into a viral moment when Jochnowitz's post with the photos was shared on other social media platforms, including Reddit and Twitter.
Twitter user Pasta Girl tweeted the photos and captioned them with:
"someone very mysteriously dumped 3-400 pounds of pasta in the woods in old bridge, nj …… i need to know everything."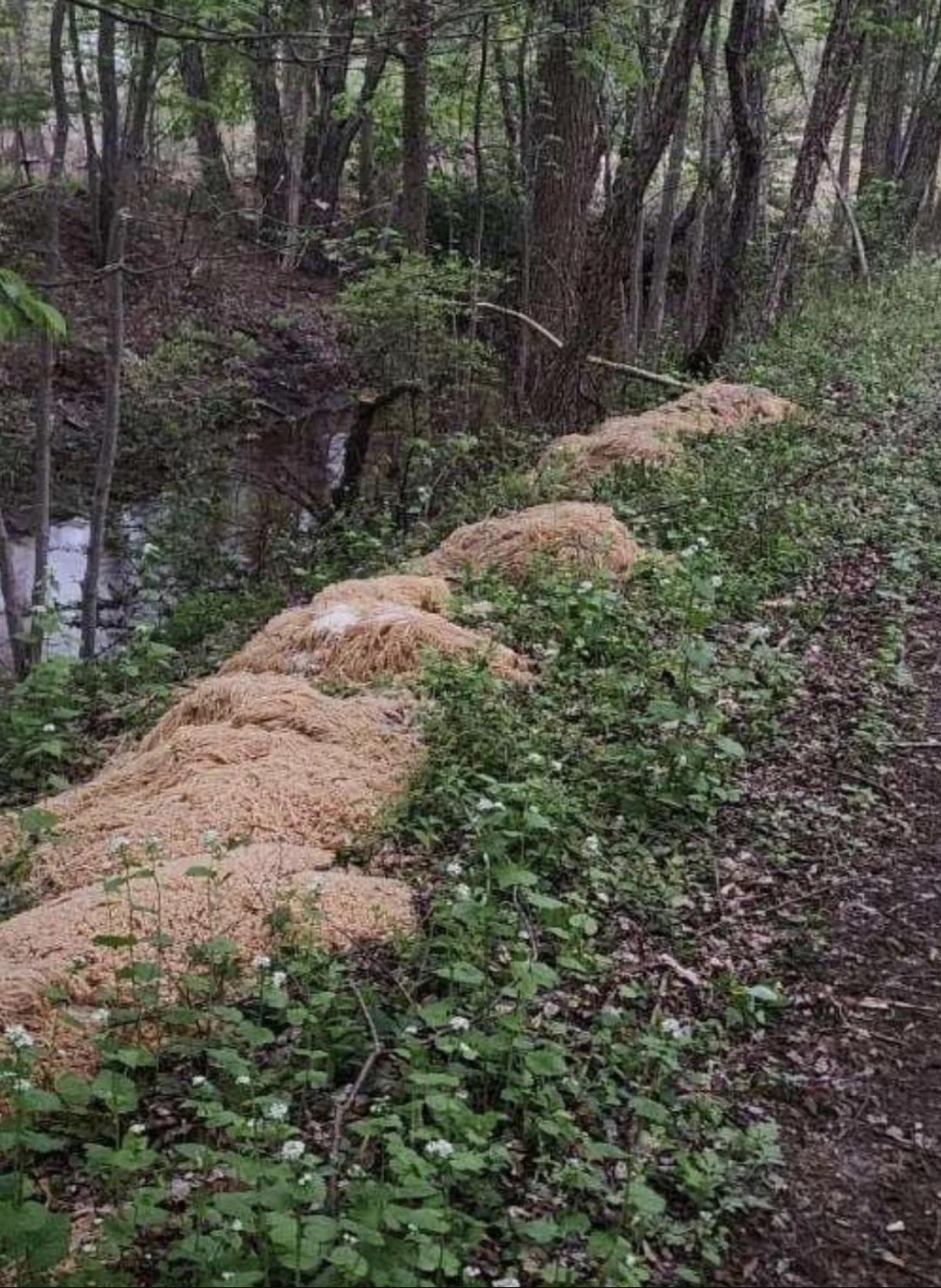 Nina Jochnowitz/Facebook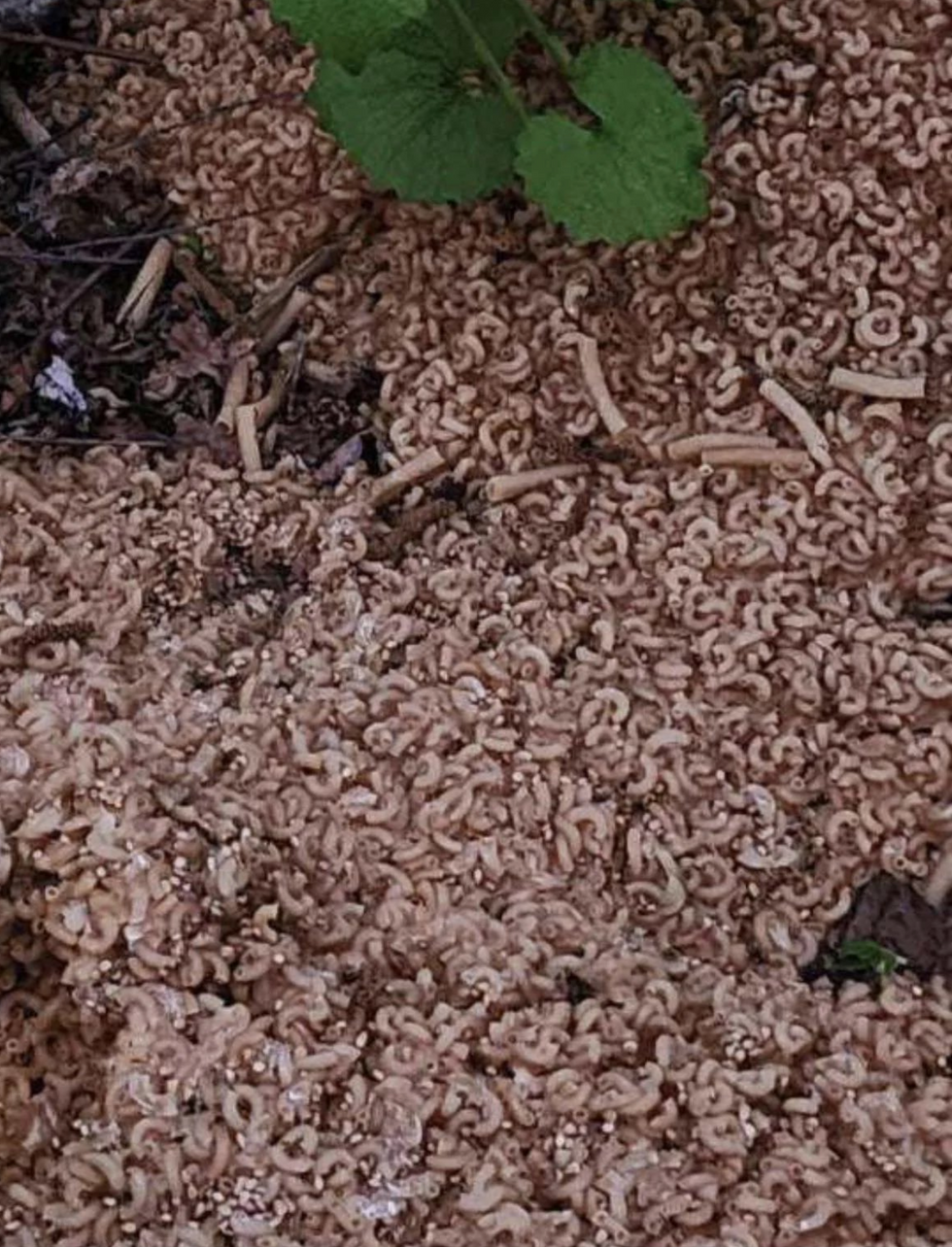 Nina Jochnowitz/Facebook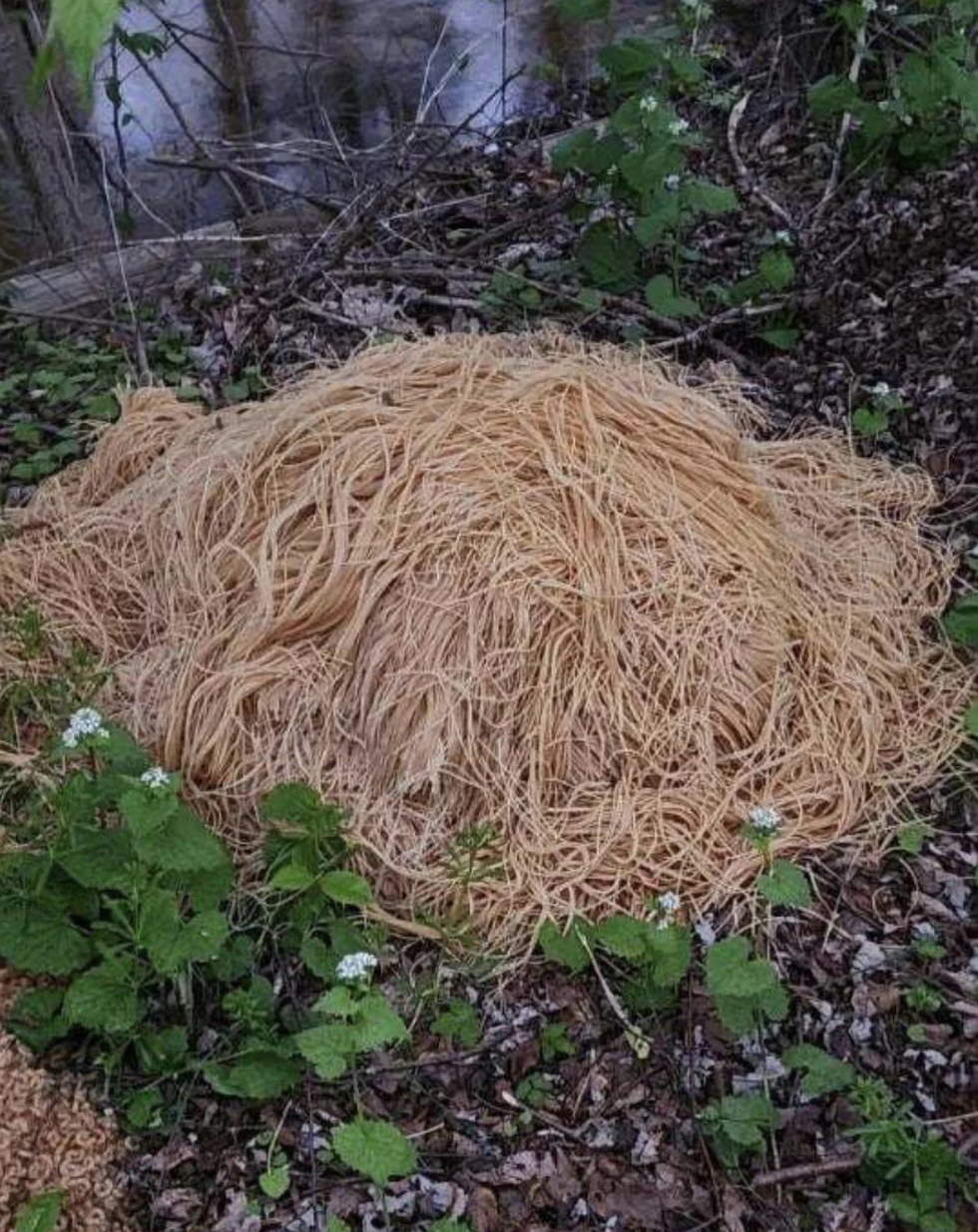 Nina Jochnowitz/Facebook
Puns were inevitable.

One Redditor quipped:

"We should send the perpetrators to the state penne tentiary."
Another joked:
"I don't know. If we do that, I'm alfredo what will happen to them."
Philadelphia resident Ali Allocco, who tweeted screenshots of the original post that went viral and earned over 50,000 views., told The Philadelphia Inquirer:

"I was like, wow. This is the most New Jersey thing ever."
"I need to tell the masses about this."
Others chimed in to comment on the mysterious incident in the woods.

The town's Public Works department cleaned up the starchy stash in the woods hours after Jochnowitz wrote her post, and she praised Public Works Director Kasey Lenning's team for their impressive cleanup efforts.

She continued:
"You might say, 'Who cares about pasta?' But pasta has a PH level that will impact the water stream."
"That water stream is important to clean up because it feeds into the town's water supply ... It was one of the fastest cleanups I've ever seen here"
Jochnowitz has led cleanup efforts in the past, including one in which more than 300 tires were pulled from an estuary lake.
"When it rains here, it smells like sewage," she said, before commenting on the pollution problem and environmental neglect in the area.
"We got the county to take away about half. But a pile is still there that the township has done nothing to take away."
It is still unknown how the mountains of cooked pasta got there, or where they came from.
And as far as looking for answers, Jochnowitz had only this to say:
"Mission Impastable."