Two worlds will collide when House Minority Leader Nancy Pelosi guest judges on the upcoming season of RuPaul's Drag Race, which begins January 25th.
The fierce announcement of politics meshing with drag was made on Thursday morning. She will be joined by other personalities including Vanessa Hudgens, Kristin Chenoweth, and Titus Burgess.
The first female speaker of the House teaming with RuPaul took people by surprise.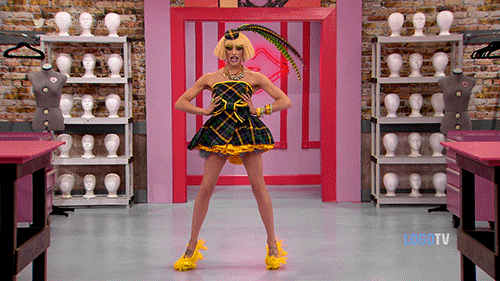 Contestants are falling for Pelosi.
The season, "Drag Race All-Stars" promises to be its most entertaining one yet, according to a VH-1 statement:
Competition will be fierce as the queens shift their strategies and work extra hard to not only impress RuPaul and the judges, but to also impress each other.
The pairing of the California Democrat with the drag queen reality show is not completely unusual. Not only does Pelosi knows her way around Capitol Hill in her pumps, but she is also an advocate for LGBT rights.
The Washington Post said her motive to appear on the reality competition show was to show her solidarity with the LGBT community.
---
@kevinpokeeffe Pelosi was at Pride last year is the only reason I can think of that makes sense

— Stephen Lovegrove (@Stephen Lovegrove) 1516292418.0
A Pelosi rep tells us it's the latter factor that prompted her to sign on to the gig, to show solidarity in the face of what she calls attacks against LGBT people by the Trump administration.
Her wristband speaks for itself.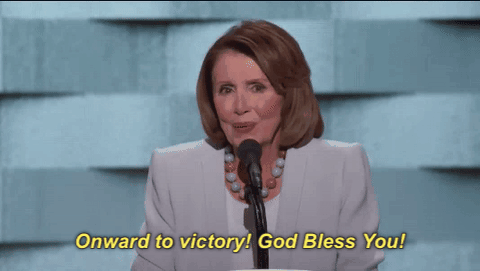 She has our backs.
She's also a fan of the show which was made evident when she quoted one of the iconic catchphrase when tweeting her experience: "All I can say is, you betta werk!"
All I can say is, you betta werk! Had a fabulous time with @RuPaul and good luck to all the queens. #DragRace https://t.co/ZrJDyDmuVh

— Nancy Pelosi (@Nancy Pelosi) 1516306923.0
As expected, naysayers fumed over her time wasted on such shows and not focusing on pressing matters.
@NancyPelosi @RuPaul Instead of being on this show, don't you have more important things to do like DACA or CHIP or… https://t.co/78rHVH6xWe

— Sami.Says... (@Sami.Says...) 1516308748.0
But "Margaret" was paying attention to the criticism.
@sami_awe88 Shouldn't you be giving Trump crap for golfing and watching garbage tv?

— Margaret Tuberose (@Margaret Tuberose) 1516312422.0
It's not like filming resulted in a lengthy leave of absence.
@sami_awe88 @NancyPelosi @RuPaul You do realize it probably took all of a couple hours to film this right? But God… https://t.co/0iyKF3Bqiz

— Jason Mulligan (@Jason Mulligan) 1516310397.0
@MikeSchomburg @NancyPelosi @RuPaul https://t.co/8rxtKDR5Xm

— Data Usage Daddy (@Data Usage Daddy) 1516312597.0
But overall, Twitter is losing their minds (and lace-fronts) over Pelosi's turn as a judge.
@outmagazine @NancyPelosi @RuPaulsDragRace https://t.co/DJIsAG8H7O

— Dor¡s (@Dor¡s) 1516310108.0
@outmagazine @NancyPelosi @RuPaulsDragRace The Library of Congress is OPEN https://t.co/HDY7twpwfz

— dejah (@dejah) 1516319427.0
One user was hoping for a different candidate as a guest judge. But, there's always next season.
There's even a sneak peek of some of the contestants entering the workroom.
VH1 also released new footage of the nine announced queens entering the workroom! Favorite looks: https://t.co/E3sUEdt9iq

— Kevin O'Keeffe (@Kevin O'Keeffe) 1516292281.0
Pelosi's segment as a judge already filmed, and we can hardly wait to hear her espouse some wisdom on how to reign on the runway when the series premieres on January 25th.
She. Betta. Werk!

H/T - Twitter, Mashable, CNN, WashingtonPost