A hilarious TikTok video shared by Brett (@designersbrew) who absolutely traumatized her six-year-old by hiring Bigfoot to come to her house as a birthday party surprise.
The video started with the adults in the room saying:
"Do I hear knocking?"
"What is that?"
It quickly goes south when a tall Bigfoot with a bow and tutu carrying balloons walked up to the window and peeked in.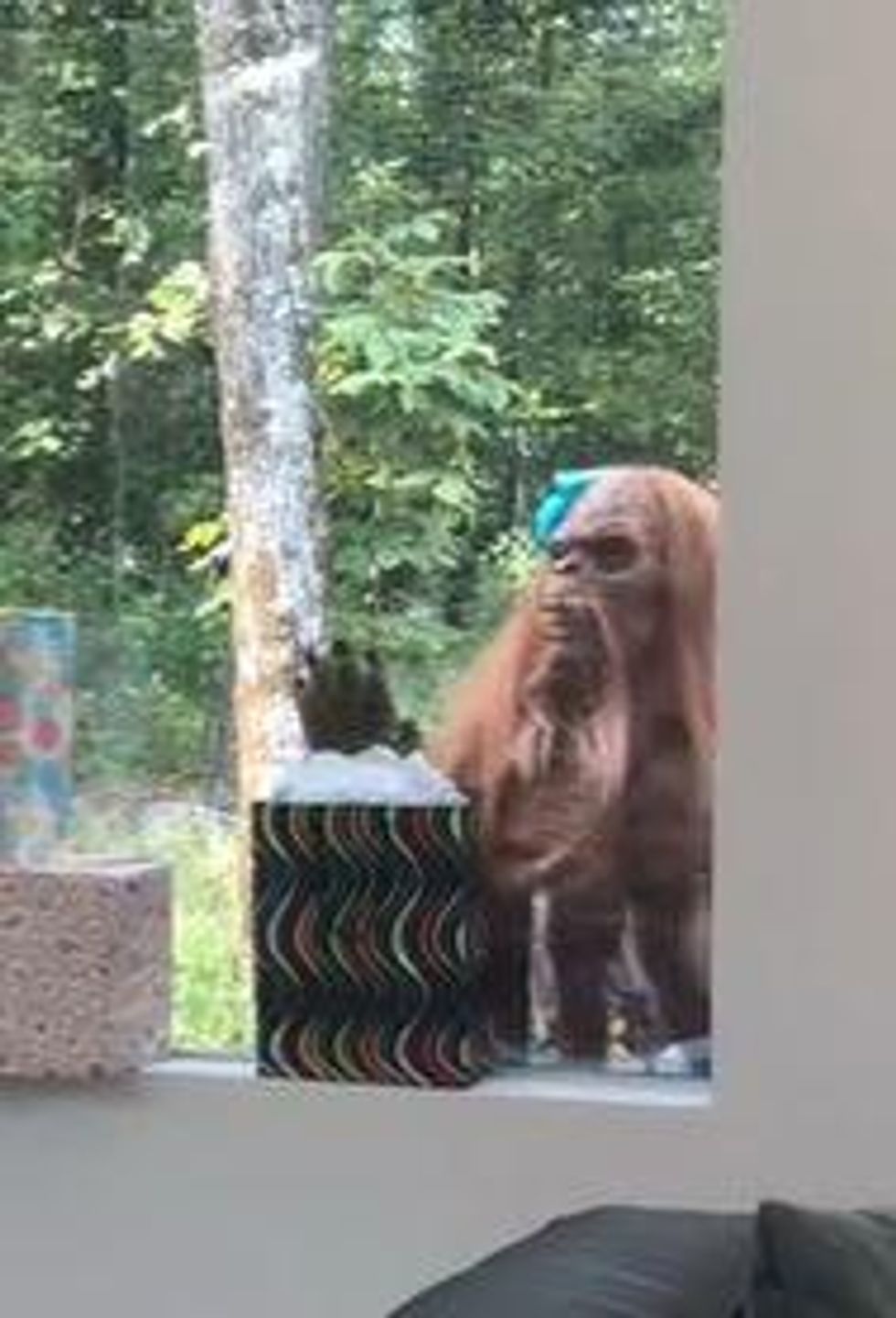 @designersbrew/TikTok
Suddenly, all of the small children were running, screaming and crying.

Along with the screaming children were parents laughing hysterically at the unexpected reaction.
@designersbrew

That one time we hired Bigfoot Schenanigans to surprise our sweet girl for her birthday party and it went epically wrong!!! 😂 #bigfoot #parentfail
Normally the family went all out with their birthday cakes.

But when they realized the cake plans fell through, they decided to hire "Mrs. Bigfoot," also known as Cinnamon, instead.
Brett told 2 News Oklahoma:
"We just thought, I mean she came with balloons and a bow and a tutu, so I thought 'oh this will be cute and fun.'"
"Well my kids did not have that reaction."
Eventually, the kids warmed up to her after the parents gave Mrs. Bigfoot hugs.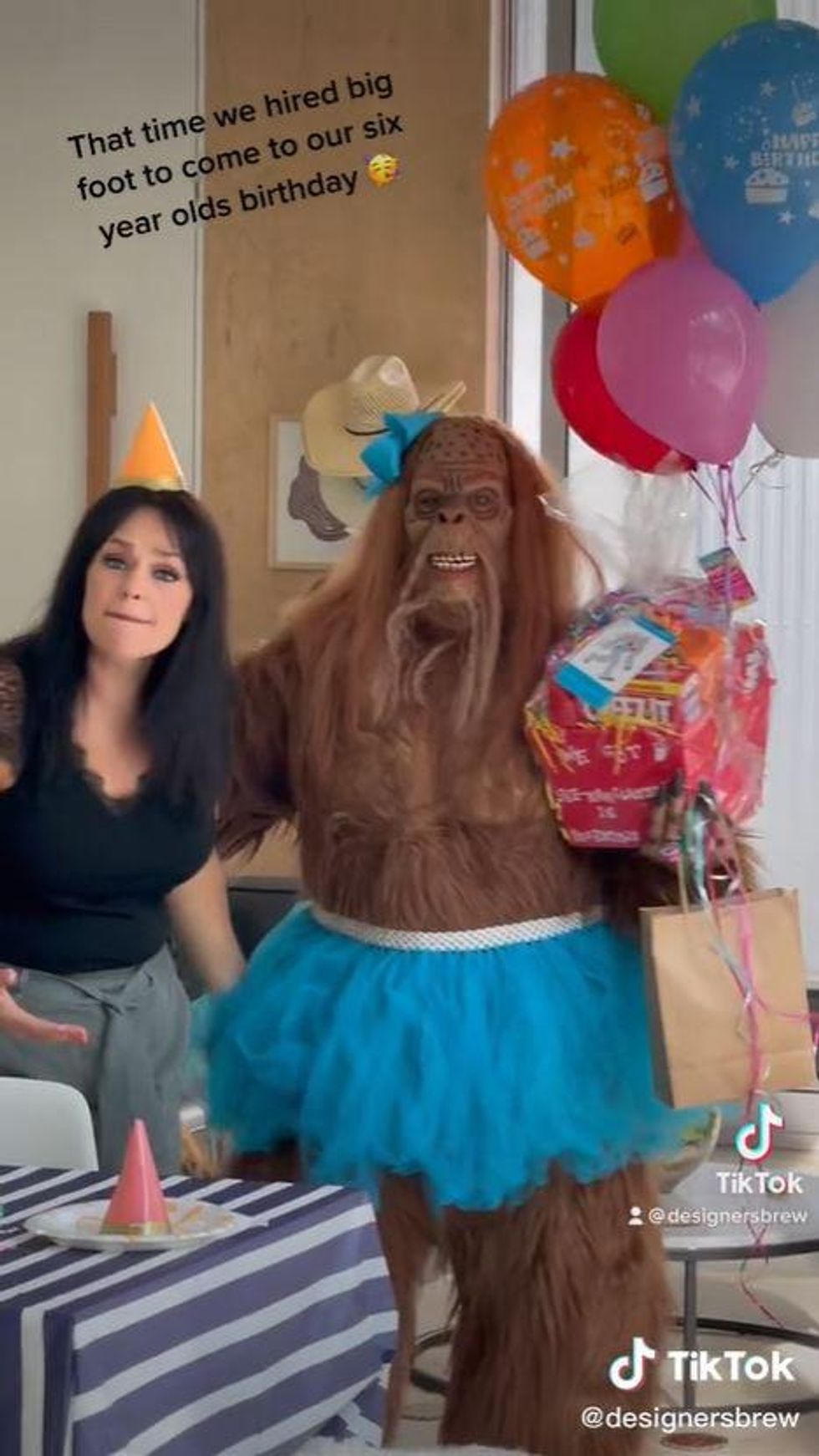 @designersbrew/TikTok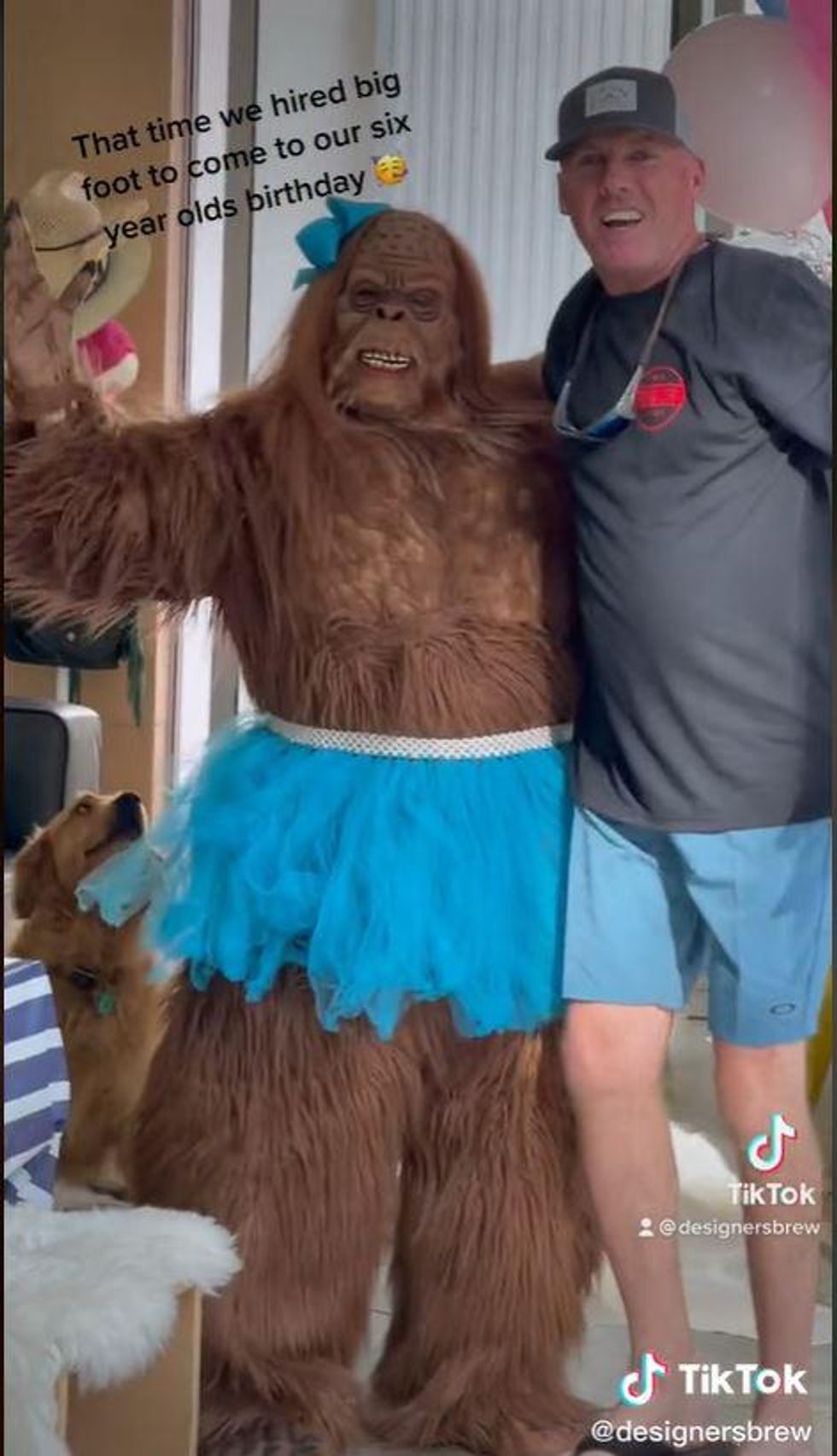 @designersbrew/TikTok
Brett said:

"I would just recommend it for a good time because obviously by the video my kids thought so too."
"But they don't want her to come back though."
Many people commented it's totally not funny but they can't stop laughing anyways.

@according2linda/TikTok

@ak_kat_az/TikTok

@m00nlight.sonata/TikTok

@samanthaseymourog/TikTok

@rosymar74/TikTok

@space_cadet_101b/TikTok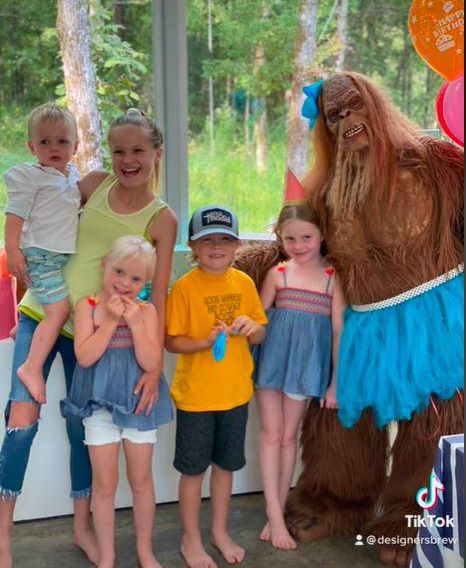 @designersbrew/TikTok
The video ended with the kids in a group photo with Mrs. Bigfoot.
Hopefully, their trauma was short lived.