Three Minneapolist-St. Paul area teenagers are currently in custody after a disturbing incident in which they harassed an Asian woman at a train stop culminating in one of the teens kicking her in the face.
The teens filmed the entire encounter.
---
The horrifying video went viral and left local authorities inquiring into whether or not the incident was racially motivated.
The incident occurred just after midnight on Monday, May 4 at St. Paul station on the city's Green Line light rail system, according to Howie Padilla, a spokesperson for the local transit authority, Metro Transit, who spoke with Buzzfeed News.

The harrowing video of the incident shows three teenagers—two 15 years old, one 14 years old—harassing an Asian woman who is sitting beneath the train stop shelter.
It's unclear exactly what is being said for most of the video, but the teen filming is heard clearly saying, "You won't, you won't" over and over while laughing. Another of the boys then jumps up in the air and kicks the woman directly in the face.
A video of the assault was posted to Instagram and went viral.
*Warning: This footage may be disturbing
Speaking to Buzzfeed, Padilla remarked that people have been outraged by the incident, which he called "extreme" and "disturbing."
"Everyone I talked to who has seen this video who thinks rationally is rightfully disgusted by what they see and the biggest question you come away with is why anyone would do this."
Padilla also called the incident a "unique situation" given that it occurred "during this pandemic when people are supposed to be at home and there's not train service there." The Minneapolis-St. Paul transit system now shuts down at 9:00 pm due to service cuts pertaining to the ongoing pandemic, some three and a half hours before the assault occurred.
Of course the other question weighing on many minds is whether this incident was a hate crime, which Padilla declined to address. While it hasn't released specific numbers, other recent incidents led the FBI to acknowledge a surge in hate crimes against Asians and Pacific Islanders since the pandemic began.
And the Asian Pacific Policy & Planning Council's STOP AAPI HATE center recently announced it has recorded close to 1,500 hate crime incidents against Asians and Pacific Islanders between March 19 and April 24.
On social media, people were horrified and angered by the incident.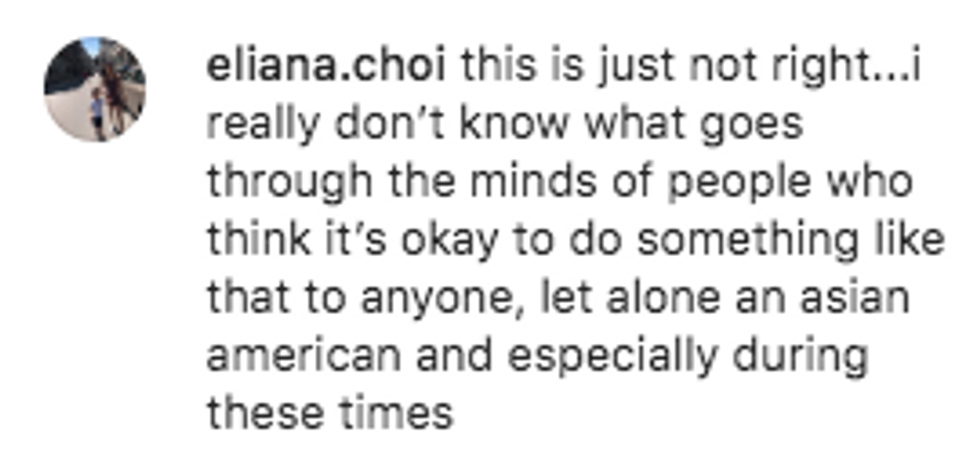 @eliana.choi/Instagram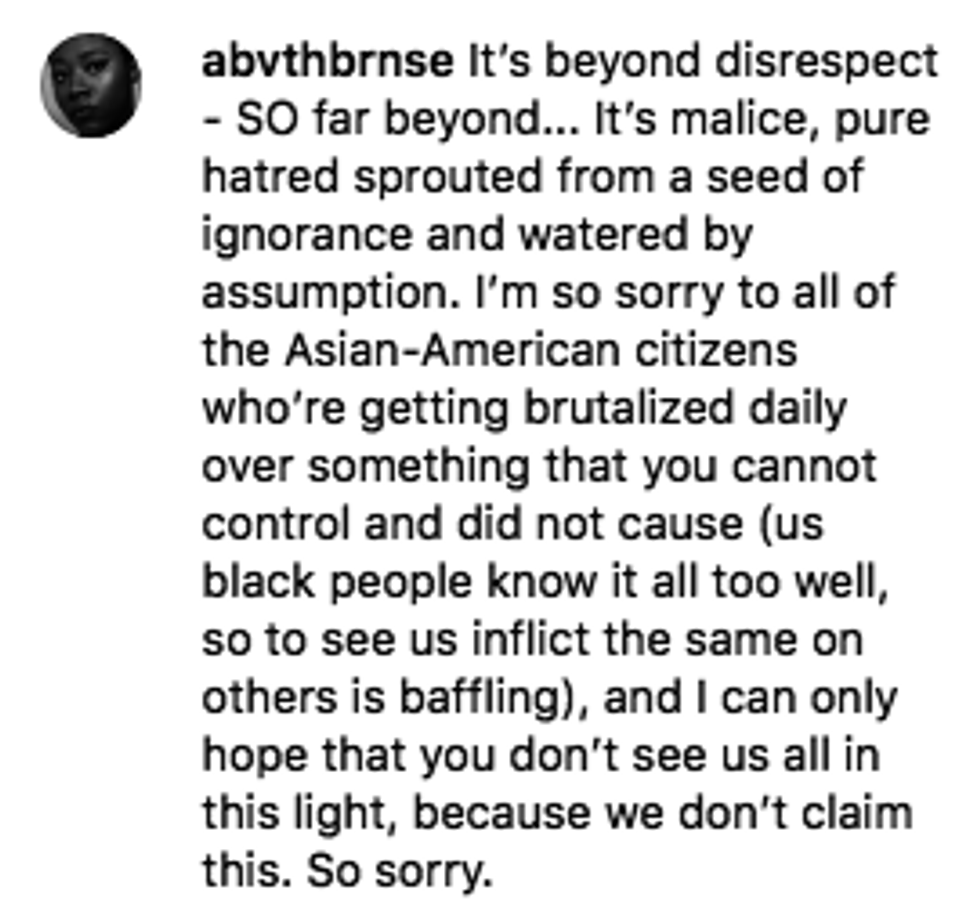 @abvthbrnse/Instagram

@calebagayanofficial/Instagram

@guidebyshe/Instagram

@lilaclilie/Instagram
As for the victim of the assault, she has been identified by authorities and lives in the Minneapolis-St. Paul area. She had not filed a police report and did not sought medical treatment for any injuries.